What's in Season: September Produce Guide
What's in Season: September Produce Guide. Here's a list of what you should cook this September based on what produce is in season for fresh, delicious and healthy recipes!

Happy September friends & Happy Labor Day! I'm standing here, in the wind, arms wide opening, welcoming fall. Cue a Pumpkin Spice Latte in one hand and a whole pumpkin in the other. There's still a lot of summer produce that's still in season but I'm excited for what fall produce that's just coming in. Can you say – all things pumpkin?
Curious as to what produce is in season in September?
APPLES

Pictured: Apple Candied Walnuts and Blue Cheese Salad with Honey-Apple Dressing
My Favourite Apple Recipes:
BLACKBERRIES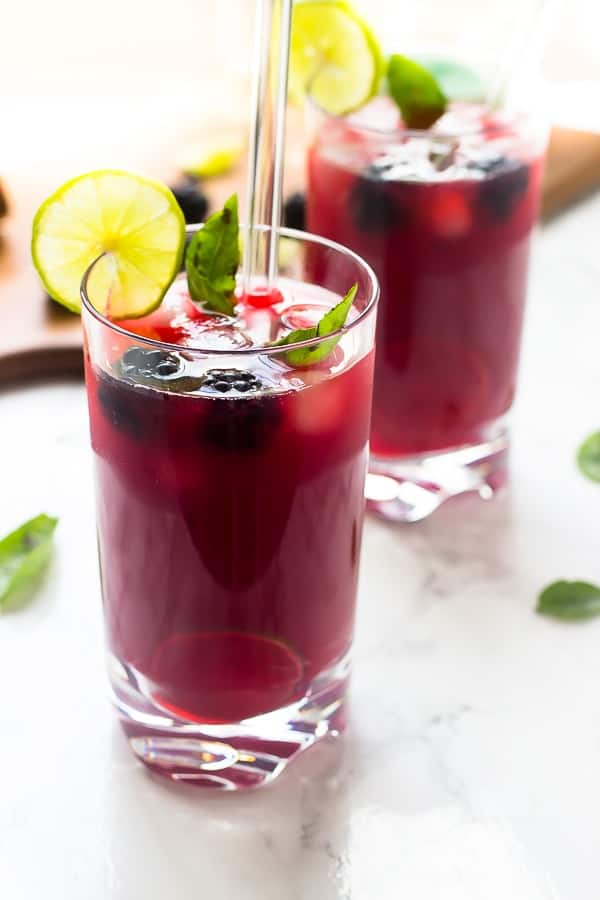 Pictured: 5-Ingredient Blackberry Limeade
I fell in love with the juicy tartness of blackberry this summer and keep coming back for more. This Blackberry Limeade recipe was a TOTAL stunner for us and we finished this refreshing drink in ONE day!
My Favourite Blackberry Recipes:
BROCCOLI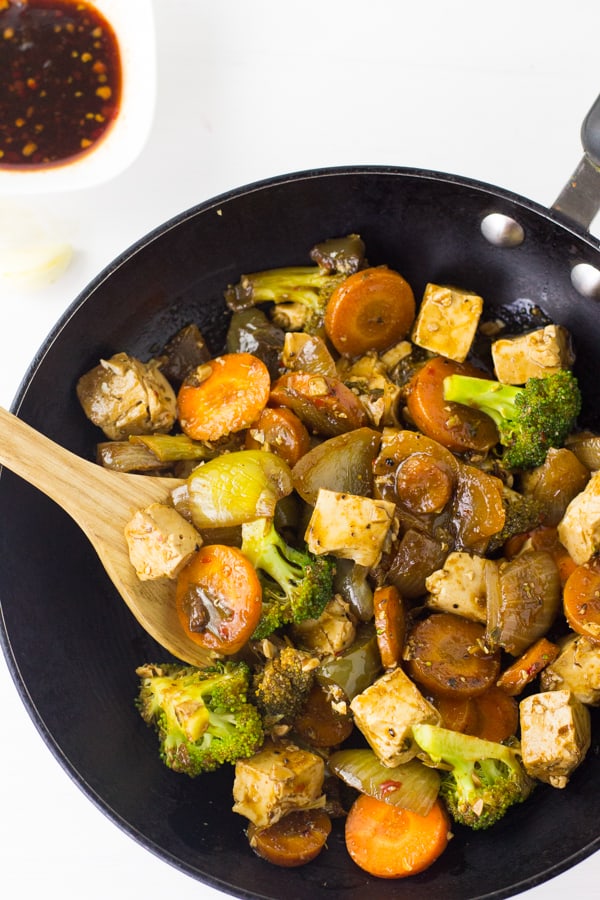 Pictured: Asian Tofu Stir Fry with Honey Sriracha Sauce
My Favourite Broccoli Recipes:
CABBAGE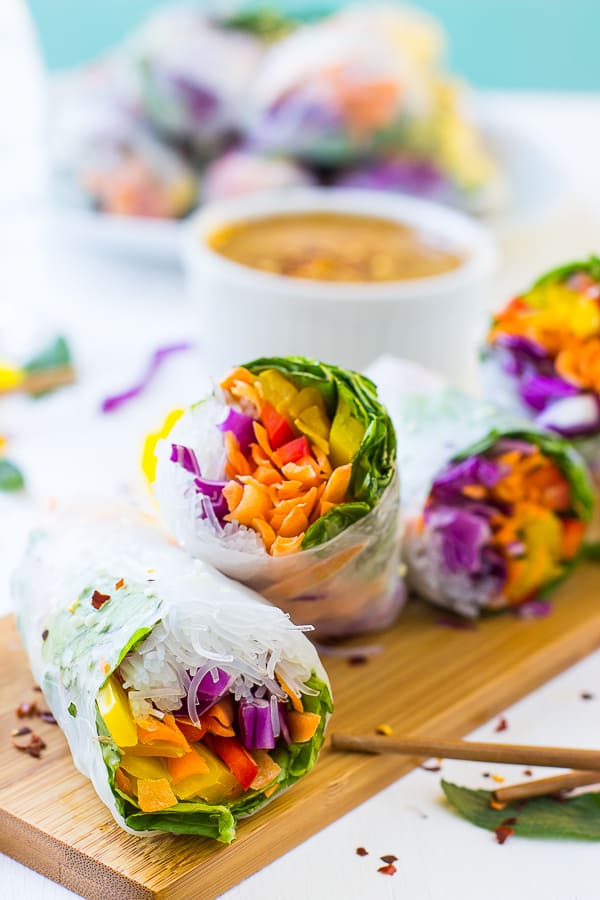 Pictured: Fresh Spring Rolls with Peanut Ginger Sauce
I love how bright and beautiful cabbage is. I've used it raw for a crunch factor, and I've also sautéed it down in coconut milk.
My Favourite Cabbage Recipes:
CARROTS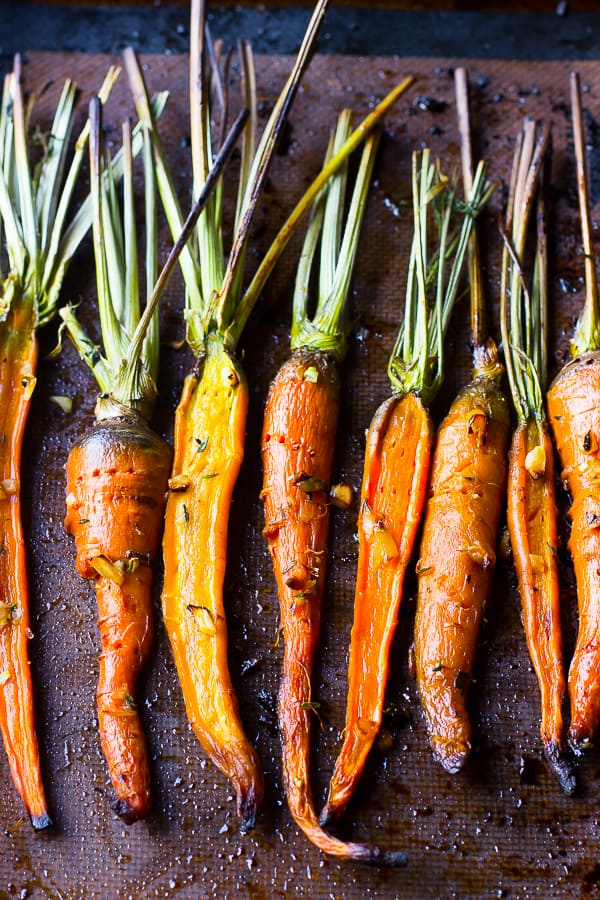 Pictured: Maple Garlic Roasted Carrots
My Favourite Carrot Recipes:
CAULIFLOWER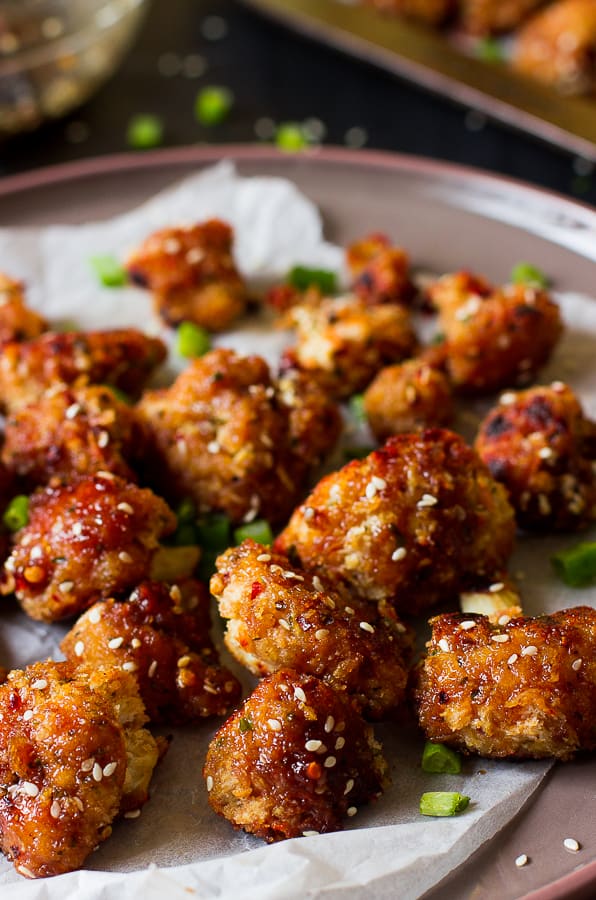 Pictured: Sticky Sesame Cauliflower Wings
My obsession with cauliflower is no secret. It can be transformed in SO many ways and is coming back into season!
My Favourite Cauliflower Recipes:
EGGPLANTS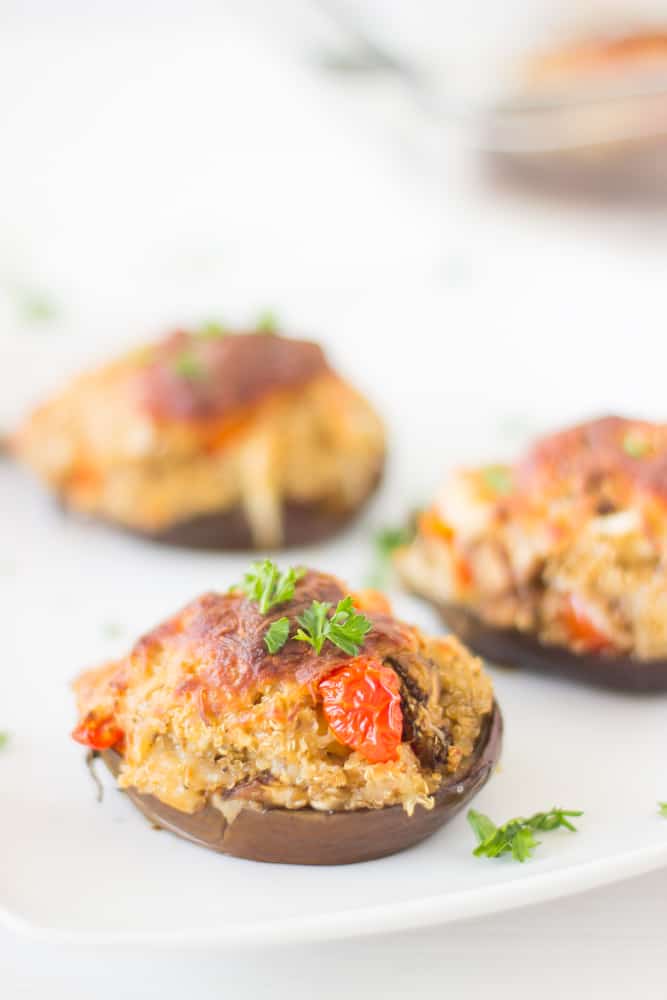 I usually go through 4 eggplants every WEEK. Everything from mini veggie pizzas, amazing toppings for vegan pizzas, stuffed eggplants and baba ghanoush are constantly churning out of my kitchen. Eggplants are so easy to manipulate and are such delicious veggies. You can get SO much variety out of them and shouldn't be intimidated by them.
My Favourite Eggplant Recipes:
GREENS BEANS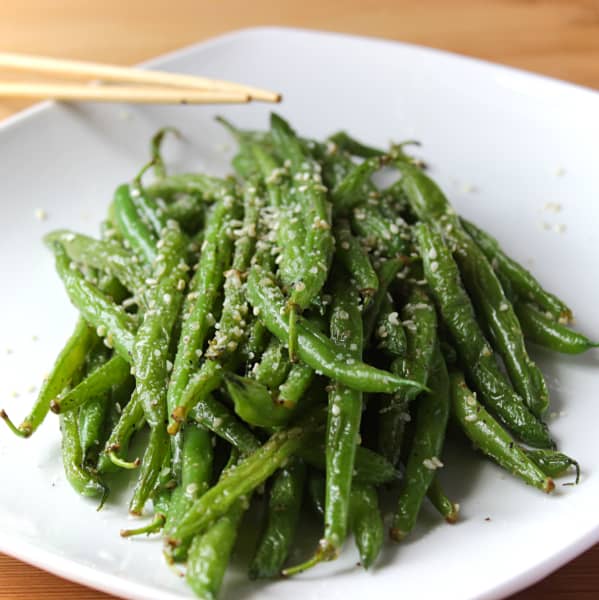 Pictured: Garlic Parmesan Sesame Stir-Fry Green Beans
My Favourite Green Beans Recipes:
(HERBS, SPINACH, KALE, AND MORE)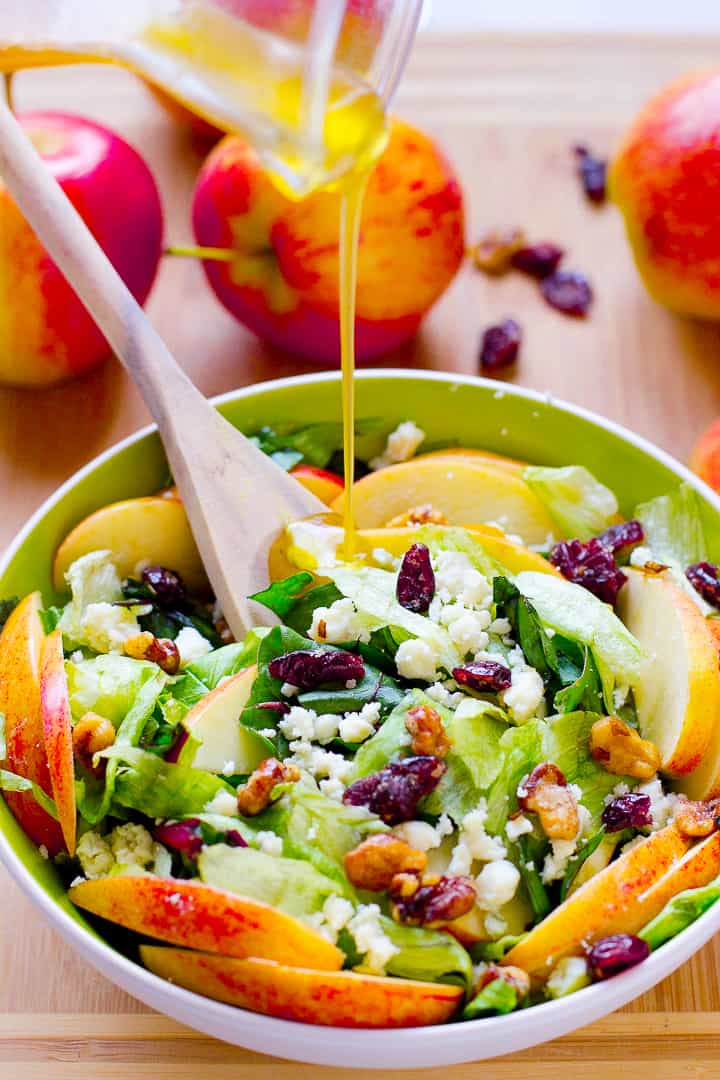 Pictured: Apple Candied Walnuts and Blue Cheese Salad with Honey Apple Dressing
My Favourite Greens Recipes:
I try to keep a bag of fresh greens in my fridge at all times for spur of the moment salads, pestos, and anything else. I always use fresh herbs and you will absolutely taste the difference from dried herbs. I'm thinking of growing my own herb garden next. My new favourite herb is definitely rosemary! I've been using it in EVERYTHING.
PEACHES & PLUMS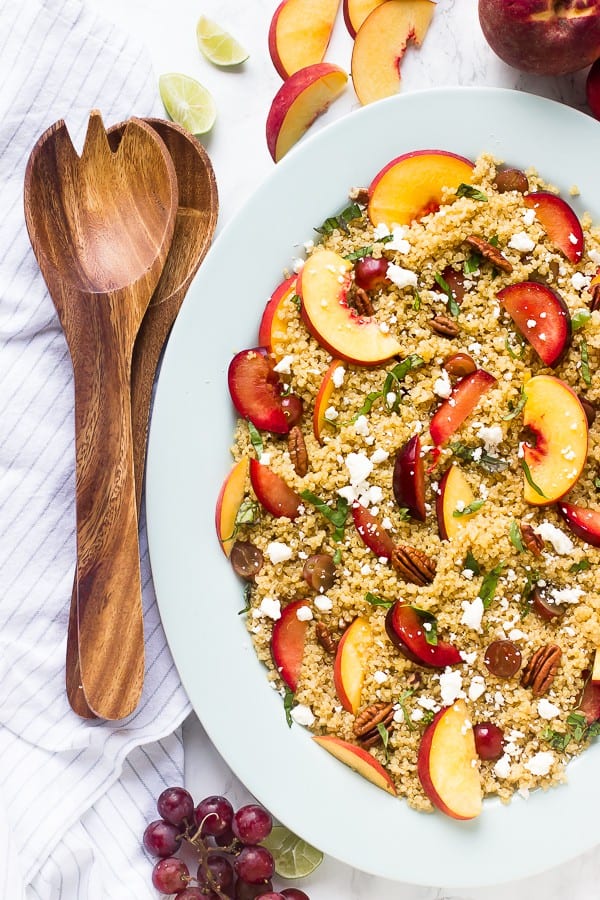 Pictured: Quinoa Stone Fruit Salad
I'm just getting into peaches and plums (shocker!) but I've been putting them in and on everything lately. This Stone Fruit Salad is one you can't miss.
My Favourite Stone Fruit Recipes:
PUMPKINS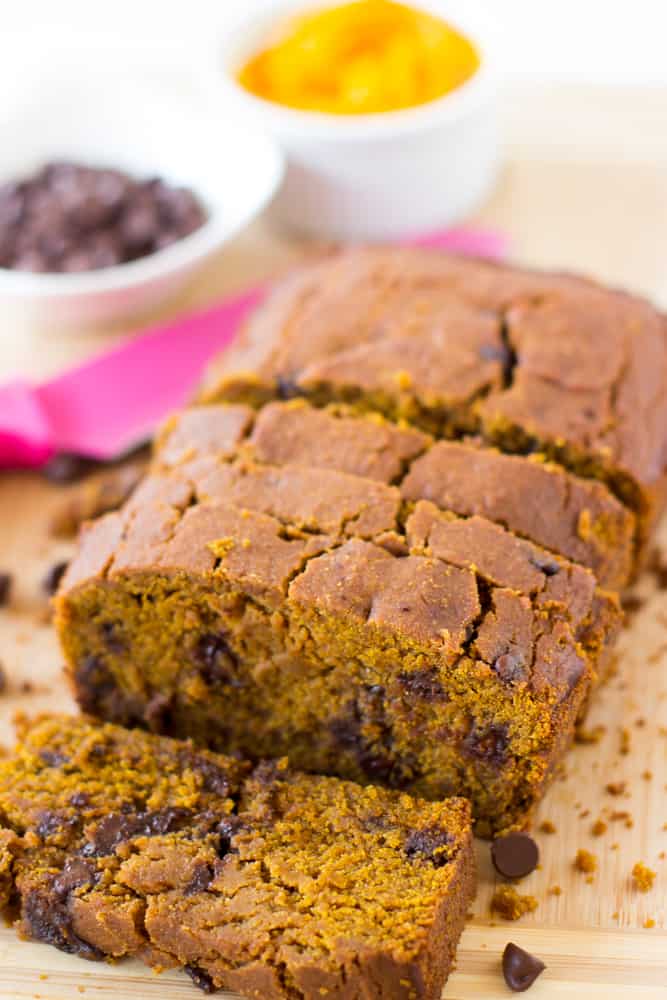 Pictured: Vegan Pumpkin Chocolate Chip Bread
My Favourite Pumpkin Recipes:
RADISHES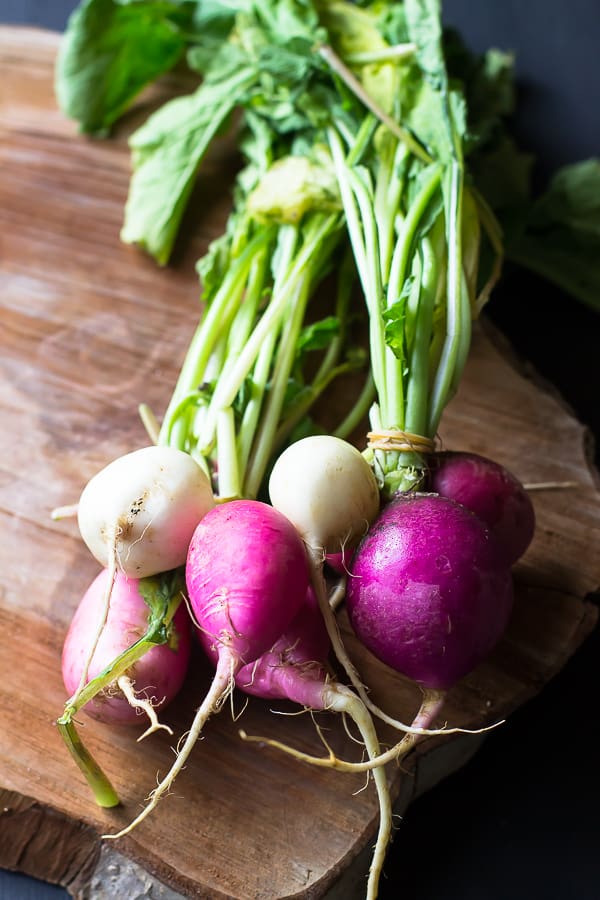 Pictured: Quick Pickled Radishes
HOW am I just getting into Radishes? Not only are they so undeniably pretty, their crunch and spice factor reminds me a lot of kohlrabi which I fell in love with two years ago. Be sure to try out all different varieties of radishes including easter egg radishes (pictured above), daikon radishes and any other kinds that you can find!
My Favourite Radish Recipes:
SQUASH

Pictured: Vegan Butternut Squash Mac and Cheese with Crispy Sage
Squash is where it's at. Definitely one of my favourite recipes ever above!
My Favourite Squash Recipes:
TOMATOES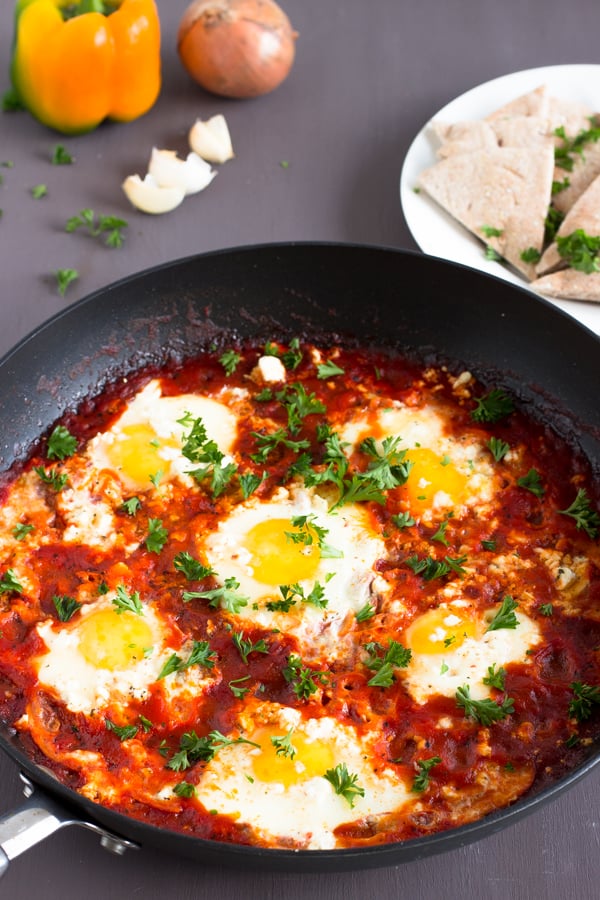 Pictured: One Skillet Shakshuka
I would say tomatoes are my summer/fall staple, but they are definitely one of my LIFE staples. I put tomatoes in and on every. single. thing. Whether's its using cherry tomatoes, tomato sauce or making my own marinara sauce, tomatoes are so great to use this month because they go with everything! If you aren't a fan of tomatoes, try using it seasoned instead of raw. It may change your perspective!
My Favourite Tomato Recipes:
If you try any of these recipes, please let me know in the comment section below, or tag me on instagram with the hashtag #jessicainthekitchen. What do you plan to make this month?
P.S. I've completely redone my Pinterest boards to be ingredient specific so you can find more great seasonal September produce. Head over to check it out!