Vegan Pumpkin Chocolate Chip Muffins
Vegan Pumpkin Chocolate Chip Muffins are soft and loaded with delicious sweet pumpkin and chocolate while being very healthy and gluten free!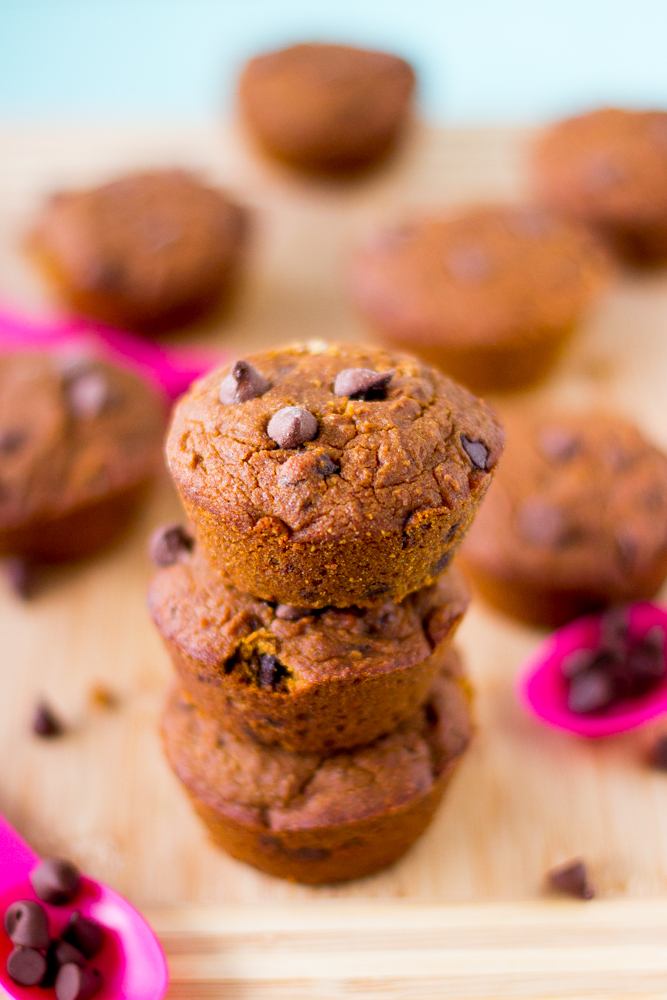 I can finally say – HAPPY FALL!! We all know I started fall weeks ago due to my obsession with fall produce, but it's finally here! And the weather is here with it – is it just more, or is it cold already?! Last night I went to one of my bridesmaids (love saying that word) surprise birthday parties and it was so cold! Not that I'm complaining or anything because I finally have the perfect excuse to have soup!!! And all things pumpkin!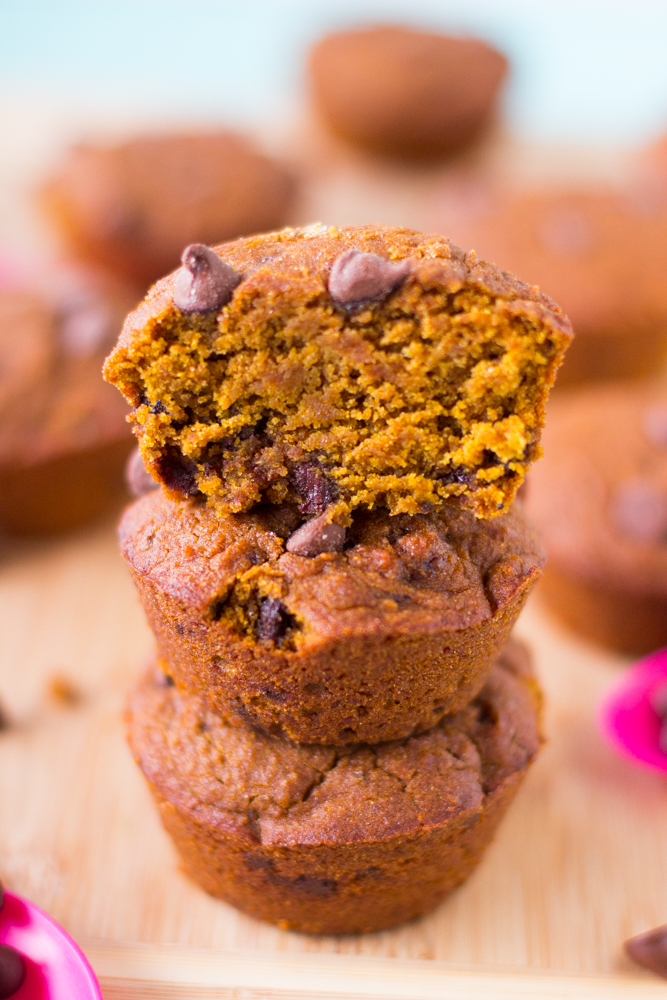 Speaking of all things pumpkin, can we dive right into these muffins? It's no joke how much I love the recipe for these, and I have to say I'm pretty impressed that my pumpkin chocolate chip bread recipe transferred so well into muffins – I actually prefer it in muffin form! This time I upped the chocolate (because why not) so in every bite you have chocolate oozing into your mouth complemented by sweet pumpkin. And when I say soft, I mean these aren't crumbly, they aren't dry, they are decadent and so smooth in your mouth that you will be sooo tempted to go back to more.
Not that I had three or so in one day…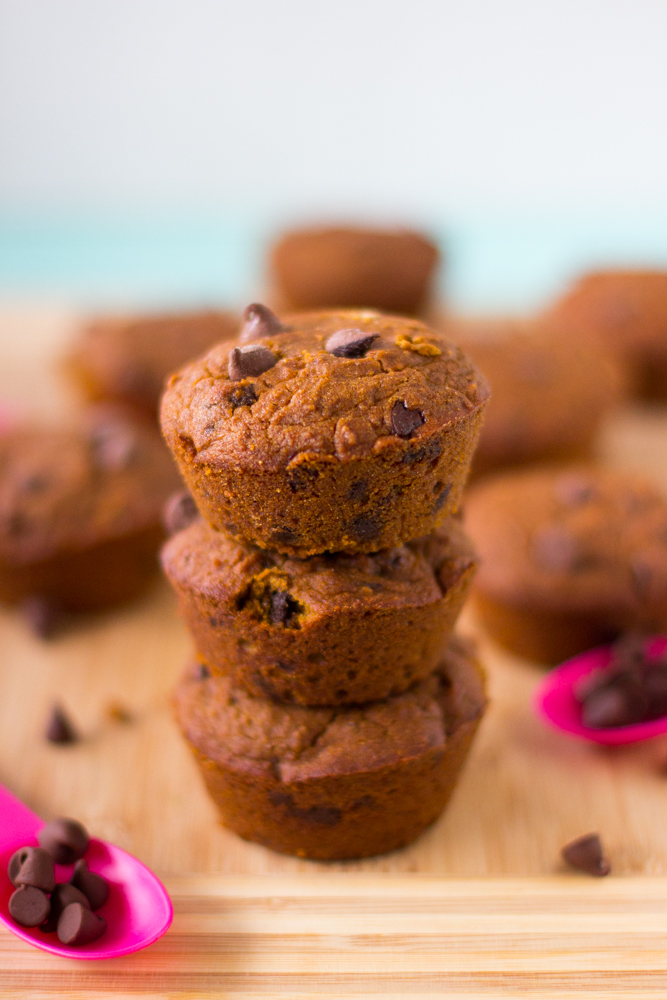 P.S. Here are some of the items I used to make this recipe if you'd like to use them too:
| WHAT YOU'LL NEED // SHOP MY FAVORITE INGREDIENTS & PREP PRODUCTS |

RELATED VEGAN & GF DELICIOUS RECIPES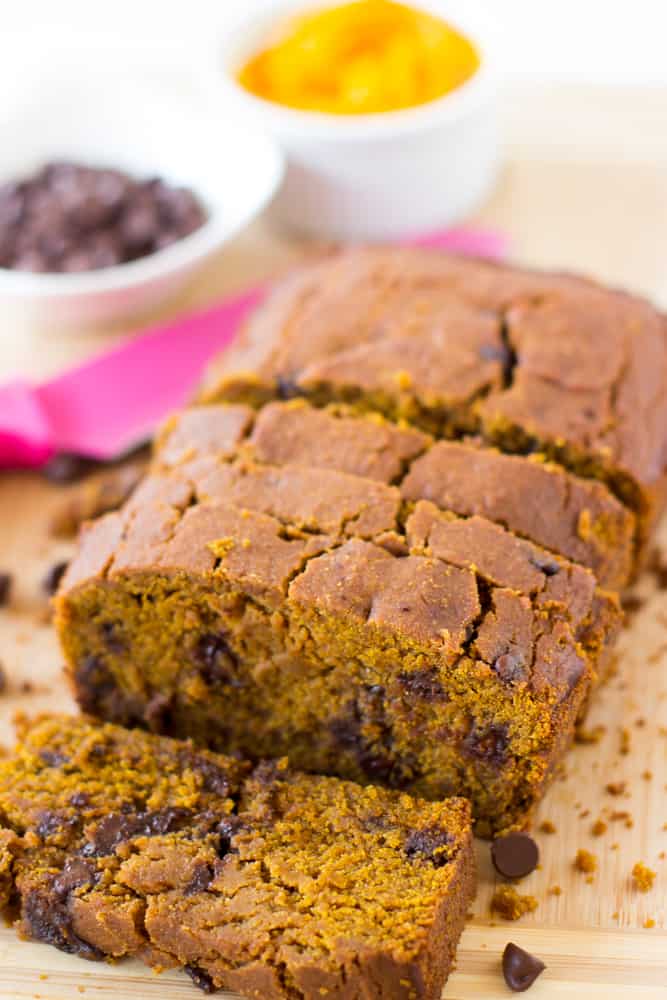 Vegan Pumpkin Chocolate Chip Bread (GF)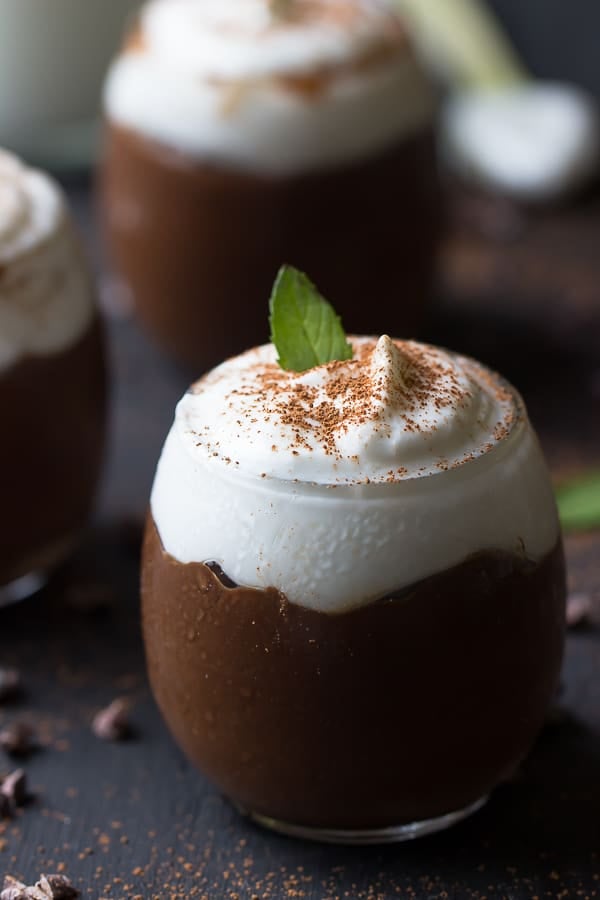 No Bake Chocolate Avocado Pudding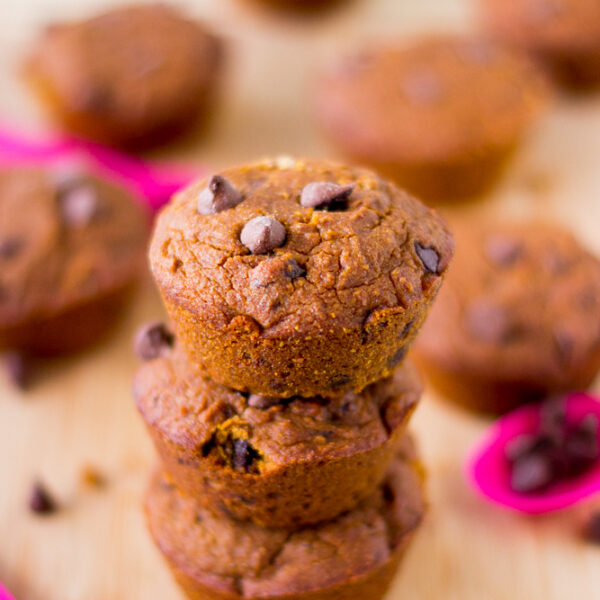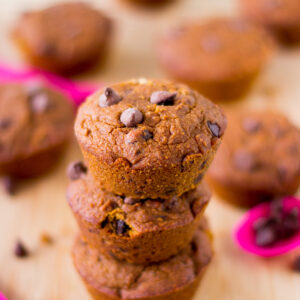 Vegan Pumpkin Chocolate Chip Muffins
These Vegan Pumpkin Muffins are made with easy pantry ingredients and taste so delicious! They're moist, fluffy, and soft and freeze so well too!
Ingredients
4.6 ounces brown rice flour
4.4 ounces "sweet" sorghum flour
1 tablespoon baking powder
1/2 teaspoon baking soda
1/2 teaspoon fine sea salt
1 teaspoon cinnamon
1 teaspoon pumpkin pie spice, or 1/2 teaspoon cinnamon, 1/4 teaspoon cardamom and 1/4 teaspoon nutmeg
1 cup pumpkin puree
1 cup coconut sugar
1/3 cup coconut oil
1/2 cup + 2 tablespoons coconut milk
2 teaspoons vanilla extract
1 cup vegan chocolate chips, tossed in 2 tablespoons sorghum flour
Instructions
Preheat oven to 350 degrees Fahrenheit. Grease a 12 muffin pan.


In a mixing bowl, mix all the dry ingredients and whisk together. In a standing mixer, mix the pumpkin puree, the coconut oil and the coconut milk until combined for about 2 minutes. Add in the vanilla extract.


Add the dry ingredients mix a cup at a time, working into the wet ingredients on a medium to low speed until it's all combined. Don't over mix - up to 2 minutes while using your spatula to scrape down is enough. The mixture won't be thin, and will be a little thick.


Stir in the chocolate chips with a spatula.


Scoop batter into each muffin pan until it's about 3/4 full. The muffins will rise a bit so this is to avoid it spilling over the edges.


Bake for 20-22 minutes. The muffins should spring back a bit to touch and not sink in.
Notes

If you try these Vegan Pumpkin Chocolate Chip Muffins please let me know in the comment section below, or tag me on instagram with the hashtag #jessicainthekitchen! For more exclusive recipes follow me on Instagram AND on Snapchat: jessinkitchen.
Calories: 277kcal, Carbohydrates: 40g, Protein: 3g, Fat: 14g, Saturated Fat: 10g, Sodium: 278mg, Potassium: 127mg, Fiber: 3g, Sugar: 17g, Vitamin A: 3177IU, Vitamin C: 1mg, Calcium: 91mg, Iron: 2mg
Disclaimer: Although jessicainthekitchen.com attempts to provide accurate nutritional information, kindly note that these are only estimates. Nutritional information may be affected based on the product type, the brand that was purchased, and in other unforeseeable ways. Jessicainthekitchen.com will not be held liable for any loss or damage resulting for your reliance on nutritional information. If you need to follow a specific caloric regimen, please consult your doctor first.