Pumpkin Spice Golden Milk (Turmeric Milk)
Pumpkin Golden Milk is a fun twist on classic turmeric milk. This vegan drink is the perfect night cap!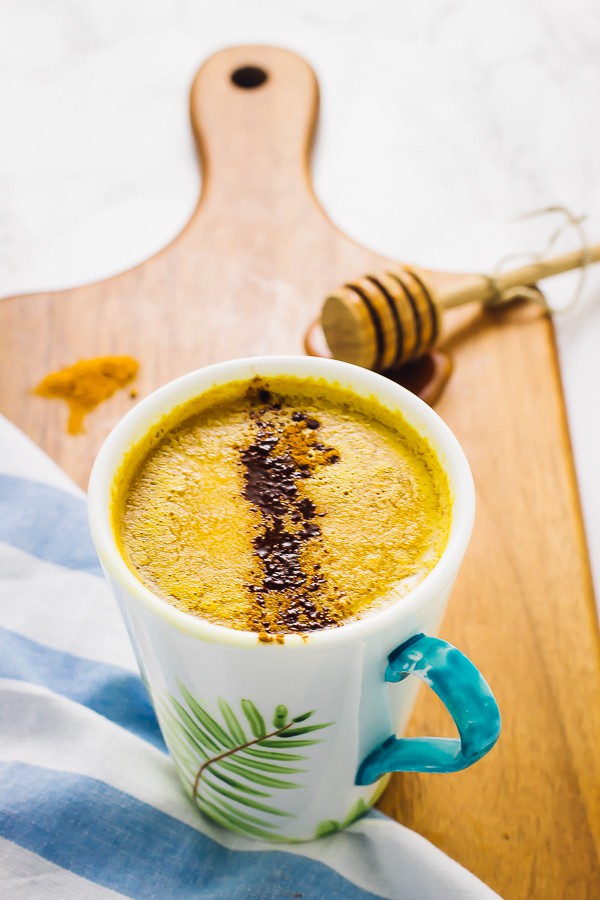 Easy Pumpkin Golden Milk
If this is the first time you're hearing about golden milk aka turmeric milk aka turmeric latte, you're in for a great surprise! Friends, welcome to your new favourite nutrition-rich night cap drink. If you haven't tried it, you might be thinking "turmeric…in a sweet drink?!" well make no mistake, it works perfectly here and has been for thousands of years dating back to Asia. Need more convincing to check it out plus the benefits of turmeric? While shooting this recipe, my husband gave it a taste, declaring "this is the BEST milk drink ever! It's so good!". Say no more.
This would be perfect with some of our pumpkin breakfast recipes, like pumpkin waffles and pumpkin pancakes.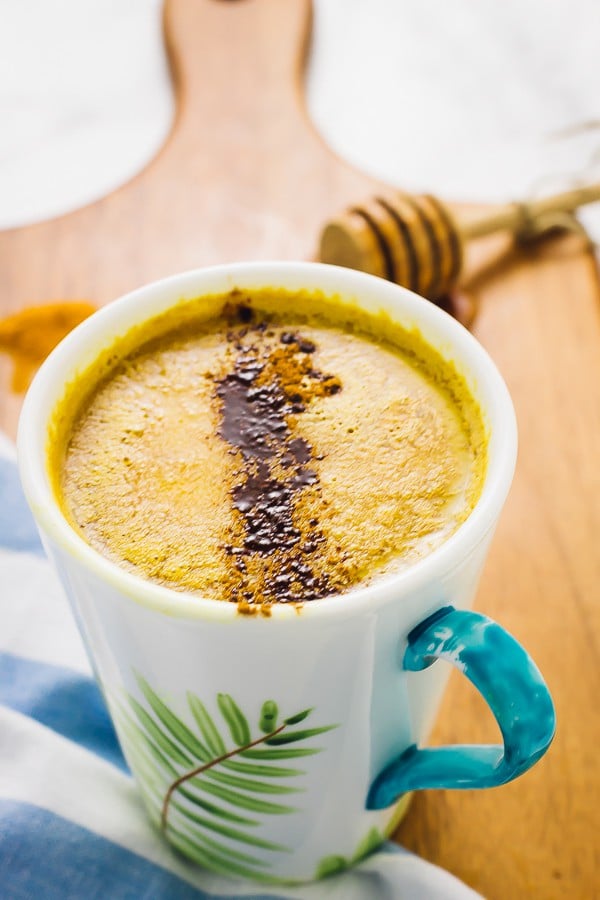 What is Pumpkin Golden Milk?
Mini history on turmeric milk before we get into the delicious pumpkin spice-ness I've added to it. Like mentioned above, it's been used in Asia for centuries, and is a nutrition-packed, anti-oxidant rich, delicious hot milk drink that you'll not only love but is really great for you.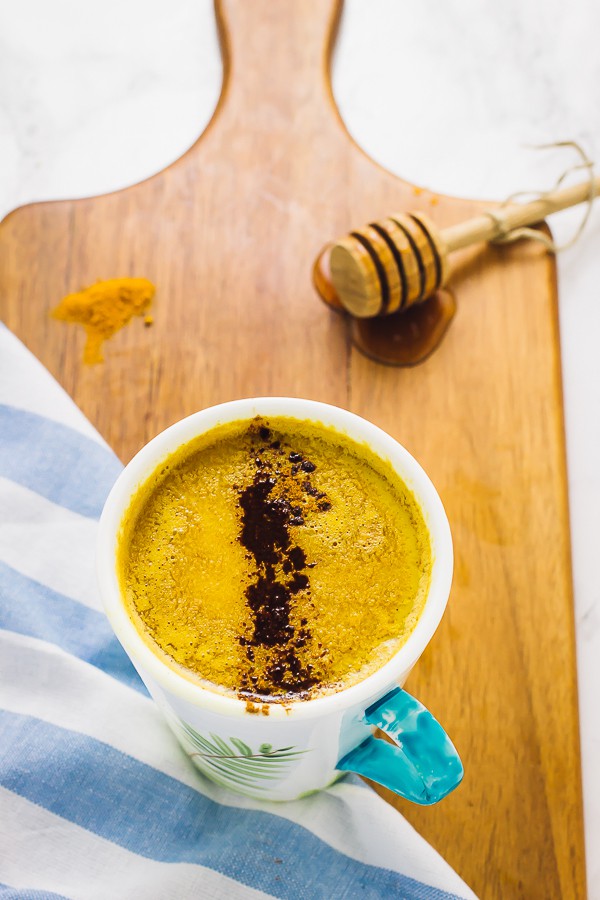 Speaking of tasting delicious, there's nothing disappointing about this flavour. I like to strain mine afterwards in a small sieve which helps to blend the flavours together even more. The pumpkin spice flavours that I added gives it a delicious fall flavour perfect for your new nightly routine for the upcoming fall holiday. Can you tell I'm excited for fall?!
P.S. Here are some of the items I used to make this recipe if you'd like to use them too:
| WHAT YOU'LL NEED // SHOP MY FAVORITE INGREDIENTS & PREP PRODUCTS |


If you try this Pumpkin Spice Golden Milk (Turmeric Milk) please let me know in the comment section below, or tag me on instagram with the hashtag #jessicainthekitchen! For more exclusive recipes follow me on Instagram AND on Snapchat: jessinkitchen.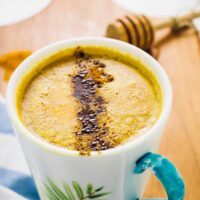 Pumpkin Spice Golden Milk (Turmeric Milk)
Pumpkin Golden Milk is a fun twist on classic turmeric milk. This vegan drink is the perfect night cap!
Ingredients
1 cup almond milk
1/2 teaspoon pumpkin spice
1/4 teaspoon cinnamon
1/2 teaspoon turmeric
1 tbsp maple syrup
1/2 tbsp coconut oil
Optional:
dash of vanilla extract
extra ginger
extra cinnamon, for garnish
Instructions
Add all the ingredients to a pot, stir and bring to a boil.

Reduce to a simmer for about 2 minutes, stirring together occasionally.

Remove pot from stove whisk together. If you'd like extra froth on top, you can use an immersion blender.

If using freshly grated ginger, you should strain, otherwise straining through a mini sieve is optional.

Pour into a mug, garnish with a bit of cinnamon and enjoy!
Notes
This recipe is vegan and gluten free.
You can substitute coconut milk, cashew milk, or even regular milk if you aren't vegan.
Calories: 157kcal, Carbohydrates: 16g, Protein: 1g, Fat: 10g, Saturated Fat: 6g, Sodium: 328mg, Potassium: 45mg, Fiber: 1g, Sugar: 12g, Calcium: 322mg, Iron: 1mg
Disclaimer: Although jessicainthekitchen.com attempts to provide accurate nutritional information, kindly note that these are only estimates. Nutritional information may be affected based on the product type, the brand that was purchased, and in other unforeseeable ways. Jessicainthekitchen.com will not be held liable for any loss or damage resulting for your reliance on nutritional information. If you need to follow a specific caloric regimen, please consult your doctor first.