My 15 Favourite Vegan Pumpkin Recipes
Here are my 15 Favourite Vegan Pumpkin Recipes! These recipes range from sweet to savoury, breakfast to dessert, and everything in between! You're bound to find several that you LOVE!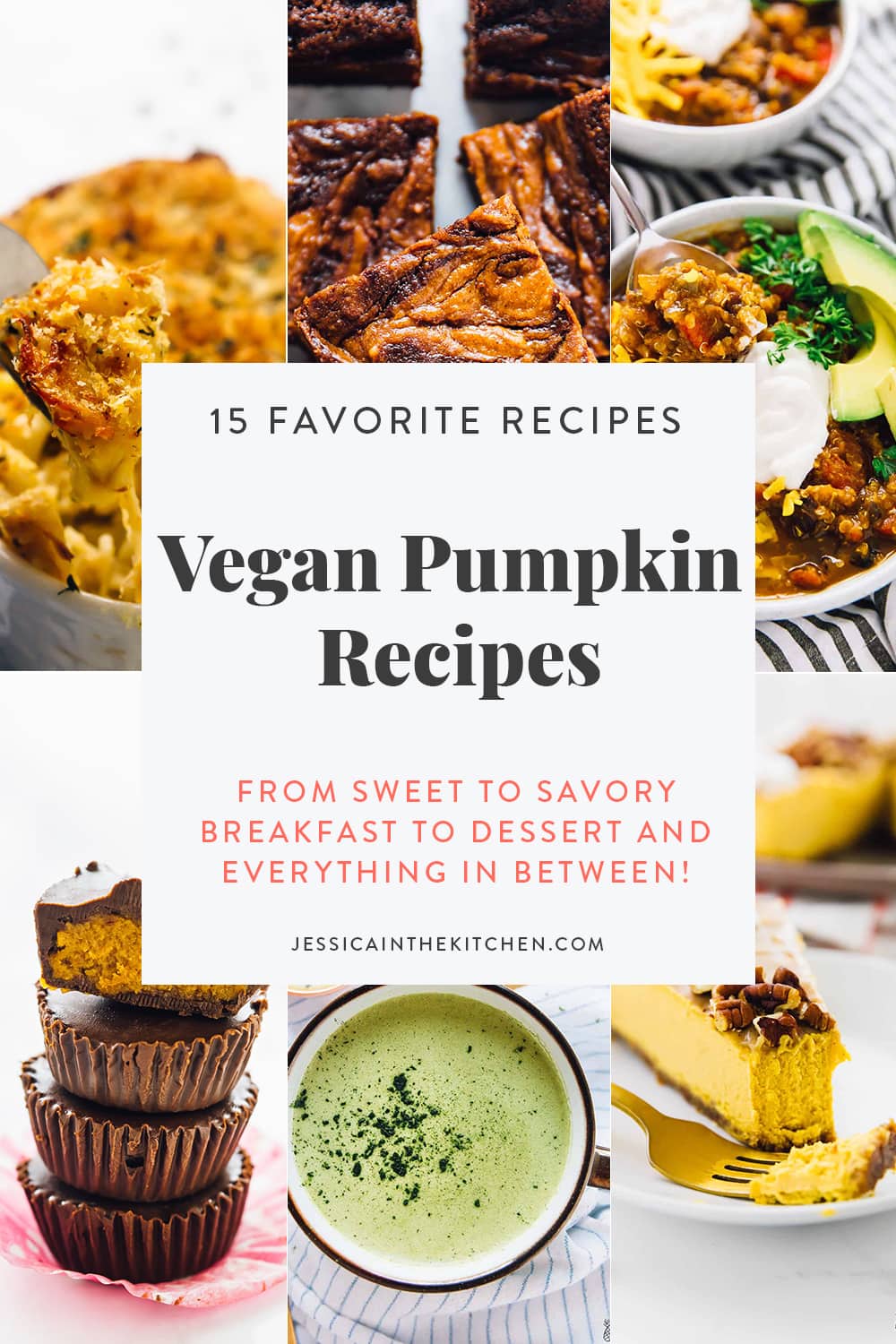 Just like that, it's almost fall, aka, the season of all things pumpkin! Truthfully, I have pumpkin all year long. Whether it's mom's pumpkin soup, or my pumpkin energy bites, or even my long-time fave breakfast cookies, it's such a versatile vegetable to have all the time. That being said, I love that we have an entire SEASON to highlight its wonders!!
After seeing how much you all loved my vegan sauces roundup, I knew a pumpkin one was in order. This was a HARD list to make and honestly, all of my pumpkin recipes could've easily made it. But when I look at the recipes that I've made several times, that you've shown the most love to too, this is the list that I came up with. I have such a wide range of dishes, including two drinks, a chili, desserts, and even a pumpkin baked mac and cheese! Be sure to check every single recipe out, and happy cooking friends!
My 15 Favourite Vegan Pumpkin Recipes