25 Vegan Low Carb Recipes (Mouthwatering)
Here are 25 Delicious, Filling & Nutritious Low Carb Vegan Recipes!! Each is below 20g net carbs and I explain what low carb is and why you may want to try it!!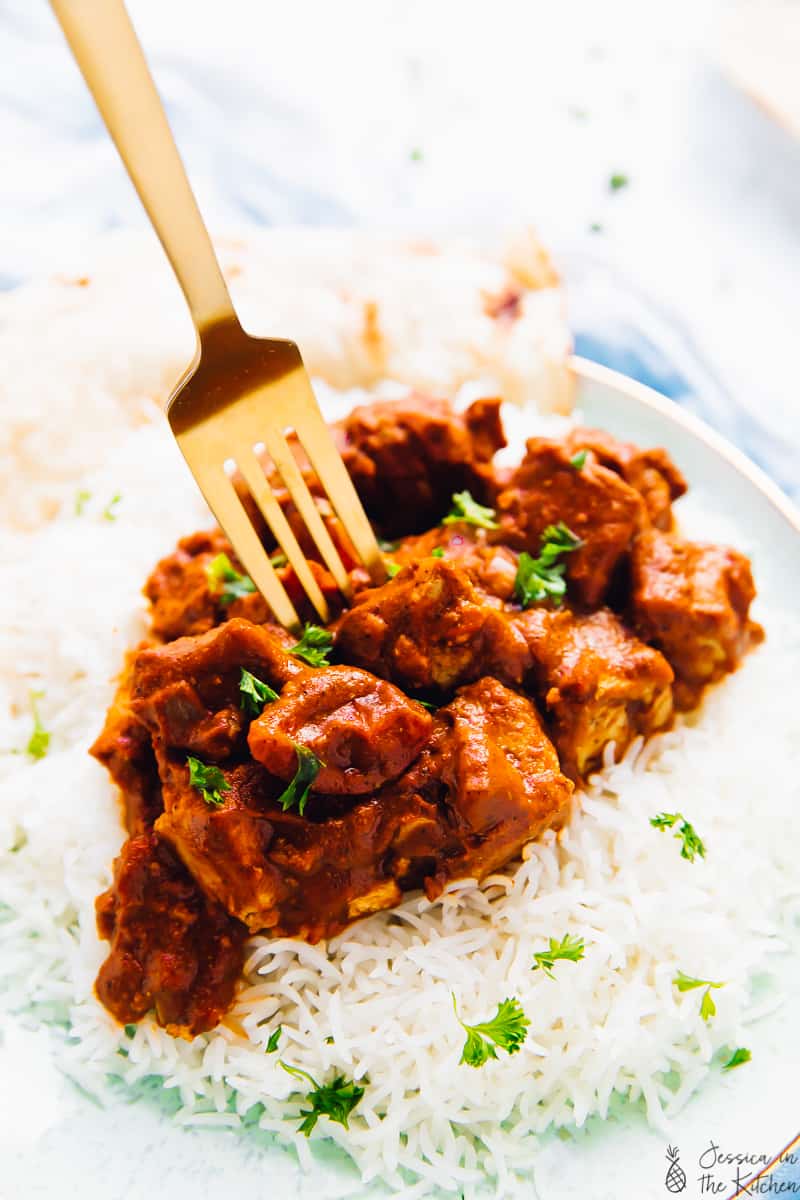 I am so excited to be doing this roundup because YOU guys asked for it. If you read my last OOTK, then you know that I've switched diets! My main diet now is more of a higher fat, lower carb way of eating!! I explained it all in the post but long story short, it's really changed my life for the better.
P.S. – do you know that we have an entire site now dedicated to Low Carb Vegan Recipes? We'll be having recipes, guides, how-to's FAQ's, freebies & so much more! Be sure to check it out!
If you want me to do a longer low carb blog post about low carb in general let me know!
What is low carb?
A low carb meal is a meal that is lower in carbs – pretty straight forward but not really. For most low carb diets (and I don't mean diet like crash diet but rather way of life), instead of just "lowering carbs" you also want to focus on lowering simple carbs that are high in sugar, and focus more on carbs that are complex carbs and those that have great amounts of fibre.
The standard "recommendation" for carbs is 300g a day. This lifestyle left my sluggish, tired and with high anxiety. Generally a low carb diet means eating 100g to 150g per day. I tend to stay below 100g on most days, sometimes carb cycling up to 150g on some days (maybe twice a week) to switch it up so I don't get bored and my body doesn't get used to it.
What is a low carb meal? How many carbs are in a low carb meal?
There is no specific definition of what a low carb meal is, but if we are aiming for 100g a day, then I believe it's safe to say that a low carb is 20g of carbs or believe for a full serving. I've done a lot of research and bought a few low carb books and that seems to be the general consensus all across. With that in mind, there are so many amazing options that open up!
When choosing low carb meals, I like to ensure they have a good amount of healthy fats. The point isn't to deprive our body of carbs, but to instead to give it another fuel source which would be our healthy fats. I promise, a healthy fats blog post is coming! Even better, a lot of these options include good fibre.
Usually on a lower carb way of eating you want to focus on fibre too. Carbs – fibre = net carbs which are the carbs you want to focus on when doing a lower carb diet since fibre is basically "all good" and doesn't cause any insulin spikes. So for example, while some foods do have carbs (sweet potato) the fibre amount really balances it out, allowing you to still enjoy your favourite complex carbs. I never want my vegan diet to be restrictive in good for me things, so this is excellent!
While I didn't make all of these recipes with high fat in mind, I will add notes in the notes section of all of them to indicate how to ramp up healthy fats in these recipes!
Why low carb?
There are several reasons why you might want to incorporate some low carb recipes. Maybe you're trying to break your simple carb addiction, or it's for your health or your doctor recommended it. Like I said I went into my reasons in my last post!
How do you do low carb vegan?
It's a lot easier than I thought! I already had quite a few recipes that focused on protein and fat, and so were lower in carbs, or just lower in carbs in general. You'll see a trend below of cauliflower, coconut milk and very veggie centric meals. So really the key seems to be to, focus on veggies and filling healthy fats to supplement your meals. I want to stress that while some of these meals are coincidentally keto, I am NOT keto nor doing keto, so that really does give me a lot more leeway too.
Okay – on to the recipes!
25 Low Carb Vegan Recipes (Mouthwatering)
25 Vegan Low Carb Recipes (Mouthwatering)
Vegan Quiche Muffins with Sun-dried Tomatoes and Spinach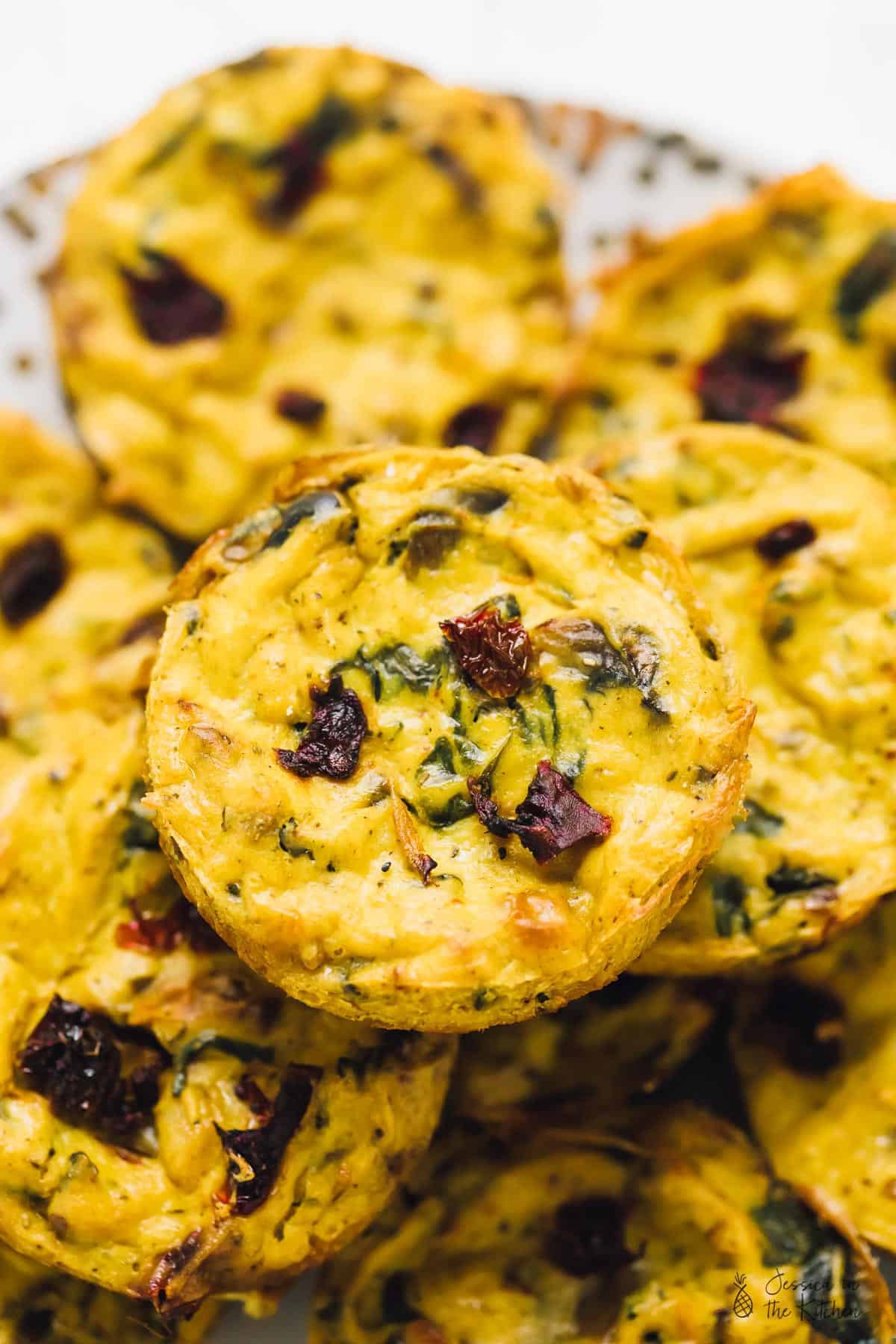 Easy Vegan Quiche (without the crust)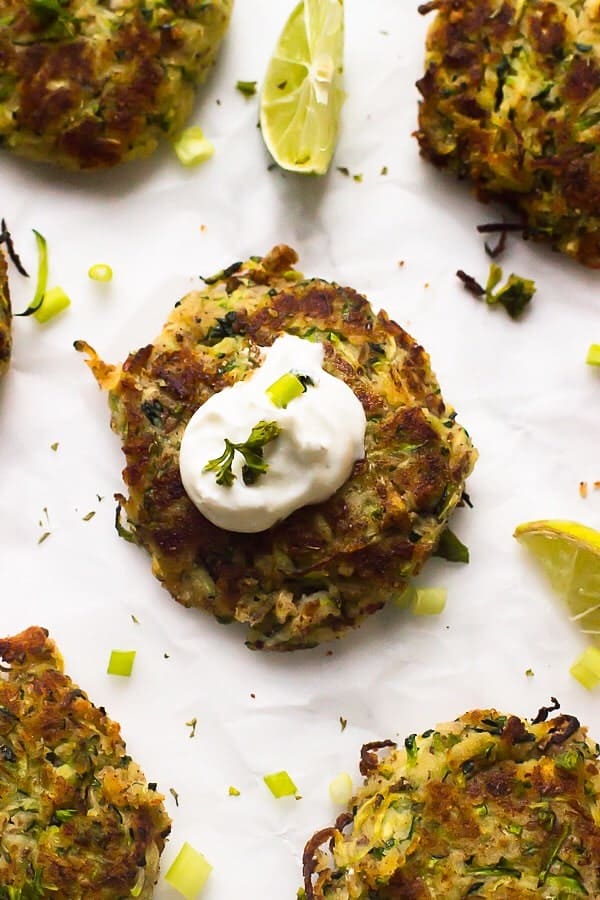 Za'atar Roasted Cauliflower Steaks
Baked Carrot Fries with Harissa Tahini Dip
Pesto Zucchini Noodles with Burst Cherry Tomatoes
Cauliflower and Potato Curry (Aloo Gobi Masala)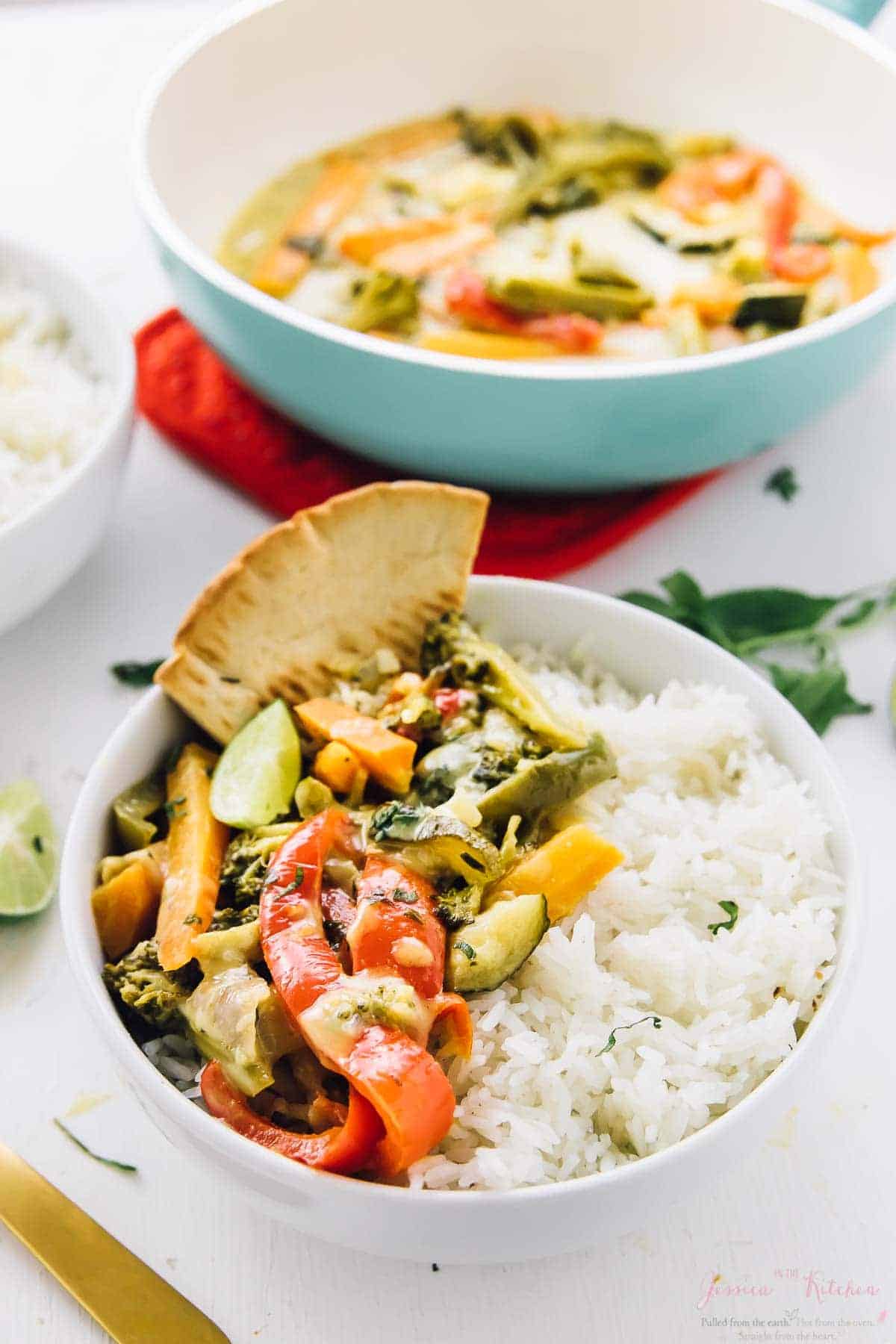 Slow Cooker Tofu Butter Chicken (Slow Cooker)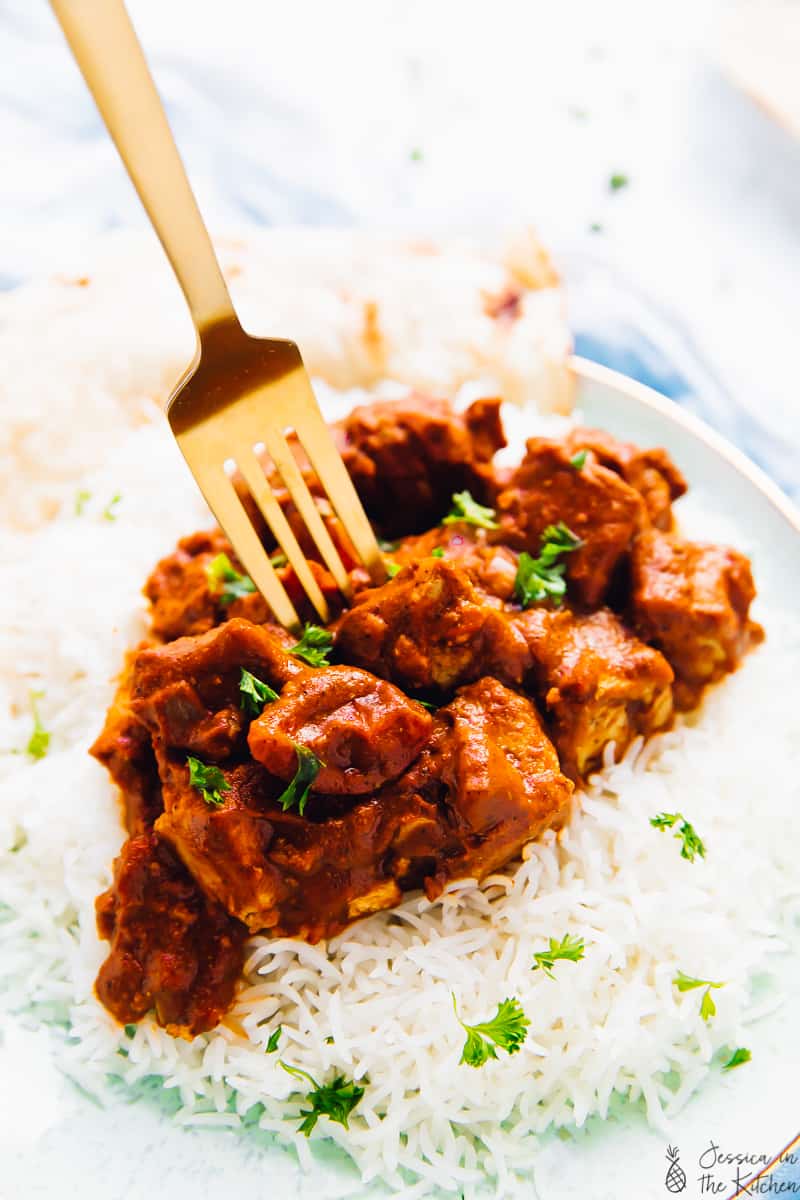 Easy Southwestern Tofu Scramble (without the taco shells)
Vegan Coconut Curry Soup (without the noodles/with less noodles)
BONUS SECTION – Sauces/Additions
Homemade Roasted Tomato Garlic Sauce
P.S. – do you know that we have an entire site now dedicated to Low Carb Vegan Recipes? We'll be having recipes, guides, how-to's FAQ's, freebies & so much more! Be sure to check it out!