How to Make Vegan Parmesan Cheese
Learn how to make Vegan Parmesan Cheese with just 5 ingredients in just 5 minutes! Quick, easy and tastes AMAZING!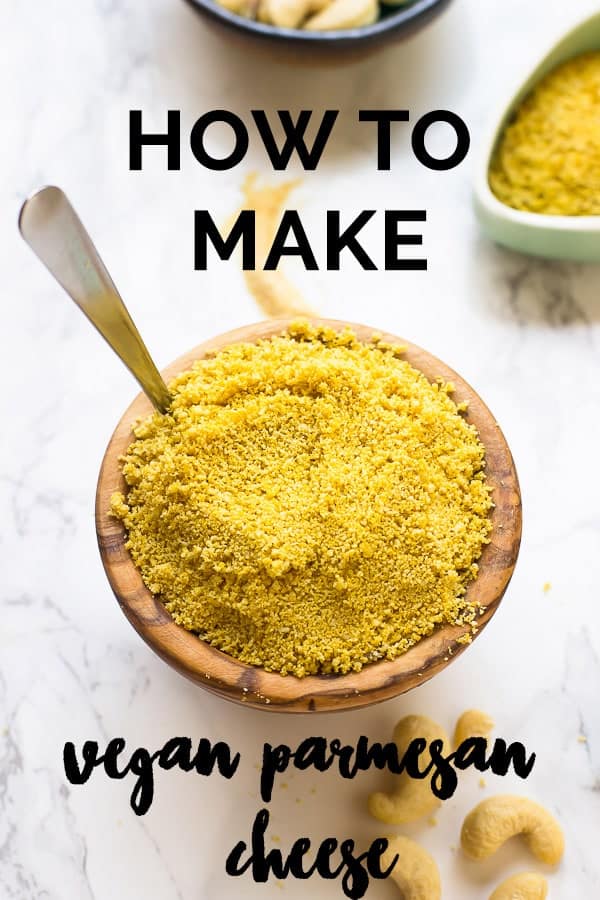 Without a doubt, I was a member of parmesan cheese addicts anonymous, PCAA for short. It goes great with pretty much everything on earth, but I had finally reached a point where I NEEDED a vegan alternative. In walks in 5 super single ingredients: cashews, nutritional yeast, sea salt, garlic powder, and the one that made all the difference, onion powder. 5 minutes, a lifetime of happiness, and vegan pizzas.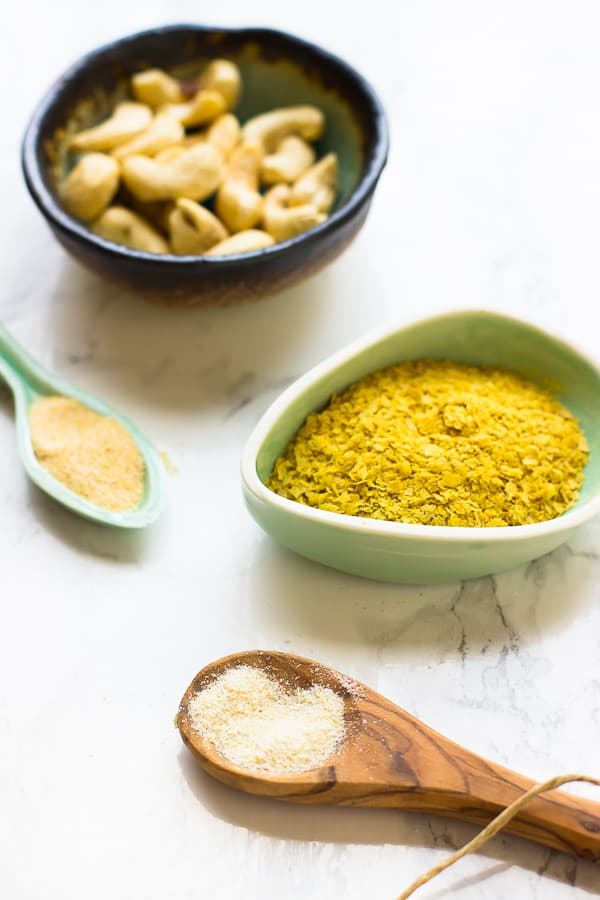 So, how and why does this taste like parmesan cheese? If you've ever made cashew butter, then you know that it grinds down into a meal similar to almond meal before turning into its gooey butter goodness. That meal directly mimics parmesan cheese in both texture and consistency.
The cashew meal provides the perfect base to add nutritional yeast. Nutritional yeast is THE vegan go to for cheese-like flavour and has tons of B12 making it delicious and essential. Then the other three, garlic powder, onion powder, and sea salt balance out each other with flavour, slight saltiness, and an extra hint of cheesiness. All in all, they go PERFECTLY together to make vegan parmesan cheese. Plus, I love making this at home because it's way cheaper than buying it in the store.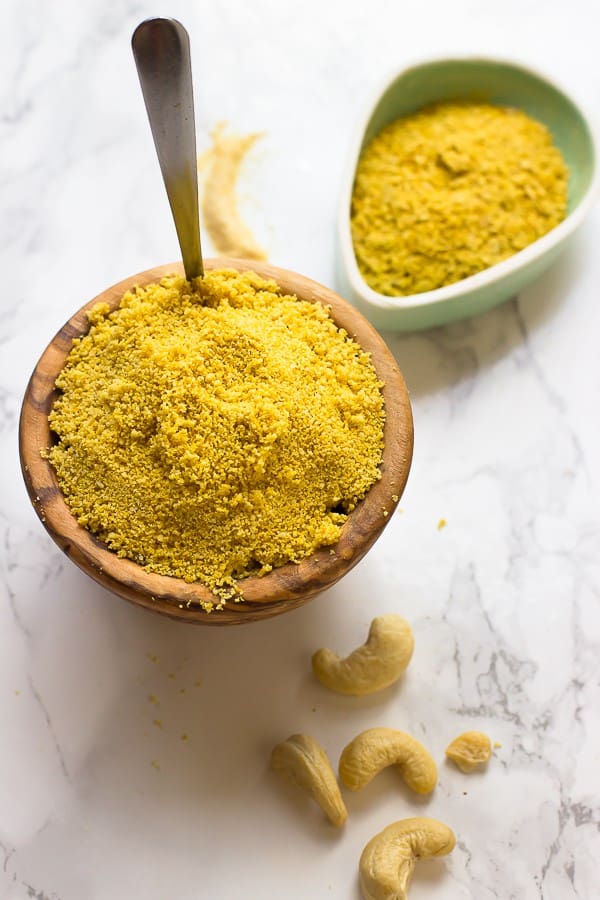 Now, some tips & tricks:
TIPS FOR MAKING VEGAN PARMESAN CHEESE
Using unsalted cashews is necessary. Salted cashews will alter the taste and consistency of the product.
You can substitute the cashews for another skinless seed such as sunflower seeds to make it nut free or macadamia nuts, but I can't guarantee the exact same consistency.
Don't pulse it don't too much else it would begin to turn into a slight paste because of the cashews. Just pulse until everything has come together in your food processor.
I recommend using a food processor and NOT a blender. I tried both and got much better results with a food processor. This is the food processor that I use:
You can double or triple this batch if you'd like!
WHAT TO PUT VEGAN PARMESAN CHEESE ON:
Pesto Zucchini Noodles with Burst Cherry Tomatoes
MORE HOMEMADE VEGAN CHEESE RECIPES
Vegan Pistachio Crusted Cheese Ball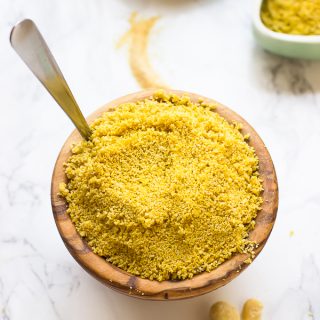 How to Make Vegan Parmesan Cheese
This easy vegan parmesan cheese is the perfect addition to pizza, pasta, salad, and more!
Ingredients
3/4 cup + 1 tbsp raw cashews
1/4 cup nutritional yeast
1/2 tsp garlic powder
1/4 tsp onion powder
3/4 tsp sea salt
Instructions
In a food processor, add the cashews and blend until they became ground down into a meal.

Add all the other ingredients and mix together until combined.

Enjoy!
Notes
This vegan parmesan cheese should be stored in an airtight jar in your fridge. It will last up to 2 months.
Calories: 32kcal, Carbohydrates: 2g, Protein: 1g, Fat: 2g, Saturated Fat: 1g, Polyunsaturated Fat: 1g, Monounsaturated Fat: 1g, Sodium: 98mg, Potassium: 49mg, Fiber: 1g, Sugar: 1g, Vitamin C: 1mg, Calcium: 2mg, Iron: 1mg
Disclaimer: Although jessicainthekitchen.com attempts to provide accurate nutritional information, kindly note that these are only estimates. Nutritional information may be affected based on the product type, the brand that was purchased, and in other unforeseeable ways. Jessicainthekitchen.com will not be held liable for any loss or damage resulting for your reliance on nutritional information. If you need to follow a specific caloric regimen, please consult your doctor first.