18 Vegan No Bake Treats for the Summer
Here are 18 Vegan No Bake Treats for the Summer! This list is perfect if you want some yummy breakfasts, snacks and desserts without turning on the oven! This list covers everything from ice creams to popsicles to fudge cups to even granitas! Whatever you're favourite, you're bound to find something you'll love here!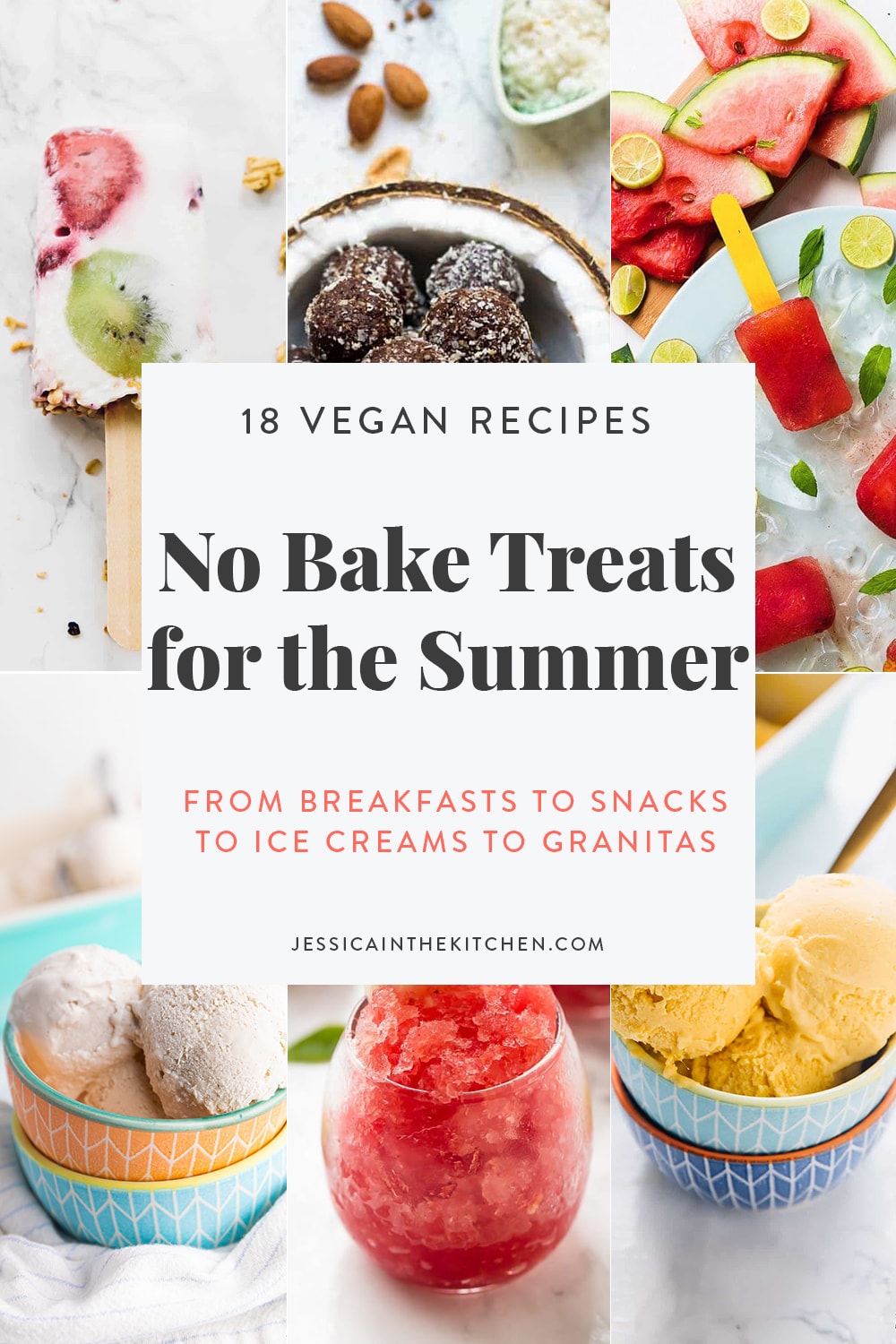 Despite experiencing it every year, the heat each summer always comes as a surprise to me. One day it's normal spring temperatures, the next it's incredibly hot! As I mentioned in my Banana Bread Overnight Oats post, my new solution to moderate being a food blogger in this heat is to focus on balancing recipes in the oven with those that require no heat. So far it's working out pretty great for me.
I wanted to share some of the recipes that are on regular rotation in my life right now. Sometimes it's overnight oats for breakfasts, brownie energy bites for snacks, or watermelon granita for dessert. Either way, it's all delicious and falls into the category I like to call "treats". I have options here if you want something light and delicious, indulgent and decadent, or tasty and refreshing. Give it a try, make the dishes, and enjoy friends!
18 Vegan No Bake Treats for the Summer