How To Make Date Syrup
How to Make Date Syrup that is packed with delicious sweet taste, nutrition and is vegan!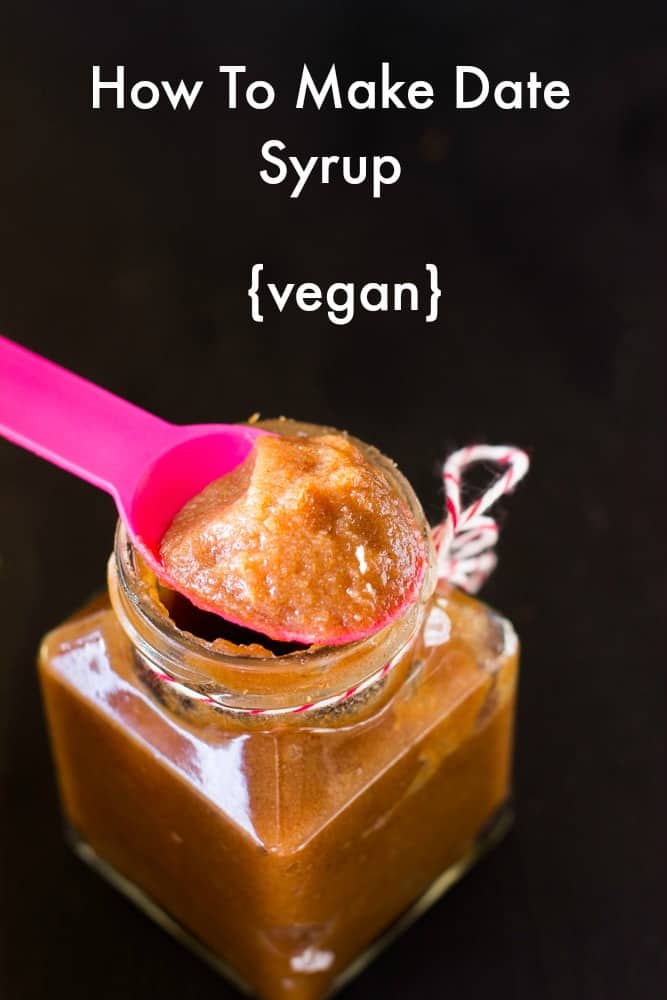 I've wanted to share this date syrup with you for quite a while now, and personally, I think you're really going to love it, for more than one reason. Cutting down on refined sugars? Ran out of honey or maple syrup? This is going to be your new best friend. I ended up making this as a resource when I needed some honey just to sweeten my greek yogurt and realised I had finished it all on this beautiful cheesecake. Years of baking + a little internet research led me to wonder and realise that I could make a sweetener out of dates!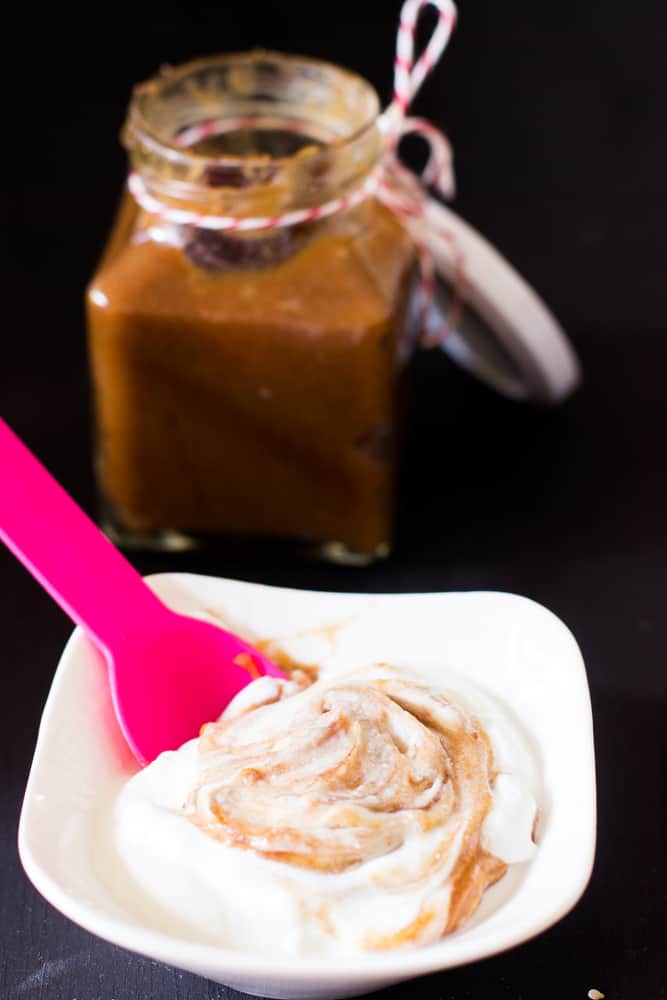 Did you even know this was a thing?! I certainly didn't. What you're left with is a thick sweetener that takes the overly sweet nature of dates, and waters them down just slightly to reveal a sweetener that's perfect for your oatmeal, your yogurt, and many recipes. As you can see, I was fine with grinding mine down and enjoying it as such. You could go even further and simmer it in a pot to reduce it down even more to a caramel-type sweet goodness that's as syrupy as honey is. I'll be honest and admit I ate a few spoonfuls. Just like that. I know, maybe not the best use of it but hey! All in the name of "recipe testing".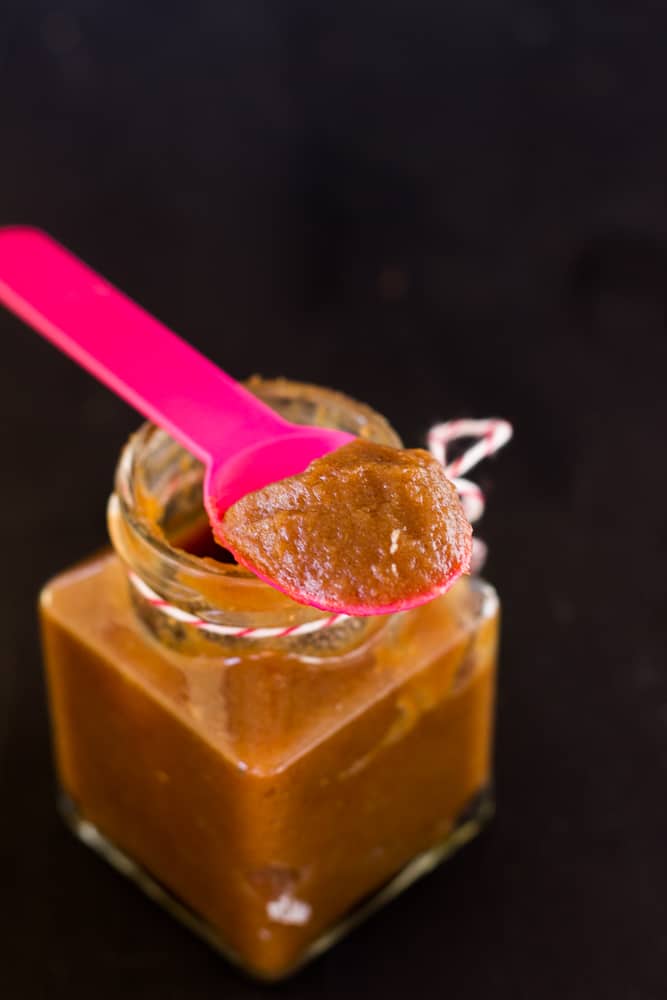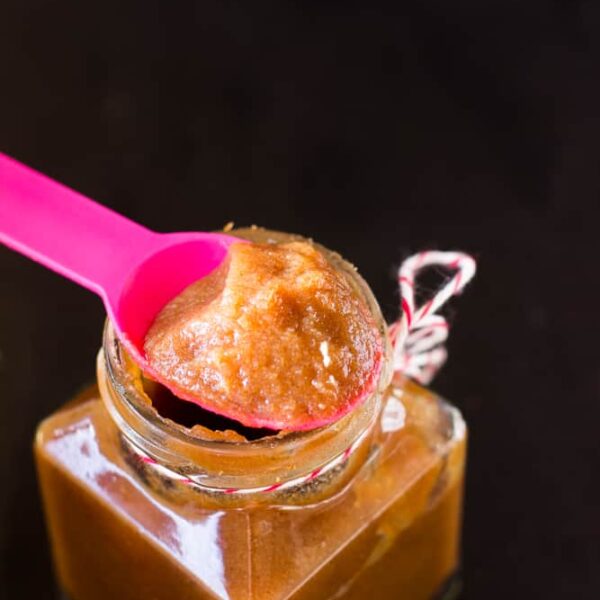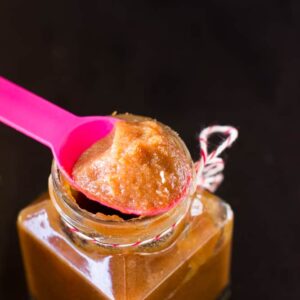 How To Make Date Syrup
How to Make Date Syrup that is packed with delicious sweet taste, nutrition and is vegan!
Ingredients
12 regular or 9 medjool dates, washed and dried (about 1 cup)
1 1/4 cups hot water
Instructions
Soak the dates in the hot water for about 30 minutes - 1 hour - the longer you soak, you easier the dates will grind down.


In a high speed food processor, add the dates and the water and blend for about 1 minute. Scrape down, ensuring everything is incorporated and blend again forabout 20 seconds.


Store the date syrup for up to 3 weeks (depends on when you bought the dates of course)
Notes
I was fine with my syrup being a little chunky. If you want a smoother consistency, soak for up to 2 hours OR blend for longer.
Calories: 30kcal, Carbohydrates: 8g, Protein: 1g, Fat: 1g, Saturated Fat: 1g, Sodium: 2mg, Potassium: 69mg, Fiber: 1g, Sugar: 7g, Calcium: 4mg, Iron: 1mg
Disclaimer: Although jessicainthekitchen.com attempts to provide accurate nutritional information, kindly note that these are only estimates. Nutritional information may be affected based on the product type, the brand that was purchased, and in other unforeseeable ways. Jessicainthekitchen.com will not be held liable for any loss or damage resulting for your reliance on nutritional information. If you need to follow a specific caloric regimen, please consult your doctor first.