Healthy Meal Prep Recipes – BEST Under 350 Calories
Our best clean eating Healthy Meal Prep Recipes Under 350 Calories to get you through the week, plus meal prep and meal planning 101 tips! All vegetarian!

Hello friend, if you're wondering if this post is for you, it definitely is. Maybe you're curious about starting meal prep, or you want to get better at it, or you just need some new recipes. No matter what position you're at in life, meal prep is definitely for you. I wanted to share my fav healthy meal prep recipes under 350 calories with you. They are all vegetarian and gluten free, so feel free to customise to your liking. Best of all, they are ALL filling (yes!!). I also threw in a healthy dessert for you (double yes!!) read on for the recipes and some of my fav meal prep tips and tricks.
WHAT IS MEAL PREP?
So what exactly is meal prep/meal planning? It's when you prepare your meals in advance, be it a week or even a month ahead of time. This could be preparing anything from full on recipes or sticking to prepping your veggies, proteins and carbs for your meals. Jessica in the Kitchen features a lot healthy meal prep recipes. I love making meals ahead of time. Personally, and I know a lot of people who do the same, Sunday is that day that seems to slow down a bit and as such, is the perfect day to meal prep for the week ahead.
Why should you meal prep?
Personally, when I meal prep I feel in CONTROL of my life. It helps me with decision fatigue (one less decision to make). It gets pretty crazy sometimes, and I hate to say it but I often miss meals because I just don't know what to eat, or the thought of going to prepare a full on meal when I only have an hour to do so is so daunting.
Other reasons for you may include sticking to a proper diet or eating lifestyle. Maybe you're just so tired when you come home from work that it's so much easier to order a pizza than cook a healthy meal. Or, you want to bring lunch to work instead of all buying it. P.S. – I did an entire post on meal prep salad lunches. All of these reasons are why meal planning and prepping steps in to save us. Prepping all your meals/foods ahead means being able to stick to your plan/schedule/manage your crazy lifestyle. It means achieving balance.
Here are the recipes I consider the best healthy meal prep recipes I've got. Speaking of, if you need a quick guide/cheat-list as to how to determine whether a recipe will be great for meal prep, use this:
Quick Guide/Cheat-List to choose Healthy Meal Prep Recipes
Has a lot of servings – can easily last days
Can be easily reheated AND will taste great
Can be frozen. SO important if you want to prep ahead.
Will keep fresh for at least a few days in the fridge.
You can switch up the elements. This is why I adore bowl foods. Don't be afraid to get creative! Switch out here and there for your fav recipes!
By the way, in my opinion, one of the easiest things to prep are roasted veggies. They go with any protein, last long, taste even better than raw veggies and are loaded with nutrition. I've included my grilled balsamic veggies but you could easily roast them instead. Enjoy and happy recipes!!
Meal Prep Breakfast Recipes & Snacks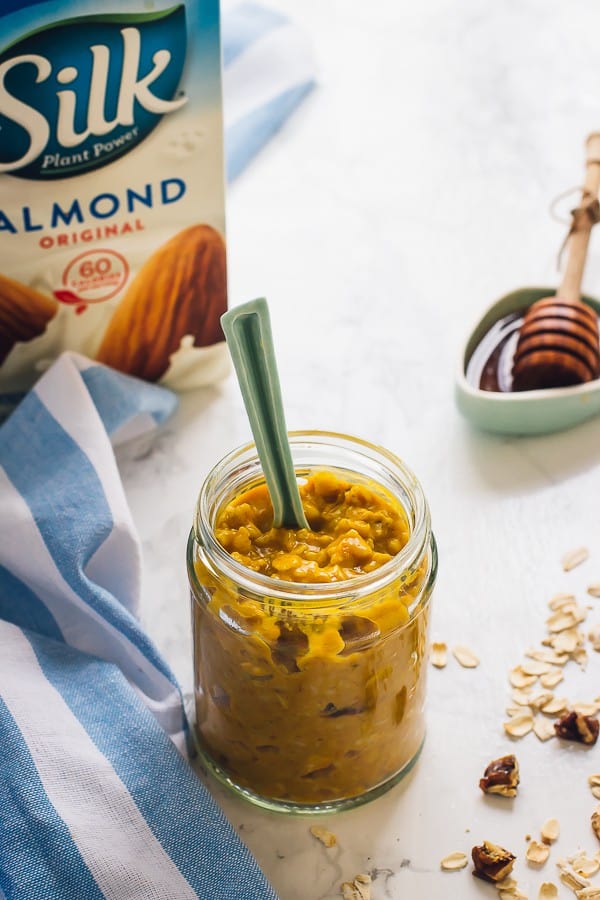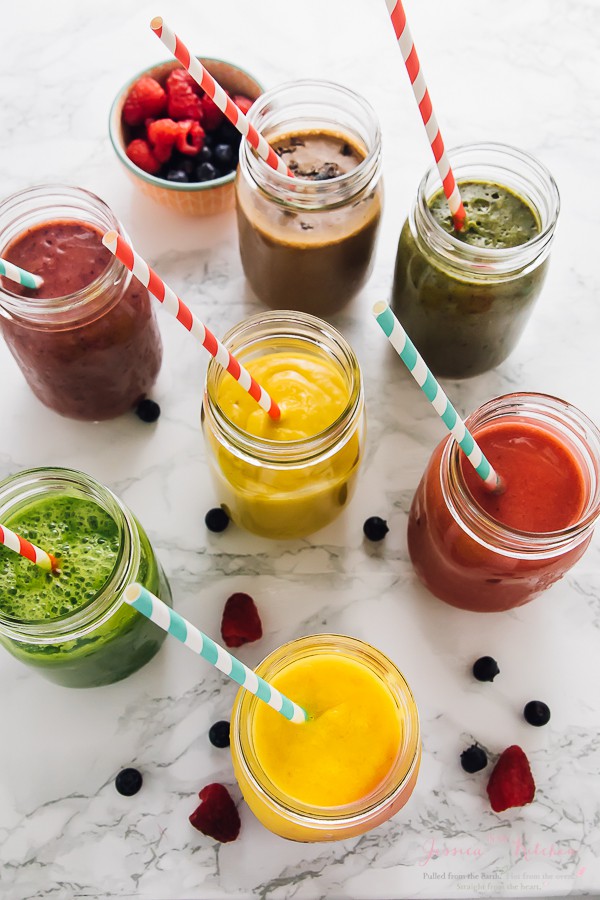 I recommend these smoothies because you can put all the ingredients into a zipped freezer friendly bag, and pull it out whenever you need it. Talk about prepping ahead! They offer lots of flavour variety and taste amazing.
Chocolate Raspberry Baked Oatmeal Cups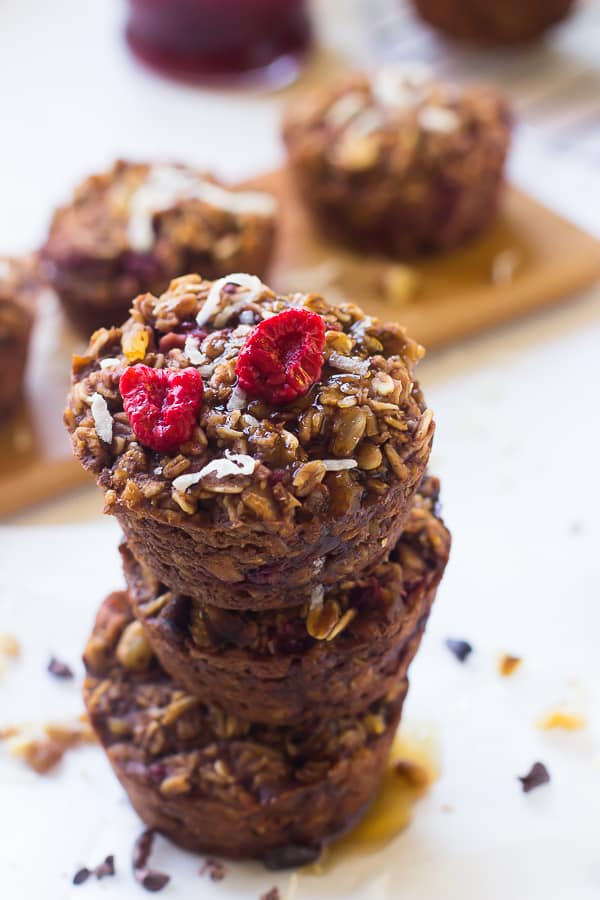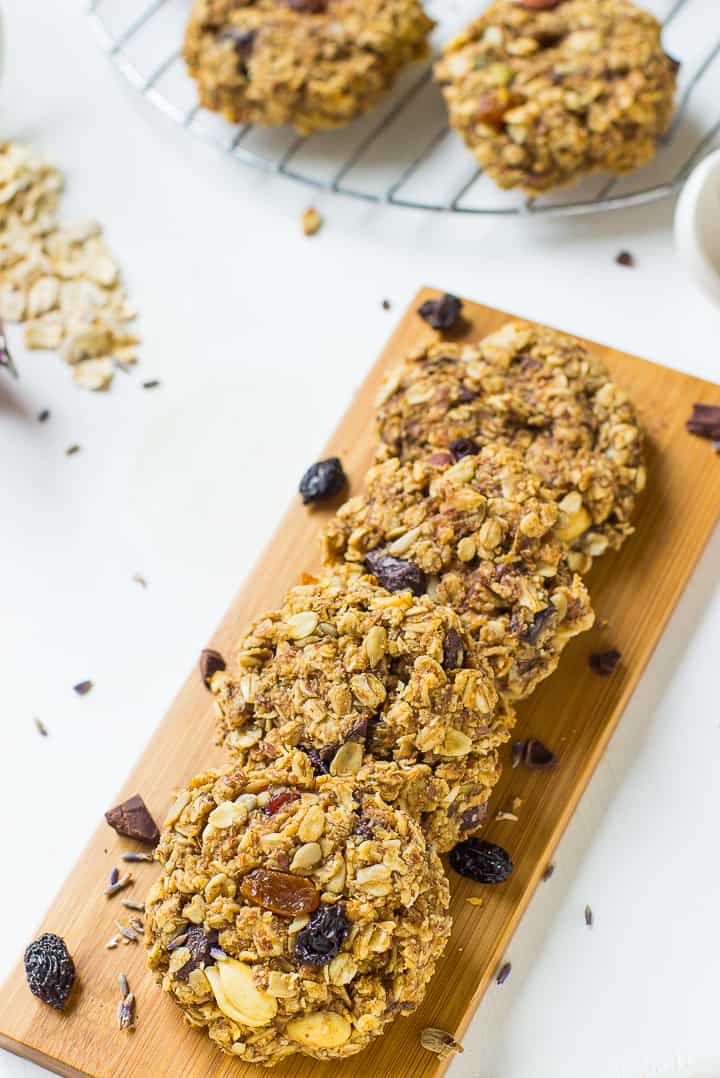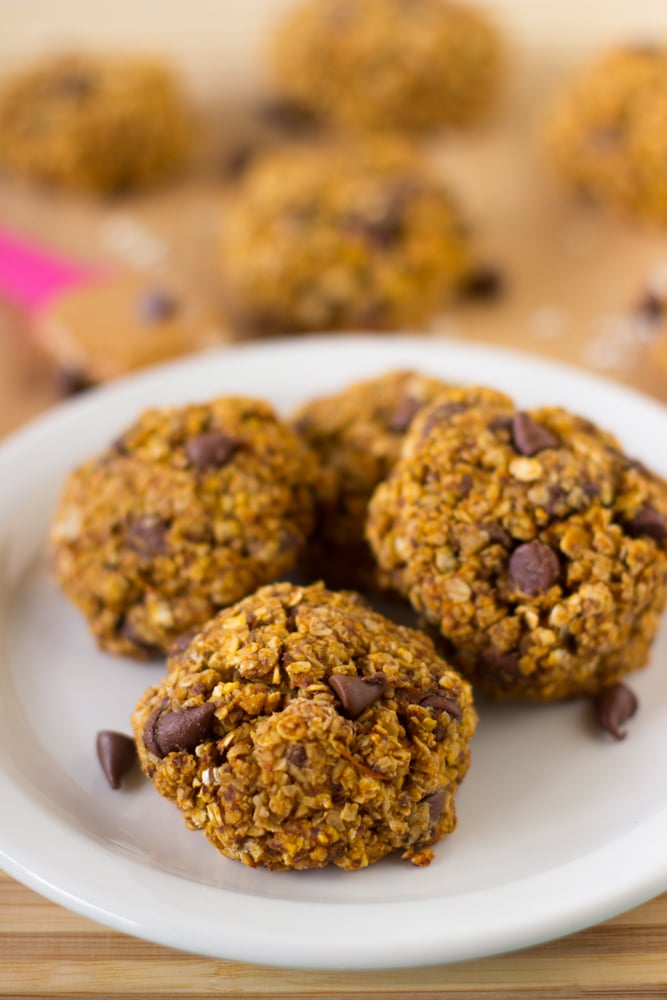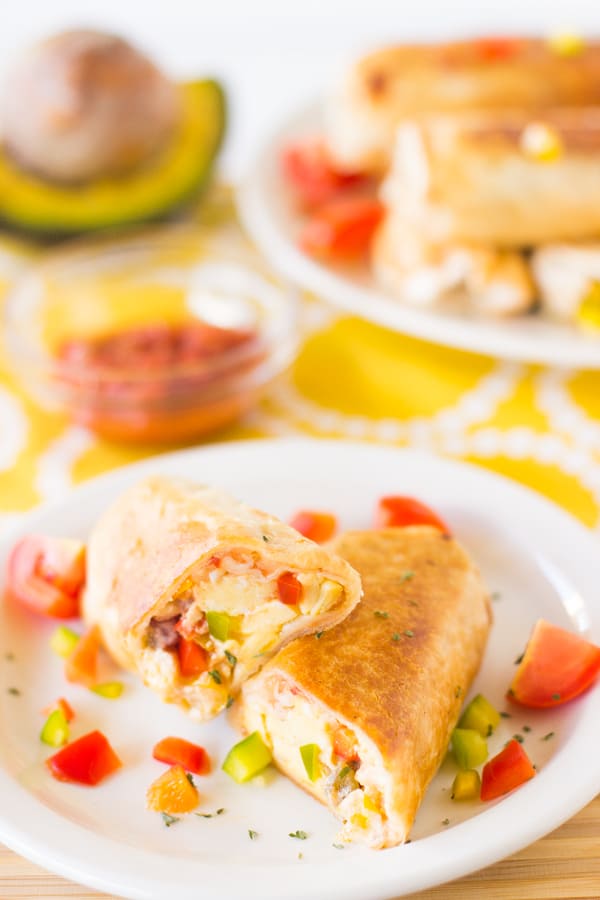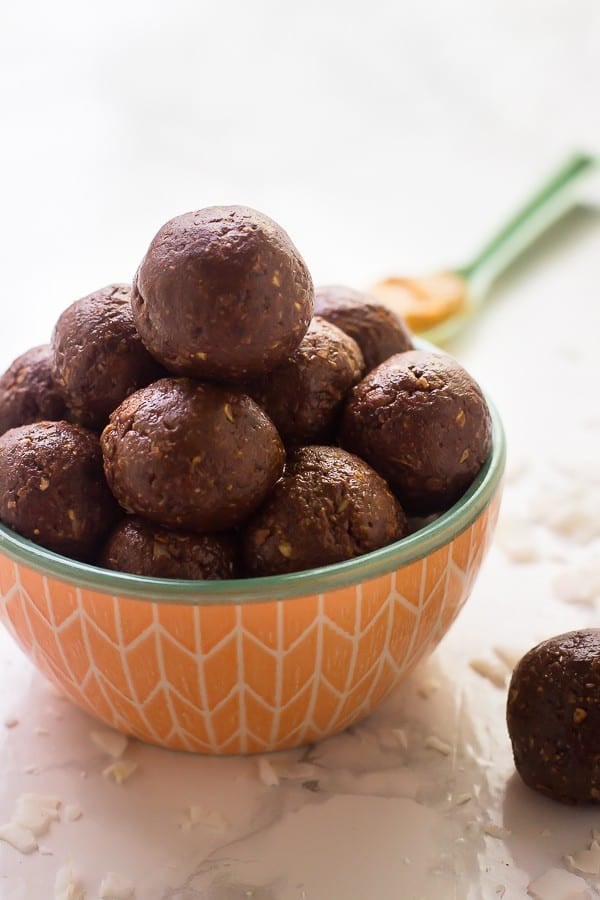 Meal Prep Lunches & Dinners Recipes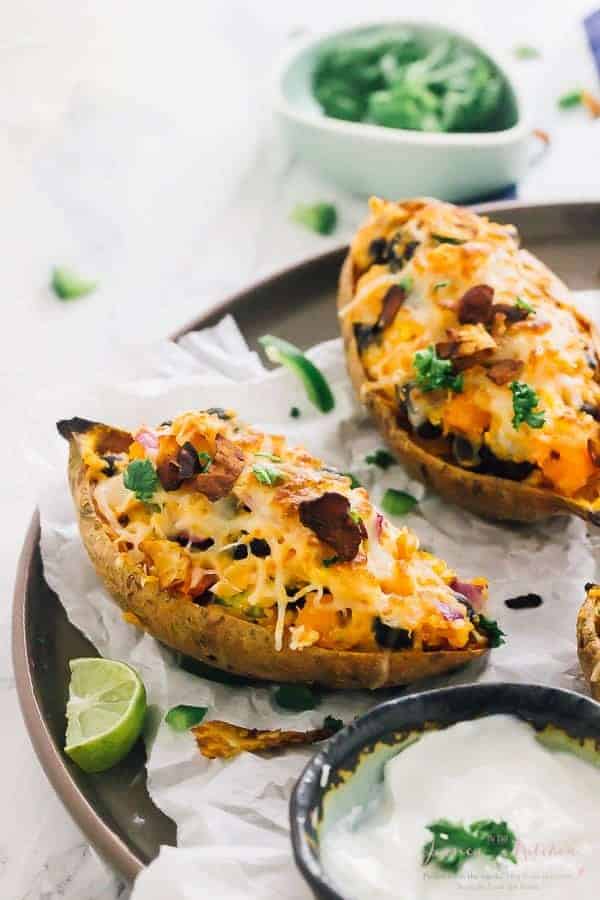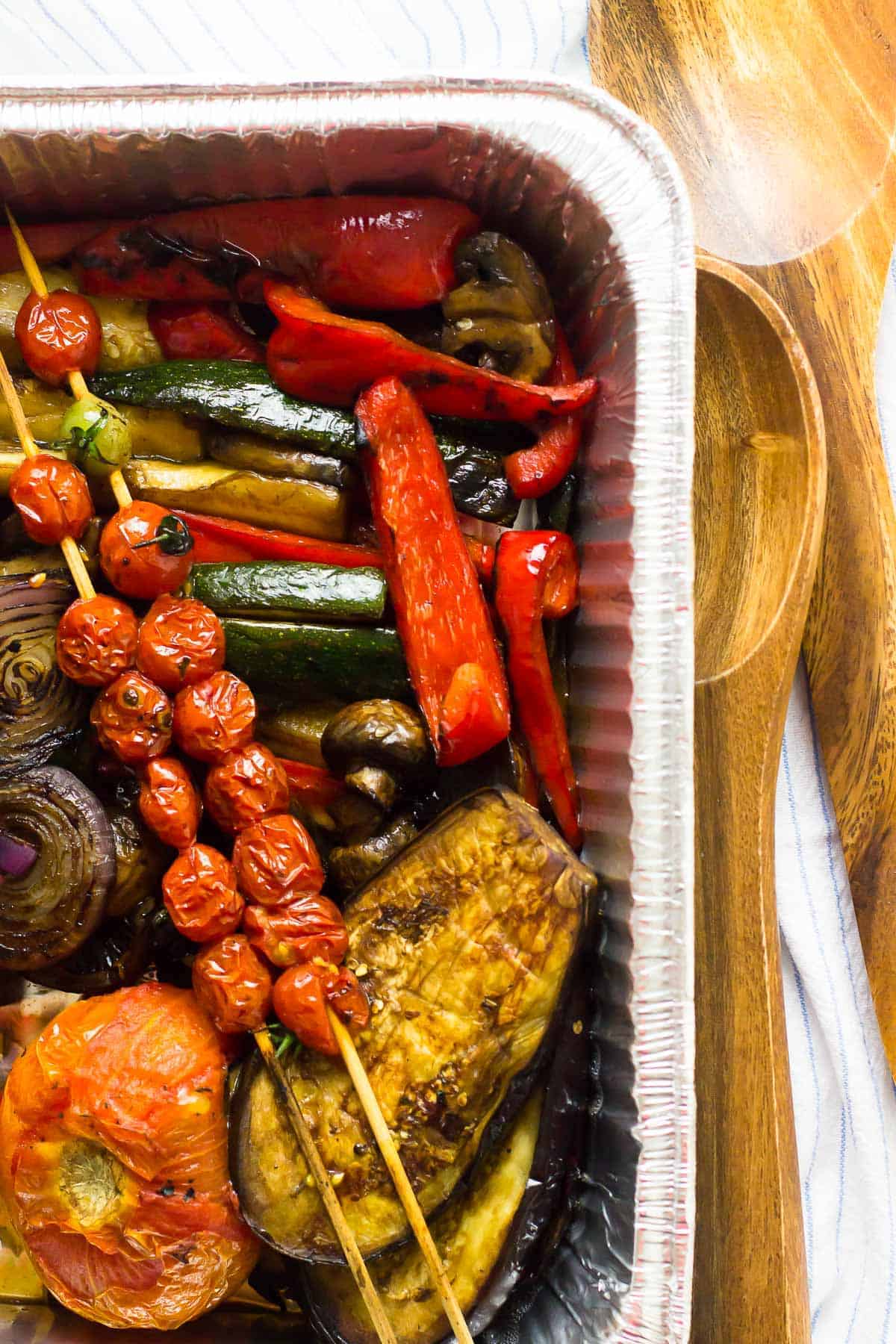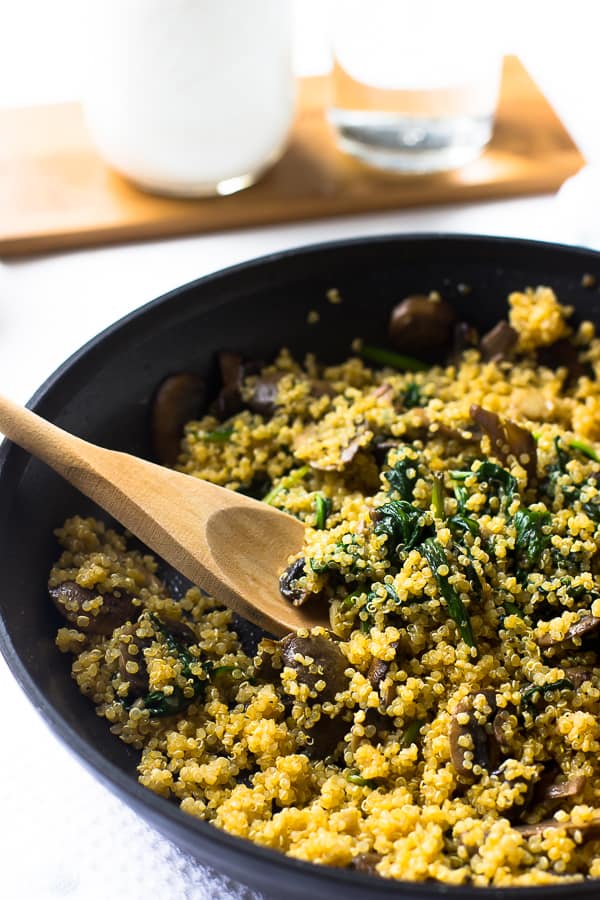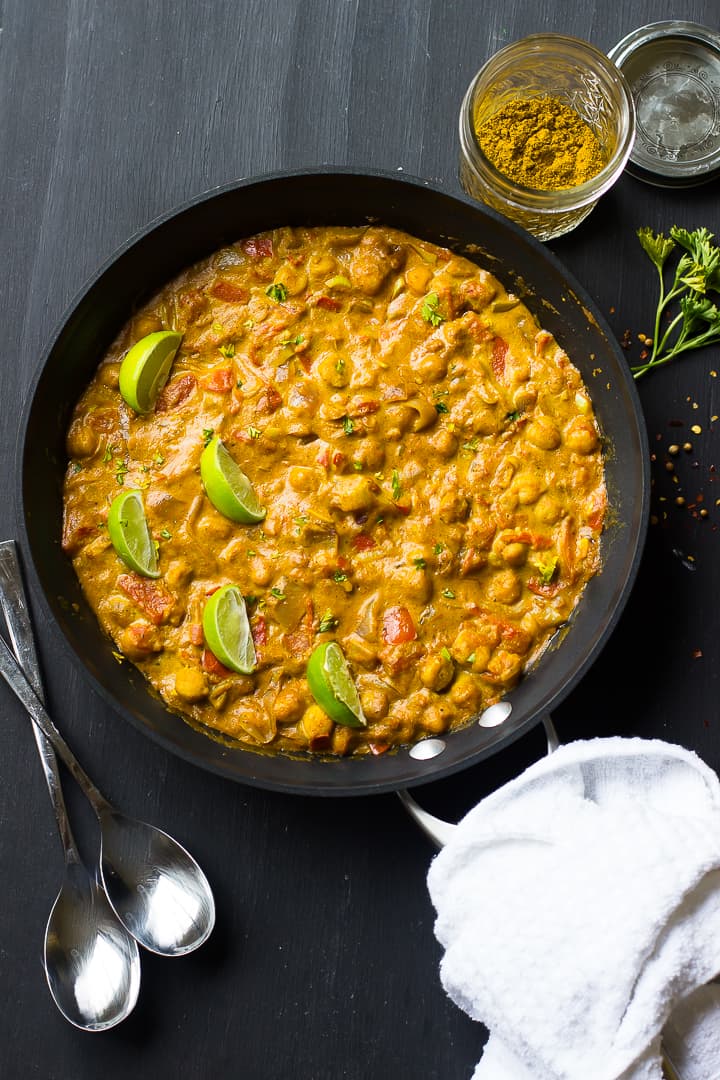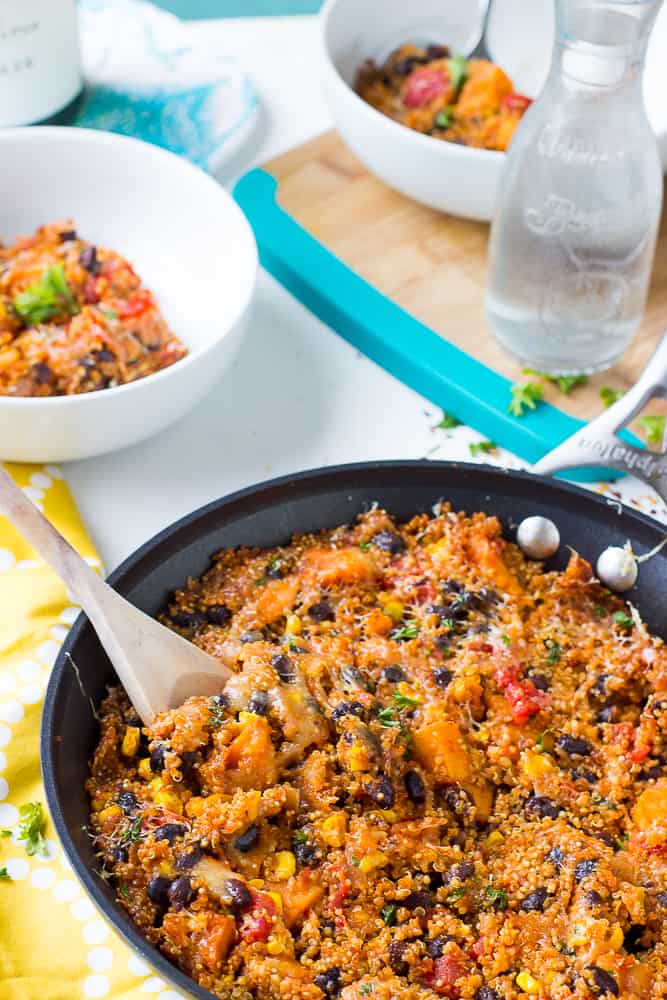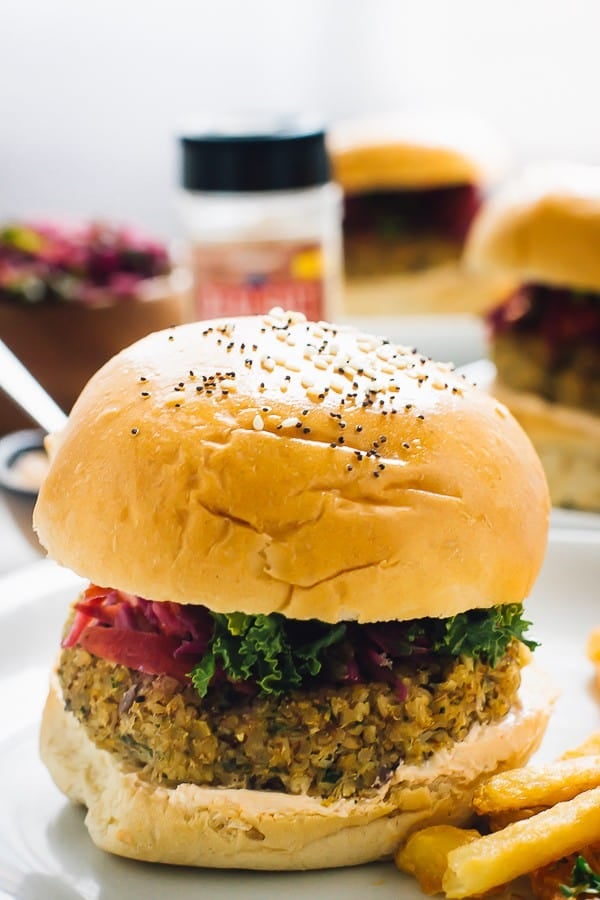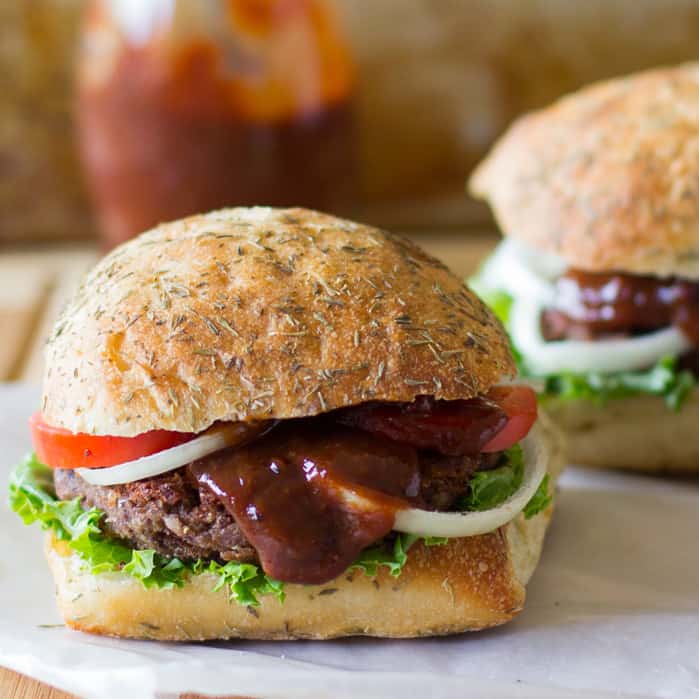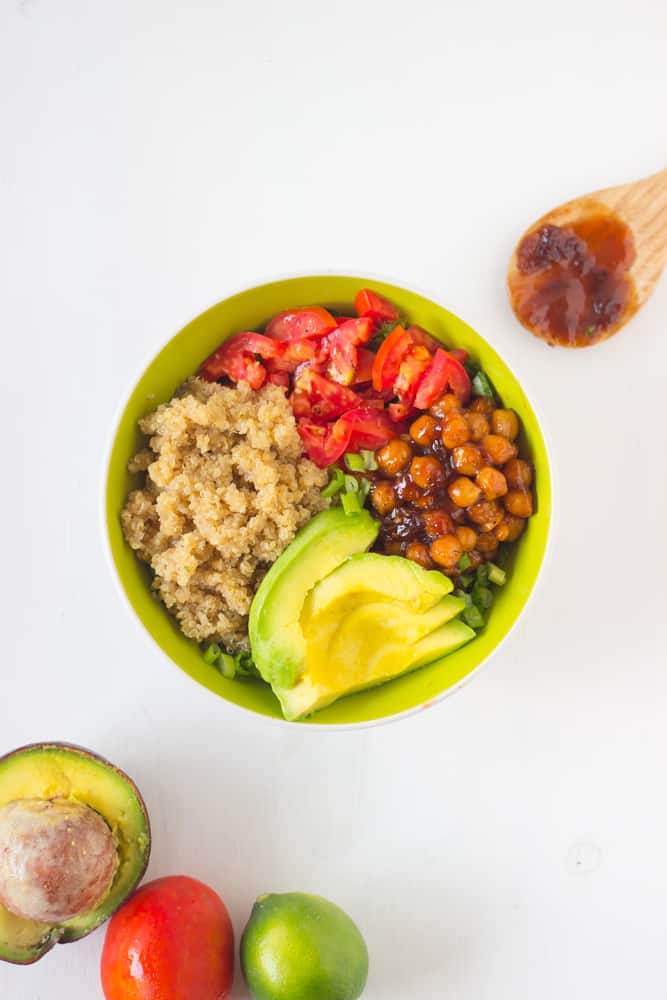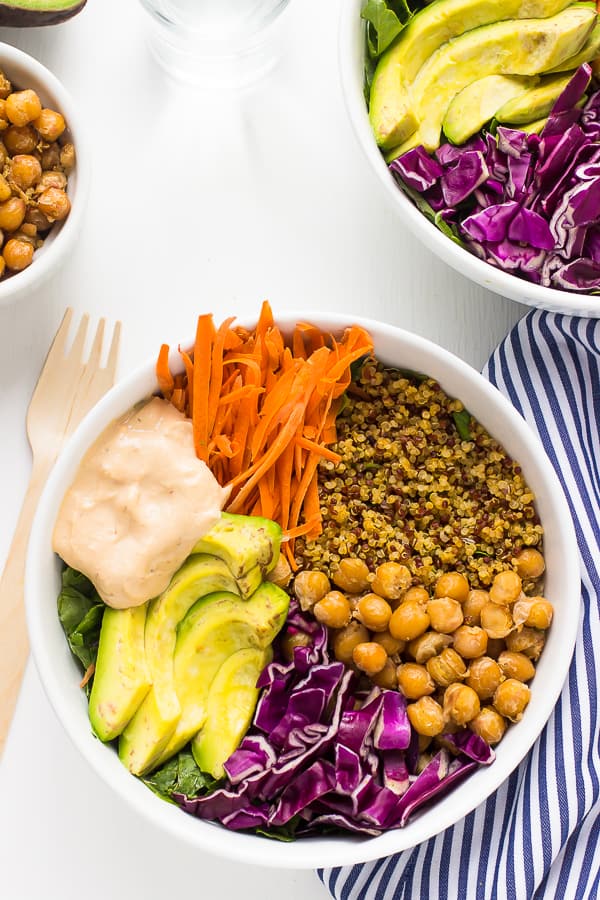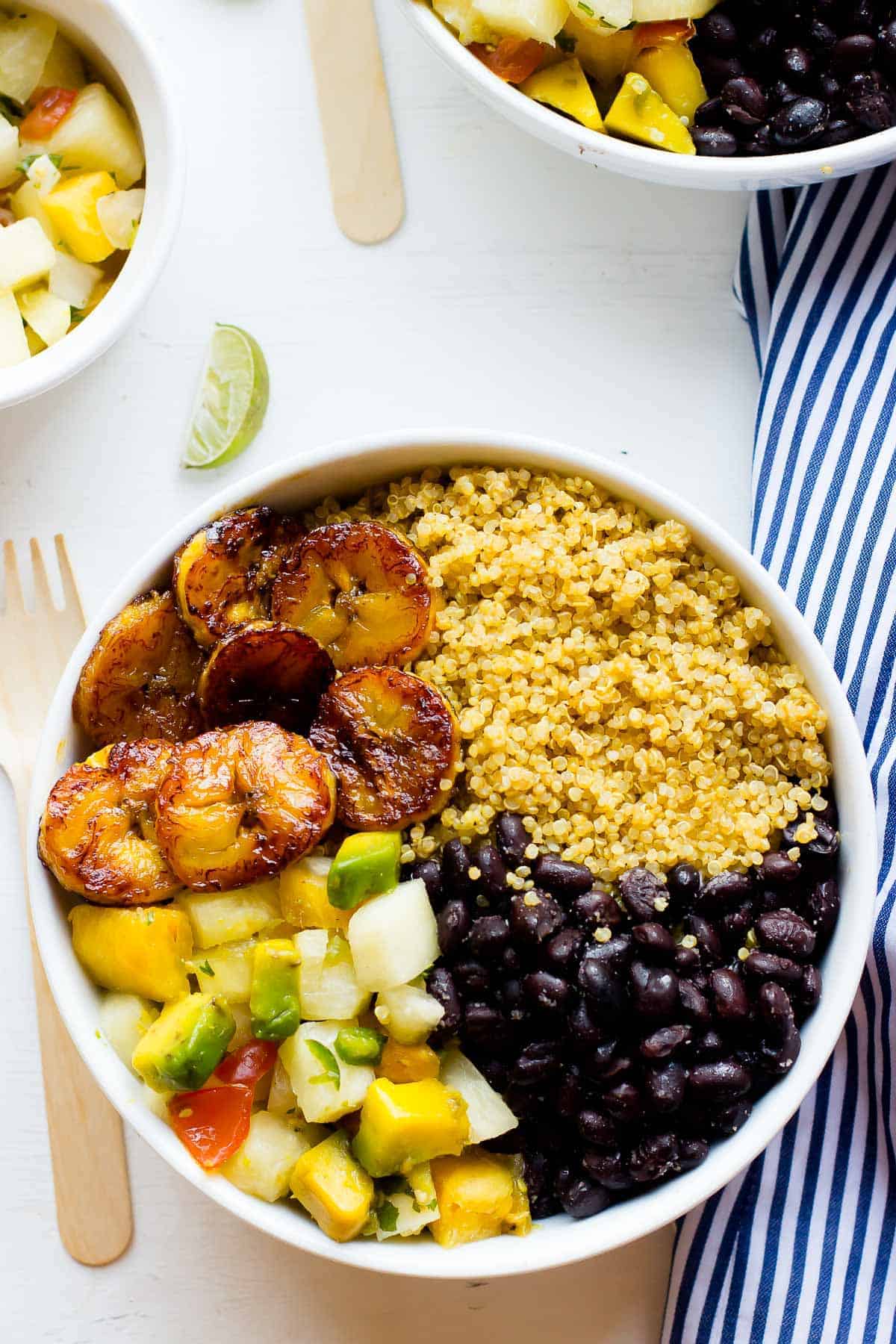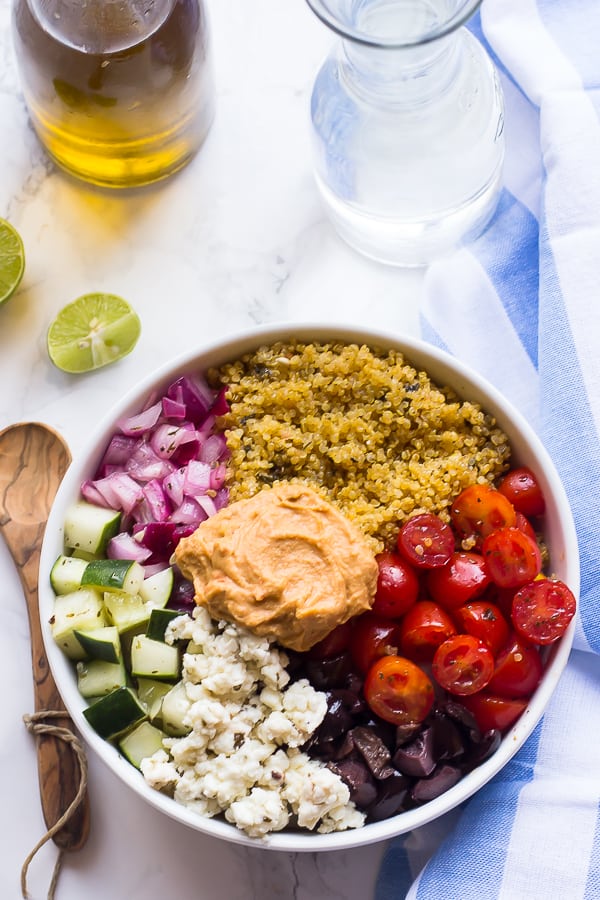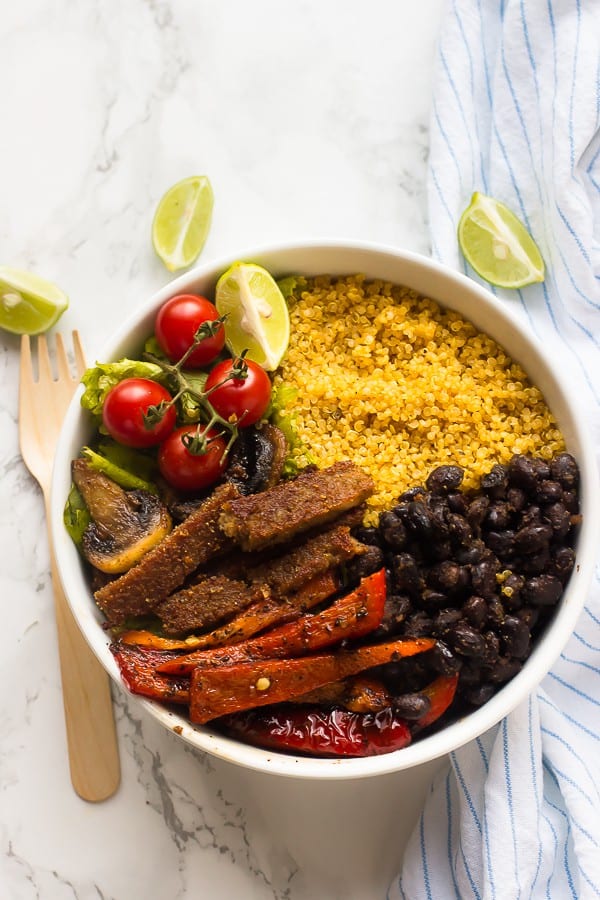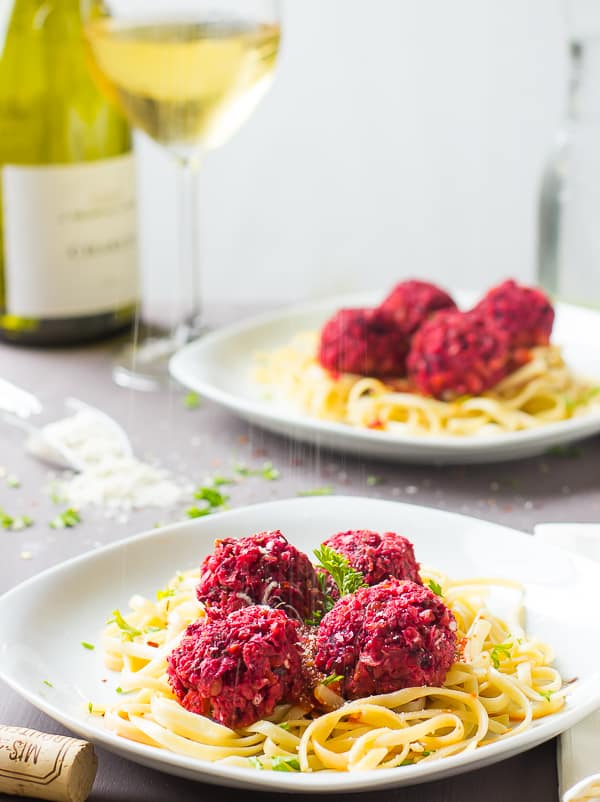 BONUS – Dessert!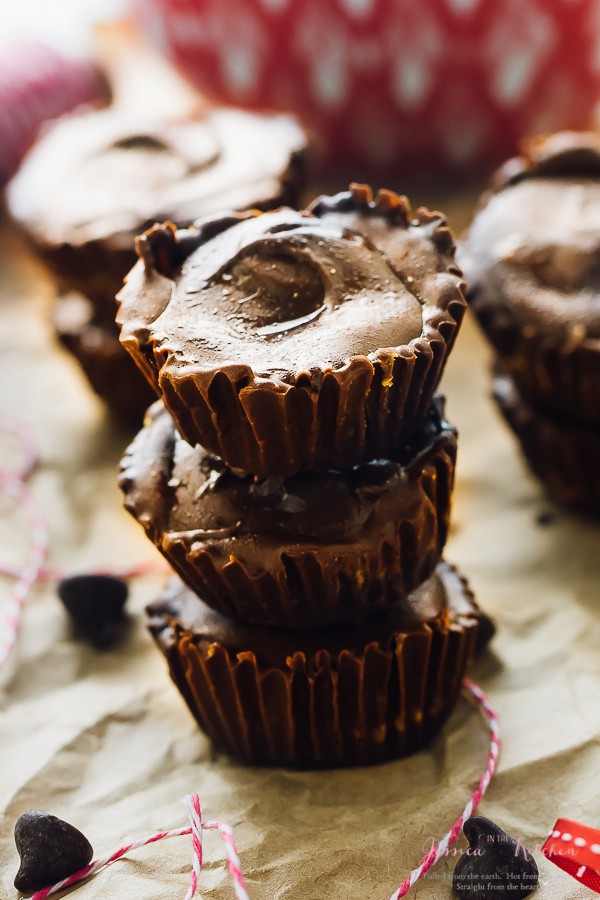 High in protein, all natural, and it will always be in your freezer! Let it thaw a bit first before biting in.
BONUS TOPIC: How To Meal Prep and Plan – 5 Steps
Choose healthy meal prep recipes – see all the yummy recipes above.
Ensure you have the correct tools. All you really need are the tools to make the dishes, and the correct meal prep containers to store the food in. I use these tupperware containers for products going in the fridge, and these Ball plastic freezer jars for foods going into the freezer (the shape works for pretty much anything). You can also use zipped freezer safe bags for freezer items, such as the burritos.
Make it easy for yourself – prep on a light day. If that's Sunday, do it then, if it's another day, choose that. Make it customisable for you!
Cook/bake like products at the same time. Roast similar veggies at the same time in the oven, and if baking something else at that same temperature, stick it in also and just set different timers. Put foil or silicone mats on baking sheets for easy clean up. Also, if you're doing it week by week (I recommend) choose recipes with similar products to save on expenses and to make life easier. For example, the coconut chickpea curry, spinach and quinoa skillet, quinoa enchilada skillet and the chickpea beet meatballs all use a combination of coconut milk, chickpeas and quinoa. This way you get variety, but you aren't using a ton of different ingredients.
Lastly – eat! Ensure to eat meals with the freshest ingredients first to avoid waste and to ensure you get the full nutritional value.
My Fav Healthy Meal Prep Recipes Products


If you try any of these, or have any more questions, definitely ask and let me know! Happy Meal Prepping and Eating! Please let me know in the comment section below, or tag me on instagram with the hashtag #jessicainthekitchen! For more exclusive recipes follow me on Instagram AND on Snapchat: jessinkitchen.