22 Delicious Vegan Summer Recipes
You'll love making these amazing vegan summer recipes for all your parties and cookouts. I've got all the grilled main dishes, easy sides, and no-bake desserts to make this the best summer yet!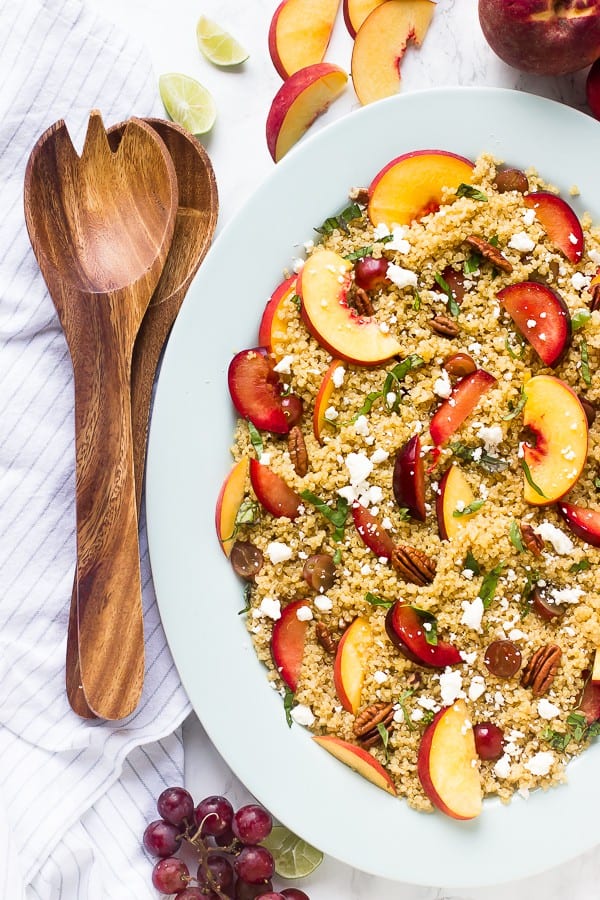 I love summer, but I hate bringing the extra heat into my house when it's hot outside! These vegan summer recipes are perfect for family dinners, pool parties, cookouts, and all your summer potlucks!
Grilling is one of my favourite things about summer cooking. Everything just tastes better with a little smoke, even grilled fruit! Most of our dinners are a combination of a grilled dish, a simple but flavourful summer salad, and a fresh fruit dessert. This recipe roundup is a combination of all three!
Here's a list of my favourite summer vegan recipes your family and friends will dream about the rest of the year. Let me know in the comments section which one you want to try, and let me know how it goes! Eat up and enjoy friends!
22 Delicious Vegan Summer Recipes
Whether you need vegan grilled recipes, simple summer salads and side dishes, or decadent no-bake desserts, I've got all the recipes you'll need for the whole season.
Expert Tips and FAQs
Whether you're a grill master or throwing your first pool party, I've got some tips and tricks to make the best vegan summer recipes ever:
Preheat your grill. Whenever you're grilling, you want to start with a warm grill — just like you start with a warm oven! Even if your grill doesn't have a special preheat option, let it run 10 to 15 minutes before you want to use it.
Make it in advance. So many salad and dessert recipes can be made a day early. In fact, many pasta salads and summer salads have even better flavour the second day. Make your pool party prep easier by making your ice cream, popsicles, and veggie burger patties the night before.
Get a grill basket. If you love grilled vegetables but hate watching them fall into the flames, try a metal grill basket. You get all that charred flavour without risking a lost veggie!
Use fruit in everything. I use fruit in so many recipes from savoury to sweet all summer long! If you're new to savoury fruit recipes, start with some simple grilled peaches and you'll be converted forever!