10 Vegan Grilling Recipes for the Summer
10 Vegan Grilling Recipes for the Summer! These recipes work perfectly on an outdoor grill as well as an indoor or stovetop grill. From grilled burgers to fruits to vegetables and beyond, you're sure to enjoy!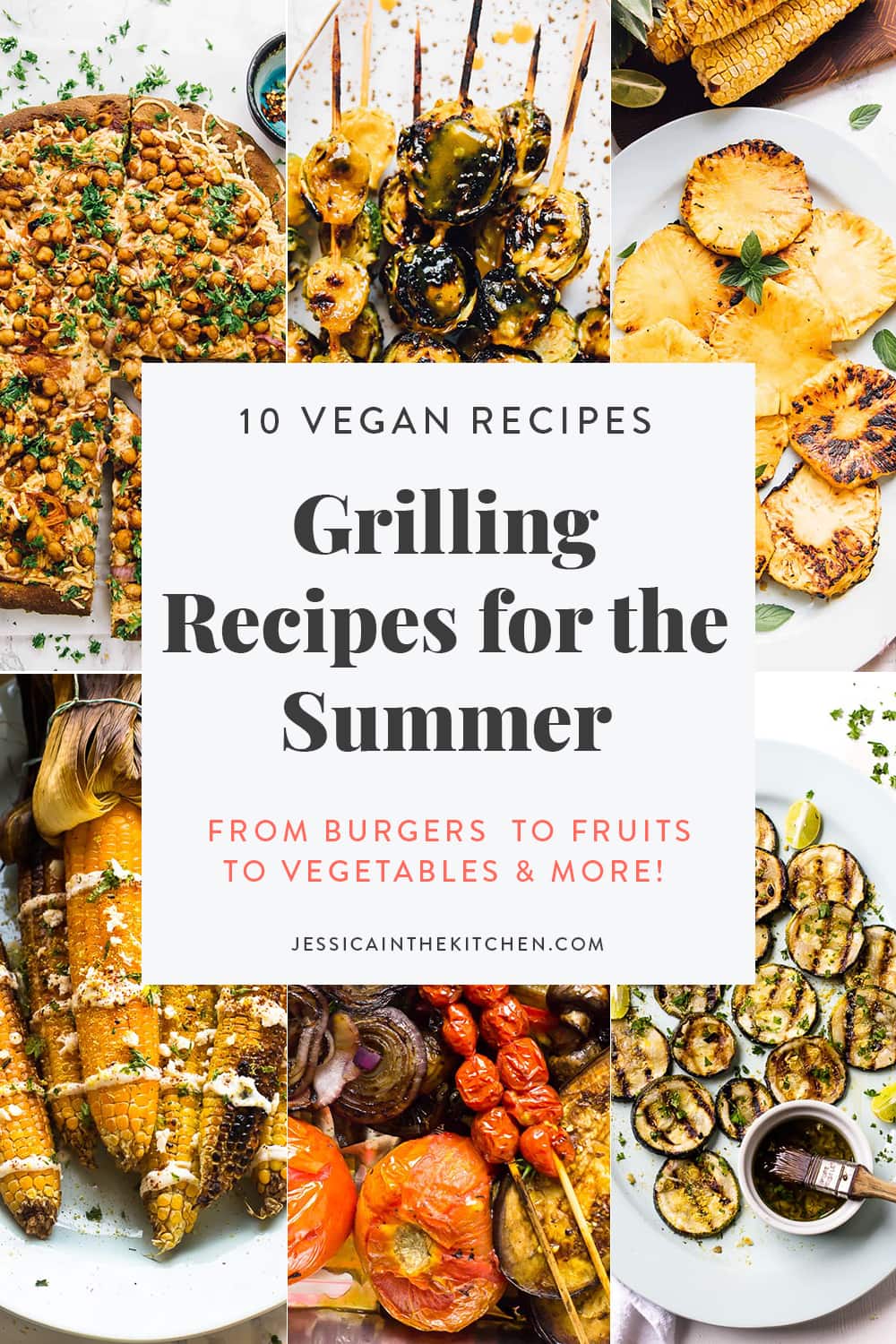 Grilling for me is so much more than achieving divine smoky flavours that taste like summer itself has been infused into your meals. It's about family. It's about distinct memories with the family, in fact. Growing up, my dad grilled. So did my mom. Then I began to grill, slowly but surely, for fun.
When Gav and I began dating, he became known as bbq king. It wasn't uncommon for him to grill a plethora of divine meals for my entire family at least one Sunday out of every month. So for me, grilling speaks to a special occasion where we all get together. Where we laugh, chat, eat, and enjoy each other's company with some amazing food.
That's why I wanted to share my top ten favourite vegan grilling recipes with you! They're a wide range of burgers, grilled fruit, grilled vegetables and so much more to get your memories in this summer alongside some delicious food. Sure, it's insanely hot outside, but might as well take advantage of it and grill!
P.S. If you don't have an outdoor grill, I can confirm that all of these recipes work perfectly well on a cast iron grill too and give it a beautiful sear too. Just ensure to properly oil it just like you would your grill. Also, while all of these recipes taste best fresh, they all actually work really well for some divine meal prep. If you're looking for a drink to pair – these Watermelon Mojitos will be perfect for you.
So I hope you enjoy these recipes friends! Let me know which is your favourite. Eat up and enjoy!
10 Vegan Grilling Recipes for the Summer