What's in Season: March Produce Guide
Here's a list of what you should cook this March based on what produce is in season in March for fresh, delicious and healthy recipes.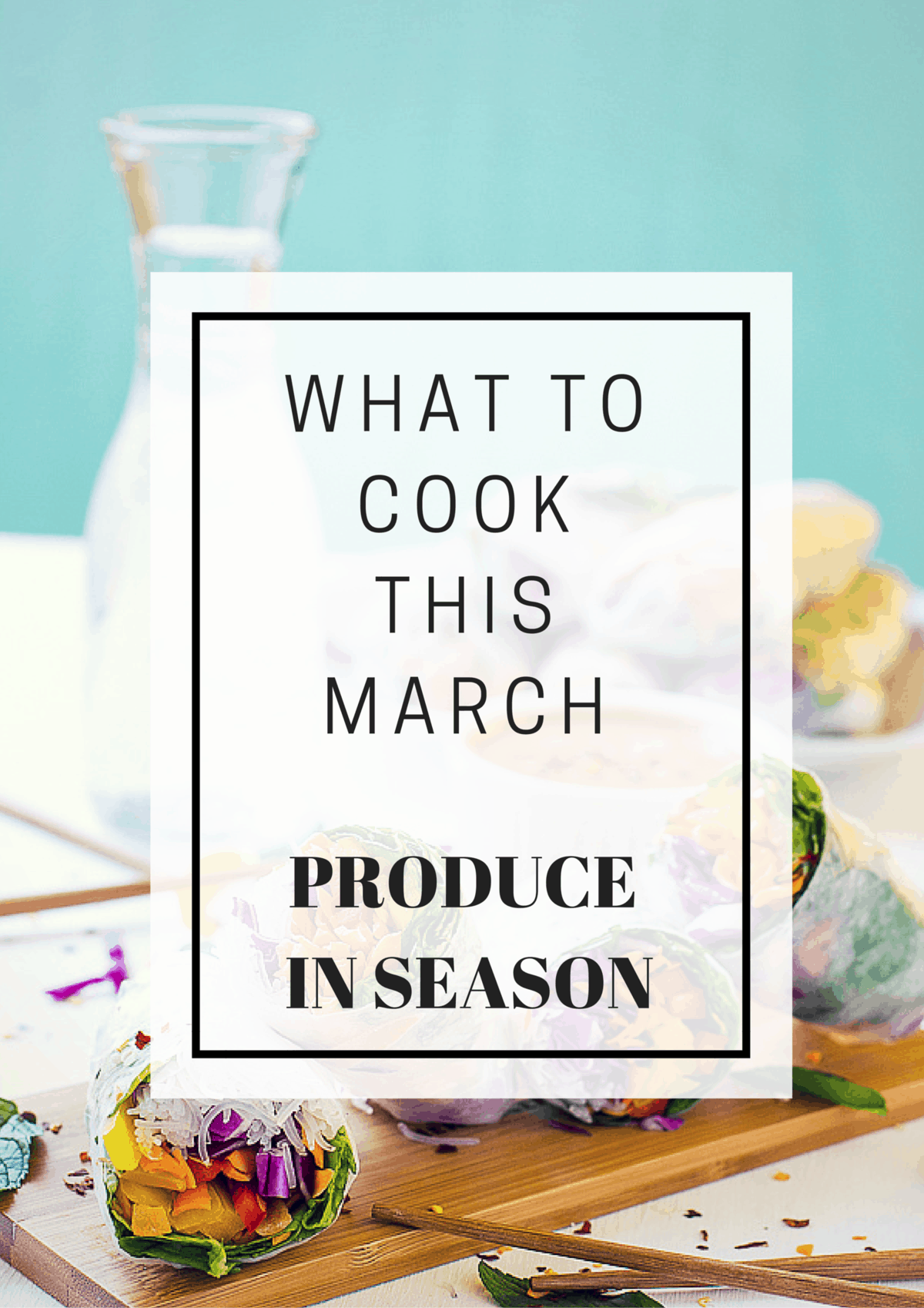 I still feel as though the year has just started, and yet it's already March. I took a good look at my blog and I realised that I should definitely be focusing so much more on different aspects of whole foods, vegetarianism and delicious foods other than just with new recipes!
Almost every single month, I've found that I will do a google search for, for example, "what produce is in season in March" to ensure that I am posting mainly recipes that incorporate actual in season ingredients and produce. I've decided to now share with you what you can make this month that's in season. This isn't a list of everything that's in season (that would make for a 10 page long post) but my favourites to make this March.
Beets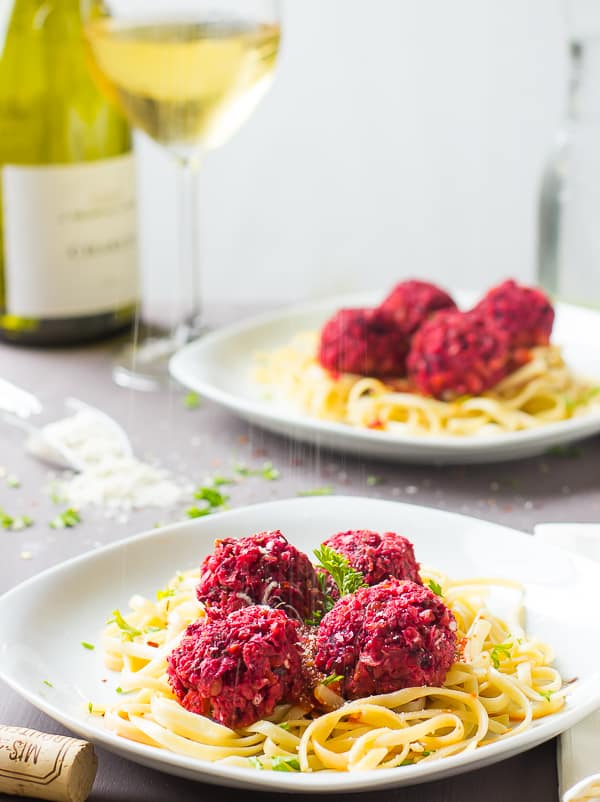 Pictured: Chickpea and Beet Vegetarian Meatballs
I have been buying beets by the truck load, and currently have quite a lot in my fridge begging to be used. They're versatility from crunchy to smooth, velvet-y and sweet once roasted make them such a great root vegetable. That colour is also divine!
Broccoli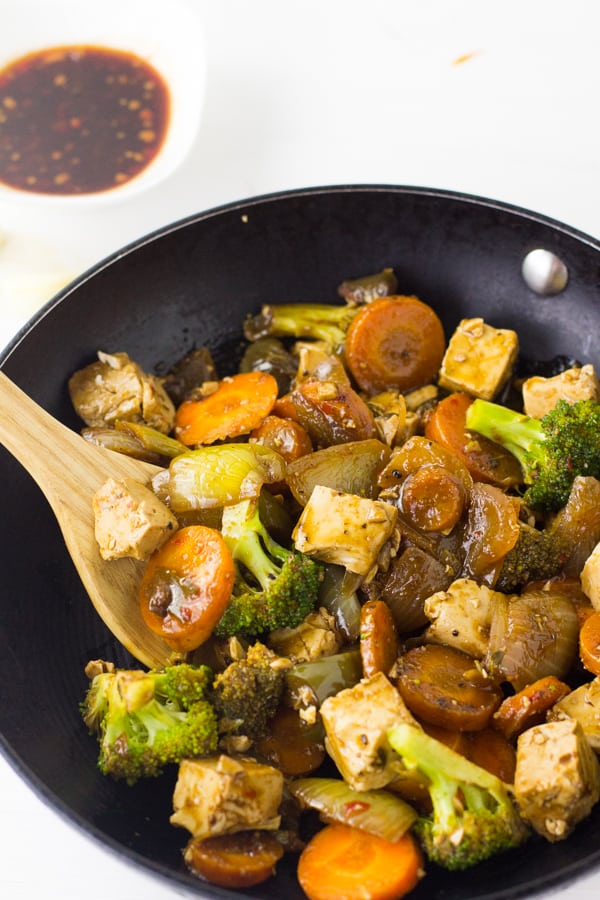 Pictured: Asian Tofu Stir Fry with Honey Sriracha Sauce
I love that you can have broccoli roasted, raw, steamed, or stir-fried and it will still taste great. It's especially high in Vitamin C.
Brussels Sprouts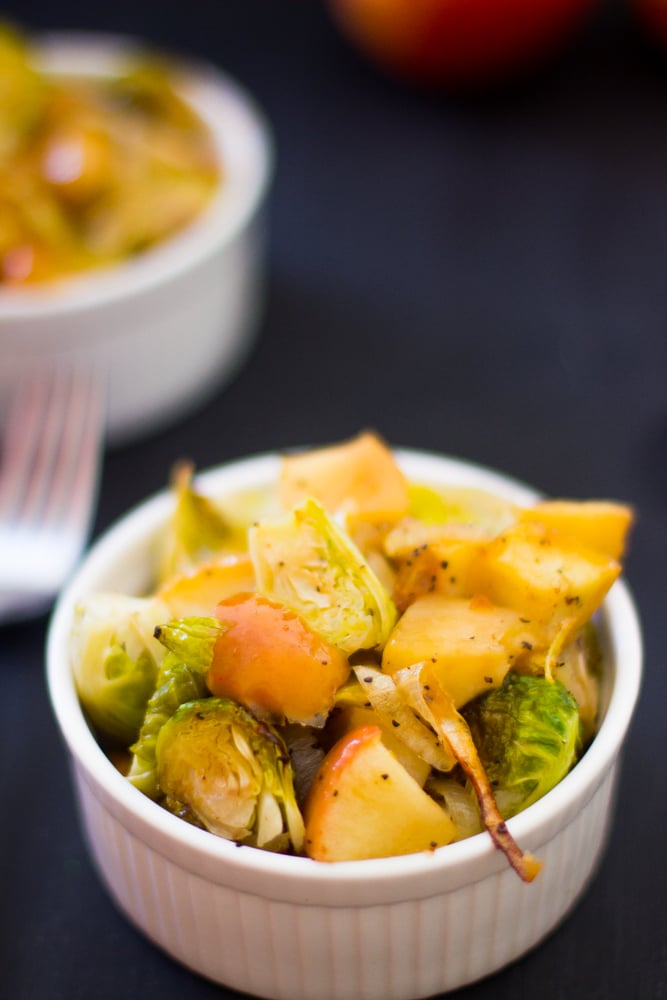 Pictured: Maple Roasted Brussels Sprouts
I need to make more Brussels Sprouts recipes, because one bite and I was instantly hooked! Next up I'm thinking a Chopped Brussels Sprouts salad.
Cabbage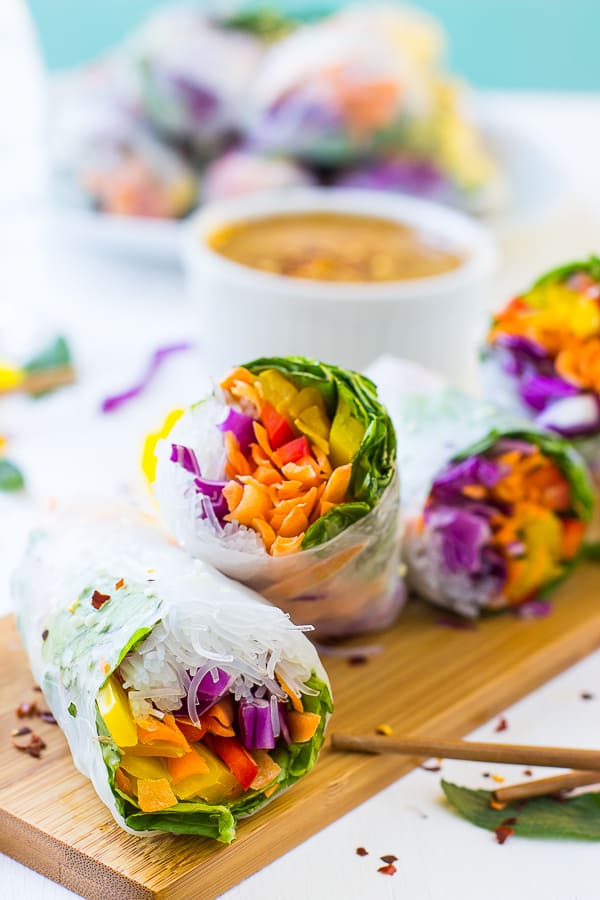 Pictured: Fresh Spring Rolls with Peanut Ginger Sauce
I love how bright and beautiful cabbage is. I've used it raw for a crunch factor, and I've also sautéed it down in coconut milk.
Cauliflower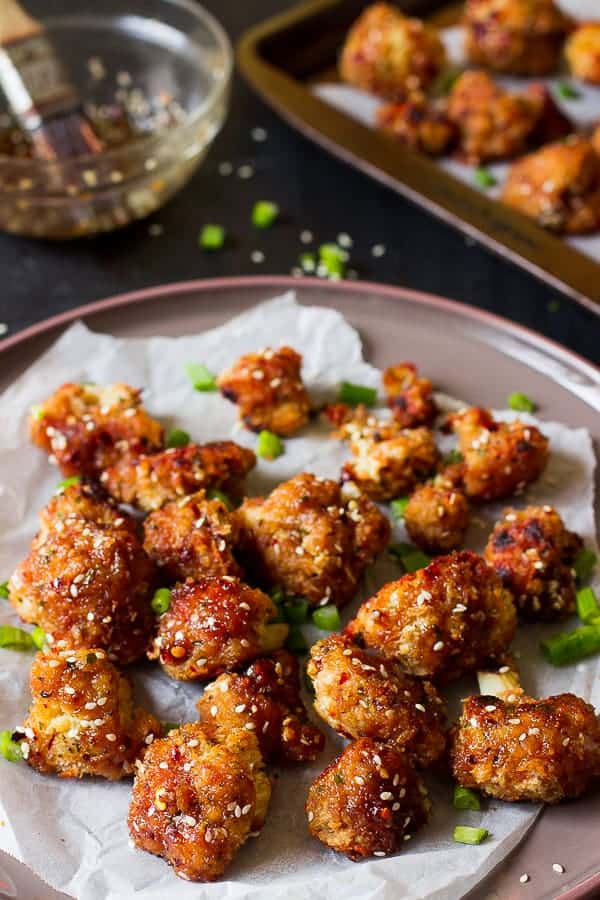 Pictured: Sticky Sesame Cauliflower Wings
Out of all the ingredients listed here, cauliflower is definitely my favourite. If you're following me on Snapchat (jessinkitchen) you'll see that I'm using it once again because I can't get enough! This is one of those recipes to try if you're new to a vegetarian lifestyle or want to eat healthier without losing any of the taste.
Citrus (Oranges, Lemons, Limes and more)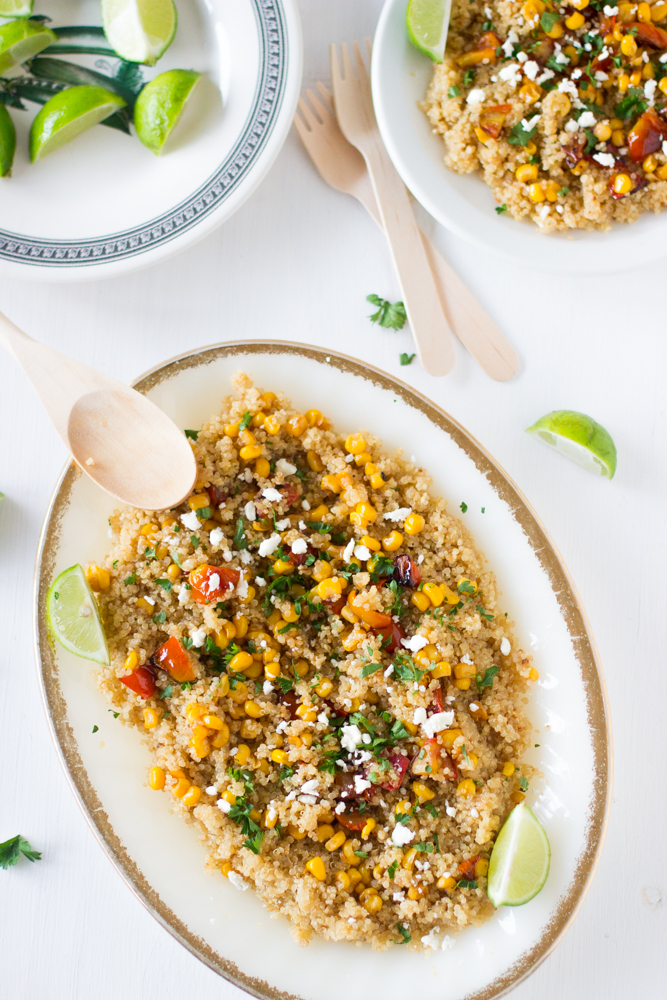 Pictured: Quinoa and Corn Salad with Honey-Lime Dressing
I'm a big citrus fan. We constantly stock up on limes, lemons and oranges because they work well with everything. I've included recipes where they are the main feature ingredient in the dish or the sauce/dressing.
Greens (Herbs, Spinach, Kale, and more)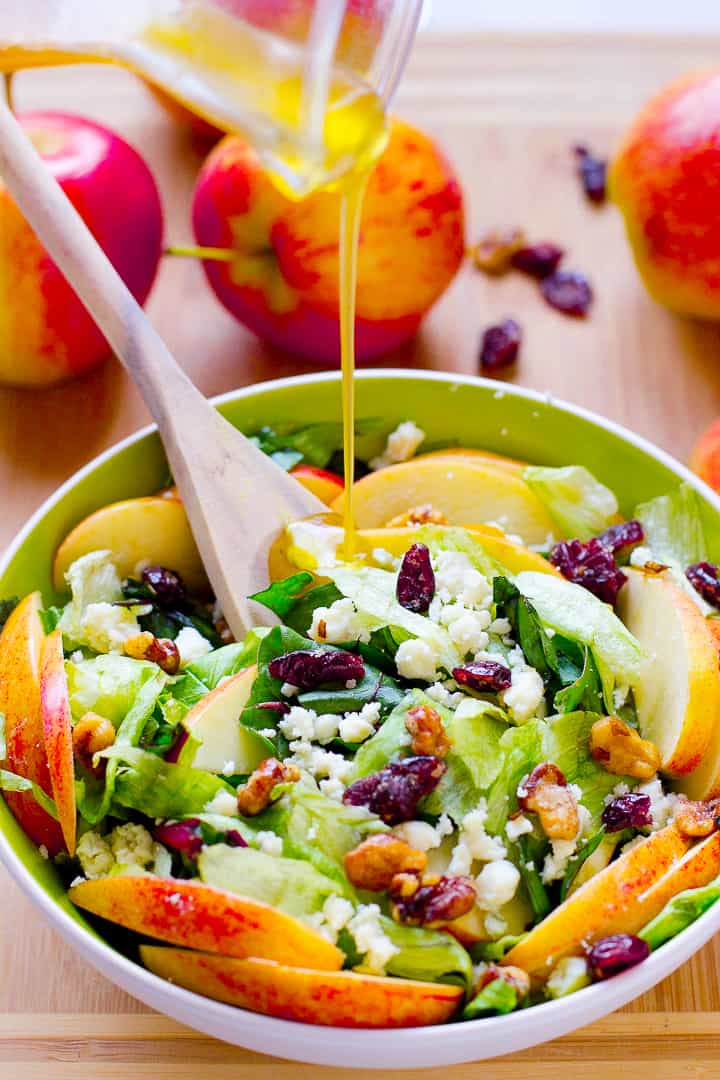 Pictured: Apple Candied Walnuts and Blue Cheese Salad with Honey Apple Dressing
Greens start to show up everywhere this time of the year. I try to keep a bag of fresh greens in my fridge at all time for spur of the moment salads, pestos, and anything else. I always use fresh herbs and you will absolutely taste the difference from dried herbs. I'm thinking of growing my own herb garden next.
Mushrooms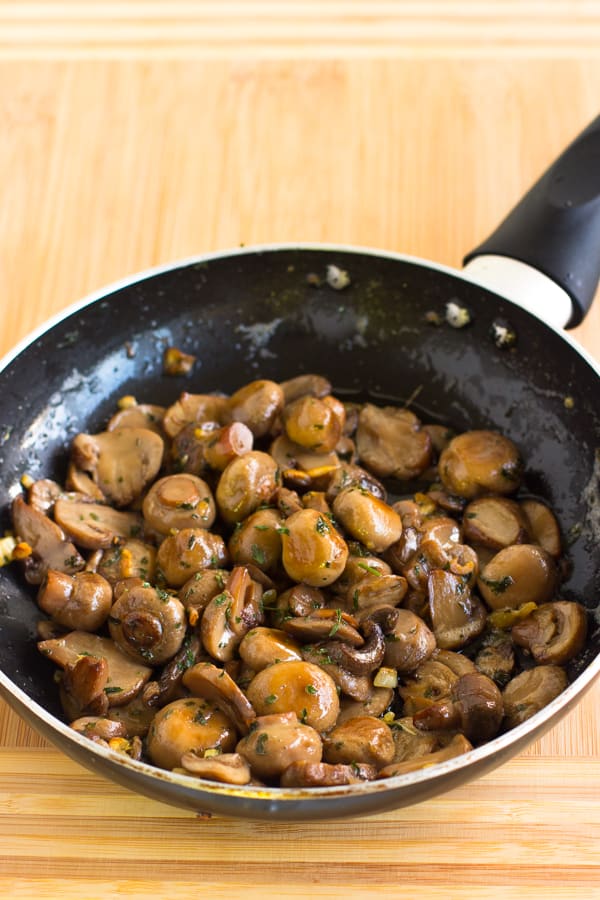 Pictured: 15 Minute Garlic Sautéed Mushrooms (V+GF)
Mushrooms are the kind of ingredients that everyone should try. They become soft, delectable and take on so much different notes of savoury flavours that I try to use them in everything. I have made these 15 Minute Garlic Sautéed Mushrooms at least 10 times, and it can work great as a side, or even then thrown into a vegetable lasagna.
Sweet Potatoes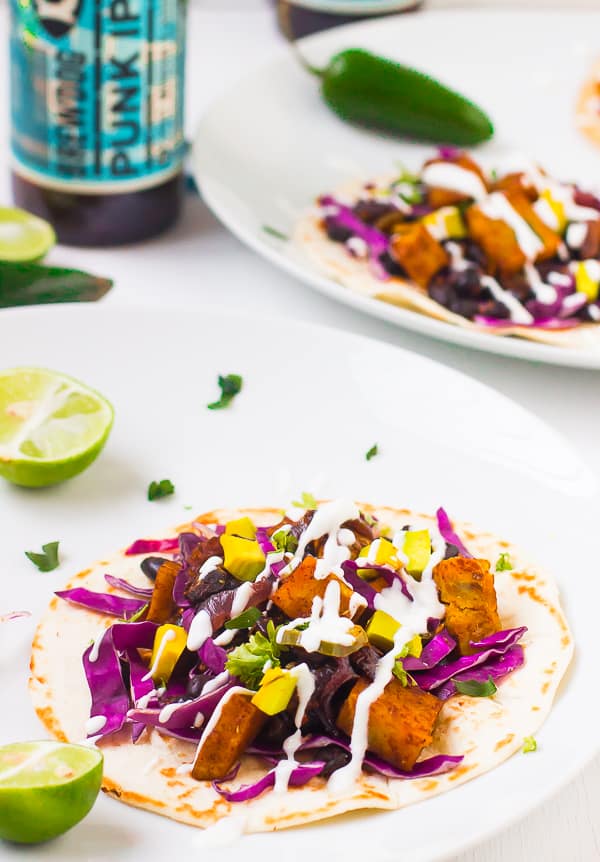 Pictured: Sweet Potato and Black Bean Tacos
Last but definitely not least, the sweet potato. This is also known as the ingredient that can transform itself from sweet to savoury whenever needed. Crunchy, roasted, sweet, spicy, soft or baked, sweet potatoes are a must for this month.
If you try any of these recipes, please let me know in the comment section below, or tag me on instagram with the hashtag #jessicainthekitchen. What do you plan to make this month?
P.S. I've completely redone my Pinterest boards to be ingredient specific so you can find more great seasonal March produce. Head over to check it out!