30 Fridge and Pantry Staples to Always Have for a Healthy Start to the New Year

Something that constantly helps me with anything I am doing is having a list. Need to tackle this insane process of unpacking? Make a list. Want to tackle a goal? Make a list. Want to actually restock my pantry with healthy foods? Make a grocery list! Today I wanted to share with you a lovely list that you can keep on hand to properly stock up at the supermarket. Today's post is also written by Chloe!
In case you're wondering, yes – it's still the "new year". Sometimes I get drafted into thinking "January 1!" but the less limits we place on ourselves to have everything for the next 12 months sorted out in a few days on January, the better. I love the idea of this list because you can easily customise it, and well, because we've all been in that grocery store aisle. With over hundreds of options in front of us! These are just some items that we recommend, along with any JITK recipes that are made with them! I hope it helps, friends!
Love,
Jessica
___________________________________
Hi everyone, Chloe here, Jessica's new contributor! I write about life, food and wellness over on my blog, The Basics, but am beyond excited to contribute to Jessica in the Kitchen!
Often times, the new year can get a bad rap for being boring and bland when it comes to food, because everyone is trying to "diet." I say no thanks to that perspective and instead use it as a time to experiment and find new favorites. If you're looking to do the same, I've put together a must-have grocery list of sorts catered to being vegan and gluten-free. I'd say with any combination of these items in your fridge and pantry your year will be off to an amazing start!
Grains + Extras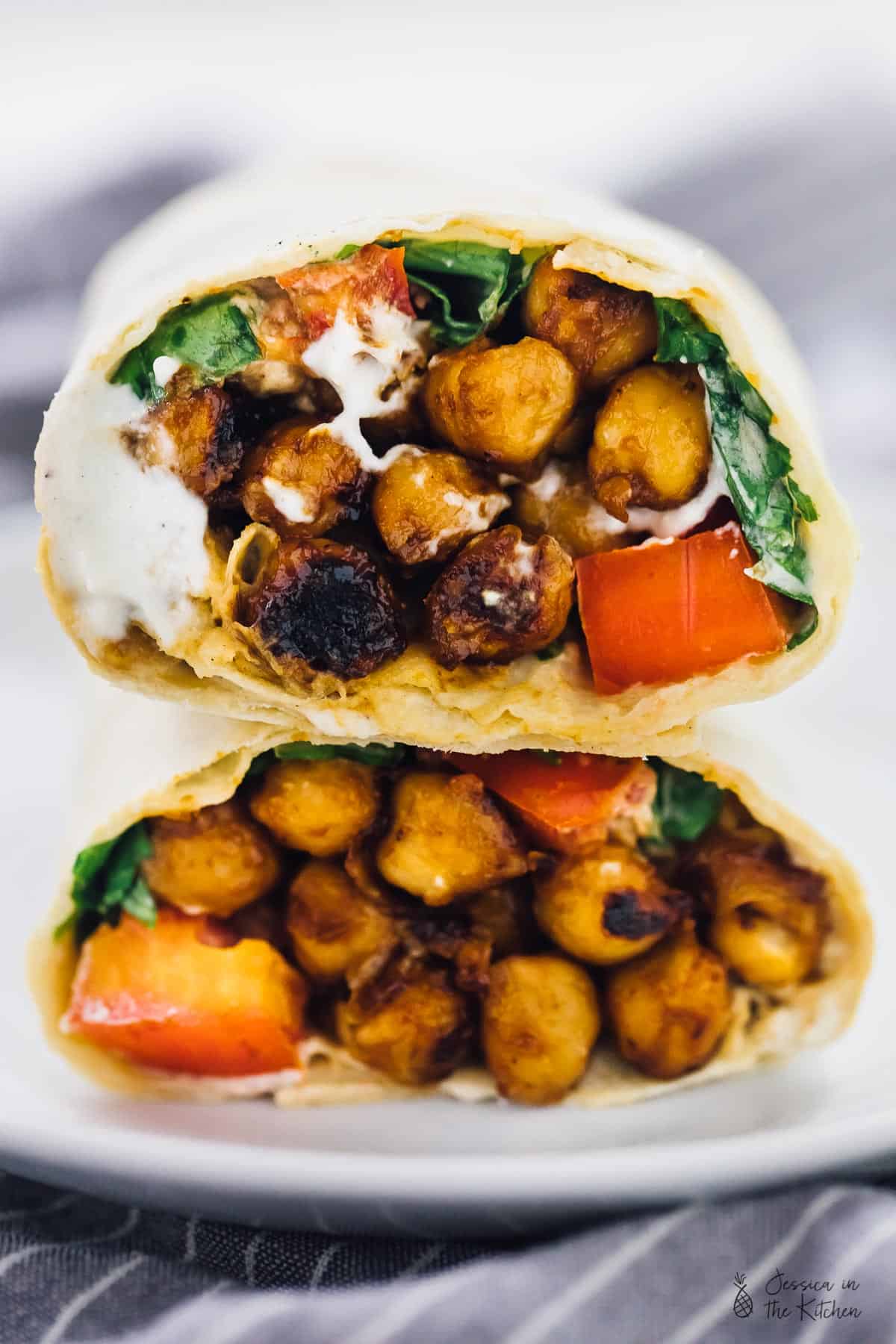 These are the items that will help form the foundation of your meals. Between beans, quinoa, tortillas, oats and pasta, you can go in almost any direction. Put together bowls for the week, whip up tacos or go for some vegan garlic alfredo!
Nuts + Seeds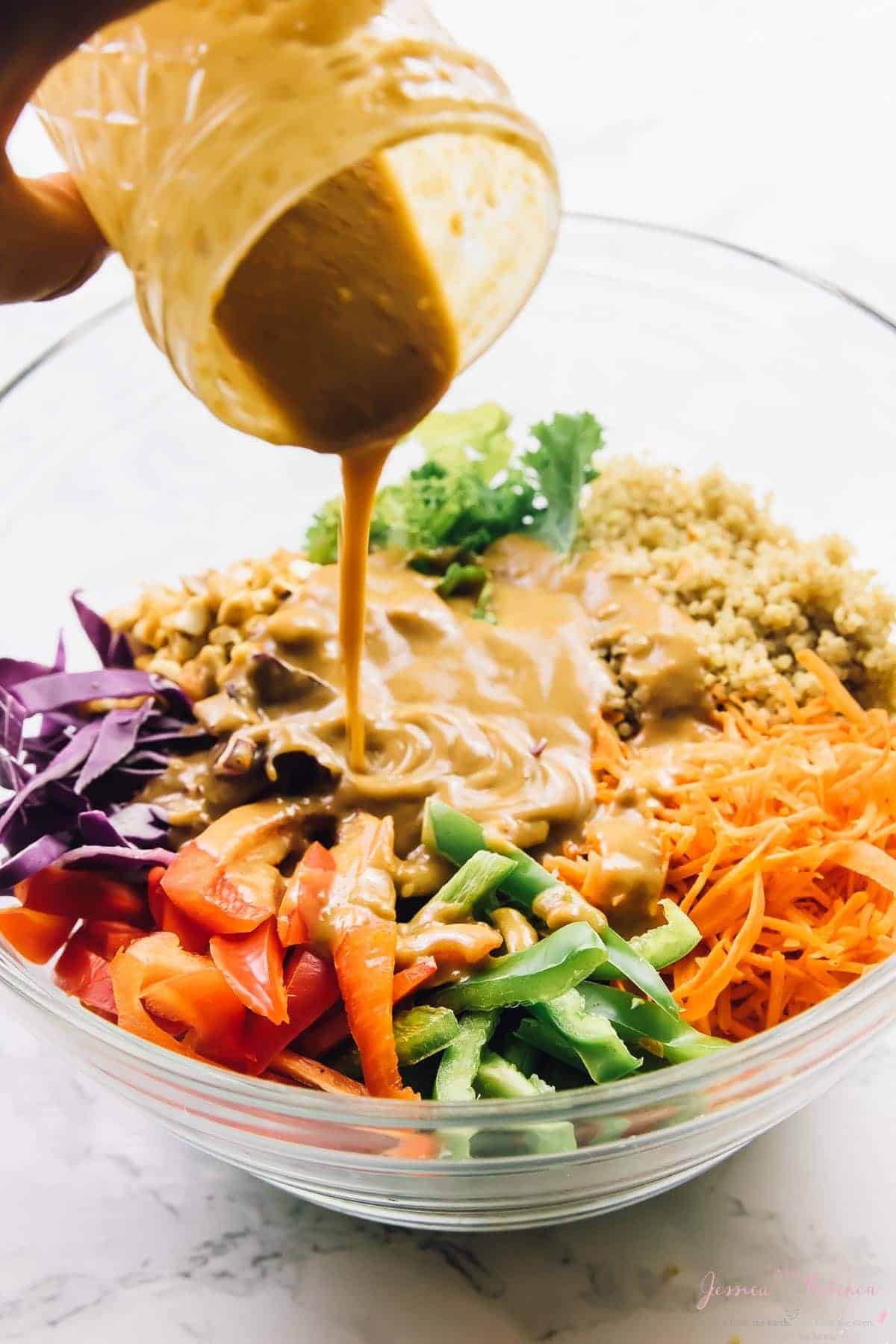 When eating a vegan diet, nuts and seeds play a crucial role in helping you get all the nutrients needed to stay healthy. These options provide tons of healthy fats, omegas and B vitamins. Plus chia and flax are amazing egg substitutes when baking and cashews make the most delicious creamy sauces and dresses. Walnuts and hemp seeds go perfectly tossed on salads or any other dish of your choosing.
Veggies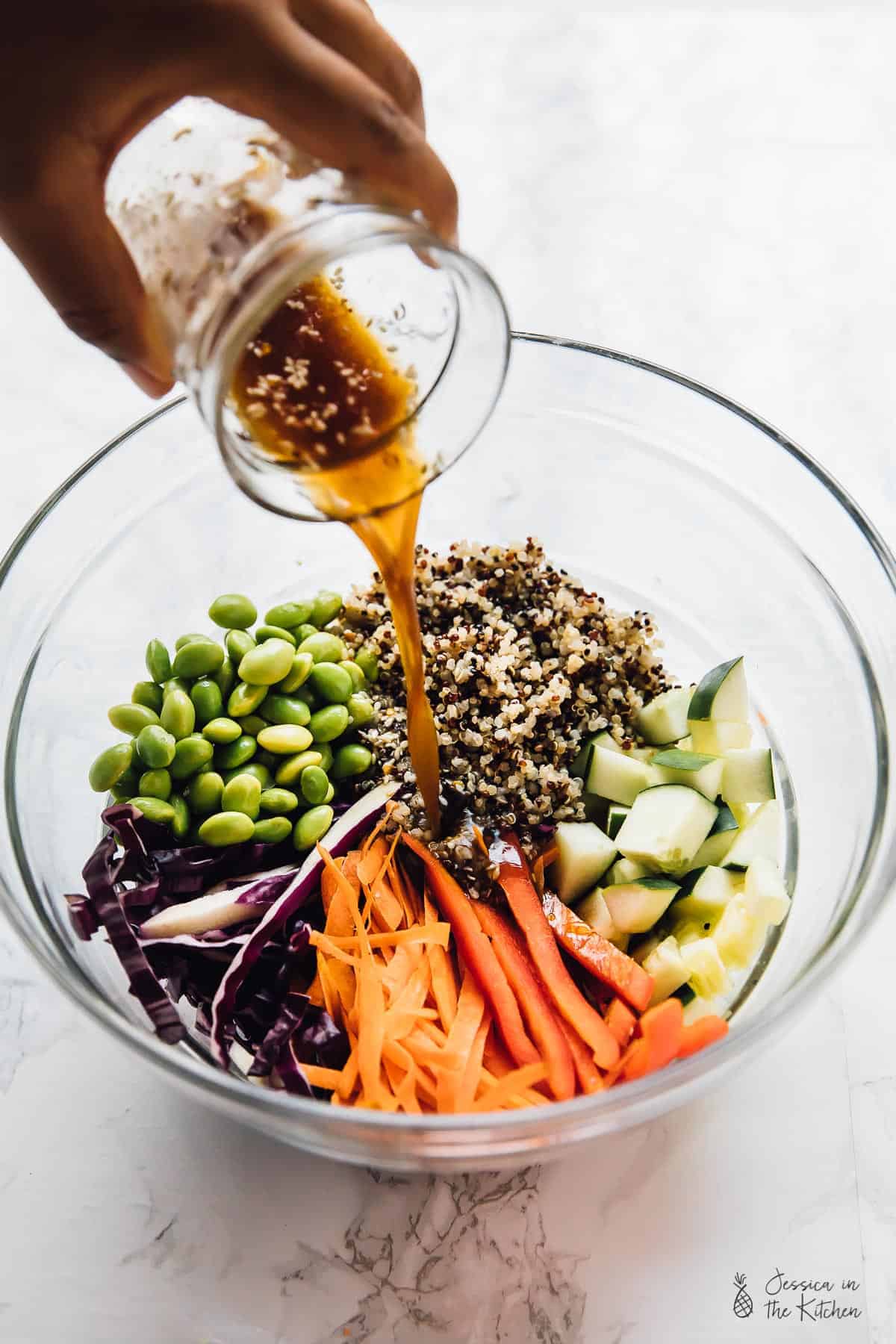 Fruits

Fruits and vegetables are at the core of a plant-based diet. You can use both fruit and veggies to snack on throughout the day or throw into smoothies. Or, if you have a juicer, make your own little tonic using a unique combination of each. To help me get in all my veggies throughout the day, I like to make a big pot of soup. It's warm, filling and so nutritious! Go here for some maaaajor soup inspo!
Time to head to the grocery store! What are your pantry and fridge staples?