Jessica in the Kitchen 2017 Gift Guides
It's here – Jessica in the Kitchen 2017 Gift Guides! You can get something for everyone on your list, including gifts that give back!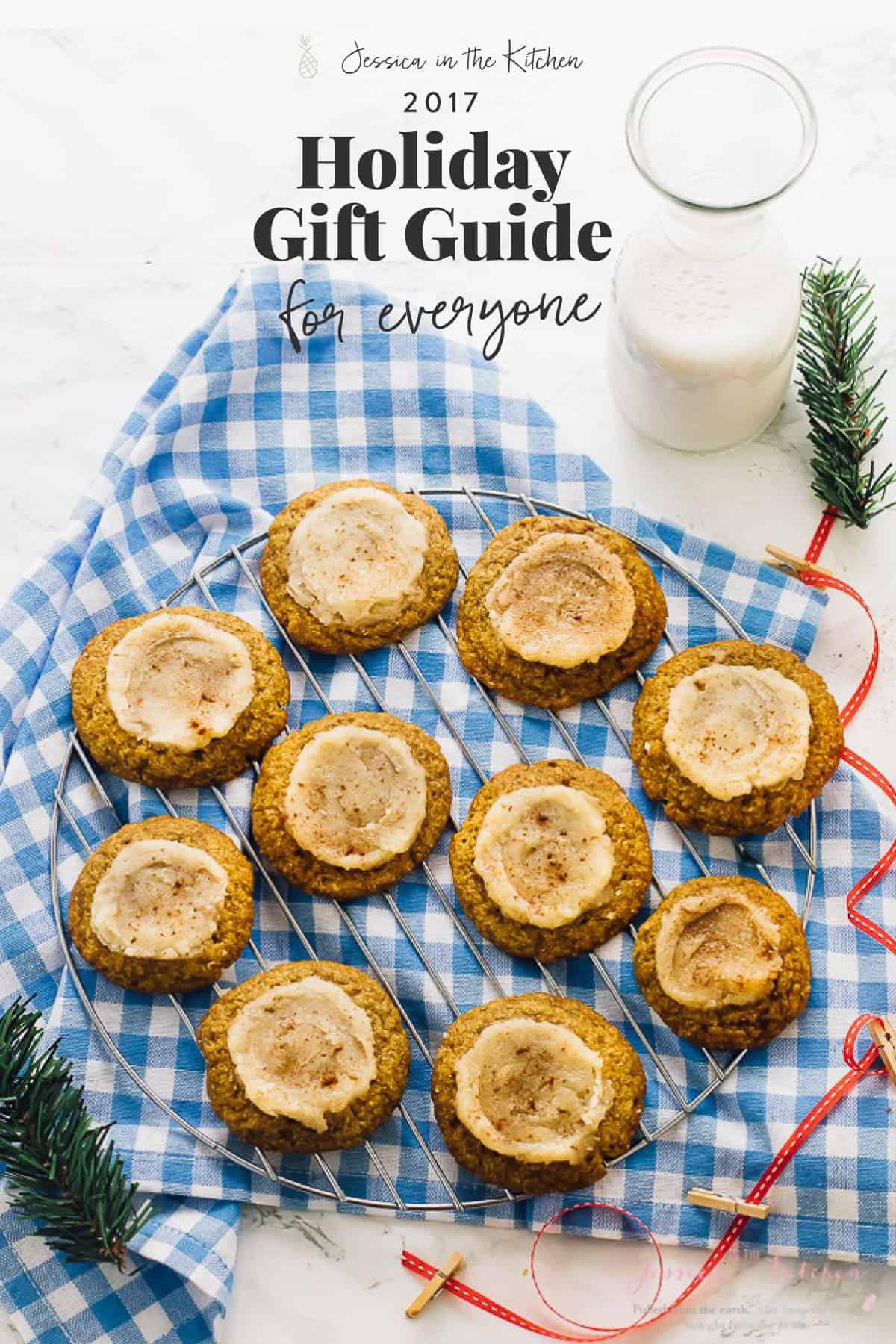 Welcome to the Jessica in the Kitchen 2017 Gift Guides! If you're like me, you are DEFINITELY aiming to get some of those Black Friday deals in!! I've split the categories into a few that will more than likely cover everyone you're shopping for. Also, I own a ton of these so I can testify to how amazing they are, and how much your gift receiver will love them. P.S. – TOTALLY acceptable if your gift receiver is YOU, btw. Like, you totally deserve a gift.
I once wrapped a belgian waffle maker, addressed from me to me, put it under the tree, and happily unwrapped it then hugged myself for the awesome gift. Self-care at its best, friends.
Dig in! Dive in! ENJOY!! Yes, I timed these so that they would come out right before Black Friday so that you can benefit from all the amazing sales going on right now. Speaking of which – check back tomorrow (on Thanksgiving) – my ebook It's That Easy will be on SALE!! I'll give you all the details tomorrow! I hope these gift guides serve you well! They're so fun to go through!
Happy shopping and Happy Thanksgiving when it comes!!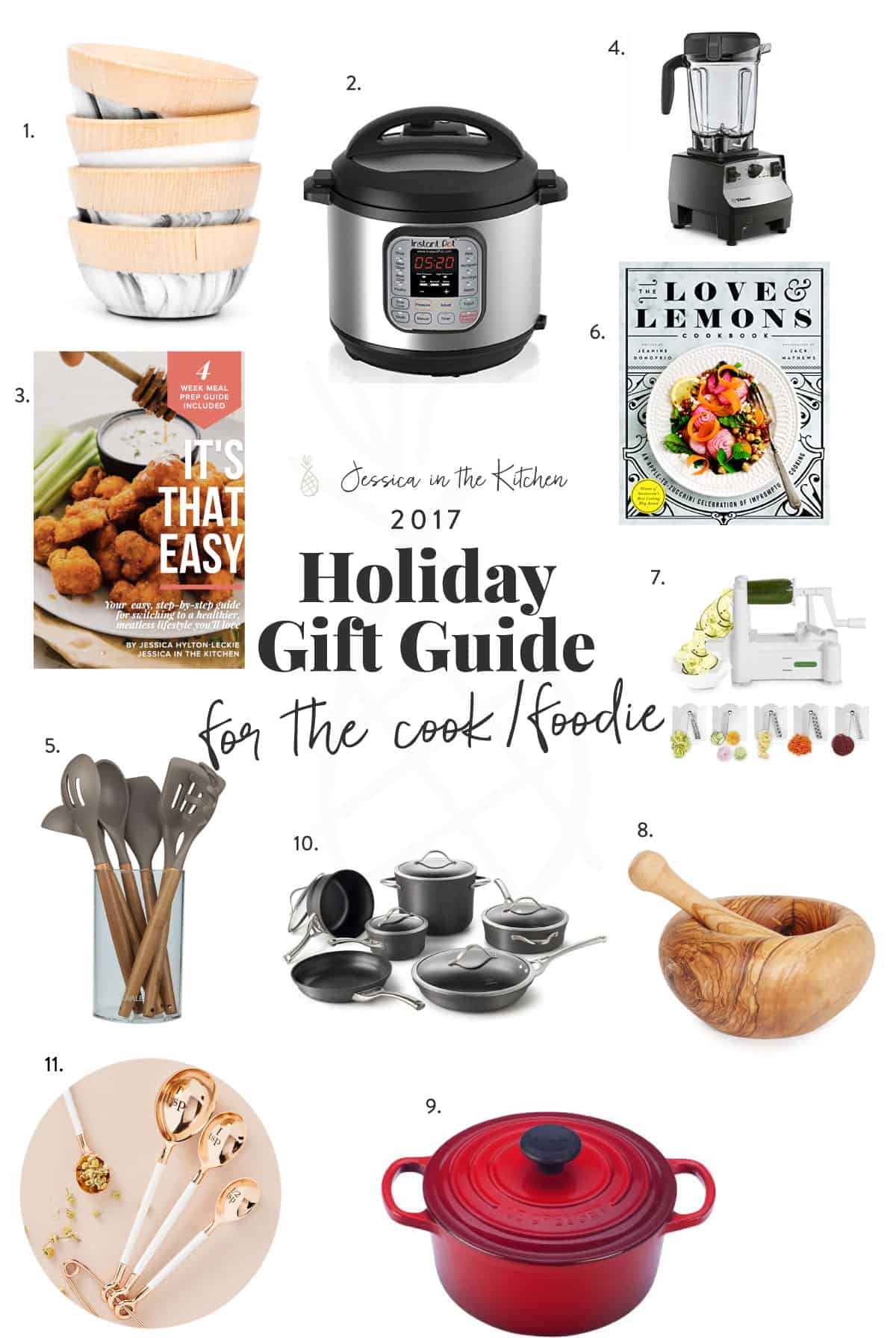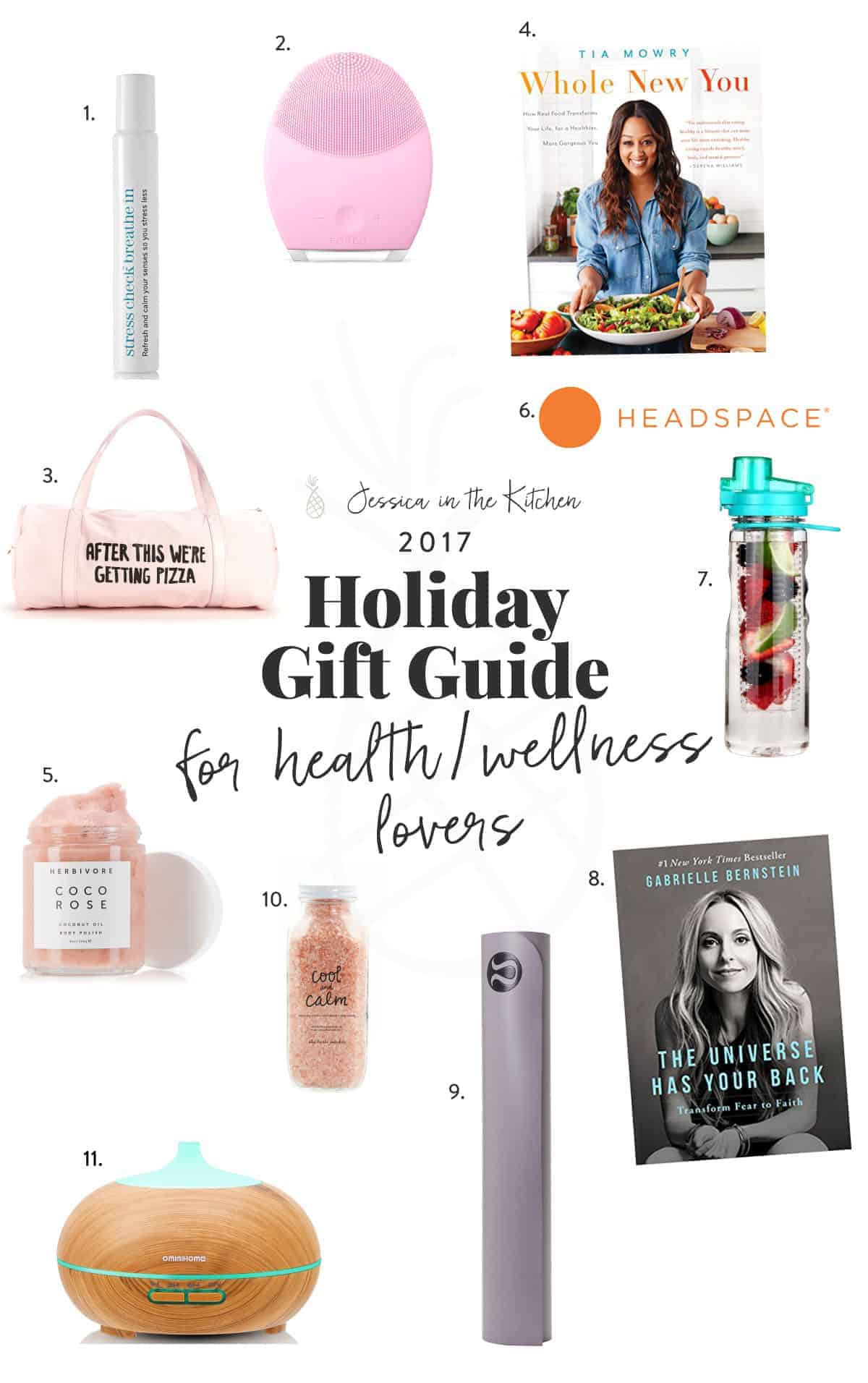 This Works | Stress Check Breathe In – perfect for calming you down, and checking in.
Luna 2 Facial Cleansing Brush & Anti-Aging Device – This brush gets in deep, and really purifies.
Getting Pizza Gym Bag – uh, YES. This is cute and also very true.
Whole New You: How Real Food Transforms Your Life, for a Healthier, More Gorgeous You by Tia Mowry – I absolutely love this cookbook!! It's filled with delicious recipes that are so healthy and good for you.
Coco Rose Coconut Oil Body Polish – My FAVE body polish. I've replaced it so many times <3.
A subscription to Headspace – this is my fave meditation app. Helps with calm, peace and happiness.
Fruit Infuser Water Bottle – chic, cute and will change the way you see hydration!!
The Universe Has Your Back by Gabrielle Bernstein – currently reading & this book is changing my life!
The Reversible Mat 5MM – My favourite yoga mat. Durable, travel friendly and gorgeous.
Peppermint Soaking Salt – we all deserve a salt soak this holiday season. Smells amazing.
Ominihome Essential Oil Diffuser – yes, this will be a gorgeous and soothing gift for sure!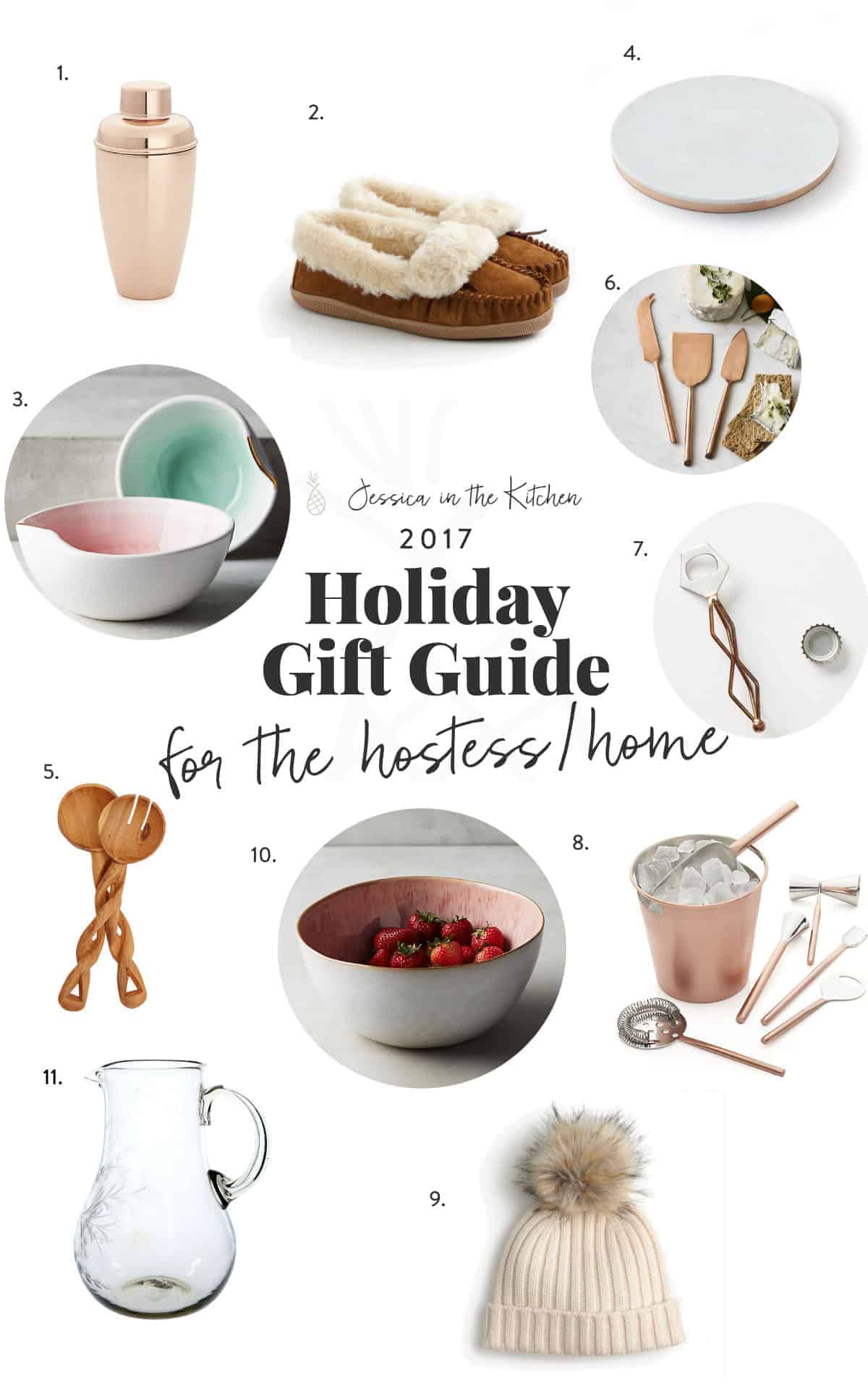 Stainless Steel Cocktail Shaker with Copper Finish – we have this and it's stunning. Goes with everything, too.
Women's Lodge Mocassins – Comfy, faux fur, and will go with everything this holiday season.
Mimira Nesting Nut Bowls – have these, LOVE them. Can you see ALL nut mixes going into this?!
Marble & Copper Round Board – Seriously, a round cheese board is an ingenious idea.
Twisted Wood Salad Servers – I LOVE these serves. The most beautiful handles, ever.
Copper Cheese Knives – everything should be copper. There, I said it.
Trapeze Bottle Opener – this is the world's coolest bottle opener. I mean, I know I would carry it everywhere.
Copper Bar Tool Set – again, copper magic. Also. this tool set works really well.
Ribbed Beanie with Faux-Fur Pom Pom – ridiculously cute!
Perasima Serving Bowl – this bowl has my heart!! LOVE that inner colour, too.
Clear Round Glass Pitcher – gorgeous, engraved, and super practical for all those holiday drinks.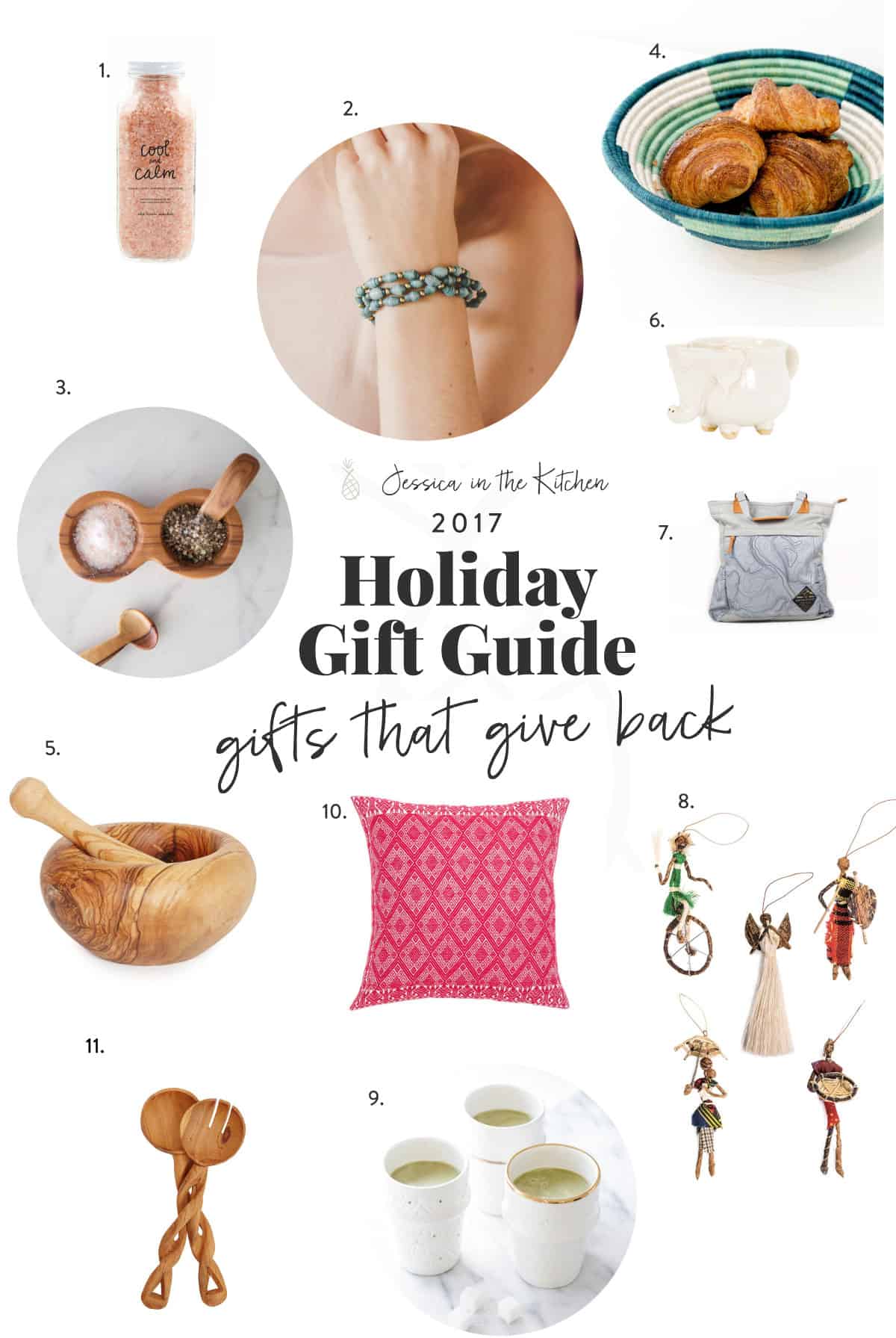 Okay, this category was really important to me. By purchasing one of these gifts, you are giving back directly, via fair trade, to the makers who created these products. In some cases, a purchase helps to send a girl to school, clear away trash from the ocean, and enable financial support for the amazing makers of these products. You may noticed that I mixed them into other categories to show how versatile they are!
Peppermint Soaking Salt – smells AMAZING!!
Sonia Bracelet – I got a bunch of these to give out. They're so pretty and go with everything.
Salt & Pepper Set – Excellent quality and so useful for cooking with families and for parties.
Large Paradise Bowl – These bowls can be used for anything, and are so durable and an eye-catching.
Olive Wood Mortar & Pestle – Again, love this mortar & pestle. Beautiful quality and so useful.
Elephant Mug – isn't this the cutest mug EVER?!
United by Blue Tote – great for unisex, and so portable!
Sisal Ornaments – These were sold out when I wanted them, so hurry for these! The most beautiful ornaments.
Moroccan Ceramic Cup – These were sold out too but are back in stock! A multitude of uses for these stunners.
Handwoven Chiapas Woven Pillow – I want this pillow in EVERY colour.
Twisted Wood Salad Servers – definitely my favourite salad servers. So, SO pretty.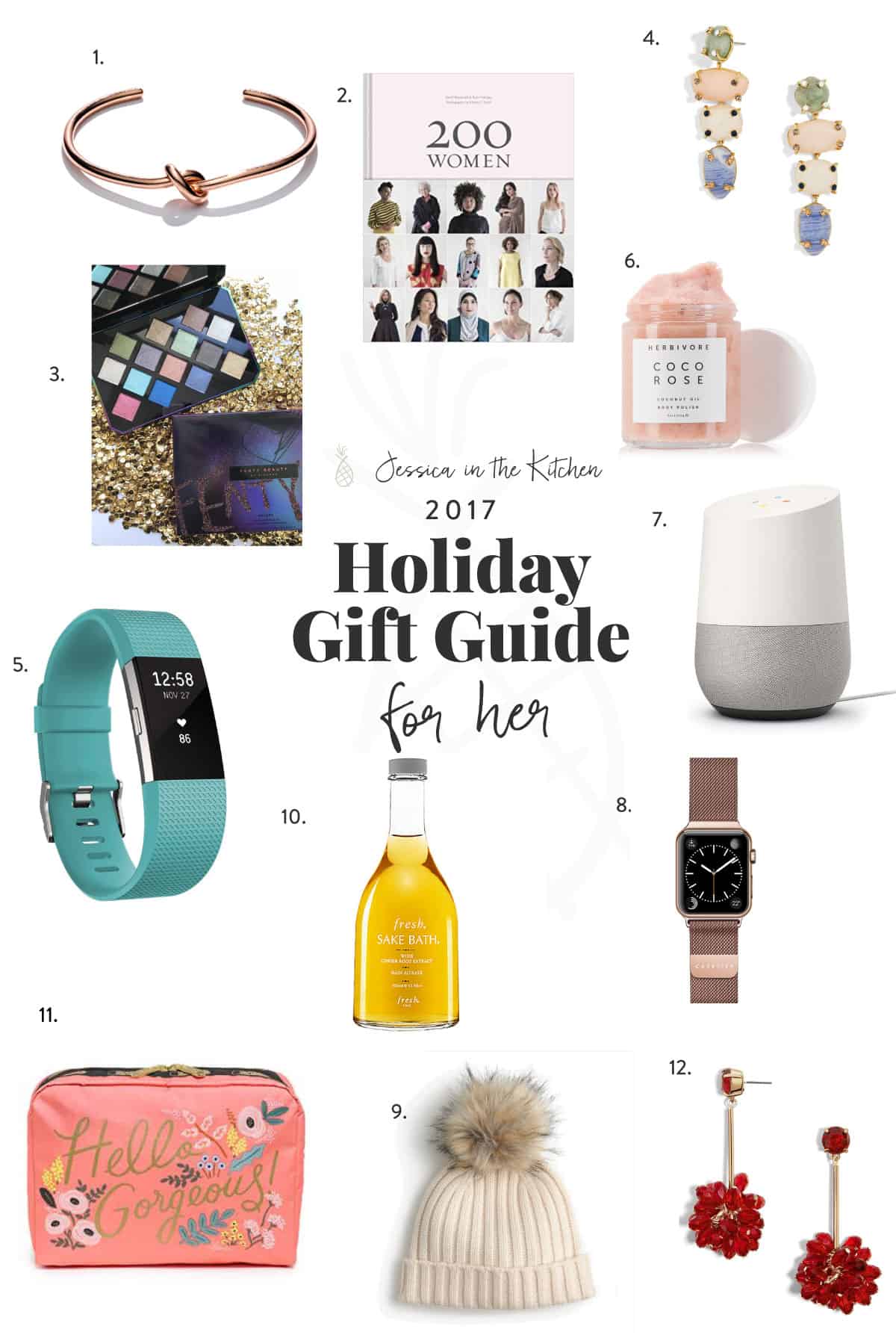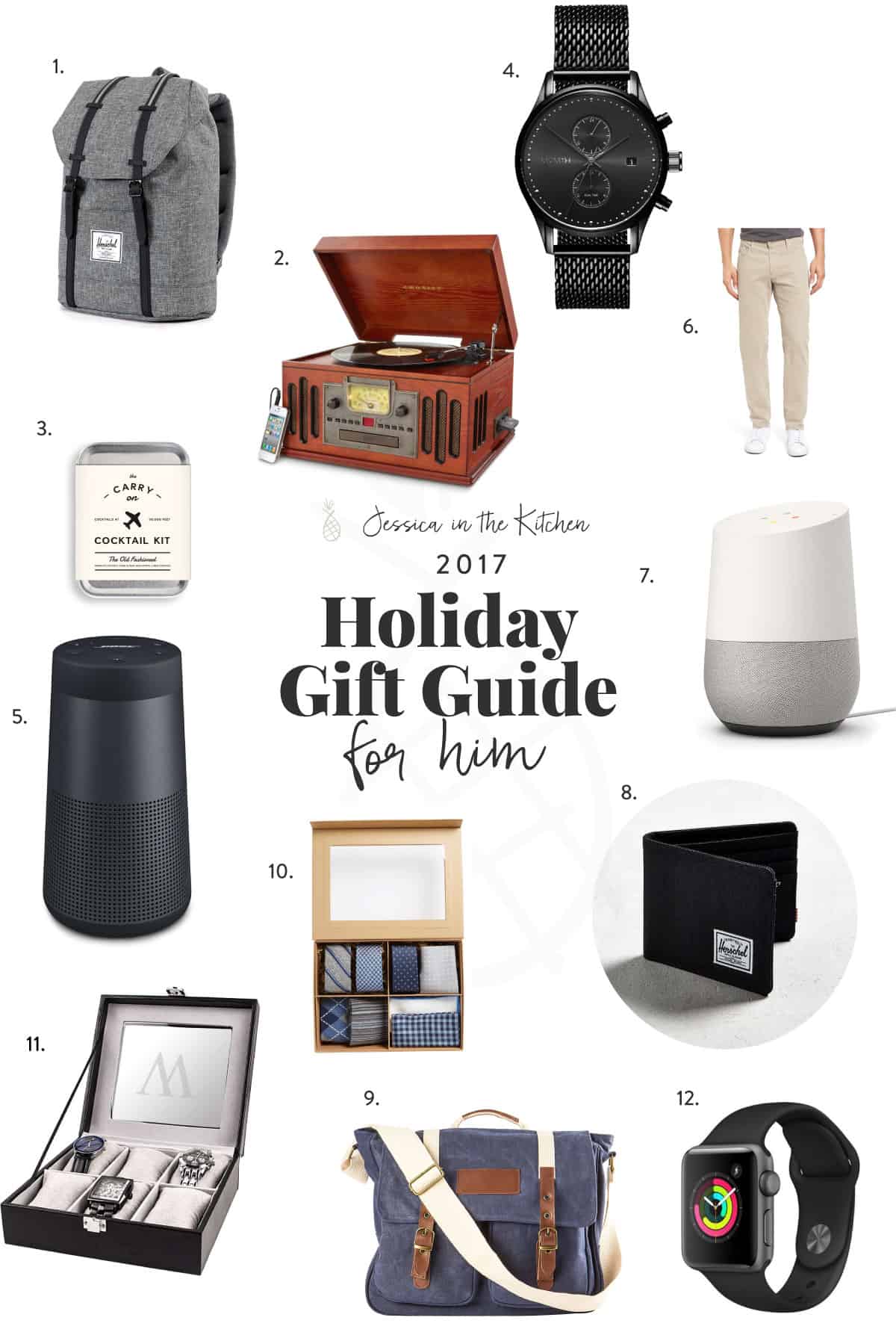 What's you're favourite item, and what do you plan to get?! Let me know in the comments below friends!
MY FAVOURITE BLACK FRIDAY & CYBER MONDAY SALES
Gap – 50% off! Oh my heart, I need to shop this sale. I love how cozy everything Gap is!
My ebook, It's That Easy – 30% off!! Starts tomorrow! USE the CODE FRIDAY30.
Shopbop – up to 75% off sale items!
Crate and Barrel – 15% off full priced items!
Kate Spade – 30% off your order! Kate Spade is my favourite brand, ever. Every thing from my desk is from them, and I love their stationery products and clothing.
J. Crew – 40% off your entire order! Half my closet is from J.Crew (The other half from Gap!). Totally in love with their entire store.