DIY Halloween Treats & Snacks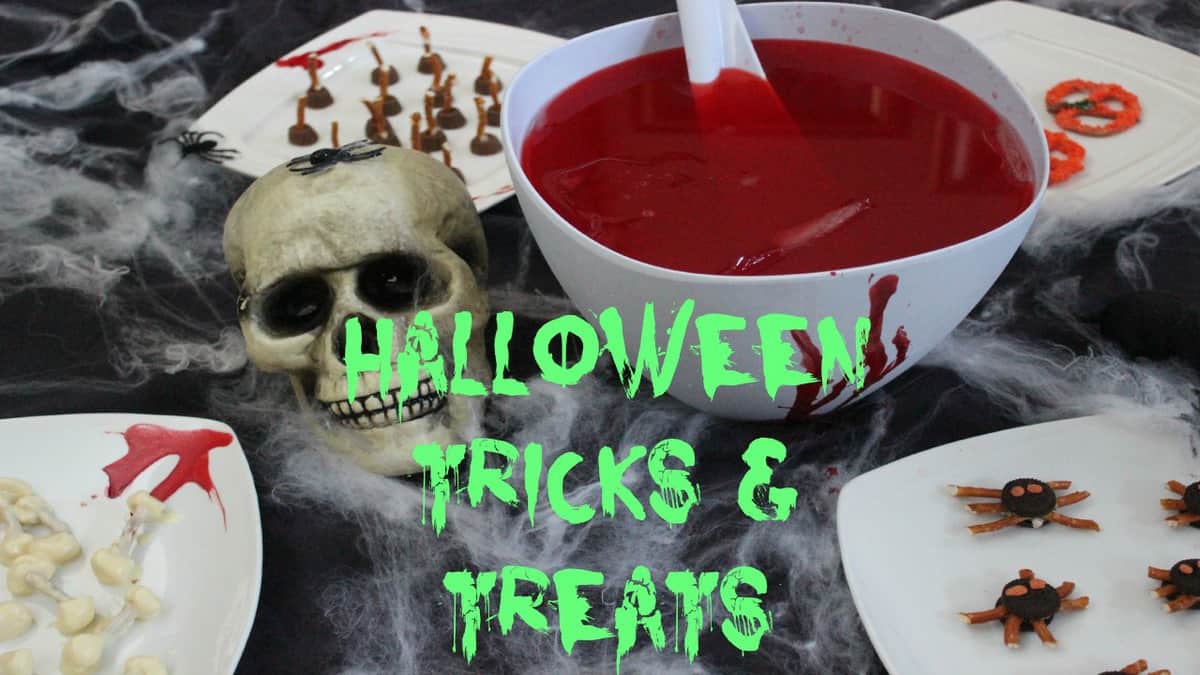 Bloody Hands Punch
Surgical Glove/Food Handler's Glove
Water/Juice
Fill the glove with water or juice and secure the end by tying or with an elastic rubber band. Place in the freezer and let it freeze. Cut off the band or untie and place it in your punch! You can also fill only the fingers alone if you want fingers. Scare your friends!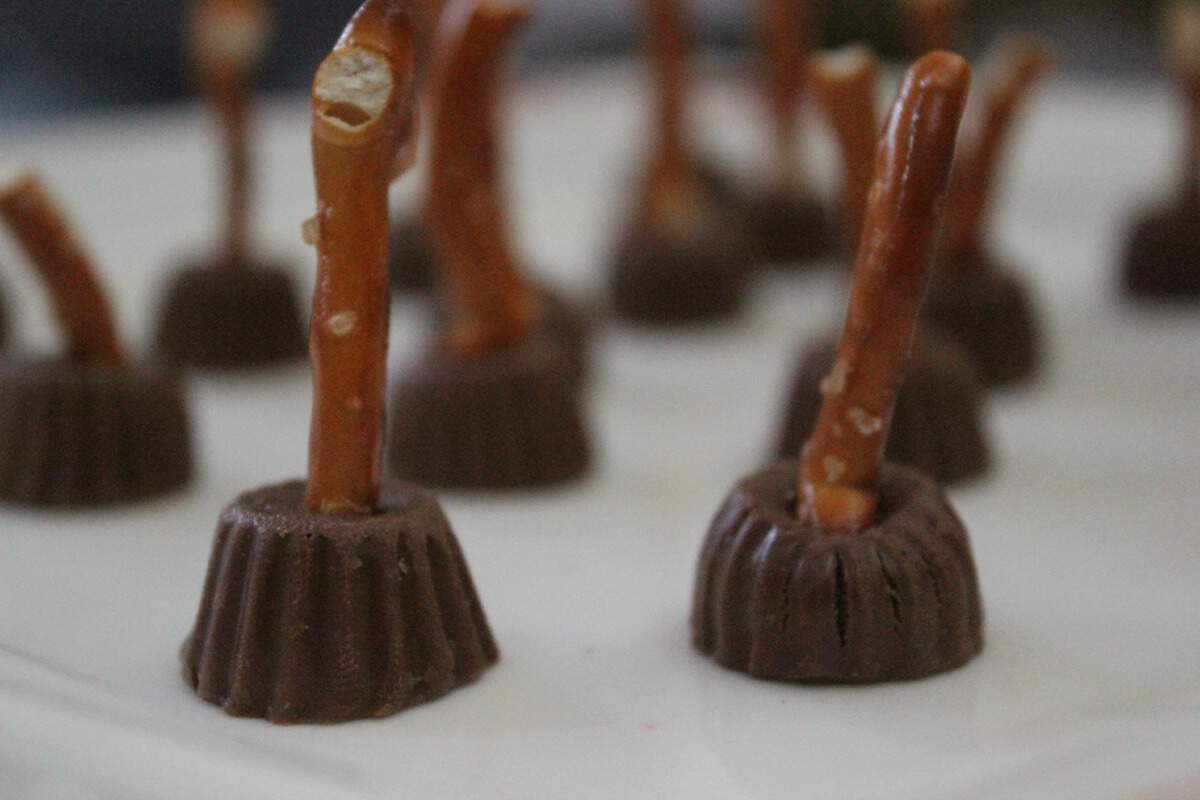 Witch Broomsticks 
Pretzel Sticks
Mini Reese's Pieces
Stick the pretzel sticks into the mini Reese's Pieces. Fly around!

Bag of Bones
Marshmallows
Pretzel Sticks
Melted White Chocolate
Place Marshmallows on the ends of the Pretzel Sticks and dip in the white chocolate. Let dry and enjoy! You're allowed to swallow these bones!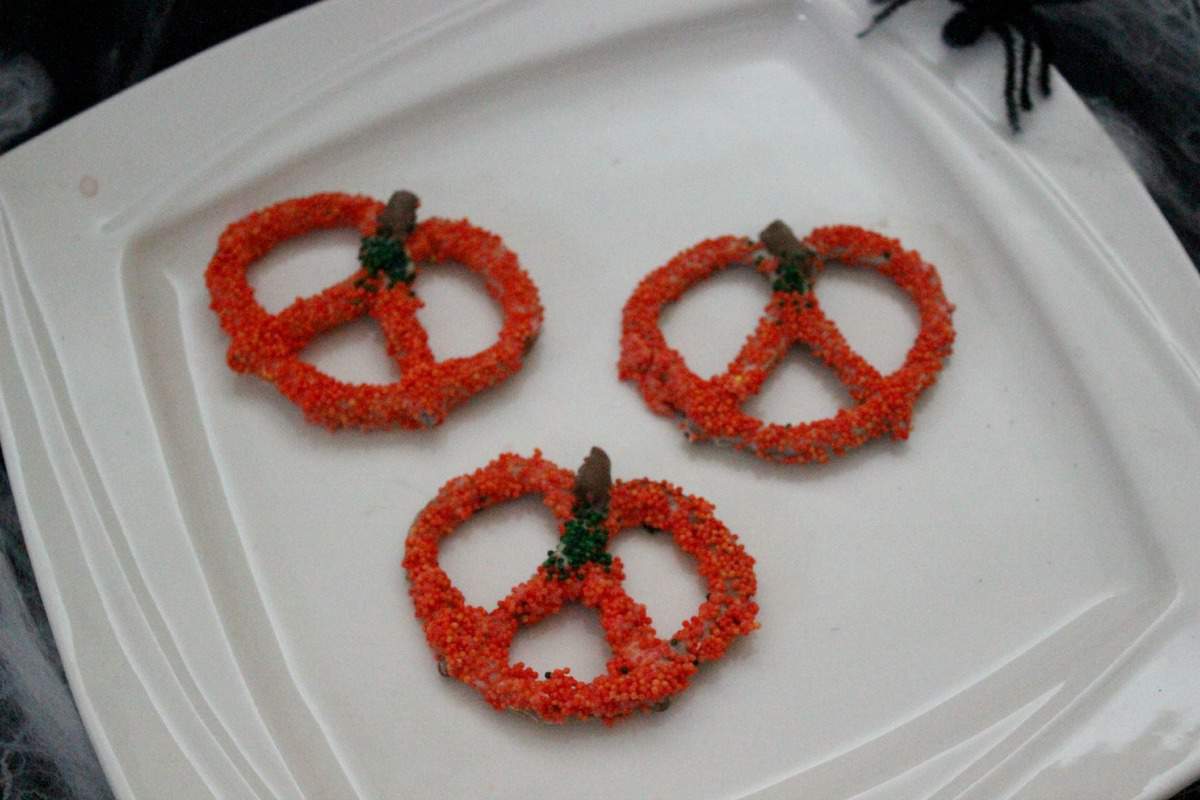 Pumpkin Pretzels
Whole Pretzels
Melted White Chocolate
Melted Milk Chocolate
Orange Sprinkles
Green Sprinkles
Broken Pretzel Pieces
Dip Whole Pretzel in White Chocolate. Place down and cover with orange sprinkles. Dip the broken piece into milk chocolate and place as a stem at the top. Dip a bit more white chocolate where you'd have the green leaf and cover with green sprinkles.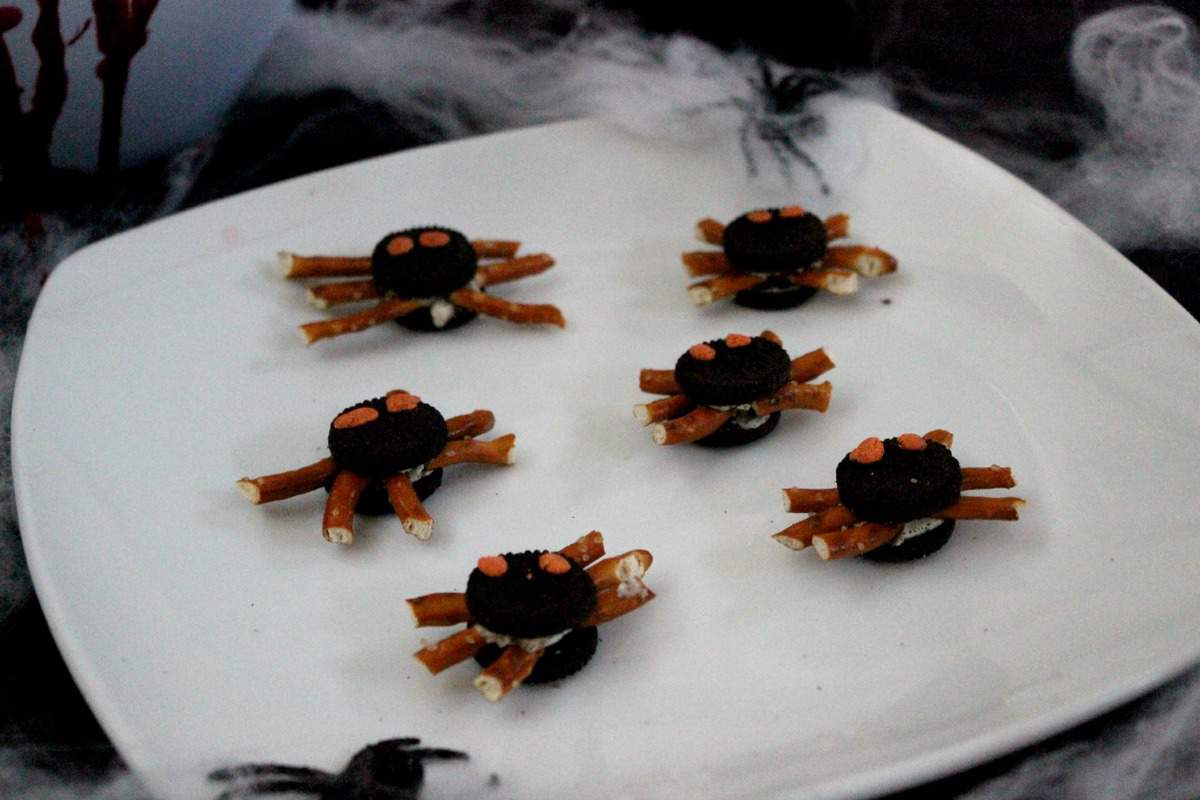 Oreo Spiders
Mini Oreos
Fondant or Frosting (Something Pliable)
Mini Pretzel Sticks
Place sticks into middle of Oreo like spider legs (three on each side). Place fondant or frosting as eyes.
Looking for delicious Halloween treats? Look no further!
Recipe on my blog later today!
Witch Costume: http://youtu.be/iDPKWZOswLU
❤ FOLLOW ME ❤
FB: http://facebook.com/jessikerbakes
Twitter: http://twitter.com/jessikerbakes
IG: http://instagram.com/jessiker101
BLOG: http://theblog.jessikerbakes.com
❤ CONTACT ME ❤
EMAIL: jessikerbakes@gmail.com