A Day in the Life of Jessica – A Full Time Food Blogger (What It's Actually Like)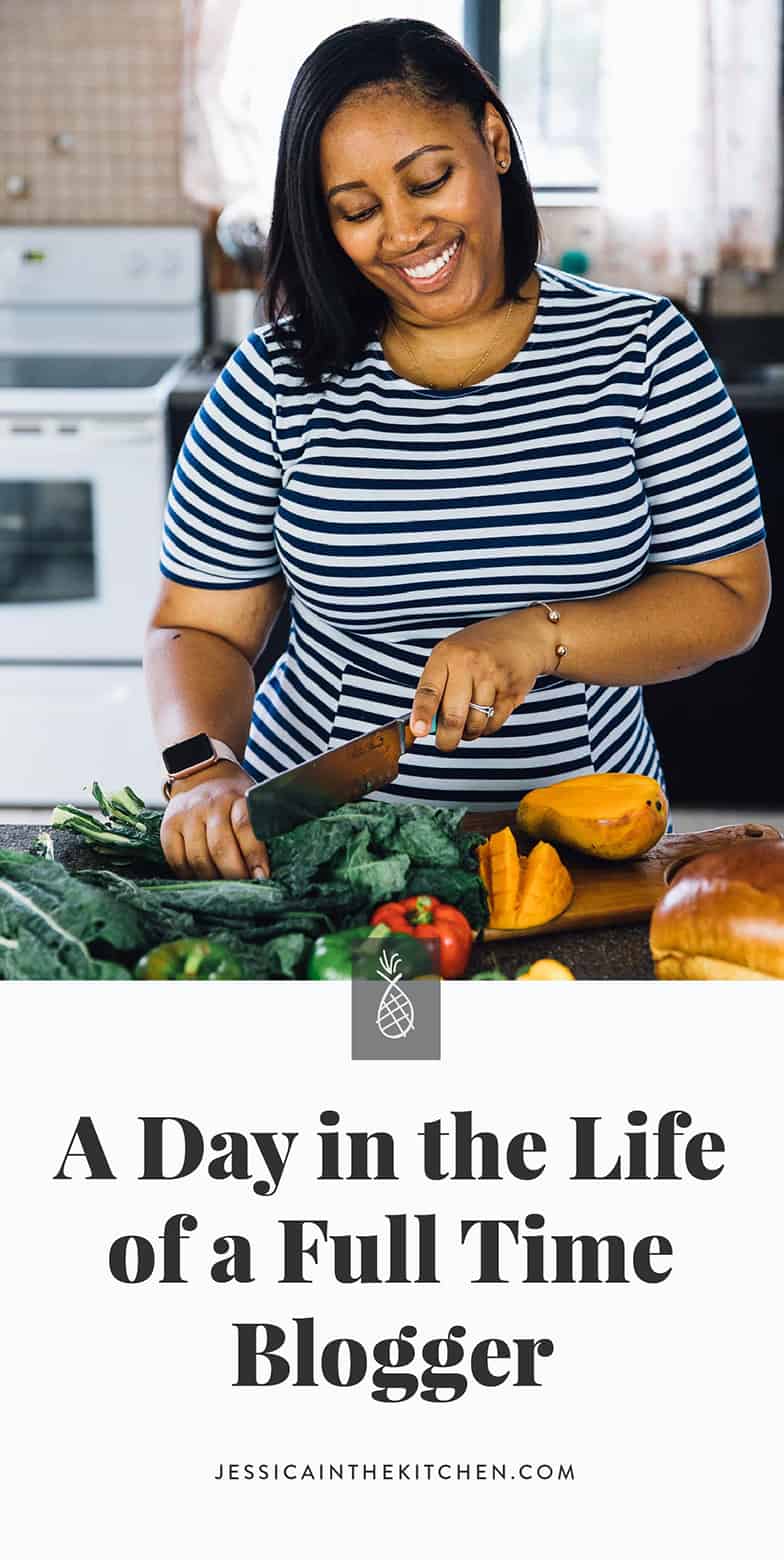 Friends, I am so excited to be writing this post! It's been a long time coming, and has been requested from you all ever since I became a full time food blogger. I'm going to be taking you through what it is that I do in general, some details about how I make money, and then detail what a day in my life work wise looks like as a full time food blogger. I don't want to take anything for granted that you know any details of what I do other than share recipes, so I'll try and explain as much as I can. I'll probably be constantly updating this post with more relevant information for you.
If you want to see my morning routine before work, you can click here to read way more about that! Grab some matcha latte or some popcorn and jump in.
I couldn't authentically begin this post without saying, please read this with an open mind. I get a lot of people who try to fit what I do into a traditional box to try and justify it, but it's just impossible to do so. Questions like "so do you just sleep all day?" "what do you actually do? Could that really be a full time job?" "you're so lucky – I wish I was that lucky!" used to really drive me up the wall, and sometimes they still do. A lot of people assume, that working from home means you don't do a lot of actual work, but it's 100% the opposite. Working for yourself/at home usually means, and especially in my case, that this career choice is pretty much 24/7.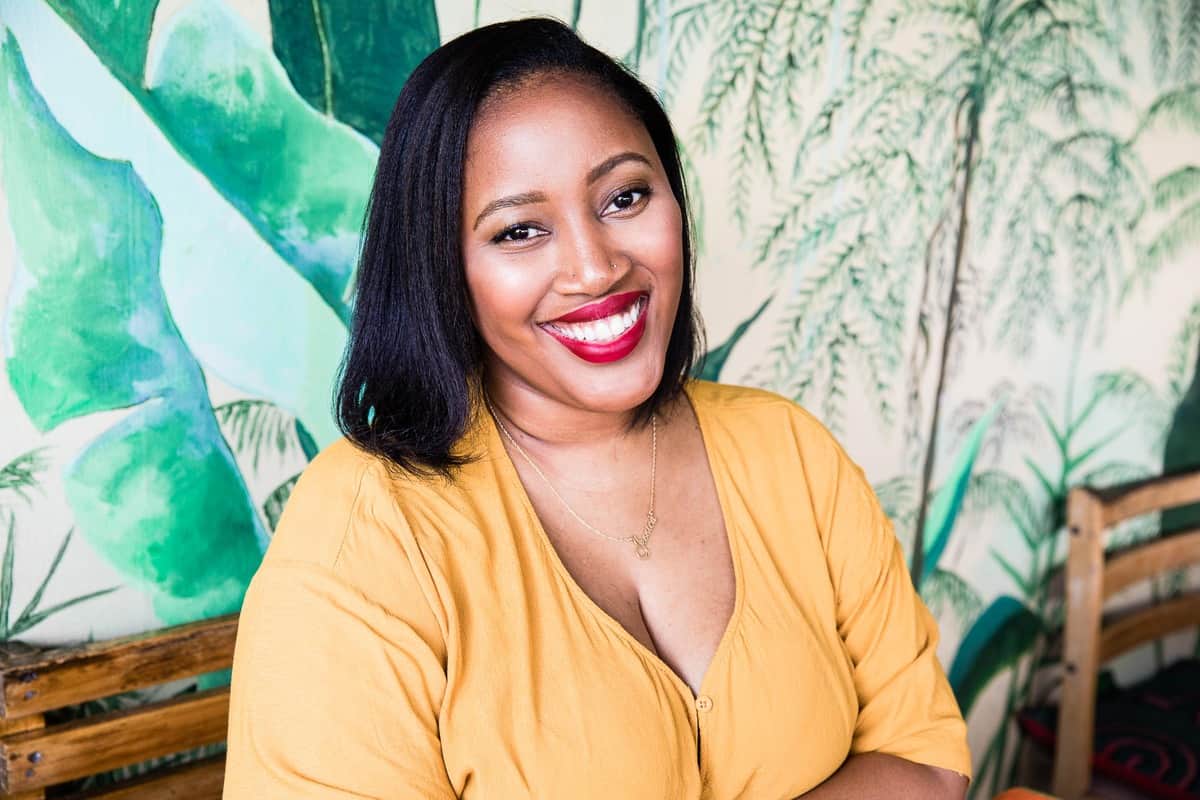 I never used to work this many hours as an attorney-at-law. From the moment I open my eyes to the moment I close them, I'm on the clock. I've made some huge adjustments this year to force myself to prep myself for the day properly, and to take some hours in the night winding down, but it's pretty hard to do. Emails are a constant thing, and everyone in our world operates like we do. I get emails at 11pm-1 am all the time, sometimes instantly urgent, and get questions from you guys all the time since you're all over the world. Of course, I love it. I love it so much. I love answering questions, and getting photos, and often times your heartfelt emails bring tears to my eyes. I want to do this or some version of this every day for the rest of my life.
Firstly, let me get shortly into how I became a full time blogger. As an aside, in my case that means that Jessica in the Kitchen LLC is my full time career, that I own the business, and that I am the creator of the recipes and content that you find on the blog. You might know if you've been a long time reader that I started Jessica in the Kitchen in 2014, but I've been blogging since 2010. I began to take blogging seriously right around the time that I rebranded to Jessica in the Kitchen, so I think it's fair to say that 6 years of experience and 2 years of extremely hard work whilst in law school then working as a lawyer helped to lead me to the decision to become a full time food blogger. I always knew that it was my calling to help others, and knowing that I was helping hundreds of thousands of readers through my healthy recipes really inspired my decision. Getting emails from readers that my recipes helped them to lose weight, control their diabetes or finally find healthy recipes for their healthy toddlers and more were just constant signs that this is what I was meant to be doing. Of course, I began to start making money from my blog too, so that was also a sure sign that I could turn that money into a salary one day soon. In March 2016 I went full time, and it's insane that two years have passed already.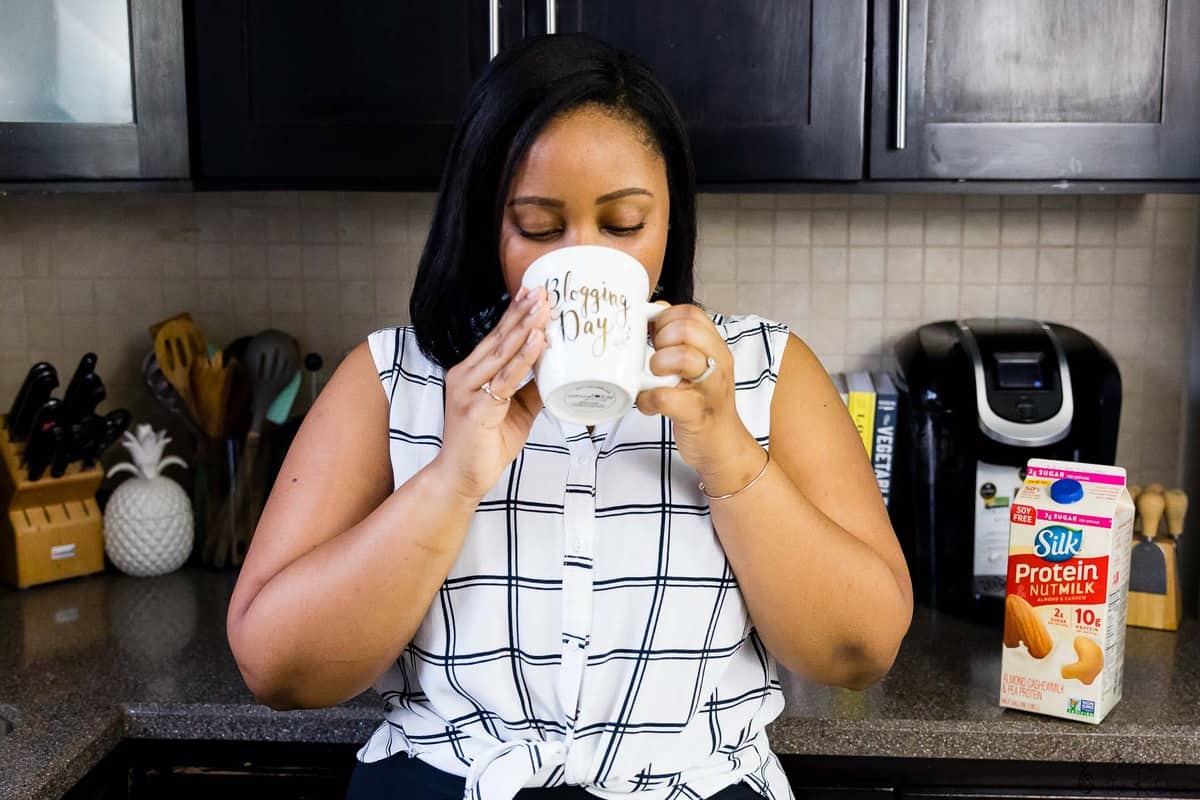 What are some of the hats that you wear/jobs that you do?
Here's the thing: "blogger" is a catchall word. It means CEO, founder, editor, creator, recipe developer, recipe stylist, photographer, videographer, social media manager, producer, customer care everything and so much more depending on the type of blogging that you do. In general I work every day, including Sundays, but I'm trying to take Sundays off. Here's a general overview of the things I do based on a regular day.
Creating a Blog Post, Cooking, Photography and Videography
Creating a blog post is of course one of the more common and crucial parts of my career. Let me break down the steps. First, we come up with the idea for the post. This is usually done from forecasting trends/looking at what's in season. Then Gav and I have a meeting where we discuss upcoming blog posts, Youtube videos and short videos. We make a long list, then narrow it down. Then I conceptualise the recipe, and Gav buys the ingredients. Sometimes it's based on a recipe I've done before, sometimes it's completely brand new. I test it out, and if it goes well, I'll test it again and run with that recipes. Otherwise, I test it out until I get it right. Then I make it again for the blog post, with complete precision and with cleaner cuts for the photos of course. Gavin sets up the set where we shoot at, and then I style the recipe.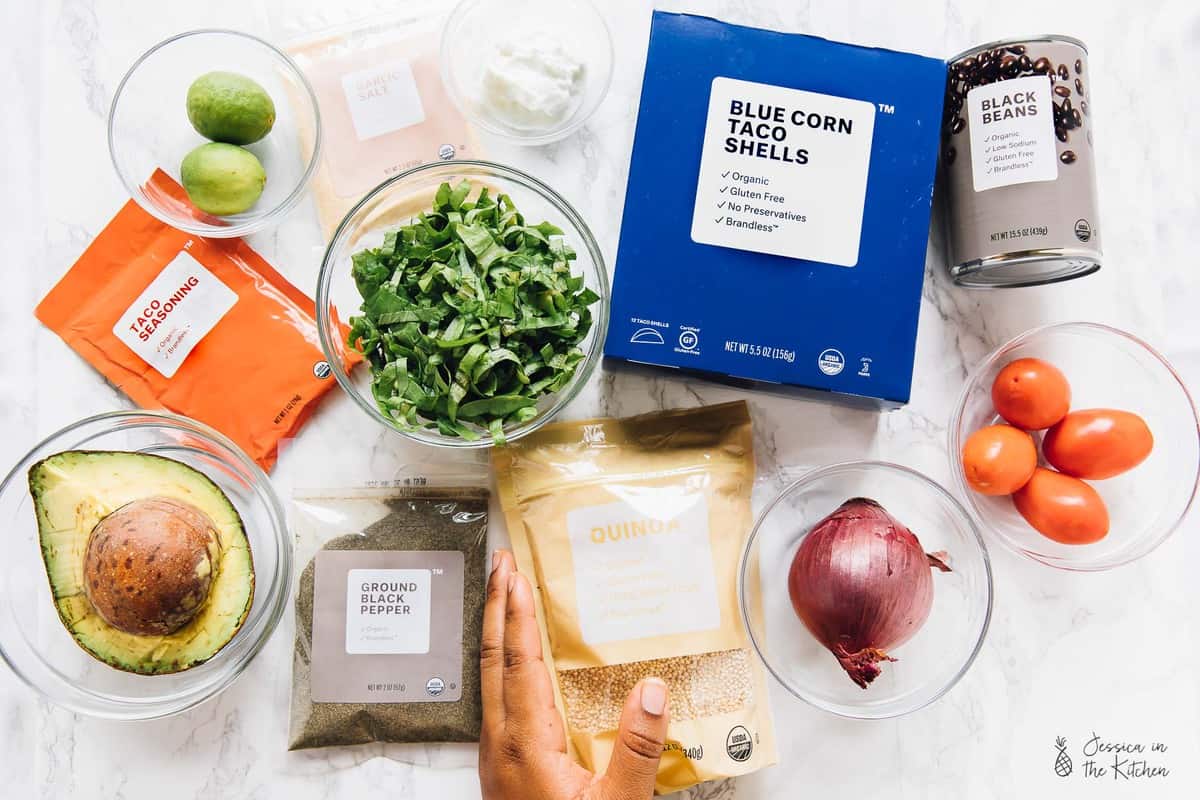 I then do the photography for it. Sometimes I also do step-by-step photography too. I usually take about 40 photos per shoot. After that I edit the photos, and write the blog post. That includes ensuring that my blog post is up to my SEO standard (Search Engine Optimisation) so that it's written in a way that you guys can properly find it on Google. This includes ensuring all photos have ALT tags, I have accurate descriptions, the blog post title is relevant based on research on Moz Explorer or Answerthepublic.com, and a long list of other things I tick off for each post. Then I schedule the post, and it goes live, is shared on my social media pages, and gets made by you guys.
If there's a video involved, we lay out all the ingredients into smaller bowls, then Gav sets up the shoot for a video instead. I would say that overall, that this entire process spread out takes about 8 to 9 hours, or 13 hours with video, including video editing time.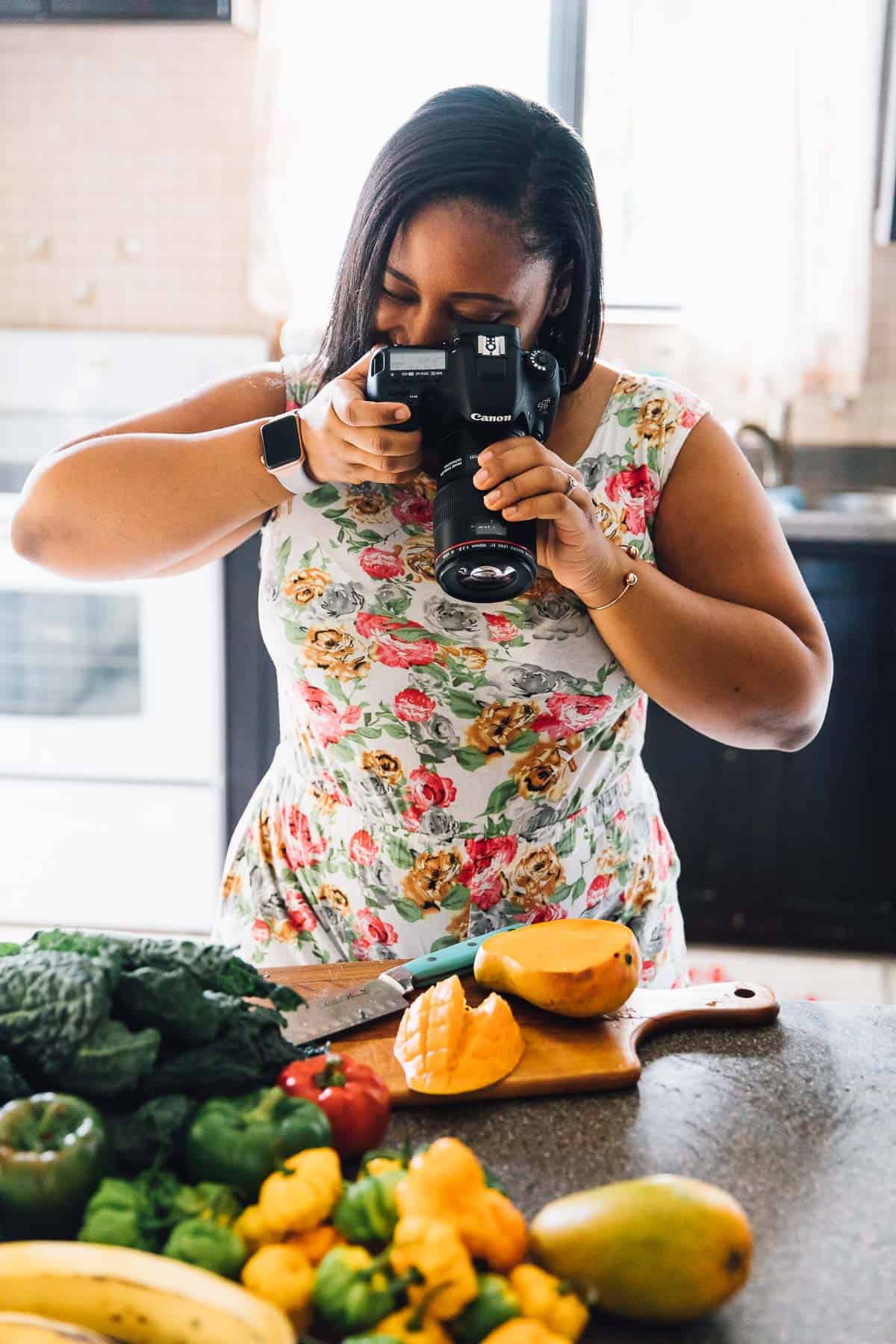 Sponsored posts/Brand Collaborations/How I Make Money
Full transparency here. I go into some detail about this on my about me page, but I'll repeat it here anyway.
Jessica in the Kitchen gets income from ads, affiliate links and sponsored posts. You will always see a disclaimer when there is a sponsored post and I have provided a disclaimer on my sidebar. All opinions provided are always my own and I only work with companies who I believe fit my own personal convictions as well as Jessica in the Kitchen's readers perfectly.
First things first, income. My dad put it perfectly – a blog is like a newspaper. I create new articles, have sponsors, and daily readers. I have ads on this site, and I make money from readers who view these ads or click on them. Believe it or not, I even think about this. I worked with my ad agency to block meat ads, so if you see one, be sure to tell me! Sometimes they slip through and it isn't their fault, either, nor is it mine.
I also make money from working with brands, known as sponsored posts or brand collaborations. Let me break these down. Long story short, a brand usually reaches out to us, but maybe 1 in 10 times we reach out to them. We discuss how we can work together, usually via email or a phone call. I usually work with food brands, and so I share their product, if it's an ingredient for an example, in a recipe, to show how best to use their product. I've said this many times but my main goal is to work with brands who fall within Jessica in the Kitchen's core values around food. Healthy, wholesome and good for you. Also, I work with brands that I actually like! You won't see me sharing something I couldn't eat myself, and I've turned down endless opportunities from brands that simply didn't fit my brand.
The amazing thing about this business is that the opportunities to make money are pretty much endless, so it's important and very possible to diversify my income. This includes freelance photography and videography, affiliate links, brand trips, freelance recipe development, products (such as my ebook), courses, workshops, consultations and so many other amazing choices.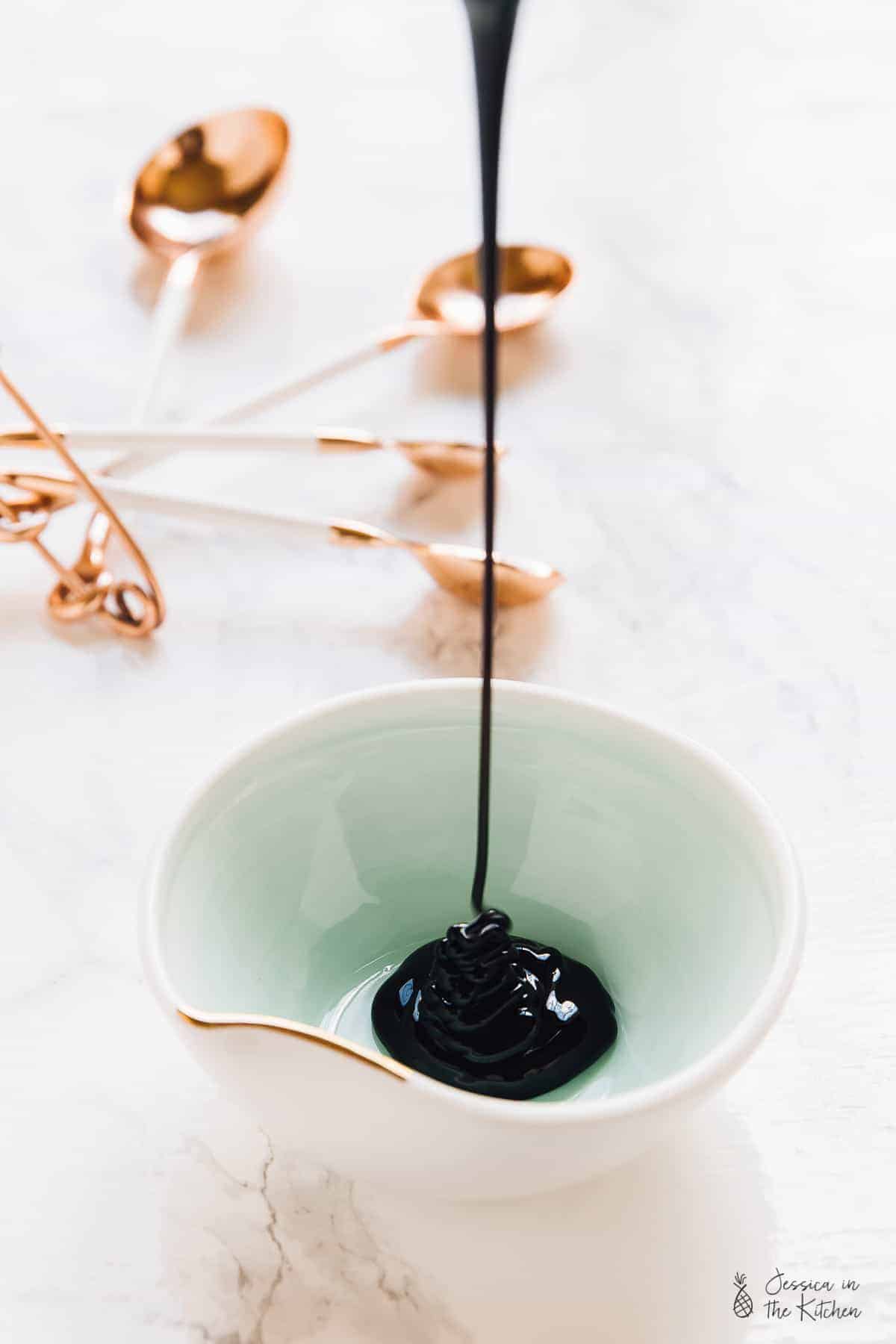 Working with my VA/Designers/Blog Technicians/Outside
There are so many other things that I do that if I wrote about them all, this post would easily go over 5,000 words. However, it's possible to touch on them. I do a lot of work outside of the website, that still have to do with the business. My VA (virtual assistant), Kerri, manages the posting of content to Facebook, Twitter and Pinterest. I still pop in posts every now and then, and answer comments and questions, but we talk a lot. Whether it's about a post that's going to be late, or a change I want her to try/a new technique. I also talk to my designers a lot. I have two designers, Katelyn and Norel, who design graphics for Jessica in the Kitchen. We started working together around 2 months ago, as a follow up to Katelyn rebranding and re-designing Jessica in the Kitchen in August 2017, to keep up our branding. I also speak to my developer Brandi, who along with her team, helps with a lot of tech stuff on the site, such as a feature that might get buggy, or helping to investigate something else. I also have a blog technician Robin, who handles the backing up of my site, and all things coding and bugs and and my hosting team, Jason, Caleb and Hayley, who I email from time to time about changes on the site, or needing a new email or so many other random things sometime. Sometimes it's minor, sometimes a plugin crashes my site, and Robin and I are on a long Skype call while she recovers my info and calms me down. Long story short – I have an amazing team made of some amazing (and mainly) women and three guys who help to support me!
We also have to do with a lot of random things that might pop up. Be that GDPR, or some other internet law, or theft of my content, which happens a lot – from my photos to my actual face being used by someone else. Needless to say, you never know what will happen or greet your inbox when you wake up!
Vacation/Lifestyle Photos/Work Trips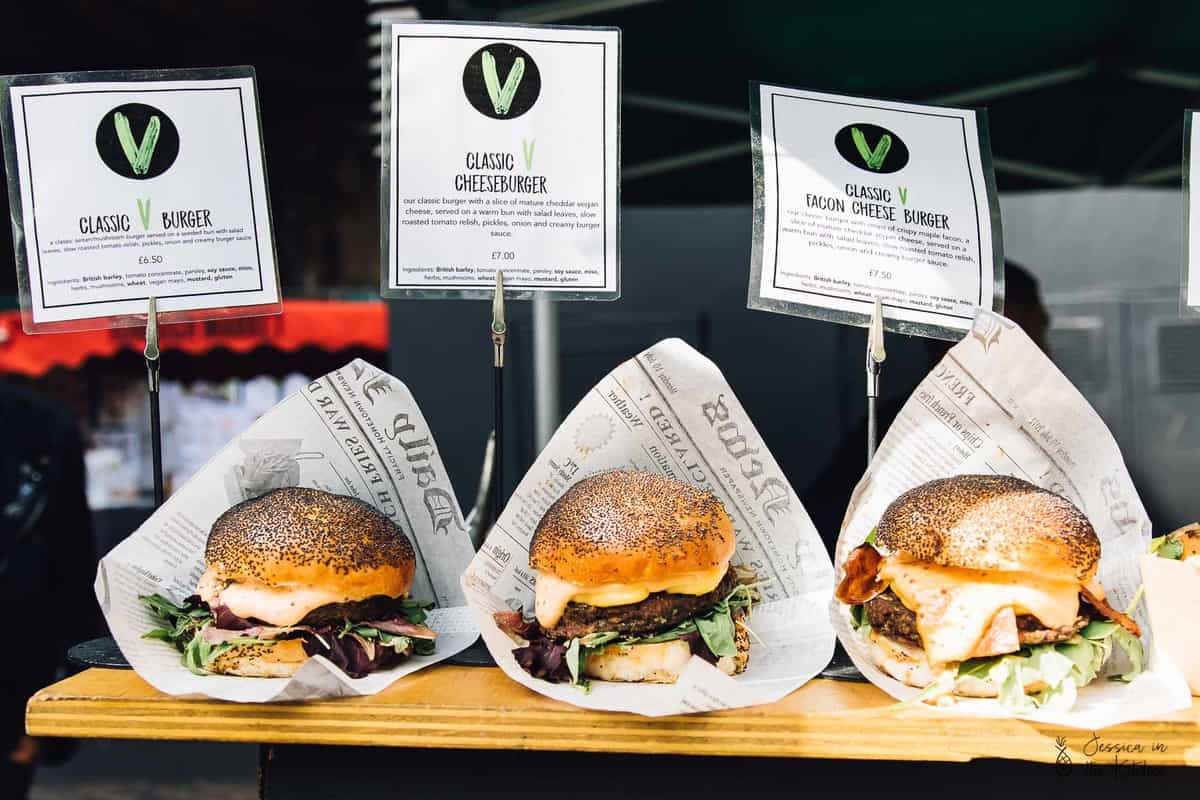 Another question I get asked sometime is how does work evolve while we are on the road or on "vacation". Let me first define work trips and vacation. They tend to meld into one. Whenever Gavin and I travel, we usually take lifestyle photos that end up getting used as photos of me on social media or in Out of the Kitchen blog posts, including travel posts. So things like eating out at vegan restaurants are usually for content, including live content on snapchat and Instagram stories, and other tourist like stuff that are done for content, also. Being a blogger, even a food blogger, tends to be a lifestyle kind of job, and I know a lot of you guys have asked to see more of what I do outside of recipes, which I happily share.
Sometimes we take out of town trips to get away but also to get some great and original lifestyle content. Other work trips include to conferences, long meetings with brands, or freelance work, and on all of these we are still blogging or sharing or some other form of work. Even when we intentionally go on vacation, it ends up being a mixed trip. I don't leave my laptop at home, ever, and on work trips we have time set aside to go blog work. I do plan to always take the week in between Christmas and the New Year off, so that's the only full week of the year that I have completely free of work (I have to delete the apps from my phone or I'll use them!).
What a Day Looks Like
Option A
9:00am – I wake up and do my morning routine then get into work. One note here. YES, I wake up at 9:00am, sometimes 9:30 am. I debated sharing this or not because for some reason, people immediately assume that means this is a lofty life and I've gotten a lot about it over the last two years. No. I deserve sleep, and I need 7-8 hours of sleep every night. I used to guilt trip myself into 6 hours then crashed, and realised that I can't live my life for anyone else.
10:00 am – The first thing I do to start my day is to open my emails. Okay – I already checked them in bed this morning because I'm working on an important sponsored post with a client and waiting to hear back from them. A few of the emails I receive are from two brands I'm collaborating with, a few from readers sending love, two from my designers and the rest are about collaboration opportunities and all sorts of other work related items. I go through and answer my emails, then head over to the blog to ensure everything's running well.
10:45 am – Turns out there's a script code that's causing a ton of 404 errors on the website. It's hilarious how much random errors can happen on a website. I jump on Skype to message my blog technician, who warns me to not touch it because I might screwup my site. Er, I've done this before, so I listen to her and leave it alone. Everything else is up and running and today's post went out smoothly. My VA Kerri has scheduled it on twitter and Facebook so I share it to my Tumblr page, and to Insta stories.
11:00 am – I have a call with Pinterest. I'm a part of Pinterest's Creator Collective, which is an amazing and exclusive group of content creators that work and correlate with Pinterest. Am I excited about being a part of this?! Beyond belief! It's a great and successful call and we end it by saying our "can't wait to see yous" about their conference next week.
11:30 am – I get back to my emails.
12:30 pm – Time to head to the kitchen. I grab a quick snack, and head to the kitchen to prepare a recipe for next month's recipes, which is a Vegan Pulled Pork sandwich, along with some turnip fries because I hear they are an amazing low carb fry alternative. The Vegan Pulled Pork sandwich goes off without a hitch and tastes bomb, so I set up the styling for it and photograph it. The turnip fries are a total disaster. Not only do they burn, but they do not taste like fries. They taste like roasted turnips Maybe I'll try again? Maybe not. In between, I'm sharing the step-by-step process on Insta stories, responding to quick questions while things cook, and writing down the recipes in full detail.
3:00pm – lunch time! Unbreakable Kimmy Schmidt is out so I allow myself a full episode while eating the sandwich.
3:30 pm – I do a quick one minute meditation again to centre myself back for work. I make a few work calls, including I try to get a button for the conference I'm speaking at on Saturday, unsuccessfully. I reply to a few more emails. Can you tell emails are like, an endless void?
4:00 pm – it's blog post time! I sit down to put together a blog post for a post due next week. In between a get a DM from a reader who made a mistake in my recipe and is wondering how to fix it. I message her back with a solution and get back to the blog post. After writing the blog post, I ensure it's up to my SEO standard I insert the photo of the long pin that my designer made, and scheduled the blog post. Blog posts usually take around 2 hours. This post took me 4 hours to write.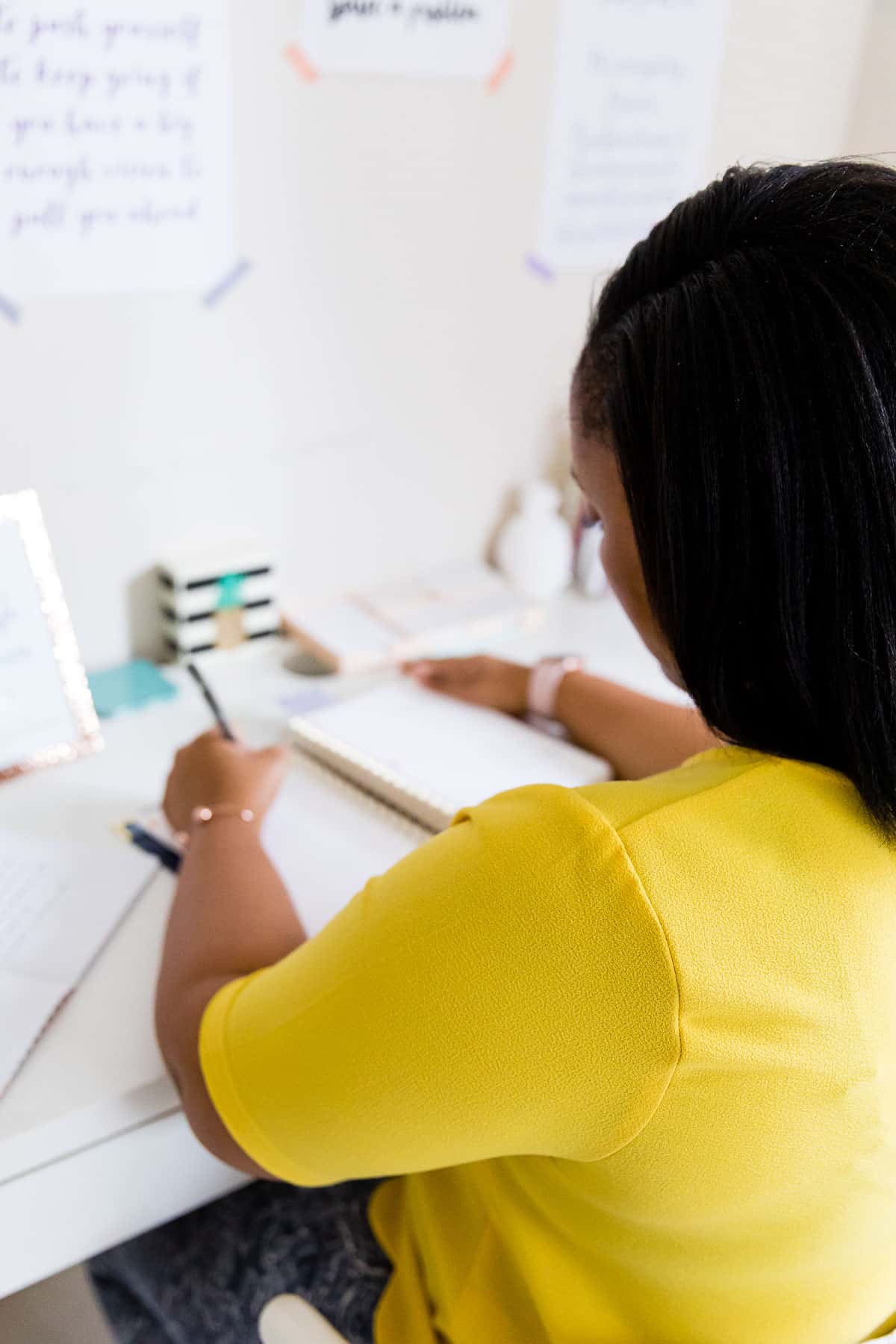 6:00 pm – Right about now I'm probably tired, and need a booster. That might include taking a quick 15 minute nap, or a short mindfulness break.
6:15 pm – I check on Facebook. I delete about a dozen anti-vegan comments, and respond to readers with questions about the recipes.
6:30 pm – my designer Norel sends over some images and I have to open the email immediately because it still gets me insanely excited. I love them. After that an idea strikes and Gav and I have a quick meeting, in which we adjust some of the ideas for June, and he reads over my blog post for me to check for errors. There are always errors, side note. We decide to go ahead and discuss a couple other business related topics, such as going over analytics, then realise we need a separate meeting for that, tomorrow.
7:30 pm – I have a late night meeting. Meetings for me usually take place on Skype, or are phone call meetings. It's this late because of a time zone difference. It goes really well and I make plans accordingly for the upcoming days.
8:00pm – 9:00pm – We're finally converting our recipes from a plugin to the beautiful built in format that my designer Katelyn designed for me and that my developer Brandi brought to life. It's taking forever since we have tons of recipes, and Gav and I are both spending hours on it daily, for the last two months. It's monotonous and a new form of torture. Update: all our recipes are now on the built in format!
9:00pm – I stop to share the new photo on Instagram. Gav usually writes all of the captions now, then I reply to comments, share the hashtags and do the rest of our Instagram work. I debate over whether this photo will do well – it's a Strawberry Jalapeño Salsa. Gav says it'd definitely will. He's 100% right – it's the most popular photo for the entire month.
9:15pm – dinner time. I know that this is late. We eat some leftovers that are in the fridge, and I eye Gavin as he eats his Vegan Pulled Pork, wishing I hadn't devoured mine immediately. He makes some plantain for both of us. All is well in the world!
9:45 – 11:00 pm – I continue with the recipe conversions begrudingly. I am counting down to finishing them forever. Update: all our recipes are now on the built in format!
11:00pm – 1:00 am – I edit some photos for my designer and upload them so that she can work on them, and answer about 5 more emails. I check our Google Analytics to see how performance on the blog was today. I also finish editing a video that I was working on earlier.
1:30 – 2:00 am – bedtime!
Option B
This is a great example of a typical Option B day, because Option B day is the day nothing on your to do list happens due to putting out fires all day. Just kidding, not the entire day. But this usually means something unexpected/disastrous has occurred and the entire day's plans have to be diverted for this.
In conclusion, being a full time food blogger is an amazing career to have. Some days are long like above, some days are shorter. The work is constantly flowing because I've put in all the hard work, and continue to every single day. Honestly, there are times where I feel like why but I am so grateful that it's almost too much work, instead of too little. I am grateful that my "problems" are these. I also hope that this post helped to open up your mind to the next time you hear someone is a full time blogger – so that you can automatically assume that they are working just as hard or even harder than you are in your job, since we're all doing our best here.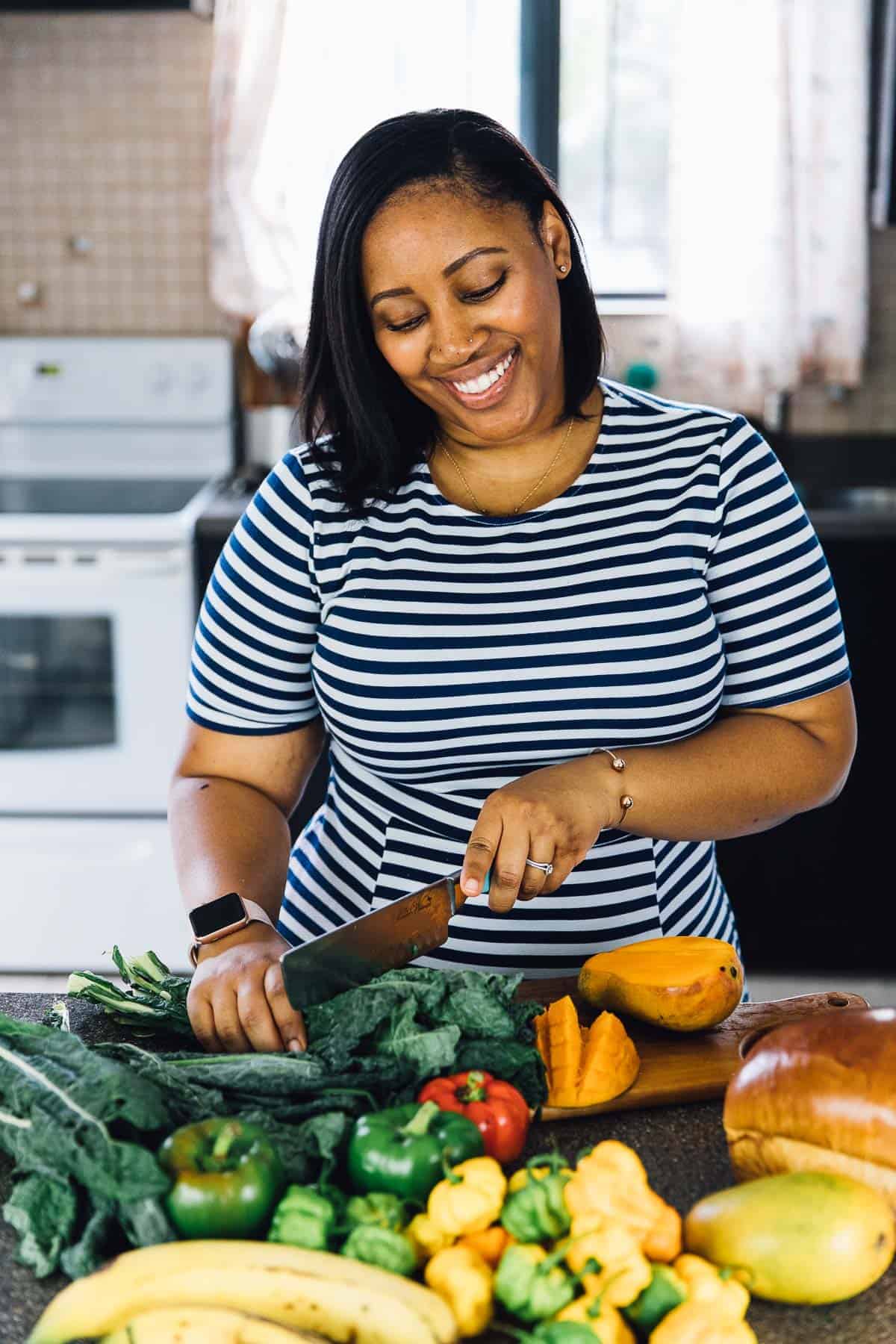 I hope this post helped to clear up any confusion, to feed any curiosity and to inspire anyone who is curious about what a day for a full time blogger looks like. If there's anything I didn't cover that you want me to – let me know in the comments section below!