Are Marshmallows Vegan?
Before you buy that bag of marshmallows at the grocery store, you might be wondering, "Are marshmallows vegan?" Here's what you need to know!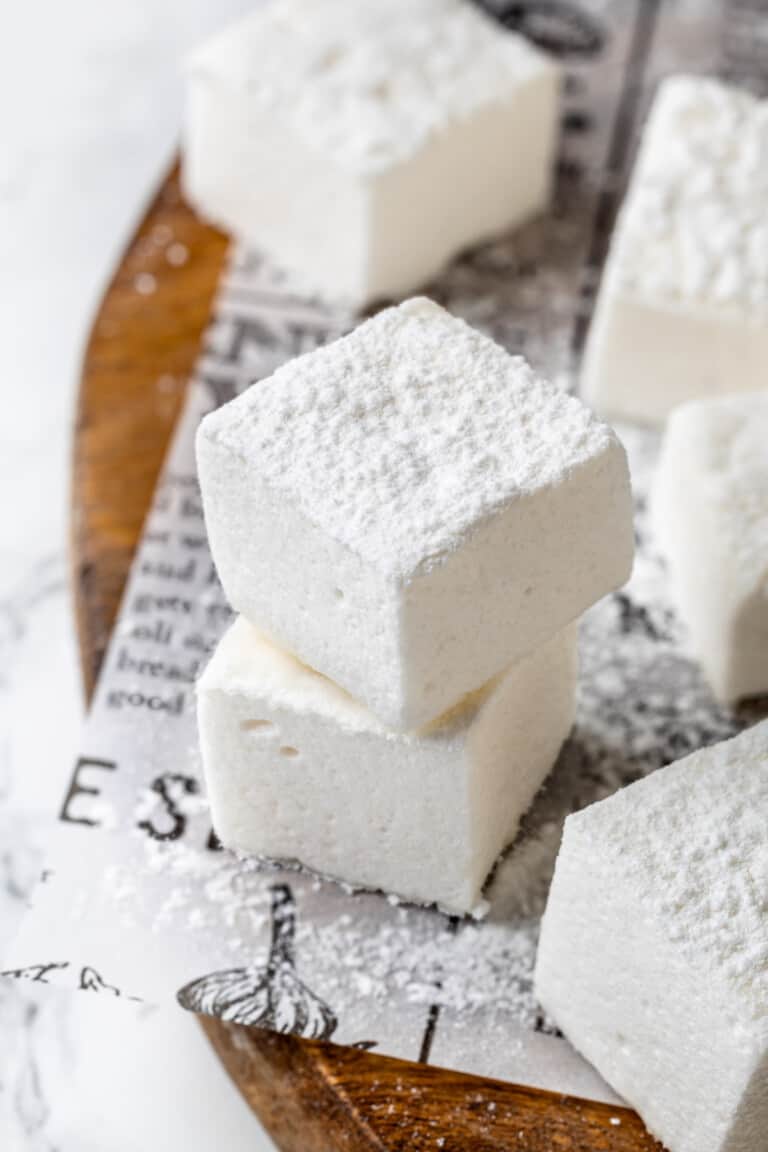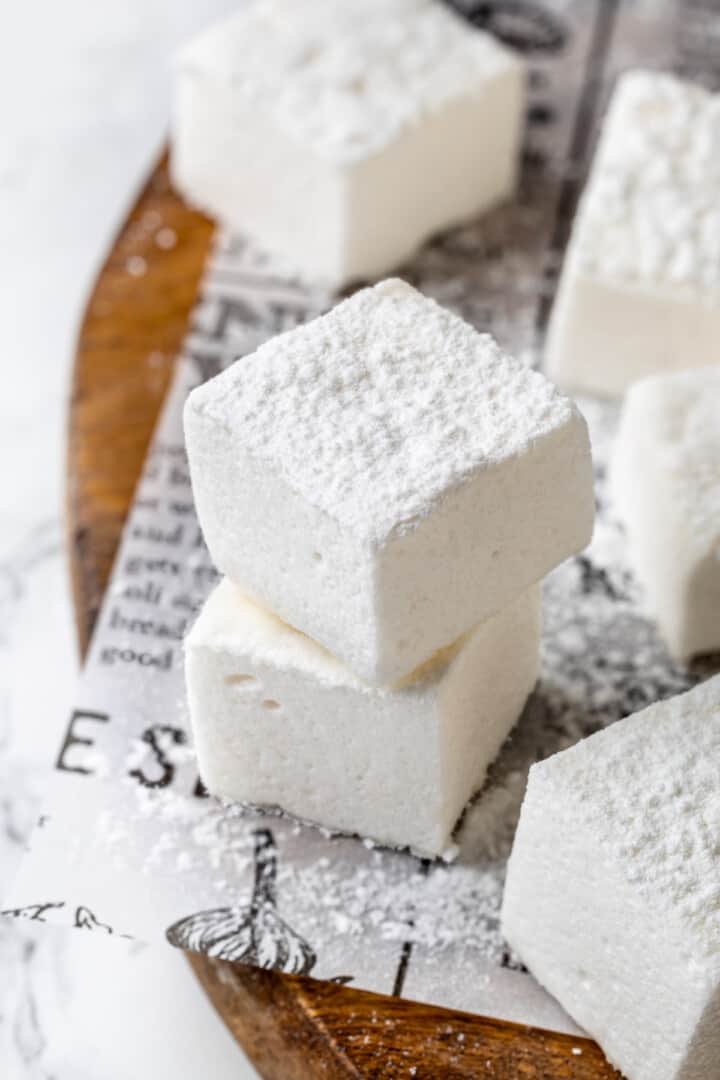 Whether it's s'mores by the campfire or a mug of hot chocolate, marshmallows are an essential part of the equation. But can vegans enjoy these fluffy, sweet treats?
Why Marshmallows Aren't Vegan or Vegetarian
The short answer is: no. (Sorry, friends.)
Trigger warning—I discuss what gelatin is in the paragraph below. Skip to the next section for store-bought vegan marshmallow brands.
While it's true that most marshmallows are dairy-free, traditional marshmallows contain gelatin, a substance derived from animal collagen. Gelatin is made by boiling the skin, cartilage, and bones of animals—usually cows or pigs. (Many surprising foods aren't vegan because of the addition of gelatin.)
In short, unless you buy specifically vegan marshmallows, it's unlikely that they're vegan or even vegetarian.
What about homemade marshmallows? Most DIY recipes also contain gelatin, and another non-vegan ingredient: egg whites.
Store-Bought Vegan Marshmallow Options
All is not lost, though! These days, there are plenty of vegan marshmallows on the market and they're so similar to the traditional version, you probably won't even be able to tell the difference! Here are some of the most popular brands:
Dandies. These popular, widely-available vegan marshmallows are made with all-natural ingredients, and they're free of corn syrup, artificial colors, and artificial flavors. The vanilla variety comes in large (perfect for s'mores!) and mini (hello, hot chocolate!), and they've also introduced maple, pumpkin, and peppermint flavored marshmallows.
Trader Joe's. Believe it or not, Trader Joe's carries a line of plant-based marshmallows! You can find them in the baking aisle.
Smucker's Marshmallow Topping. This grocery store brand is sneakily vegan! You might not be able to use it for s'mores, but it's delicious in desserts and hot chocolate.
Yummallo. This brand is available at Walmart, making vegan marshmallows accessible to everyone! They're gluten-free, fat-free, and of course, free of gelatin too.
The Best Vegan Marshmallows
If you're feeling adventurous and want to try making your own marshmallows, check out my vegan marshmallow recipe! It uses a few simple swaps to transform the traditional marshmallow into a plant-based treat:
Agar agar. This is a type of seaweed that comes in powder, flakes, or bars. When boiled in water, it becomes a jelly-like substance that can be used as a gelatin substitute.
Aquafaba. As mentioned above, homemade marshmallow recipes often contain egg whites. Aquafaba, or the liquid from cooked or canned chickpeas, is a heavy-hitter in vegan cooking and baking because it acts just like egg whites, and it can be beaten into a fluffy, foamy mixture.
Cream of tartar. Cream of tartar stabilizes the beaten aquafaba so it holds its light texture.
Grab my vegan marshmallow recipe!
More Vegan Resources