4 Ways To Use Your Leftover Cranberry Sauce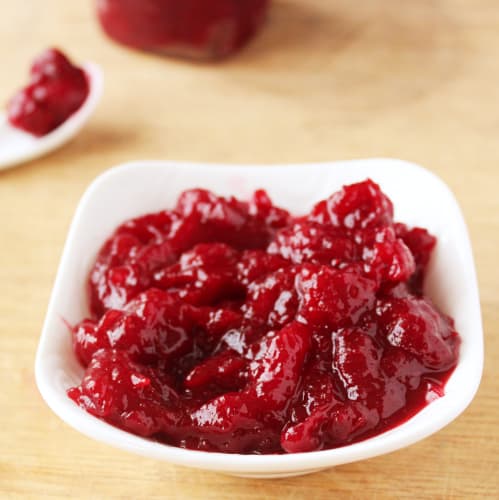 I don't know about you, but I have Cranberry Sauce coming out of my ears. Wait, delete that image from your mind. Anyway, I've been finding ways to use up the cranberry sauce and I wanted to share with you 5 Ways To Use Your Leftover Cranberry Sauce. In an attempt to not go into the Christmas season sharing Cranberry Sauce recipes and since these are all fairly simple, I've just listen them below.
1. Use It As A Syrup For Pancakes
Add some orange juice to yours (eyeball it) so that it gets more liquid and syrup-y and you can drizzle it over your pancakes.
2. Cranberry Cream Cheese
Add some to your cream cheese and spread it on your bagel for a new berry twist on Strawberries and Cream Cheese.
3. Sandwiches
My sandwiches have been a combination of turkey, brie and cranberry sauce, or you can even further by stuffing which tastes amazing.
4. As A General Spread
The sauce is tangy enough that it won't overwhelm any pastry or bread by using it as a spread. You can pair it on your bagels, breakfast muffins or croissants.
I hope this helps you find more ways that you can use up your cranberry sauce! I've implemented all of the above except #1 and I plan to be spreading that on my blueberry bagel quite soon! It's a mini treat at your meals that's great since Cranberry Sauce doesn't go bad quickly.
How are you using up your holiday leftovers?