Pistachio-Crusted Vegan Cheese Ball
This Pistachio-Crusted Vegan Cheese Ball is actually VERY easy to make! It tastes INCREDIBLE and is great for appetisers and parties!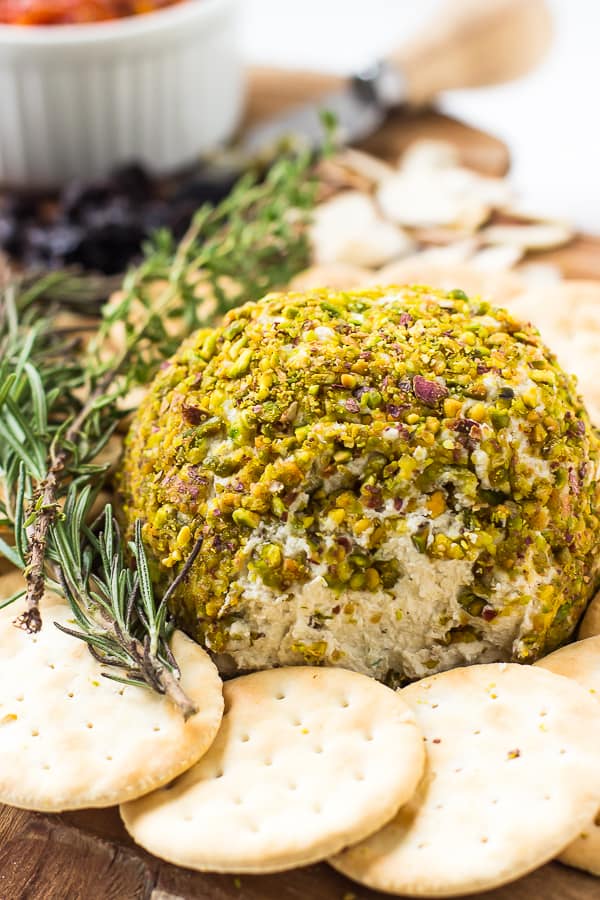 My first thought after making this vegan cheese ball was: why have I NOT done this before? Make no mistake: this vegan cheese ball, encrusted in all the gloriousness of pistachios, tastes like cheese. I don't mean a distant cousin of cheese, I mean if I swapped this out at a party with no labels you wouldn't know that you weren't devouring a creamy goat cheese. In two words: make. this. When you see how easy it is, you'll be stocking your pantry with cashews.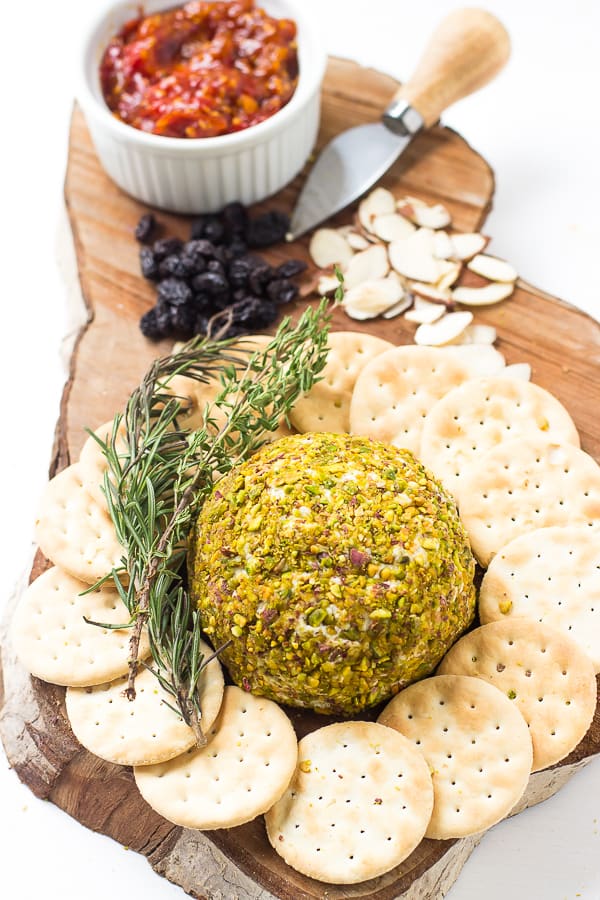 So what goes into the deliciousness that is this vegan cheese ball? Our new best friend, cashews. Sure, I've used cashews to make vegan mango coconut cheesecake before, and dozens of times when making vegan sour cream for my crock-pot recipes. I fell in love with the idea of cashews to replace cheese in recipes from then. When soaked, it becomes very creamy, and as anyone who's had unsalted cashews would know, they have a very neutral taste that is able to adapt any flavours given to it. Yet, for some reason, I hadn't gone back to the base and just made plain ole' delicious vegan cheese. It's as simple as soaking the cashews and blending them with some yummy brine-y cheese tasting ingredients that you already have in your pantry, then adding it to a cheesecloth to firm up. Easy peasy.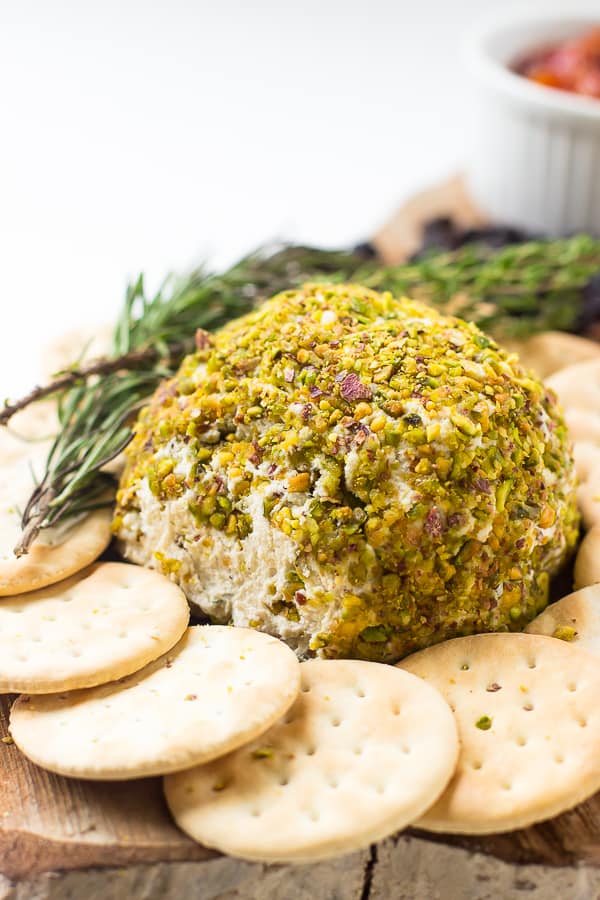 The result is a creamy, delicious and party-ready vegan cheese ball that is bound to satisfy any of your guests. PS, a one man party with this cheese ball is also totally OK. That's exactly what I did. Over the course of a week, I took my time and had my own vegan cheese ball party. I wish I could've made a bigger vegan cheese ball for you in the pictures, but I ate most of the cheese before it even went into the cheesecloth. First, with a spoon. Then, I smothered it all over this bread we made. I did manage to slow myself down when I realised it would be kind of cruel to not share this recipe.
As for the pistachios? Fun fact: I got a free gift certificate and used it to buy pistachios. I didn't have this idea in my head yet, but clearly my food-obsessed brain decided to ignore all the free makeup and go straight for the nuts. No regrets. Who doesn't love a cheese ball rolled in a crunchy, slightly salty perfection that is pistachios? I would recommend not skipping this step. It's the cherry on top (please don't put an actual cherry on top) and truly completes this cheese ball.
PS. 2- I also, just for fun, made a sweet tomato jam to go along with the entire cheese ball based on a tradition that the Mr., my mom and myself started a few years ago known as let's-finish-all-the-cheese-and-tomato-jam-in-10-minutes. The jam, some nuts, some dried fruit and the cheese ball would make a great quick platter at parties. Now, let's leave some for the guests, OK?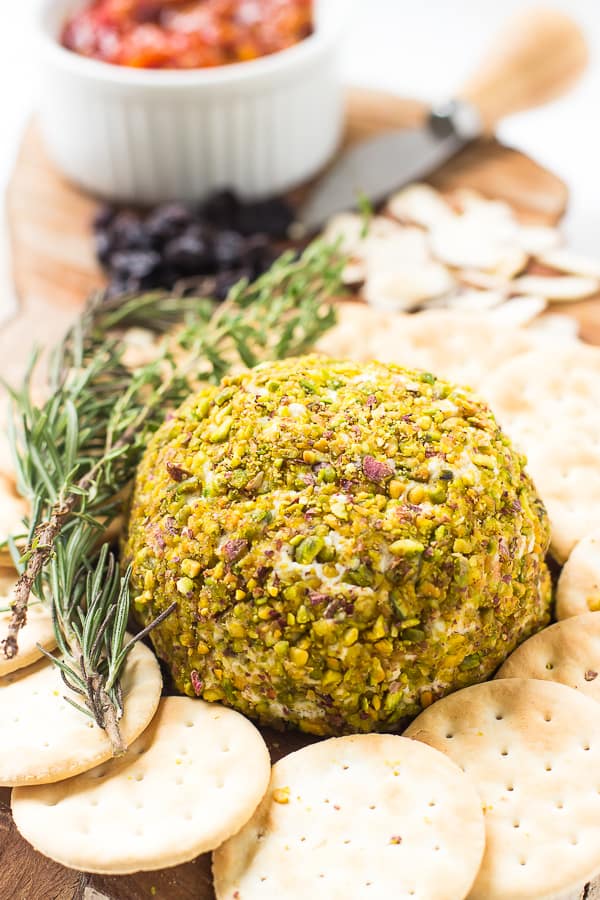 If you try this Pistachio Crusted Vegan Cheese Ball, please let me know in the comment section below, or tag me on instagram with the hashtag #jessicainthekitchen!
RELATED RECIPES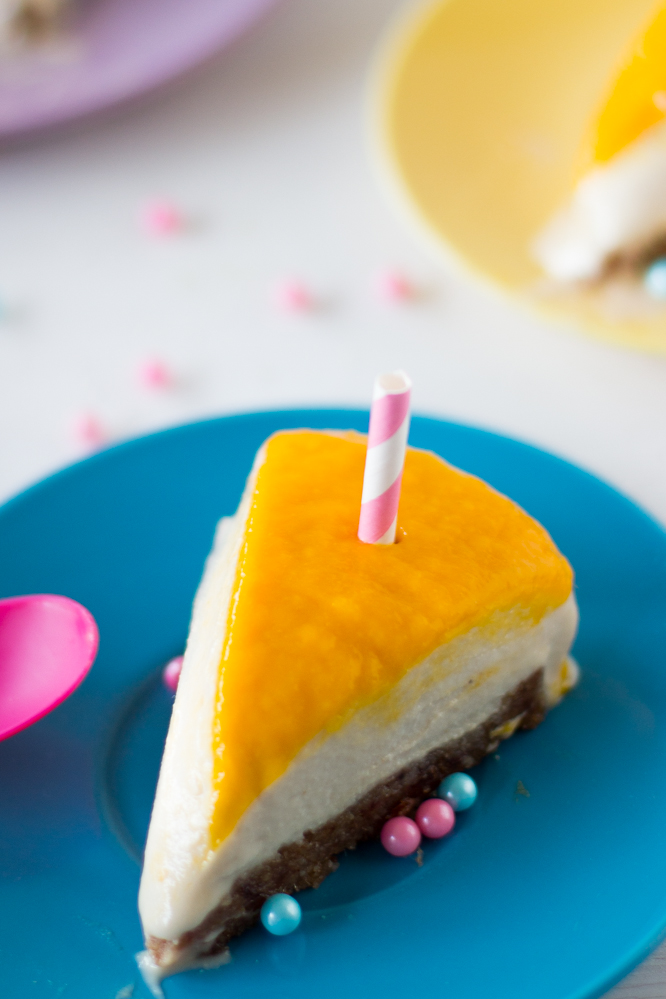 Vegan Mango Coconut Cheesecake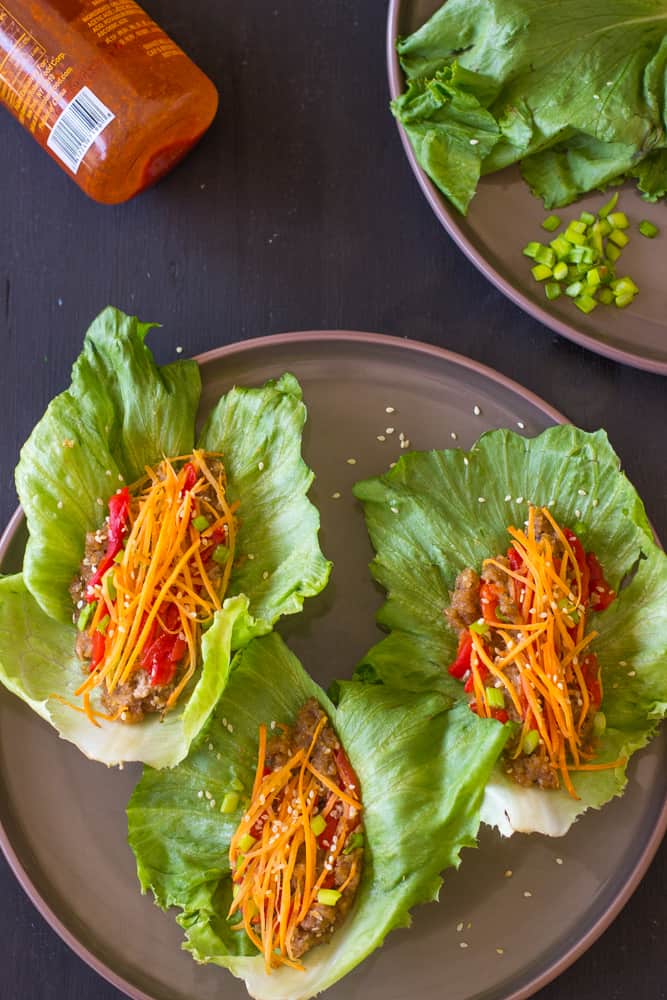 Vegan Asian Lettuce Wraps with Sweet Sriracha Sauce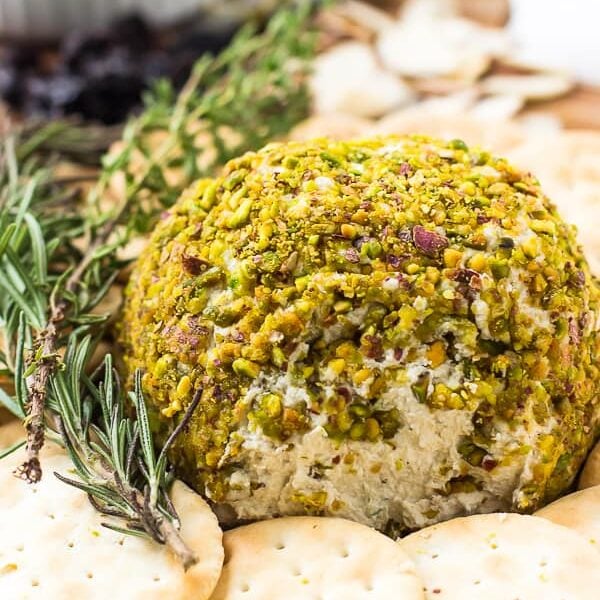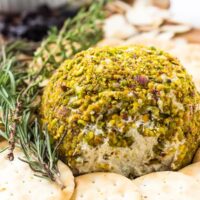 Pistachio-Crusted Vegan Cheese Ball
This Pistachio-Crusted Vegan Cheese Ball is actually VERY easy to make! It tastes INCREDIBLE and is great for appetisers and parties!
Ingredients
1 cup soaked cashews overnight in water
1/4 teaspoon Salt
1/4 teaspoon Pepper
Juice of two limes, 2 tablespoons
1 tbsp white vinegar
1 tbsp white cooking wine
2 cloves garlic
2 tablespoons water
1 sprig Rosemary, torn into bits
1 sprig Thyme, torn into bits
1/2 cup to 3/4 cup pistachios, crushed
Instructions
Soak the cashews overnight in your fridge in enough water to cover them.

Drain water, and add cashews to a food processor. Add in everything except the rosemary, thyme and pistachio. Blend together until creamy and incorporated. The cheese will be spreadable.

Stir in the rosemary and thyme at this point. Taste the cheeseball and add salt if necessary.

Spoon the vegan cheese mixture into a cheesecloth, or a very very thin dish towel or even a handkerchief. Wrap into a ball and place ball over a strainer in a bowl. Leave in your fridge to release the excess liquid overnight.

Remove the cheese ball from the cloth. There should be some liquid drained and the cheese should be more firm. Smooth down the edges of the cheese.

Place the crushed pistachios in a plate. Roll the cheese around in the place, covering the entire outside with pistachio.

Serve with crackers and enjoy!
Notes
This recipe is naturally vegan and gluten free. The vegan cheese is edible and delicious even before reducing liquid to create the cheese ball and you can eat it at this point if you desire. You can add nutritional yeast if you want. I didn't have any and still got the desired taste!
HOW TO STORE CHEESE BALL After the cheese ball is rolled in the pistachio, I like to wrap mine in saran wrap and then store in my fridge. After about a day in the fridge the cheese is very easy to slice, so you can make this ahead of time if you so desire. The cheese ball will last at least a week in your fridge.
Calories: 225kcal, Carbohydrates: 15g, Protein: 7g, Fat: 17g, Saturated Fat: 3g, Sodium: 121mg, Potassium: 324mg, Fiber: 3g, Sugar: 3g, Vitamin A: 64IU, Vitamin C: 9mg, Calcium: 33mg, Iron: 2mg
Disclaimer: Although jessicainthekitchen.com attempts to provide accurate nutritional information, kindly note that these are only estimates. Nutritional information may be affected based on the product type, the brand that was purchased, and in other unforeseeable ways. Jessicainthekitchen.com will not be held liable for any loss or damage resulting for your reliance on nutritional information. If you need to follow a specific caloric regimen, please consult your doctor first.