15 Favourite Christmas Dessert Recipes
Here are my 15 Favourite Christmas Dessert Recipes for the holiday season! They're perfect for so many occasions – from a quick treat to an impressive dessert, and all taste absolutely divine!

Happy DECEMBER!! It is, officially, the BEST month of the year friends. Are you as fired up for Christmas as I am? Christmas is my favourite holiday of the year, and I'm pretty sure my neighbours know it too since I play Christmas music from er, well about October. True story. Then as soon as it hits November, I have full license to listen to Christmas music non-stop until January. I can't wait to finish decorating our house and to show you! In the meanwhile, I wanted to bring you some my favourite holiday desserts that will definitely be a hit for your Christmas holiday parties. We make these throughout the holidays (especially those cookies!) and they range from whether you need a QUICK dessert, or something to really impress your guests. Happy eating, friends!
Christmas Chocolate Bark – 4 ways
This first recipe is a knockout with four different ways to make Christmas Chocolate Bark. White Chocolate Peppermint Bark, Peanut Butter Chocolate Bark, Salted Caramel Pretzel Bark, and White Chocolate Cranberry Pistachio Bark. The first is my fave, the last is the Mr.'s fave. These are super easy to make, and even include a video to show you how to get the best swirl effect.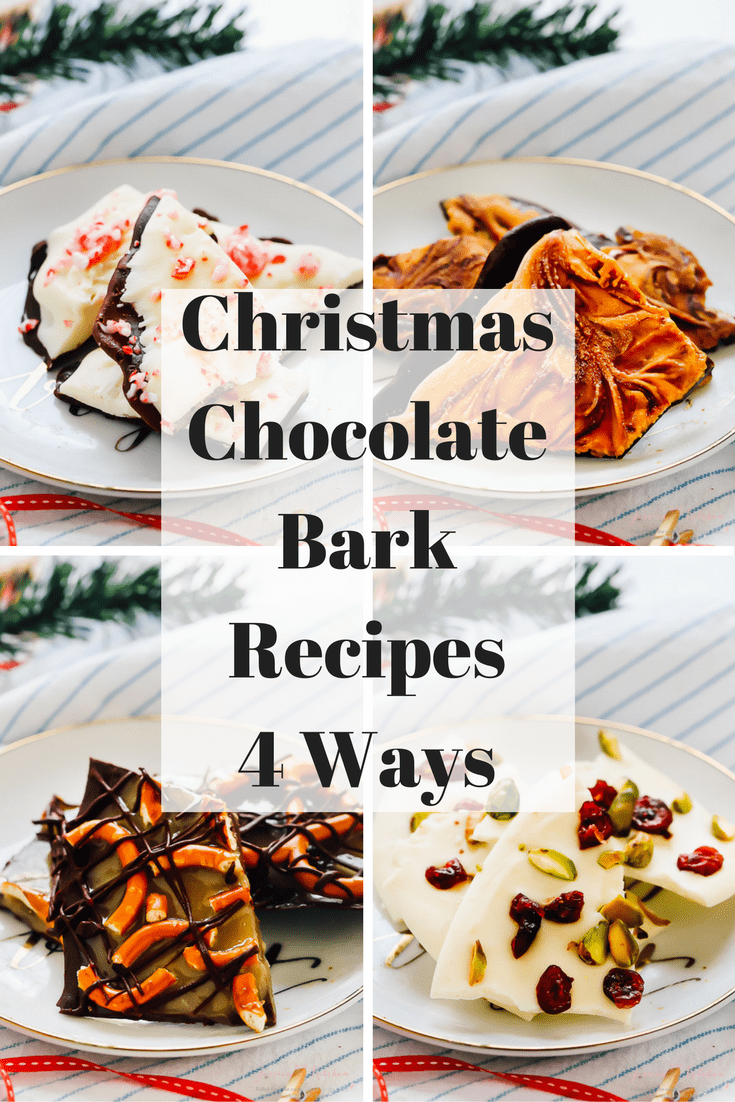 What's Christmas without sugar cookies?! I made hard sugar cookies endlessly in my Jessiker Bakes days, so I wanted to try out softer sugar cookies. These cookies are loaded with flavour, made with pumpkin, and topped with a divine coconut butter frosting,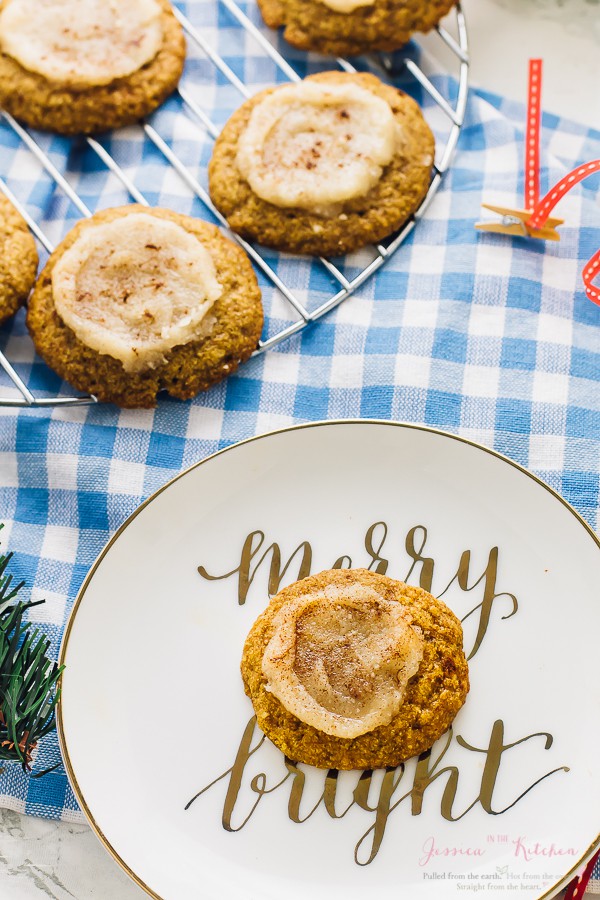 These are the first gluten free brownies I ever made! The peppermint flavour shines through beautifully, and these brownies will go faster that you can say yum. Feel free to adjust the peppermint extract to ¼ teaspoon if you want only a subtle hint. Make sure not to over bake them, so that you get that fudgy, divine brownie texture!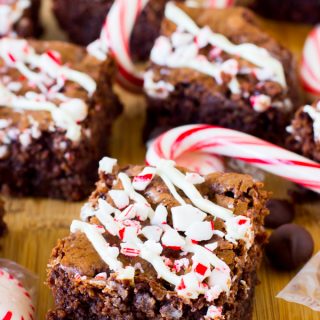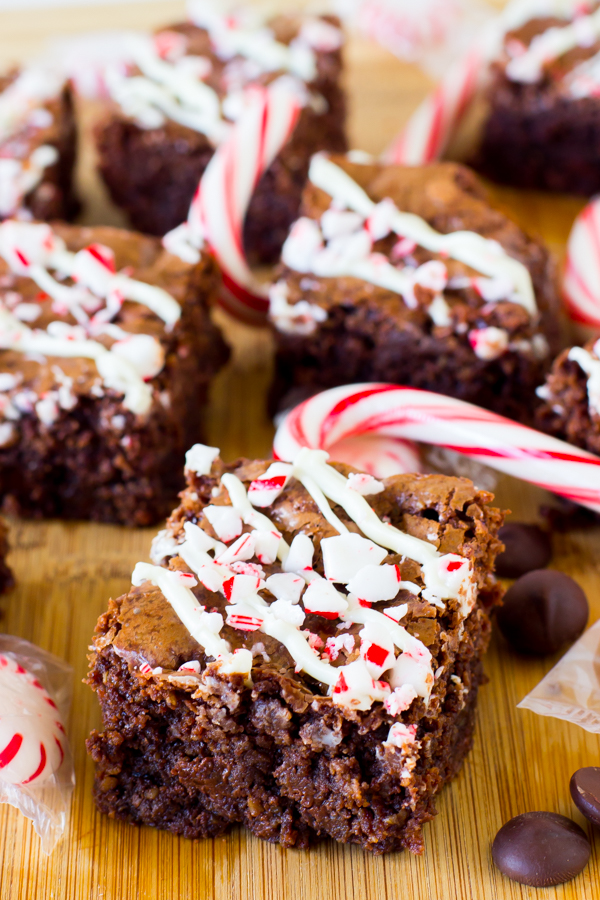 Oh my gosh – GINGERSNAP! I haven't made these in ages, and I'm working on a gf and vegan version of them to share with you for this season! These cookies will knock your socks off, and they've even converted ginger haters. They are your perfectly crisp, perfectly ginger flavoured cookies that you'll love.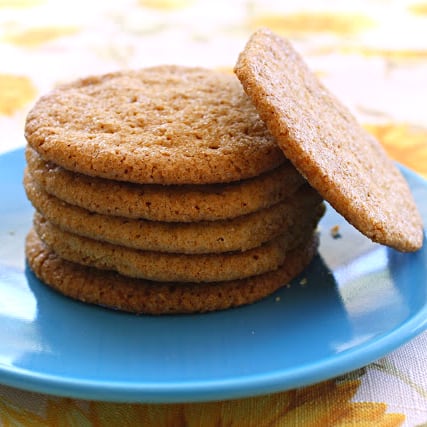 White Chocolate Cranberry Pistachio Cookies
These are my FAVOURITE holiday cookies!! Seriously, I made about 5 batches of these last year. They are the easiest cookie recipe and yes, gluten free too! I am just in love with the white chocolate cranberry pistachio flavour combo, which comes through beautifully here. Salty, sweet and texture all play perfectly together. They have the PERFECT chew and are so easy to share. Trust me, your friends and family will love you for this!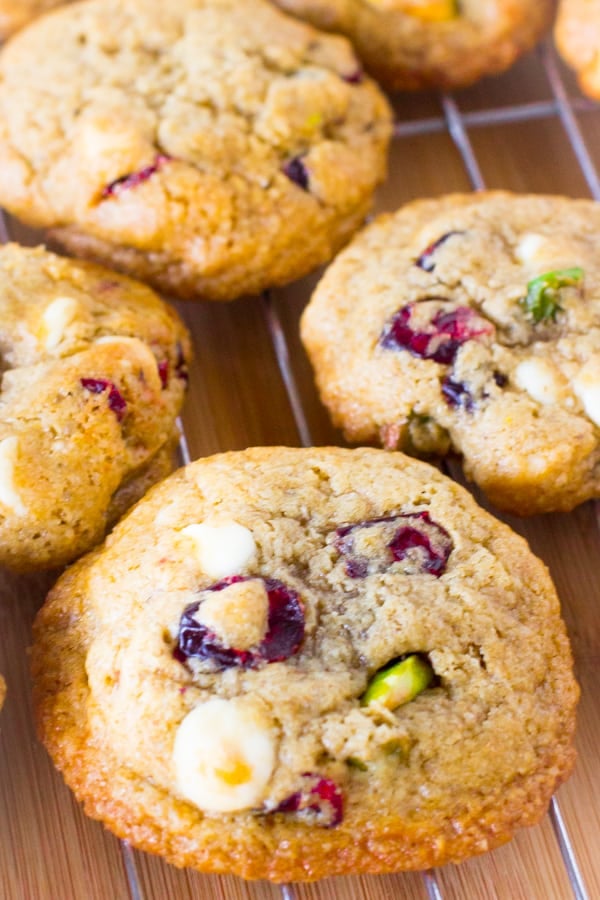 Put this sauce on everythinggggg. It's only three ingredients, and is perfect drizzled on your brownies, peppermint ice cream, your holiday pies, or even your gingerbread pancakes for some over the top holiday breakfast ideas. This caramel sauce is so versatile and lasts forever in your fridge, if you don't eat it all first.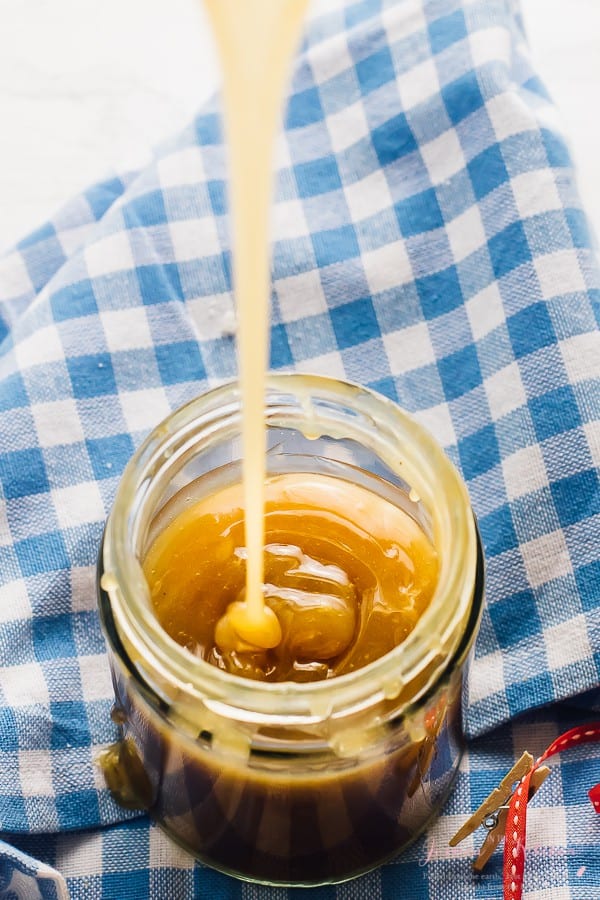 Oh my gosh, who doesn't love chocolate chip cookies? I definitely ate a whole batch of these singlehandedly last year. These cookies are perfect to make with your leftover pumpkin puree, and are so, so good. I love that the dough freezes beautifully so you can always pop one into the oven to bake when you're in the mood for a quick and easy dessert.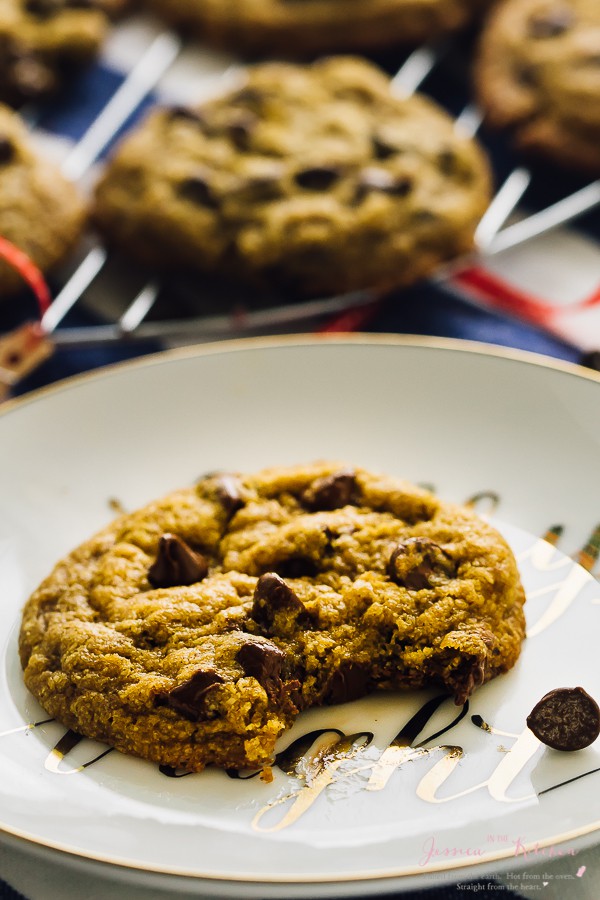 Vegan Pumpkin Cheesecake Swirl Brownies
Vegan. Pumpkin. Cheesecake. Swirl. Brownies. Yes, you definitely read that right. My friends raved after trying this, and I know they'd make a perfectly placement on your holiday dessert table. They have that beautiful mix of cheesecake consistency and flavour and a fudgy brownie texture. Since they're so rich, you can even serve them in bites for your guests.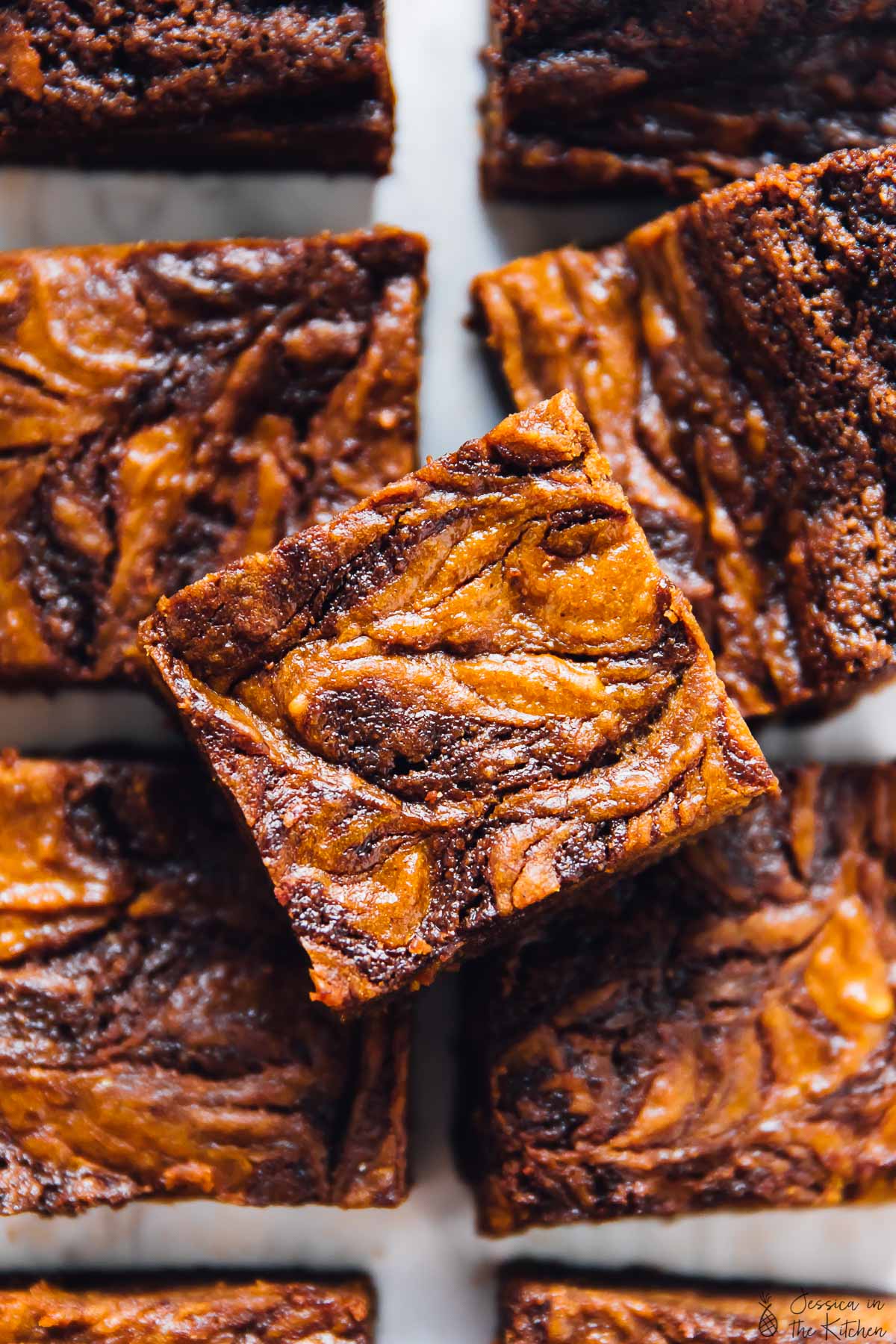 4-Ingredient Salted Caramel Chocolate Cups
These salted caramel chocolate cups really knocked it out of the park for us. These are perfect for a quick holiday treat, since they come together in like 20 minutes. One bite into that salted caramel sauce in the middle and you'll know you made the right decision making these.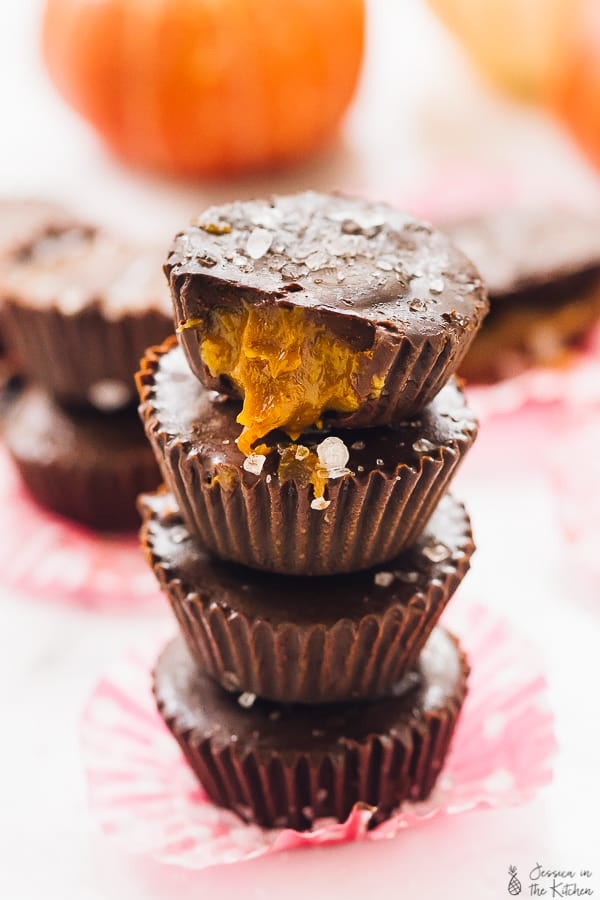 Last, but not least, this vegan caramel popcorn! Movie night? Make it. Girlfriends wine and cheese night? Make it. Appetiser for your guests? Make it. This popcorn fits in everywhere from casual to fancy, especially since it is so gorgeous. A golden caramel colour on the outside will entice you and your guests and that beautiful crutch will keep you all devouring this.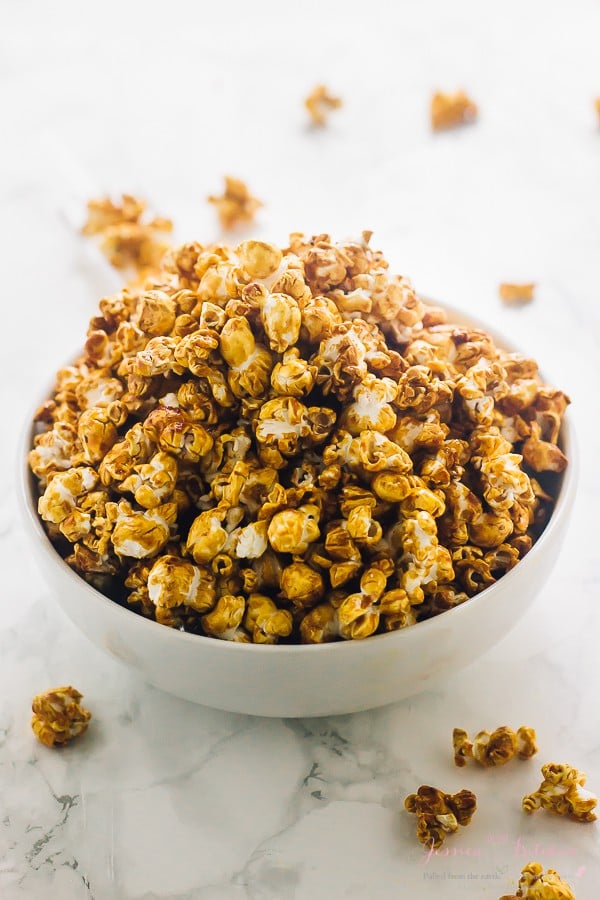 That's it! I hope you enjoy these recipes so much for the Christmas holiday season! Which one is your favourite and what do you plan to make?!