Crunchy Kale and Chickpea Salad with Lemon Poppyseed Dressing
Crunchy Kale and Chickpea Salad with Lemon Poppyseed Dressing is a quick & easy to make meal that packs tons of flavour & nutrients!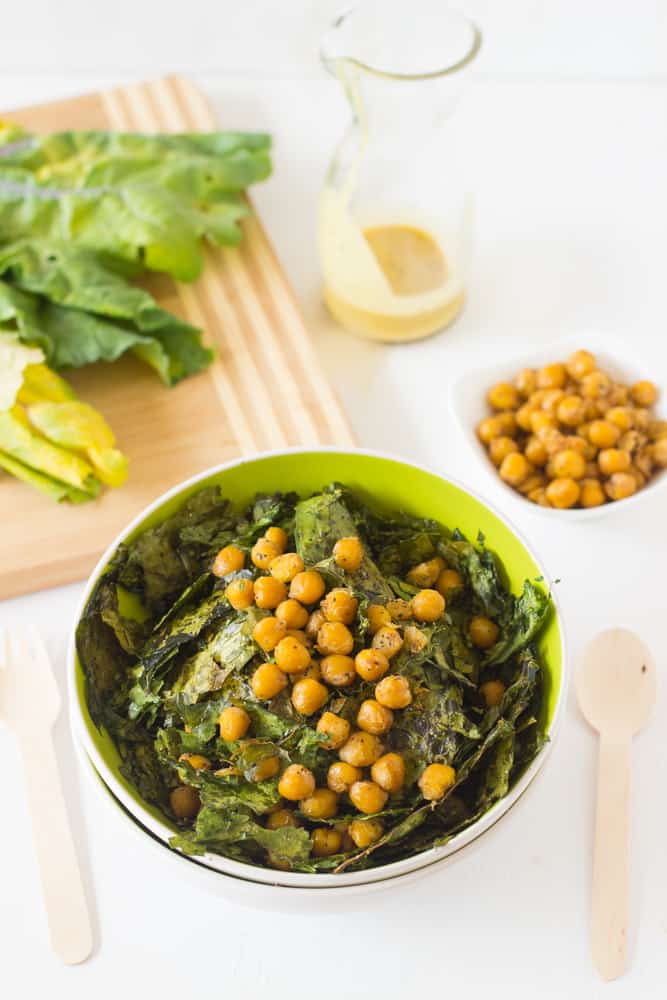 Confession time: I'm writing this post at 1:12 am.
I'm writing this post at 1:12 am and I ate hummus and pita chips for dinner. The smell of the tiny bit of leftover hummus is completely intoxicating me. I am SO HUNGRY.
I like to think of this moment right now as food blogger problems: hungry and writing a post about a kale and chickpea salad I completely devoured and would love to have a bowl appear in front of me magically *crosses fingers*.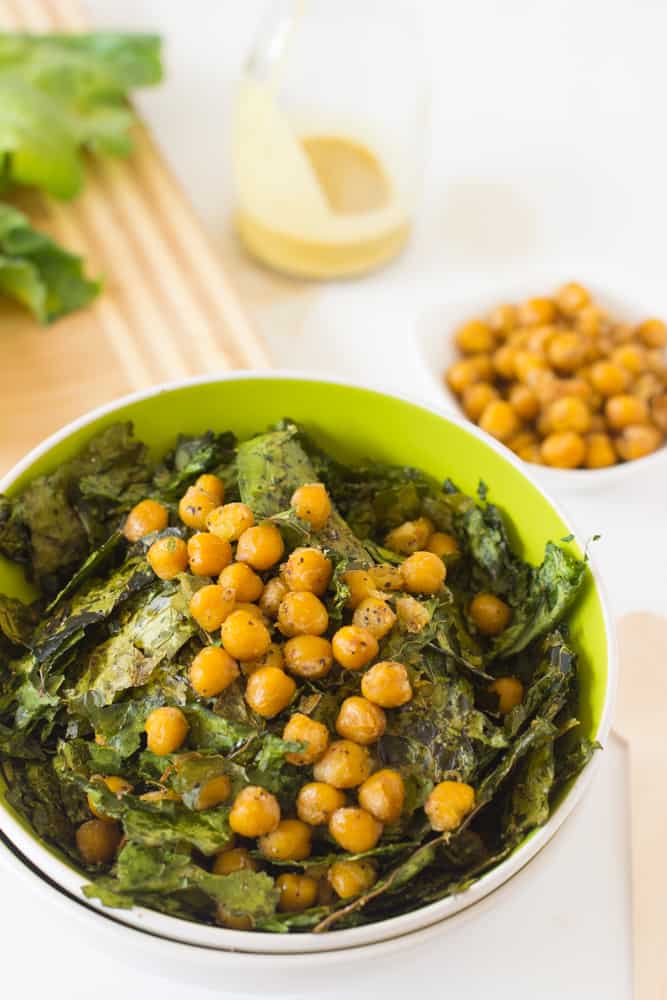 You're probably wondering: Jessica, why are you writing this post at 1:12 am and not at 9:00 pm when you said you'd do it (or you know, any time today for that matter). Well, I've got Fall on my mind. No, not Fall out Boy who I actually really loved, but the season of Fall. I literally just spent the past 4 hours putting pen to paper on 50+ fall recipes (inclusive of Thanksgiving ideas) that I plan to do for the blog for y'all. My mom told me yesterday that I'm quite obsessed with my blog. Mom, I don't think obsessed even describes ½ of it!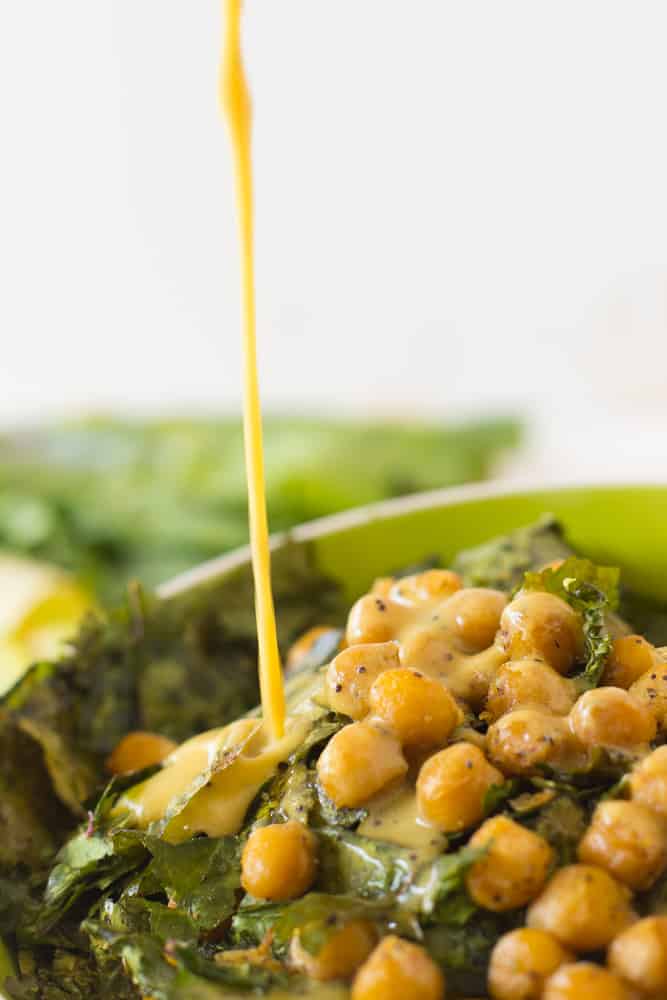 I'm not crazy, really. It started with a question of when would I start posting pumpkin recipes. Due to my type A personality, this developed into not only pumpkin recipes but ALL recipes. Yes, I wrote out more than 50 recipe ideas which I promise you isn't as easy as it sounds. But boy do I feel accomplished. SO accomplished. If this kale and chickpea salad appeared in front of me RIGHT NOW I would be so grateful…

Let's get to the salad shall we? If you're still here THANK YOU for putting up with this past midnight rant. This salad came from my obsession with both chickpeas and kale anything and a great desire to put them together. Not only did this work out well theoretically, but it worked out perfectly when it was actually made. The kale is crisp, flavourful and delicious and the chickpeas are slightly crunchy and soak up a ton of flavour. Pour the dressing and top and then you're in salad heaven.
You'll love this salad even if you aren't a salad person – AND you'll be getting a TON of veggies. The reason for so much kale is because it shrinks down when it's crisping up. I honestly used about 6 cups but I don't want you guys to revolt against me and my kale addiction so I gently put 4 cups in the ingredients. Feel free to add the entire 6 cups. Trust me, it shrinks down to about 3 cups at the end.
This is definitely a salad I see myself making again before the summer is over (HOW are we midway through August?). While I love love love kale and chickpea, it's because of the dressing. Lemon Poppyseed crossed my mind mainly because I still have a bag of poppy seeds left and they add great texture, and it is SO good! The dijon mustard is pretty fantastic at being a natural thickener for this dressing and of course the maple syrup adds a bit of sweetness that makes this a dressing I need to pour on all salads. Did I mention this baby is vegan? Yes, yes she is. Okay, I'm starting to ramble again. Eat up!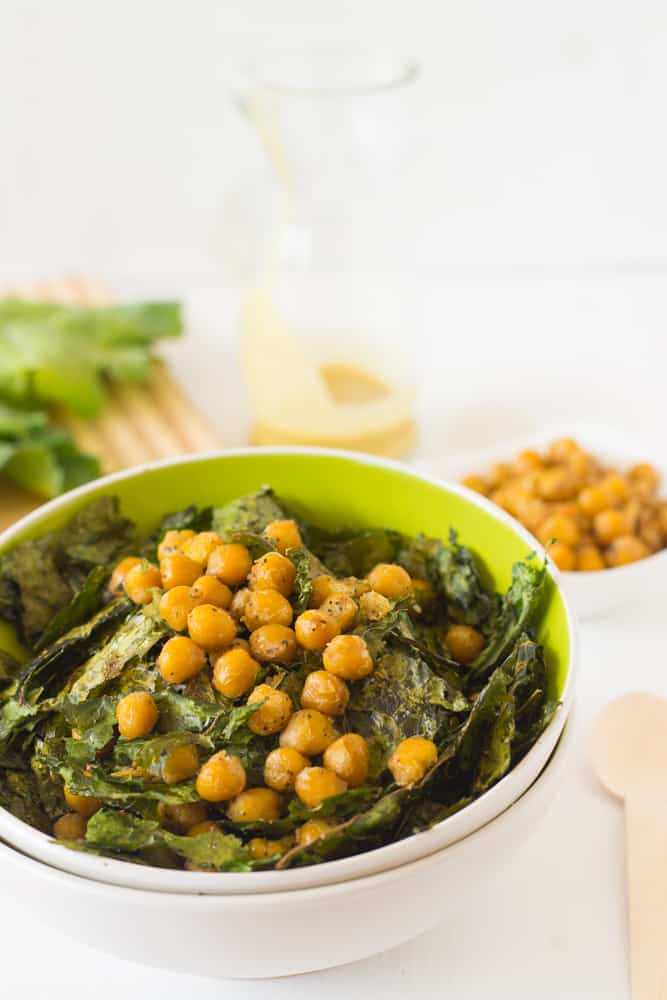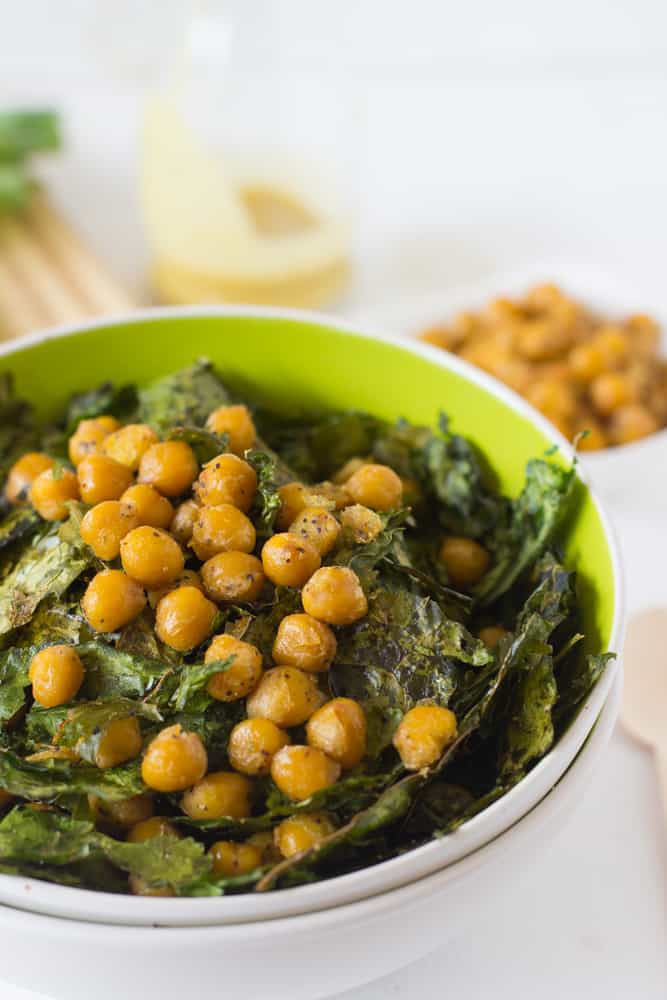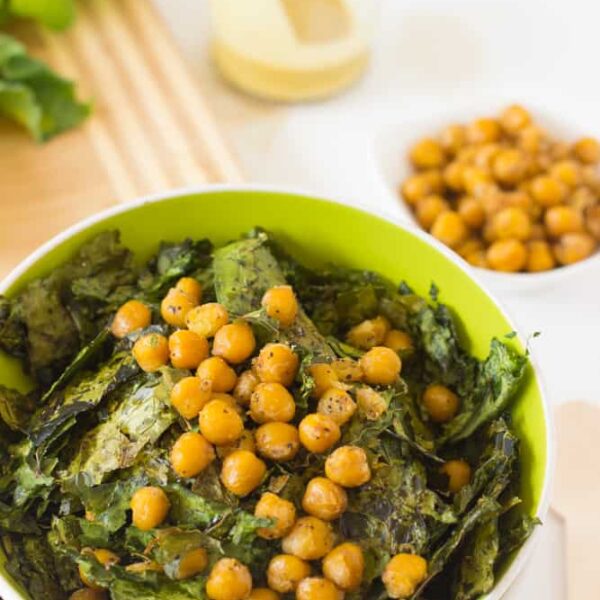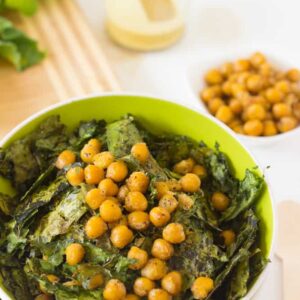 Crunchy Kale & Chickpea Salad with Lemon Poppyseed Dressing
Crunchy Kale & Chickpea Salad with Lemon Poppyseed Dressing is a quick & easy to make meal that packs tons of flavour & nutrients!
Ingredients
4 cups kale, de-stemmed and washed
1 cup chickpeas, drained and pat dry
1 1/2 teaspoons salt
2 teaspoons ground black pepper
Lemon Poppyseed Dressing:
1 tablespoon lemon juice
A pinch of poppyseeds
1 tablespoon Dijon mustard
1 tablespoon Olive oil
1/2 tablespoon maple syrup
Instructions
Preheat oven to 325 degrees Fahrenheit.

Washing The Kale and Removing From The Stems
Wash the Kale and you can dry in a salad spinner if you have one, or with a paper towel. Strip from the stem and break the kale into pieces.



Spray a baking sheet with cooking spray and spread the kale out over it. Either spray the kale with cooking spray or toss with oil (I find spraying the kale easier).


Sprinkle with 3/4 teaspoon salt and 1 teaspoon ground black pepper. Bake for 10 minutes.



While baking, heat 1 tablespoon coconut oil over medium high heat. Add the chickpeas and the remaining salt and pepper and stir to combine.


Cook the chickpeas on medium-low heat for 15 minutes, stirring frequently (you can always start these first while waiting on the oven to preheat). Remove from heat when finished.


When finished, place crunchy kale in a bowl and top with chickpeas. Toss to your desired combination. Pour dressing on top (see below) and enjoy!
Lemon Poppyseed Dressing
Combine all ingredients for the dressing in a container and whisk together for a minute. Pour desired amount on top of salad.
Calories: 288kcal, Carbohydrates: 40g, Protein: 14g, Fat: 11g, Saturated Fat: 1g, Sodium: 1887mg, Potassium: 923mg, Fiber: 7g, Sugar: 7g, Vitamin A: 13387IU, Vitamin C: 165mg, Calcium: 255mg, Iron: 5mg
Disclaimer: Although jessicainthekitchen.com attempts to provide accurate nutritional information, kindly note that these are only estimates. Nutritional information may be affected based on the product type, the brand that was purchased, and in other unforeseeable ways. Jessicainthekitchen.com will not be held liable for any loss or damage resulting for your reliance on nutritional information. If you need to follow a specific caloric regimen, please consult your doctor first.