It's That Easy Ebook Launch Day! Vegan/Vegetarian Starter Kit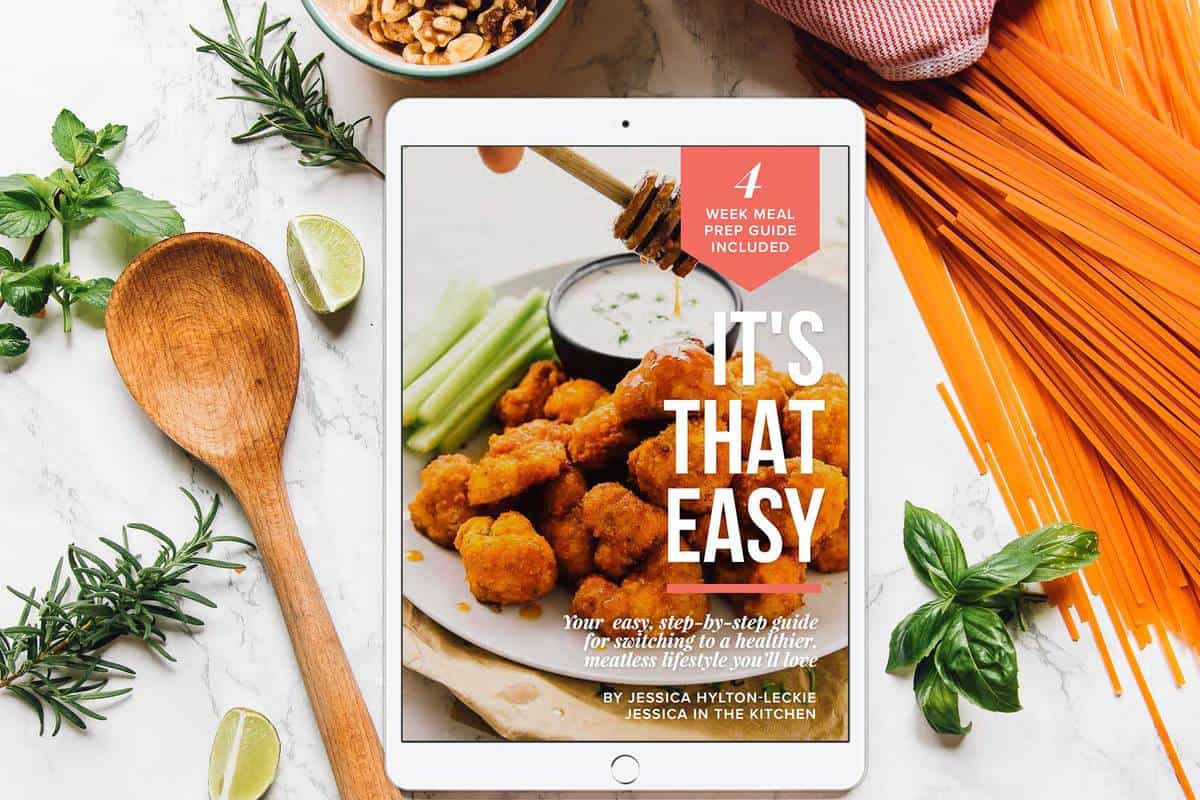 Friends! Today, September 5, 2017 is Launch Day for my ebook "It's That Easy"! I have been looking forward to this day for months and I am so happy to finally share my ebook with you!! You can purchase the ebook and find ALL the information on the sales page here! It also features a video of me that was really fun to shoot and tons of delicious food! This is the ultimate guide for how to become a vegetarian or vegan.
I have some EXCITING plans for today: We're having not one but TWO giveaways! We'll be having an Instagram live today at 10:00 AM EST and a Facebook live at 11:00 AM EST! Make sure you tune in or watch it right after for a chance to win a copy of the ebook!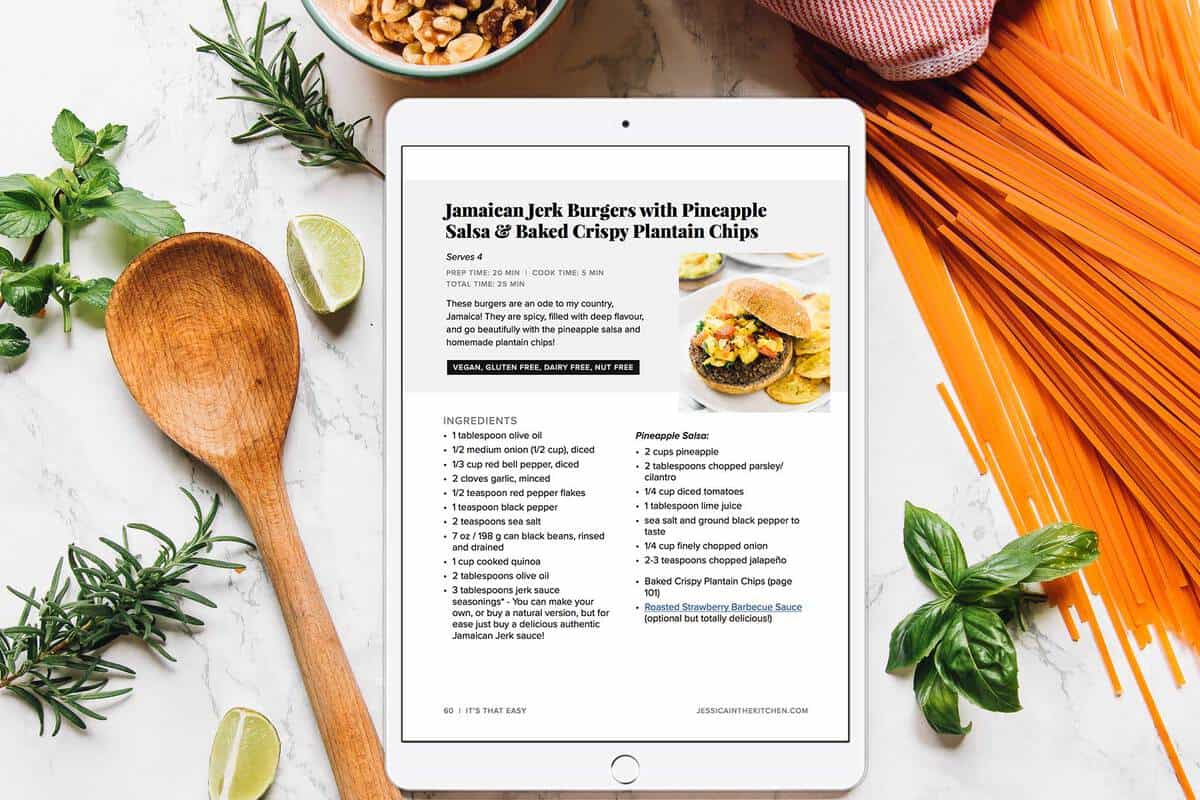 By the way, it's my parents 30th anniversary so Happy Anniversary Mom & Dad!! This day has so much meaning for me because of this too since family is so important to me. ❤️ This is exactly why I dedicated this book to my family – my amazing husband, my parents and my brothers. AKA the original taste testers squad haha! I also want to thank my ebook designer Meg who did SUCH an amazing job on it!!
Facebook Live and Instagram Live
Some exciting things are happening for our live videos today:
balloons
mimosa aka morning coffee or tea
giveaways
all the things pineapple
SO be sure to tune in!! P.S. if you miss it you can always watch it afterwards!
Ebook Magic
I hope this ebook changes your life. I wrote this ebook to be the book I wish I had when I first decided to switch to a healthier, meatless lifestyle. It is 147 pages of tips, guides, solutions and recipes to make your life so much easier.
In fact – this ebook is great for you whether you're:
interested in going meatless
you're already plant based but want new and delicious ideas
or just want to to start eating healthier, feeling better and living happier!
If you want a longer version of the story behind this ebook you can check out this post: Jessica in the Kitchen Ebook Story.
I want you to know that I am so grateful to YOU for inspiring me to write this ebook and for support Jessica in the Kitchen over the last 7 years! It's such an honour to share my VERY first product with you.
Okay! I hope you go grab a copy of the ebook and enjoy all the recipes! If you buy it, let me know and tag me on Instagram using #jitkebook!