Happy Chinese New Year! Gok Jai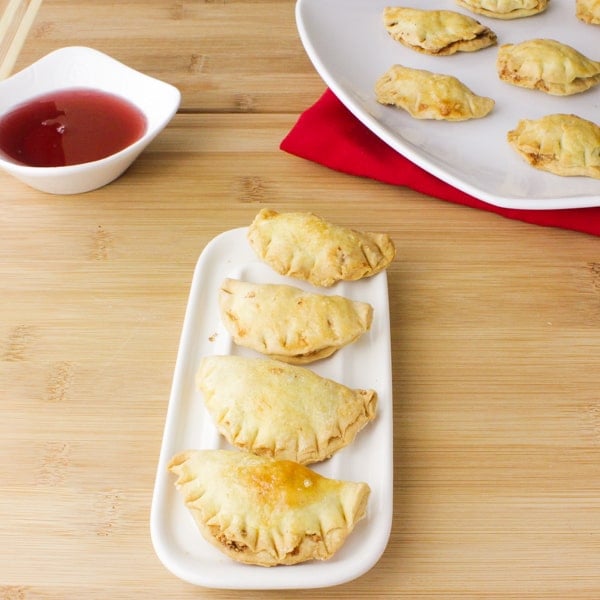 Happy Chinese New Year, friends! This is the first year that I am officially celebrating Chinese New Year on my blog, and I made a treat for you namely Gok Jai. It's popularly referred to as a peanut puff, I'm guessing due to its gorgeous puffy texture and peanut filling. Now, while I can't guarantee the extreme tradition of these recipe has been kept (due to the fact that I ended up making my own recipe since the "traditional" ones I found online were messy), this still keeps the same essence and filling of the traditional cookies. Crunchy and delicious, I think the filling did it for me! My family has successfully finished them off, so I guess we celebrated early!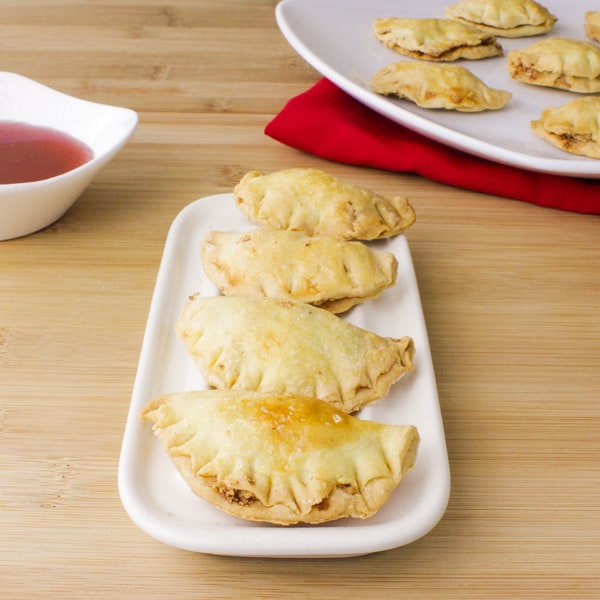 I've always loved trying treats from a new culture (which happens every time I try an American treat when you think of it) not only because it's new but I absolutely love learning about new cultures and experiences. Travelling is when I'm most at peace, even more than baking, and I feel as if I just want to be a part of this new culture. When I was in Russia last year, I got so excited I learned the entire alphabet and I was able to read a few signs and understand them, and speak some (basic) phrases. I even left with a new Russian friend who I still talk to. Making these last night made me feel as if I had travelled to China to celebrate Chinese New Year and Gok Jai with them last night! It's quiet an experience.
But I'm not celebrating this alone! I teamed up with three of my blogger friends and we are all celebrating Chinese New Year together. Both Lauren from Hall Nesting and Jessica and Johnny from The Blueberry Bison created some delicious dishes:
Lauren from Hall Nesting made Fried Rice, a perfect staple of course for this celebration!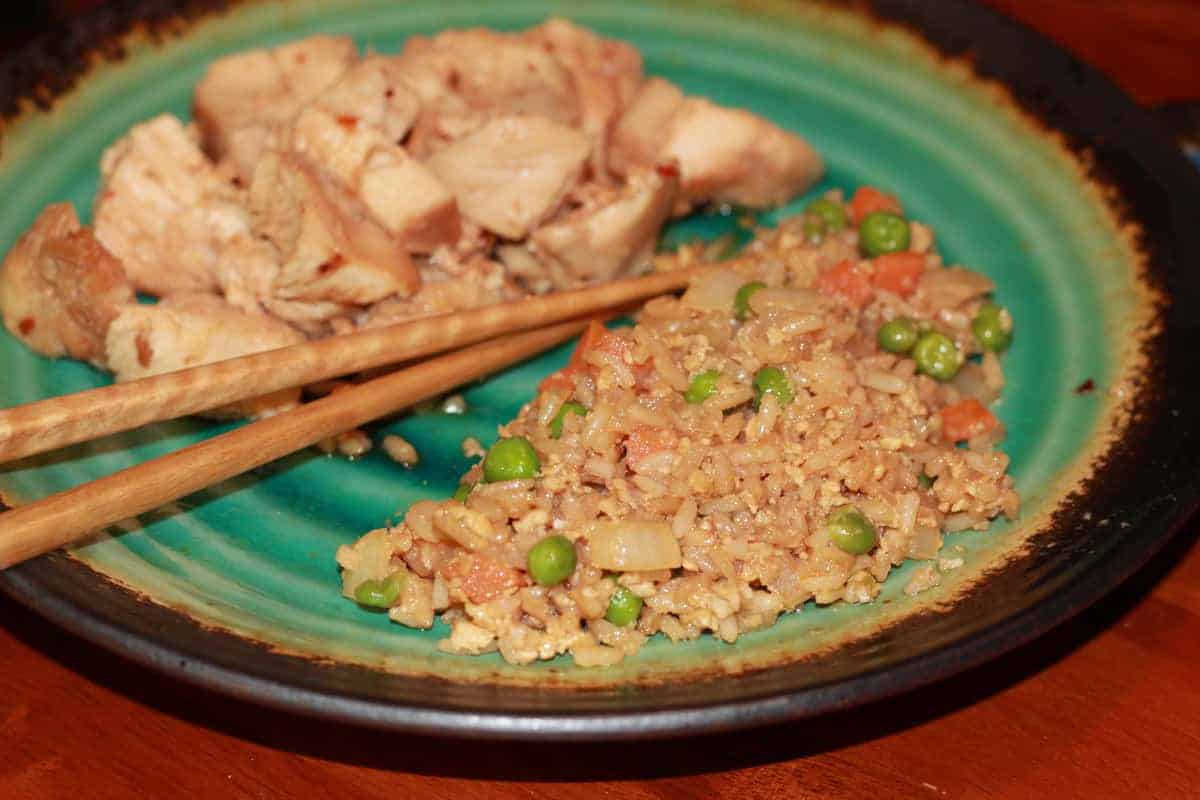 I do hope you enjoy this holiday and Happy Chinese New Year!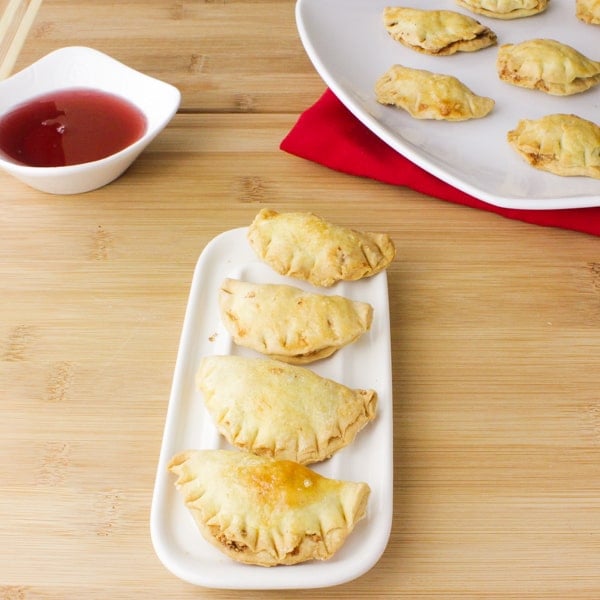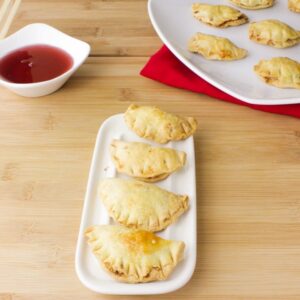 Happy Chinese New Year! Gok Jai
Popularly referred to as a peanut puff, I'm guessing due to its gorgeous puffy texture and peanut filling!
Ingredients
Filling
1/4 cup roasted peanuts
1/2 tablespoon sesame seeds
1 tbsp sugar
¼ teaspoon salt
Pastry:
1 cup flour
3 tbsp butter, cold and cubed
1 egg, beaten
1 tbsp water
Instructions
Grease a cookie sheet, set aside.
Filling
I bought my peanuts pre-roasted, but you can easily roast them (skin them if you're buying them raw) in an oven for 350 degrees for 15 minutes.

Blend the peanuts, sesame seeds, sugar and salt together until combined for about 2 minutes, as the peanut begins to break down. The mixture should like slightly chunky and hold together. Set aside.
Pastry
Combine the butter and flour in a food processor, slightly chopping together until it looks like coarse sand.

Add the beaten egg and the water to the mixture until a dough forms.

You may end up needing a bit more flour if you're dough is too sticky. Add a tablespoon at a time, but don't pass 5 tablespoons.

Cover the dough with saran wrap and allow the dough to rest for 15 minutes. During this time, preheat oven to 355 degrees.

When your dough has finished resting, roll out the dough on a well floured surface with a floured rolling pan. Using a cookie cutter, cut circles out of the dough.

Lay them onto cookie sheet and using a teaspoon of filling, place the filling on the dough and pinch the edges over. You can twist the ends or seal with a fork which will leave decorative marks.

Brush the egg wash onto the cookies and bake for 20 minutes.

Remove from oven and enjoy! Happy Chinese New Year!
Calories: 58kcal, Carbohydrates: 6g, Protein: 2g, Fat: 3g, Saturated Fat: 1g, Cholesterol: 21mg, Sodium: 59mg, Potassium: 27mg, Fiber: 1g, Sugar: 1g, Vitamin A: 77IU, Calcium: 8mg, Iron: 1mg
Disclaimer: Although jessicainthekitchen.com attempts to provide accurate nutritional information, kindly note that these are only estimates. Nutritional information may be affected based on the product type, the brand that was purchased, and in other unforeseeable ways. Jessicainthekitchen.com will not be held liable for any loss or damage resulting for your reliance on nutritional information. If you need to follow a specific caloric regimen, please consult your doctor first.