Beer-Battered Fish Tacos with Sriracha Mayo
Beer-Battered Fish Tacos with Sriracha Mayo is a delicious, easy and insanely tasty meal. The pico de gallo is the best part!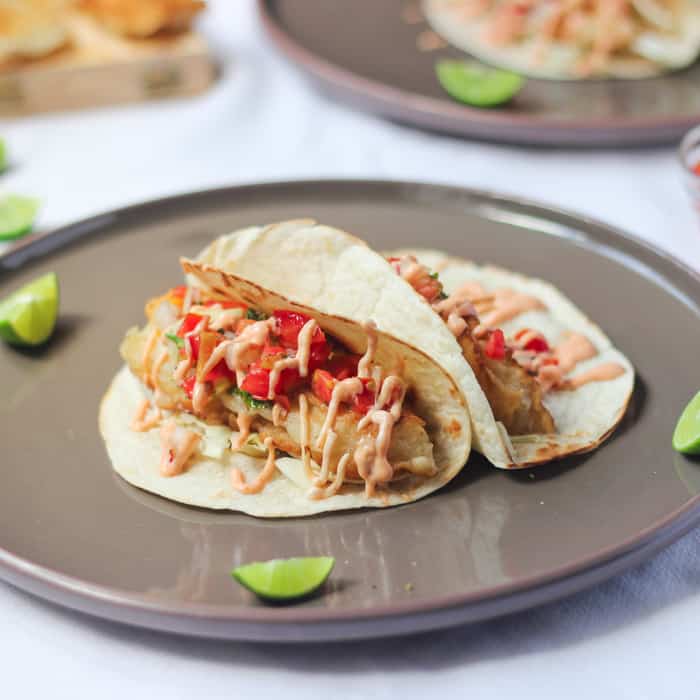 I understand that today is Pi Day, and well, this isn't Pie.
This isn't in any way equal to 3.14.
IT IS, however, Lent, AND a Friday. Who doesn't have fish during Lent AND Friday is like, World Fish Fry day. I do think these fish tacos have their perfect place here today.
So let's get right into it. I have been watching Food Network every single day and other than the fact that chefs have a lot of tattoos, I noticed that fish tacos are like, well, a thing. A very big thing at that. I couldn't watch an episode of Eat St. without fish tacos being on the menu of one of the food trucks. This led me to think, ponder and dream about fish tacos. All sorts of deliciously battered and fried fish tacos with yummy sauce.
On Ash Wednesday Mr. Jessiker Bakes and I got straight to it to ring in Lent with a delicious fish meal.
I'm happy to say, this taco is pretty amazing.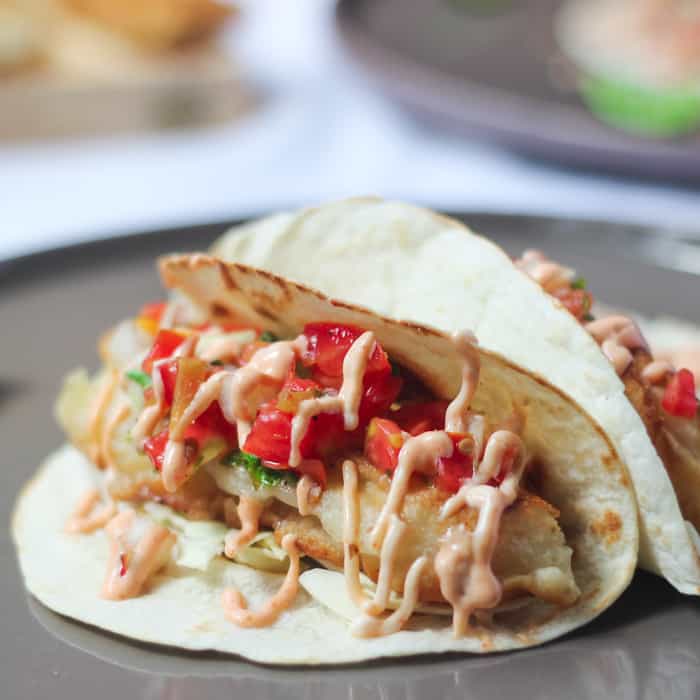 Now that we've done it, fish tacos are actually pretty easy, and it was so good my craving for another one set in right after I finished mine. Yeah, it really is that good.
Let's start with the fish. Anything beer battered tastes great, but seafood seems to take the cake. I should point out that I am not big on fish, I'm more a crab and lobster girl and this fish won me over. The fish had a flavourful crunchy and soft crisp shell and on the inside was hot and soft, filled with so much flavour that it tasted like freshly buttered bread in the fish meat in the best way you could think possible. I ate a few pieces before I could even make it to my taco. Maybe this recipe makes a bit more than 4 tacos…hehe…
The pico de gallo was my favourite part which says a lot because I LOVED the fish. I have to congratulate Mr. Jessiker Bakes because he made this (I told you he was the better cook) and I could literally eat this ALONE with a spoon. The flavours from all of the ingredients alone were great, but when soaked in the lime juice they became so pronounced and outstanding that I was in foodie heaven. It adds such a delicious and crisp contrast to the fish that if you make no other toppings you have to make this for your fish tacos.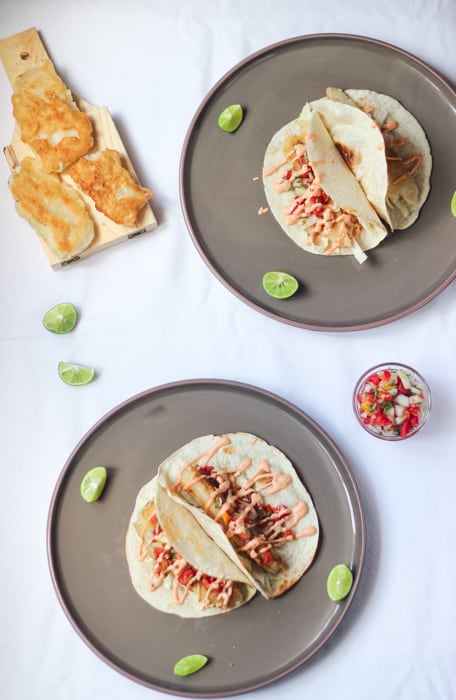 The Sriracha Mayo. Now, we are big spice fans; I blame Mr. Jessiker Bakes for this although I've always loved pepper. Okay, I blame living in the Caribbean, but I blame in an amazing way. The Sriracha Mayo was the perfect ending touch. It's a delicious and creamy sauce with the right punch to finish off your fish taco.
I recommend taking a bite and getting all of the flavours, then you'll know that you just made the best decision of your Friday. I thoroughly enjoyed these fish tacos and have definitely put it on my regular rotation. I now totally understand why it's on every food truck!
Your Friday is looking pretty good.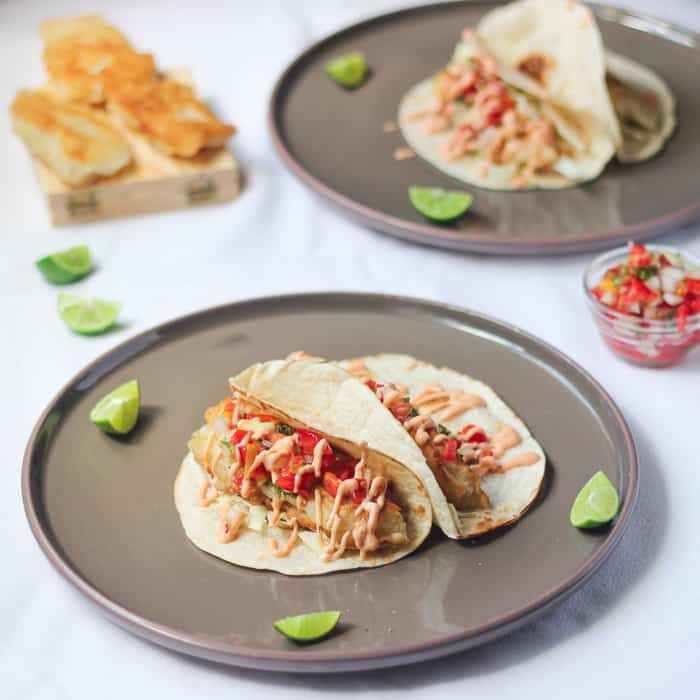 If you enjoyed these tacos, you'll also love these Breakfast Tacos with Pico de Gallo!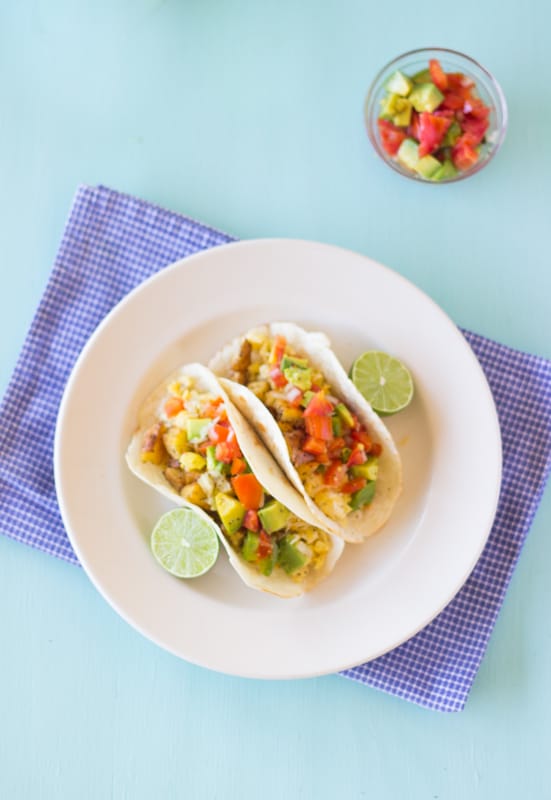 Check out all my dinner recipes!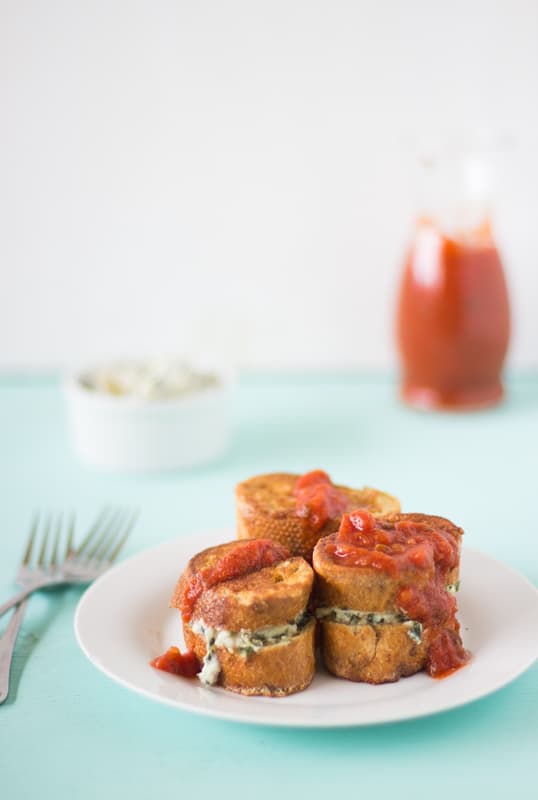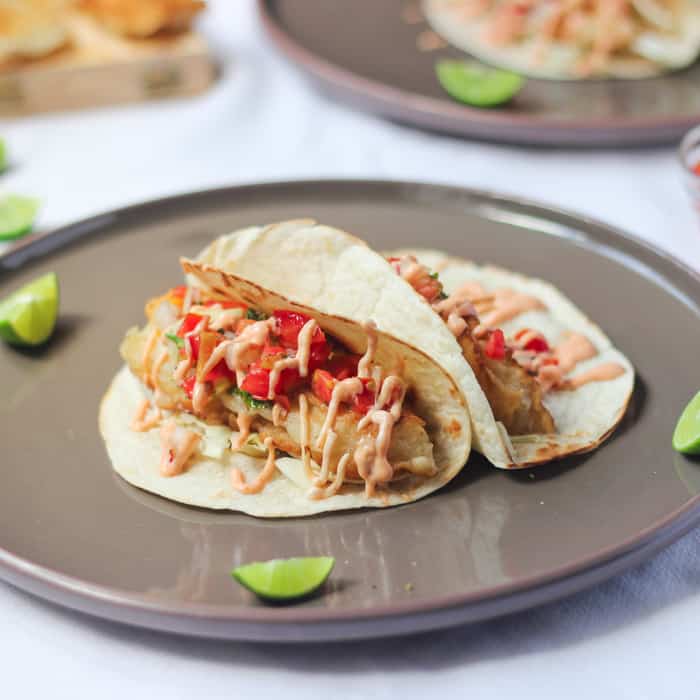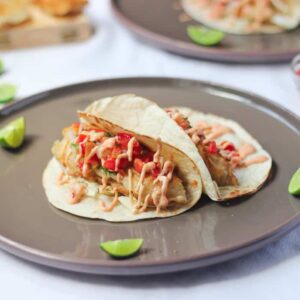 Beer-Battered Fish Tacos with Sriracha Mayo
Beer-Battered Fish Tacos with Sriracha Mayo is a delicious, easy and insanely tasty meal. The pico de gallo is the best part!
Ingredients
4 6- inch tortillas, soft tacos
Beer Battered Fish:
1/2 pound white fish
1 3/4 cups pastry or AP flour
1 cup beer
1 teaspoon salt
1 teaspoon pepper
1 teaspoon garlic powder
3 tablespoons oil
Pico de Gallo:
1/2 a small onion, diced
1 small tomato, diced
1 whole chili pepper, diced
4 small branches of cilantro, diced
3 small limes
1/2 teaspoon salt
1/2 teaspoon ground black pepper
Sriracha Mayo:
1 tablespoon Sriracha
3 tablespoons mayonnaise
squeeze of a lime
Extra limes, to serve
Instructions
Tacos
In a pan over medium high heat, place the tacos to get a slight crisp and to aerate them for about 30 seconds on each side. This creates a lighter finish. Set aside.
Beer Battered Fish
Slice of the fish into the sizes that you want your fish tacos to be; usually two pieces or so go in one fish tacos, so cut it a size appropriate to your tacos.

Mix the flour, salt, pepper and garlic together. Add the beer and whisk it in until there are no clumps.

Heat oil in a medium sized pan over high heat. Have a splash guard nearby if you own one. Dip the fish cutlets into the beer batter until coated. You want the batter to be quick. Quickly place into the oil ONLY when it begins to sizzle. You can test the oil by putting a piece of the onion the pico de gallo into the oil to see if it sizzles.


Fry fish for about 3 minutes on each size, or until the batter has been cooked and has browned on each side. Remove and place on a paper towel to remove excess oil.

Pico de Gallo
Mix all of the ingredients except the lime and coriander, combining until mixed together. Squeeze the limes over the mixture - you want the pico de gallo to soak in the lime juice, so ensure the entire mixture is covered slightly with the juice. Allow to soak for about 15 minutes to ensure all the flavours are extracted - This can be done before the fish is even battered. After soaked, add cilantro and mix.
Sriracha Sauce
Mix the sriracha and mayonnaise. I would advise adding two teaspoons of Sriracha at a time to ensure you get it to your desired spiciness.


Add a squeeze of lime in the mixture. Place in a squeeze bottle if you have own to make for easier squeezing onto the tacos.
Putting it all together
Place the fish in the taco.

Add some pico de gallo and squeeze the sriracha sauce over it all.

Serve tacos with limes for an extra citrus flavour.
Calories: 623kcal, Carbohydrates: 78g, Protein: 24g, Fat: 25g, Saturated Fat: 3g, Cholesterol: 33mg, Sodium: 1440mg, Potassium: 651mg, Fiber: 9g, Sugar: 6g, Vitamin A: 388IU, Vitamin C: 38mg, Calcium: 105mg, Iron: 5mg
Disclaimer: Although jessicainthekitchen.com attempts to provide accurate nutritional information, kindly note that these are only estimates. Nutritional information may be affected based on the product type, the brand that was purchased, and in other unforeseeable ways. Jessicainthekitchen.com will not be held liable for any loss or damage resulting for your reliance on nutritional information. If you need to follow a specific caloric regimen, please consult your doctor first.