How-To: Perfect Whipped Cream Frosting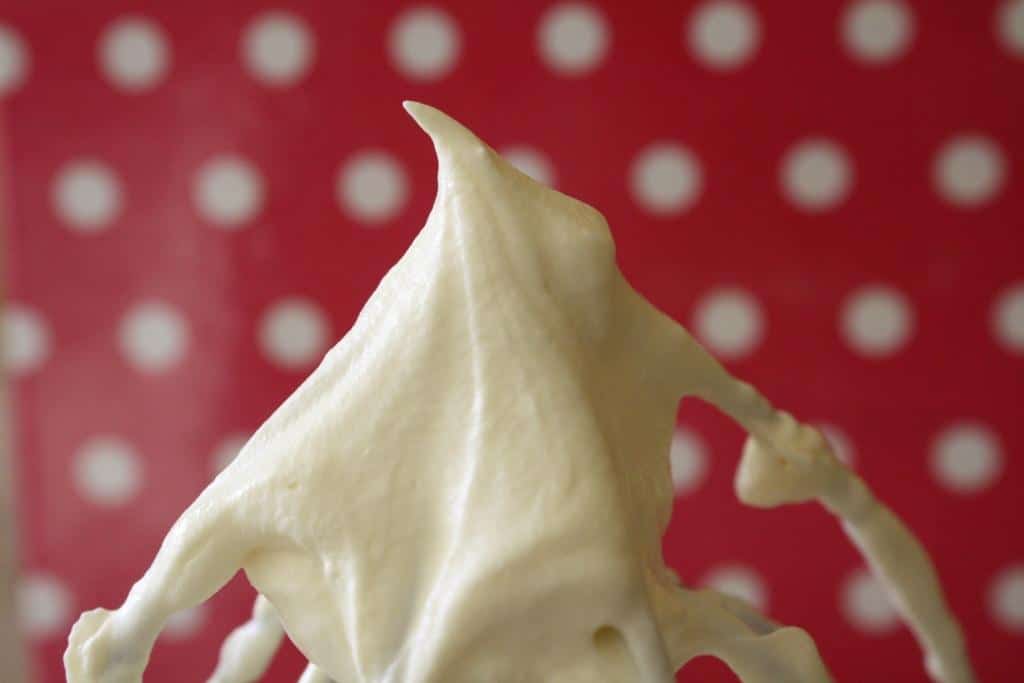 Happy Monday Everyone!
I'm so excited to start my how-to series! Today we are going to be doing the perfect whipped cream frosting – definitely one of my favourites thanks to it's melt in your mouth texture.

I made a video for you (yaaay) done by Mr. Jessiker Bakes showing you how I make it! Seriously though, if you mute the video for the first twenty seconds I look HILARIOUS gesticulating and shaking my head! Now, some things I didn't say in the video:
PREPARATION
1. Your whipped cream should be cold; not freezer cold but fridge cold, refrigerated for at least 6 hours before use (it's supposed to be kept in the fridge anyway so you should be fine).
2. If your bowl and whipping attachment are cold too that's a HUGE plus. To do this you can fast-freeze them in the freezer for about 10-15 minutes immediately before use.
3. Make sure your bowl is CLEAN and DRY. Like, any amount of leftover soap, anything can mess up the texture of the cream so make sure it's clean and dry.
4. Make sure the measuring cups you're going to use are also clean and dry.
DURING
1. Seriously, it's super easy for this to turn to butter. It's happened to me already, and there's no coming back most times. HOWEVER, if you happened to be day dreaming while it's on it's last whipping increment, and you have an over thick curdling mixture in front of you, you can fix it. Add some more liquid whipping cream frosting and using your spatula, fold it in slowly. This will lighten up the thick mixture. If you used 2 cups originally, you will need like 1/4 cup for example, so a 2:0.25 ratio. Mix slowly and you will be able to fix this problem.
AFTER
1. The thickness of the frosting you will need depends on what you're using it for. In the video, I'm at like level 1 of thickness. So
Level 1 of Thickness (consistency of what you think a cloud would be! Or marshmallow creme – Cheesecake or other dessert toppings, or fillings
Level 2 of Thickness (About 10 more seconds of mixing) (consistency of a thicker marshmallow creme) – Middle of cakes or other layers, or to frost cupcakes
Level 3 of Thickness (THICKEST and don't push past this! About 5-10 more seconds) (consistency of a thick body butter lotion) – To frost for example the top of an icebox cake
2. After tasting the three teaspoons, I added another one and then it was perfect. Again, this is to taste so that's why I added it one at a time.
3. Always keep the frosting in the fridge or cold.
If you have any additional questions, just leave them in the comments below! Remember tomorrow we will be doing how to bake the perfect cupcakes.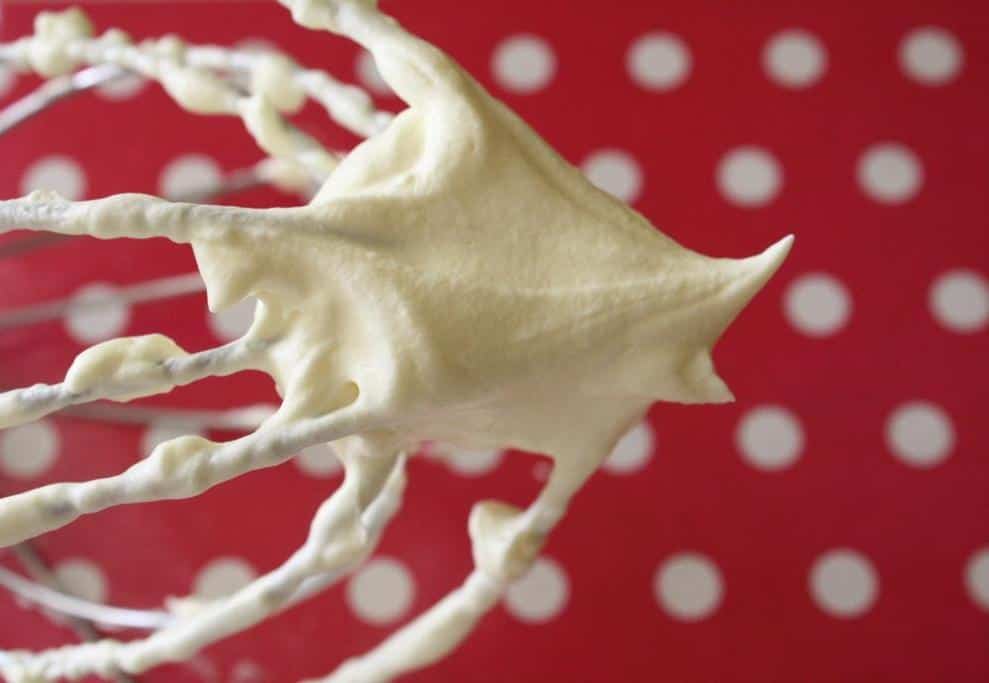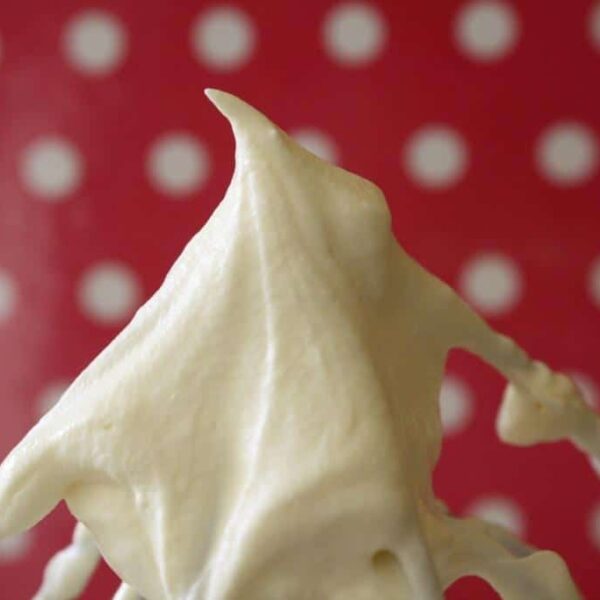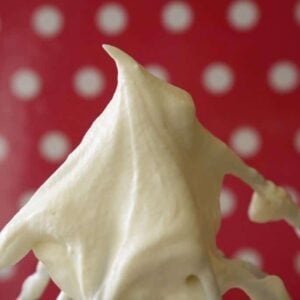 How-To: Perfect Whipped Cream Frosting
The perfect whipped cream frosting – definitely one of my favourites thanks to it's melt in your mouth texture.
Ingredients
2 cups whipping cream
3 teaspoons sugar
Instructions
Place heavy cream mixture and 1 teaspoon of sugar in the bowl of an electric mixer fitted with the whisk attachment; beat until soft peaks form then add the other two teaspoons, then beat until thick and spreadable.


Use immediately or keep in fridge until ready.
Calories: 141kcal, Carbohydrates: 2g, Protein: 1g, Fat: 15g, Saturated Fat: 9g, Cholesterol: 54mg, Sodium: 15mg, Potassium: 30mg, Sugar: 1g, Vitamin A: 583IU, Vitamin C: 1mg, Calcium: 26mg
Disclaimer: Although jessicainthekitchen.com attempts to provide accurate nutritional information, kindly note that these are only estimates. Nutritional information may be affected based on the product type, the brand that was purchased, and in other unforeseeable ways. Jessicainthekitchen.com will not be held liable for any loss or damage resulting for your reliance on nutritional information. If you need to follow a specific caloric regimen, please consult your doctor first.