The Best Moments of Jessiker Bakes 2013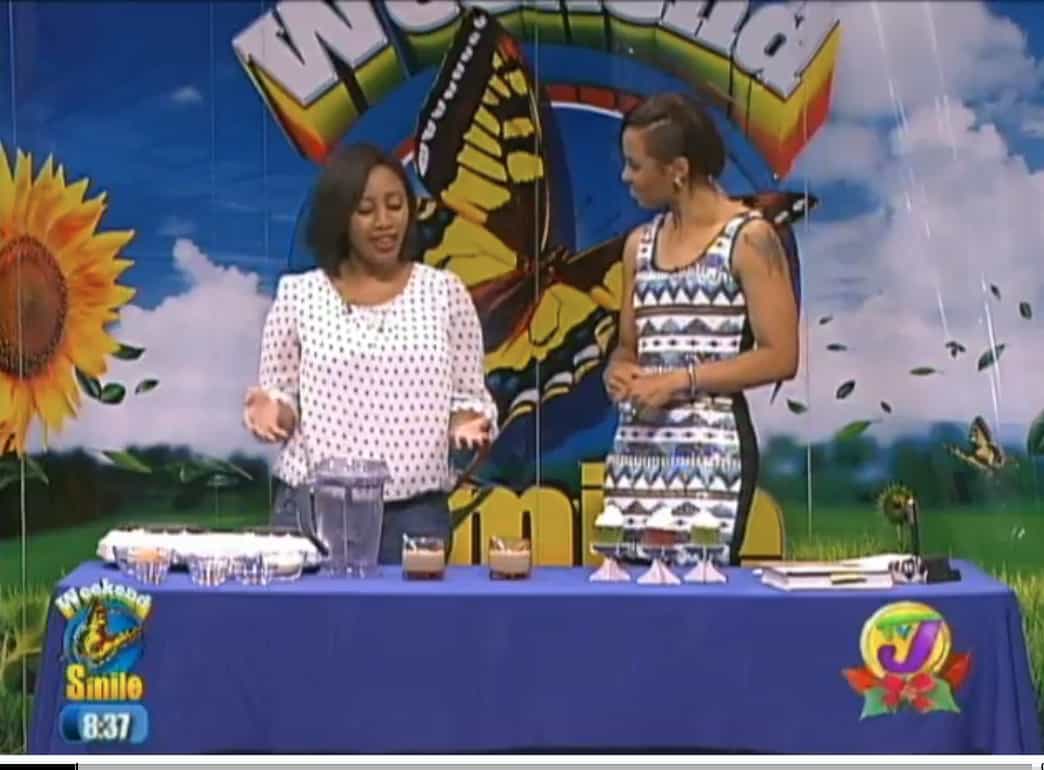 2013 is over! How did that happen so quickly? It's been a great year for Jessiker Bakes, but mainly the last two months of the year since I really got back into my blog! I can only look on it positively rather than in hindsight that I should had gotten back into it earlier because it means that 2014 is going to be an amazing year for Jessiker Bakes!! Falling back in love with your blog feels amazing – trust me! And it essentially leaves you with a post such as this of your best moments for the year. I was going to do a recipe roundup again, but the truth is that most of the recipes coincide with my Christmas Recipe Roundup for my most viewed posts, so I thought, why not highlight my 5 best moments of Jessiker Bakes 2013?
1. The highest receiving views, pins & reposts.
And the winner is….My Red Velvet Cake Cheesecake! You guys really seemed to love this post! What is funny is that I made this recipe over two years ago…! But it really, and finally, picked up in 2013 when I added it to Foodgawker. Don't ask me what I was doing before the past two months – definitely under-utilising my blog! This also picked up when Chobani Yogurt pinned it under their Drool-Worthy Pins (WHICH I got insanely excited about since I am a Chobani yogurt lover myself and they finally brought it to Jamaica a month ago, and I bought tons and sent pictures to my friends who also love it!) I myself LOVE this recipe because, well duh it has Cheesecake in it! If you haven't tried it yet you really need to!
2. Being on TV twice in One Year (Watch the Videos here!)
Earlier this year I was invited on Smile Jamaica Television during the Easter to make Easter-themed cupcakes, to which I made Bird's Nest Cupcakes, and then not that long ago I was invited to make Eggnog and also show my Peppermint Chocolate Cupcakes. I've been on the show once before but twice in one year seemed pretty stellar to me! Not to say I'm a pro or anything, but the last time was the chillest for me; I was nervous but not nearly as the first. Back in Easter of this year when I came on to make the cupcakes, I apparently made a really funny moment where I put my pink apron on the male host of the show – it was spontaneous but ended up making an appearance every time the commercial for the show came on TV. That was even more fascinating that that scene of us laughing our heads off came on over and over almost everyday for a long time!
3. Getting Back Into My Blog & Tripling My Views
I know I semi mentioned this earlier, but you don't even understand! This was such a top moment because I finally saw proper growth in my blog and was maintaining connections. Having a food blog isn't easy, and maintaining it is even harder. I feel slightly ashamed that I would get comments and for some reason not reply (seriously Jessica ?!) I've broken out of old habits and I reply to everyone, I interact with SO many more blogs (coming from zero) and I don't do it to get views, but because I want to. I have found so many new favourite blogs and amazing bloggers and I have no intentions of ever straying from this path. It's also affected my life positively because I can say I have something that I really love once again that doubles as a "job" although I don't see it that way because it's really fun. The truth is I more than tripled my views in this last month where I got my highest record ever for my blog. You can only see the turnaround from January of this year because that's when I moved from jessikerbakes.blogspot.com to theblog.jessikerbakes.com .

4. My Blog turned 3 years old!
It's been quite a three years for Jessiker Bakes' – and with everyday I am learning more and more. I already explained most of it in #3 above but I can only see Jessiker Bakes getting so much better from here on out! I can't wait until next year's anniversary and I plan to go bigger for that one. 3 years seems short but so much has happened in three years in my life and my baby (yes my blog is my baby!) has been there throughout it all.
5. The Most Fun Interview I Have Ever Done!
Jessiker Bakes for the Observer's Salut 2013
Earlier this year in October, The Jamaica Observer contacted myself and a few other food blggers, two of which I've been friends with from before to "star" in their article and video for The Jamaica Observer's "Thursday Life" for "Fast, Fun & Tasty" – A mini food tour for Jamaica Observer's Quick Service Restaurant Week. This was SO much fun! It entailed me eating WAY too much food but also just getting to be filmed for a day for an untypical life of a food blogger – I say untypical because we wouldn't eat that much in one day! But it featured a makeover for fast food places in Kingston, Jamaica that have really not only re-done their menu but upped their antics to please their customers. Yes, I did taste that ice cream after that photo above and the cheesecake which you can't see in the shot. I was the only baker food blogger so everyone offered me up for bait when it came to treats!
You can see me being a total clown in the video below haha

I'm sad the year is over but I know next year will be amazing! Happy New Year when it comes and thank YOU for keeping my blog dream alive! If you've never commented before now would be a great time 🙂 so I get to know even more names behind the views on my blog.
Love,
Jessica