Out of the Kitchen: In My (Holiday) Feelings & 2018 Reflections, 2019 Thoughts & Word Of The Year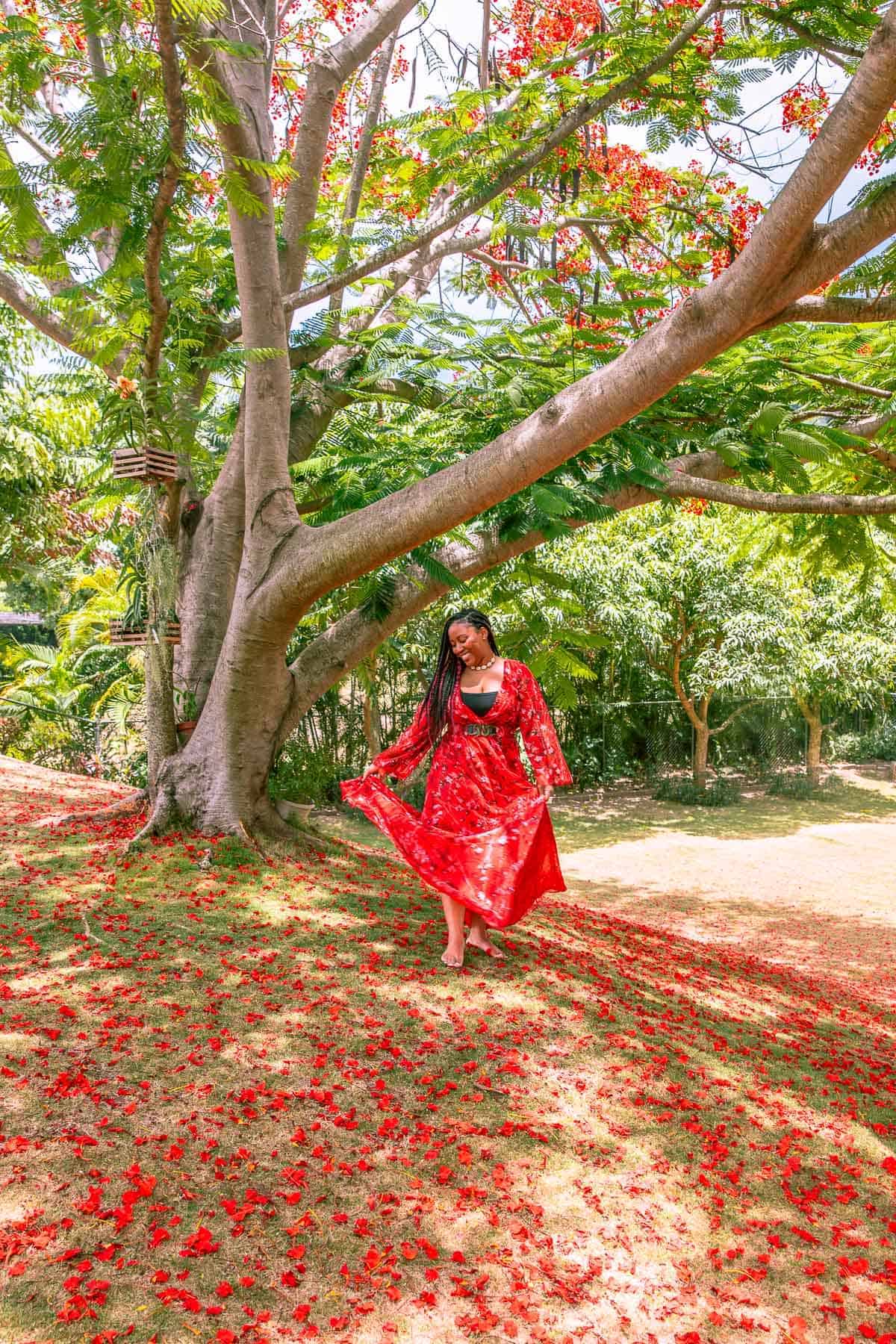 Happy New Year friends! Firstly, I hope you had a Merry Christmas! It's kind of crazy to think that we are already three weeks into the new year, right?! Let's talk about 2018, which was for me, was such a transformational year. I kind of put this post off because it's a bit scary to talk about some of these things, but I realised that if sharing my story helps, then I have a duty to do so.
If I had to summarise 2018 in two words it would: "lessons learned". I want to explain that a bit further below (in the Lessons Learned section) because I feel like sometimes we view "learning a lesson" as such a negative thing. Instead, I've been trying to view all situations, good and bad, to have some sort of hidden lesson. Throughout this process, it's been insane how much I learned about myself this year, and how much I re-learned actually, all of which I'll get into detail about without making this post about 4,000 words long! At the end of the day, I don't want to focus too much on the past, but rather on how to use it to move forward in the best way.
I do want to lightly touch on my 2018 word which was "DARE". I definitely feel like I did that. I did so many things this year I have never done, with that word in the back of my head. Travel for 5 weeks non-stop. Share (multiple) swimsuit photos on my pages and blog (I've never done that before). Speak up for myself endless amounts of time. Sharing about my depression (see below). Daring was very terrifying, but also very very rewarding.
So many things happened this year! I love the structure that I created for the 2017 Reflections/Recap so I'm going to follow it for this post too.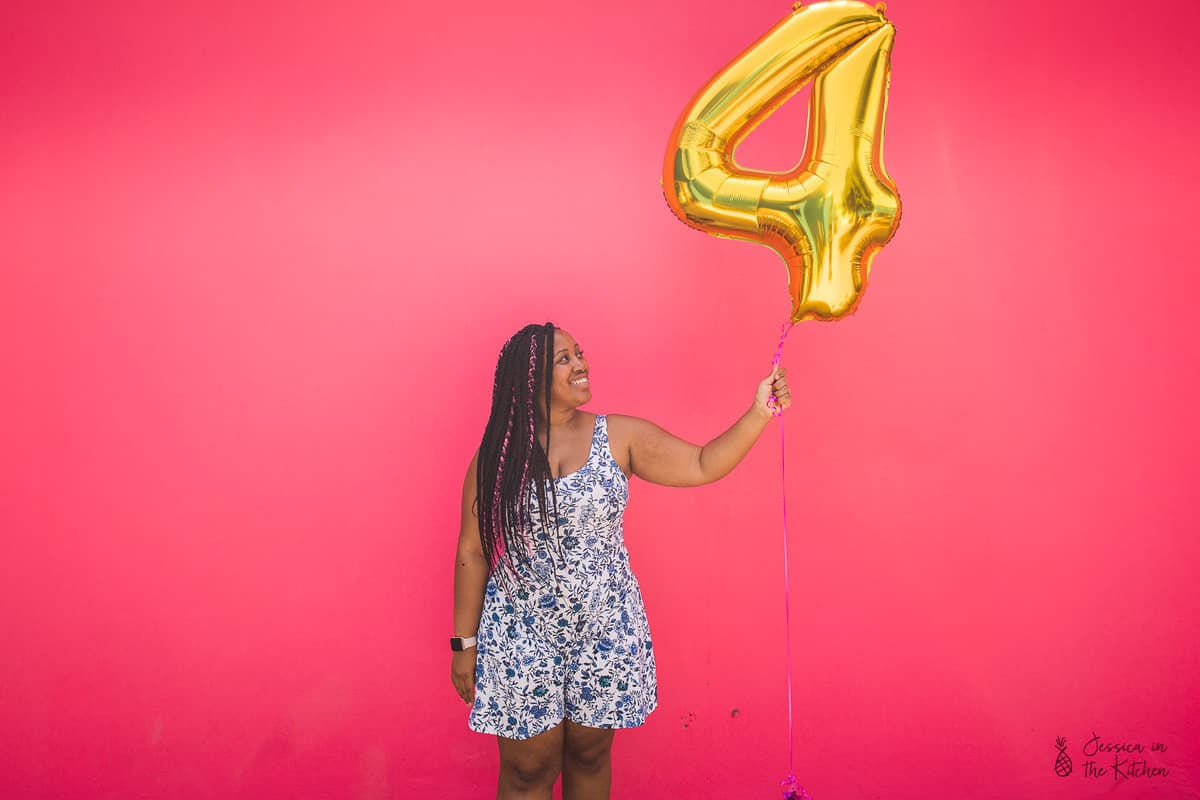 Top 5 Business Accomplishments I am Most Proud Of
Won my first International award for Best Original Photography! If you guys remember last year's recap, I mentioned how honoured I was to be nominated for the Shiftcon Media Awards Ceremony, and to be the only Jamaican who was nominated (and one of the youngest nominees overall). I even got a physical award and a plaque to take home. In a field where it can be so hard to prove your worth and believe it, it really is an honour to be recognised on such a large platform for my achievements. Needless to say my award is displayed proudly in my office.
Hit over half a million monthly blog readers – whoa, wait what?! To have over half a million of you (amazing) guys reading my blog every month (not even including social media, which would push us over 1 million!) is SUCH an honour. It's always been something I've dreamed of but never really saw it happening so soon. I really want to write for you and make your lives easier, so always know you can send me a personal email and I always respond!
Hired two designers full time. This felt like such a boss move. Hiring Katelyn and Norel has been one of the best decisions of my entire year. Not only do they keep me organised and accountable, they do such amazing work! We're currently redoing that free printable you get when you sign up, so look out for the beautiful work on that! Also, expanding my team with people who I KNOW love and care for me and only want to see me do my best just adds endless positive vibes.
I was invited on my first international work travel trip (because of my blog accomplishments)! GUYS. I went to ISRAEL. On an all paid work trip! Talk about business goals?! In case you missed my first of three Israel posts, I was invited by Vibe Israel to share my experiences with Israel with you guys. Not only was it a life changing, awe-inspiring and totally mind blowing trip, my second week was a solo trip which was so inspiring because I met new people, tried new experiences and really experienced vegan food. I can't wait to share even more, BUT the point of this is that my blog accomplishments were the reason why I was chosen. It feels so amazing to be noticed and I can't wait to do even more all expenses paid travel trips!
5. Invited to the Pinterest HQ and their very first conference!
Okay, so this clearly was the year of checking out amazing social media spaces?! It started in Dec 2017 at the Youtube space, then I was invited to Pinterest's HQ in March, then their first conference in June! I'm a part of Pinterest's Creator Collective, so after being invited to be a part of their group then Lauren realising that I was going to be in SF the next week after LA (this was during my 5 weeks in California), was the absolute perfect timing ever. Touring their spaces was so cool, and it really felt like an honour to be there! Then at Pinterest's very first conference, I was interviewed for their IG page! Talk about LIFE GOALS. I'm pretty sure I shared that video over 10 times!
These accomplishments were not only so cool to me, but also really made my heart swell with the knowledge that I'm seen as an authority enough in my field to be doing all of these things, all across the world.
Top 5 Personal Growth Changes
I trusted my gut: It feels great to say this. Now, this isn't 100% of the time, but I can say that 95% of the time, I trust my gut, full stop. After listening to Brit of Brit & Co. speak at the Pinterest conference and say "if it isn't a hell YES it's a hell NO" I took that as my personal motto. My gut, aka my second brain, really hasn't led me wrong, and too many times before I found myself saying "I should've listened to myself!". Now, it's my guiding stick. That said, sometimes I'm afraid to do something (which can feel like a fake hell no, but may really be a hell yes) – but in my gut I know I need to do it to overcome that fear. That's when listening deeply, and not endlessly second guessing yourself really pays off.
My body positivity mindset really came through/grew: I have gone through so many different phases with my body. From a chubby child, to a skinny teenager, to the freshman 15, back down, then up again, it's been a battle. Along the way, no matter what size, I hated the size I was at. When I was "too skinny", I cried that all my clothes were falling off. Fast forward to lots and lots of work, I'm really beginning to accept the body I'm in almost all of the time. I mean, I bought a TON of swimsuits and debuted them endlessly on social media for the whole world to see! The last time I openly did that, I was like 15 years old. Let me say this – no matter what size you are, the second you stop caring what everyone else thinks, take care of yourself and start loving yourself, you'll be better for it. Now I feel pretty much unstoppable.
I invested in myself (and my skin!): This may sound a bit vain, but I don't think it is. I decided to forego makeup this year (except on special occasions) and instead invest in my skin. I'm talking – I bought a book on Korean skincare, revamped my entire routine, spent hours and almost days reading and learning, and now I'm incredibly particular about what I put on my skin, in my mouth that might affect my skin, and even about my pillowcase. WOW – this was such an incredibly great change for me! Although I believe my hygiene was always great, this made me focus on it even more, got me to really care about skin, aka my largest organ, not just my face, and to really ensure I got self care in every single day.Yes, when you're using more than 7 products on your face twice a day, that's definitely making time for twice a day self-care for me! I think I've gone to bed only twice (I'm not perfect) for the last 6 months without properly washing my face, and I didn't feel as rested as a result. My nightly routine puts me in the mood to go to sleep, relax, and rejuvenate. Investing in my skin has also made me prioritise sleep, since it keeps it looking amazing and I need it! So even when I do my insane 2 am nights, I wake up 8 hours later to accommodate. I think this was such a great change for me that I don't think I'll ever stop. P.S. I bought this amazing book on skincare called The Little Book of Skincare by Charlotte Cho that I would highly recommend!
I learned the power of "no": NO! What a powerful word, right? You know what's also powerful after you learn the power of the word no? "Yes". Knowing that your Yes is powerful, something you believe in, and something you really do actually want to say. Back to the "if it isn't a hell yes, it's a hell no" principle and following our gut, learning to say no is so powerful and freeing. I decided to opt 100% out of little white lies to save face, and to be boldly honest (as honesty should always be) while still being kind. That was my one caveat – I didn't need to be mean or rude, unless the situation clearly called for it. Learning to say no while still maintaining your power can be difficult, but so empowering. Whether it was a very tempting but so bad for my brand or readers sponsorship, or going to a party that just didn't feel right, learning the power of it made such a difference.
I learned to not let perfect be the enemy of good: Ah. One of my favourite phrases, ever. "Perfect is the enemy of good." There's so much to read online about Voltaire's words, including many podcasts and YouTube videos, but here it is in my own words. Perfection = Procrastination = still not done. Case in point? This blog post! I wrote it in late 2018, and I've just pushed back the publish date endlessly. I needed this OOTK to be perfect since I discussed my depression and everything and oh my gosh it's not perfect enough don't share it yet. Except, it truly was the enemy of good because I just kept not sharing it. Clearly this, like many lessons, are still being learned constantly, everyday, but simply being exposed to it over and over has made me come so far. Case in point – you're finally reading this!
Top 3 Challenges I Faced
Keeping my morning routine & exercise: AGH. I came back from Israel, having lost weight, just because I did a morning routine daily, ate amazing food, and exercised/moved endlessly. A month back home? Zero, exercise. A month before that? Zero, exercise. Honestly, exercise was such a challenge for me this year and long story short, I love the feeling I get, so I'm working hard to get back into it. I know I fell off because on days I "woke up late" I convinced myself that I, working for myself and in charge of my own time, was "late". Until I just believed myself. Pretty soon, I began to skip my morning routine and dive right into emails. Wasn't pretty, friends. Israel was that reset, then Christmas break off. It took some time, but I'm finally integrating my morning routine back into most days. Next stop – exercise!
Overthinking: Even though I trusted my gut, the second I thought too long about something, I began to question whether I made the right decision. This felt like it was driving me insane. I wasted so much time overthinking in the last few months of this year. I'm talking useless thoughts, like "was that the right photo to share for Instagram? Why isn't it doing better?" haunted me for hours. It was to the point where it was almost making me feel ill. I already know how to help this this year. One, stop caring so much what others think. Easier said than done, but I'm putting it out there that I'll find a solution. Also, I figure a working (and helpful) social media schedule where I don't have to think about this and I delegate more will help.
Keeping up with my ridiculous schedule: I realised at the end of 2018 that it's not me that's making me late on blogging, it's my ridiculous schedule. Friends: Facebook/Instagram videos, Youtube videos, creating three new blog posts a weeks, answering FB and blog comments every day, always being present on IG, keeping up with my emails, it's just all too much. I'm not a machine, and I'm going to stop acting like one. I want to produce content on a better schedule, and I believe it'll be better, more purposeful content for that same reason. I shared on my IG that it'll be one post a day until we figure out a solid schedule, so stay tuned for any official changes.

Top 4 Lessons Learned
I NEED regular rest.
For some reason, as I typed those words I basically just burst into tears, which is actually pretty hard to share! Earlier this year I had a really bad depressive spell. While I was clinically diagnosed with depression way back when (I was 18), it's been pretty on and off (mainly off) for the last two years. Last year though, especially after 5 weeks on the road non-stop, back to back flights and conferences (apparently I was in the sky 45+ times last year), then getting walking pneumonia, and travelling and working non-stop, I hit a wall. Hard. I was originally going to share a blogpost about this alone, then completely chickened out. Talking about depression is hard, guys. Sure, I share about my anxiety because I feel like I've learned how to manage it more, but depression is a different story. This is pretty difficult to write, but I'm trying to be brave because if it helps one person, then that's all that matters to me. But after about two weeks of just not leaving my bed, crying constantly and struggling with some very negative thoughts, then being dragged to my therapist, we went on a therapist-ordered vacation. Even just those few days away from home, though I spent most of them in my hotel bed, really made me realise that I was kind of killing myself with my schedule.When you feel so blessed by God and The Universe for your blessings, going through this makes you feel SO ungrateful. That inner critic says what do you even have to be depressed about?! You have everything you could ever want, and more. Dealing (in a healing way) with that voice was what really got me out of that state, and slowly back into life. I'm happy to say that I didn't feel like that at all for the rest of the year. A lot of you reached out after I kind of hinted at it in this instagram post, since I guess it was the only one I had ever shared where I even remotely addressed any form of depression. Thank you for that. I only shared it in full detail with a few loved ones, who were super supportive, but honestly I never want to go through that again. I'm done with overworking myself in 2019. My first step to ensuring that is to, on top of my Christmas week and a half break, to take more time off in February too. I'm going to be doing things that will make me better, which will in turn make me be in a way better position to do better here.
I need to put myself first. It was like The Universe was trying to beat this lesson into my brain. Over and over I re-learned, to the point where I had to ask myself "Jess, are you even paying attention?! You need to put YOU first!". I realised that we aren't taught to do this. I've spoken about this many times, and it's still something I struggle with. However, as I mentioned in my Self Care for the Holidays post, if you don't take care of yourself, you can't expect to take care of others. I began to put in a lot of boundaries (like I mentioned above) that really helped me to get my space. This is an ever-continuing and constant lesson, but I'm happy that I recognise the importance of it.
Protect your energy. I spoke about this in my instagram page where I addressed burnout, and it also has to do with setting healthy boundaries. As an empath, I not only feel others pain, I want to help the world. That, plus owning a business and investing hours into others is a dangerous combination. I always remind myself constantly to set boundaries and to ensure that my energy is protected. To me that means also surrounding yourself with only people who want the best for you, and only situations that are best for you. Sometimes for me that meant not even reading articles that I knew would spook me out or have me feeling jittery. I said no a lot this year, but also yes to a lot with the right people. It's a beautiful lesson to keep re-learning.
You will properly "unlearn" more than you "learn" Unlearning doesn't mean forgetting, or anything like that. It focuses on shifting, changing perspectives and recognising the best in the current scenario and leaving behind formed mental habits that are no longer right for us (if they ever were). For me, a lot of unlearning looked like getting rid of the notion of what a work day should look like for me. I spent so long trying to force myself to start work the same time as everyone else, until I realised that I'm just a night owl. It happened when Gavin said "you're not late, you work for yourself – you can create your own timeline" and that really hit home for me. Unlearning also showed up for me in terms of insecurities, how I manage my schedule, how I viewed my body , and so much more. Sometimes in order for a lesson to drive home, it's not about learning, it's about unlearning.
2019 Thoughts, Word of the Year and Intentions
SEEK: Attempt to find (something) / Attempt or desire to obtain or achieve (something) / to go in search of : look for / to try to discover / to ask for : REQUEST /
So my word of the year came to me in the back of my Uber last week and I totally ignored it. I do not want that word! I said to myself. But it kept coming back. You see, I'm so used to these fancy action words and go go go that when my word of the year – SEEK – came, I was like, wait, for me? Then I realised, yes, this indeed is my word for this year. I think it's fair to say while this word resonated deeply with me, it's difficult to use it in a sentence. Perhaps in my 2019 recap, I can share better with you. 2018 may have been the best work year of my life so far, but it sure was tiring. I used the phrase "perpetually tired" as a joke to describe myself, but I really did feel that way. I'm not complaining, because I have so many memories from it, but I'm ready to see what's next.
When the year started I told Gavin that I felt like I needed to spend 2019 rediscovering me. Rediscovering my hobbies, my best habits, my spiritual practices, and overall just Jessica outside of work. So for SEEK to be my word, I am opening myself up to the Universe to help me to SEEK all that is right for Jessica. I have outrightly asked for more ways to share my gifts & talents, so I'm excited to see what's in store. It also reminds me of my favourite book from last year, The Alchemist. Perhaps I'll go on a journey of my own? I'm open to it.
I also don't think it's a coincidence, and I won't ignore, that when I hear "SEEK" immediately, God came to mind. My relationship with God and my overall spirituality kept me going all of 2018, and I look forward to digging even deeper this year, no matter what that means. Perhaps it'll mean SEEKING for my deeper purpose? SEEKING and surrendering more? Month in Bali, anyone?
With regards to my intentions:
I intend to focus on self-love and to care for myself properly this year. To get proper sleep, eat properly, and surround myself with love.
I intend to be kind to myself and others.
I intend to be open to SEEKING, to ask for a sign from God and The Universe, to be opening to finding myself.
How was your 2018, friends? You can let me know in the comments section below, or even via email! I'm wishing you the BEST year yet!