What I Ate in Israel (Israel Travel Guide Series Part 1)
It's finally here – My Israel Foodie Guide! These are my favourite eats that I had while in Israel! I hope you enjoy!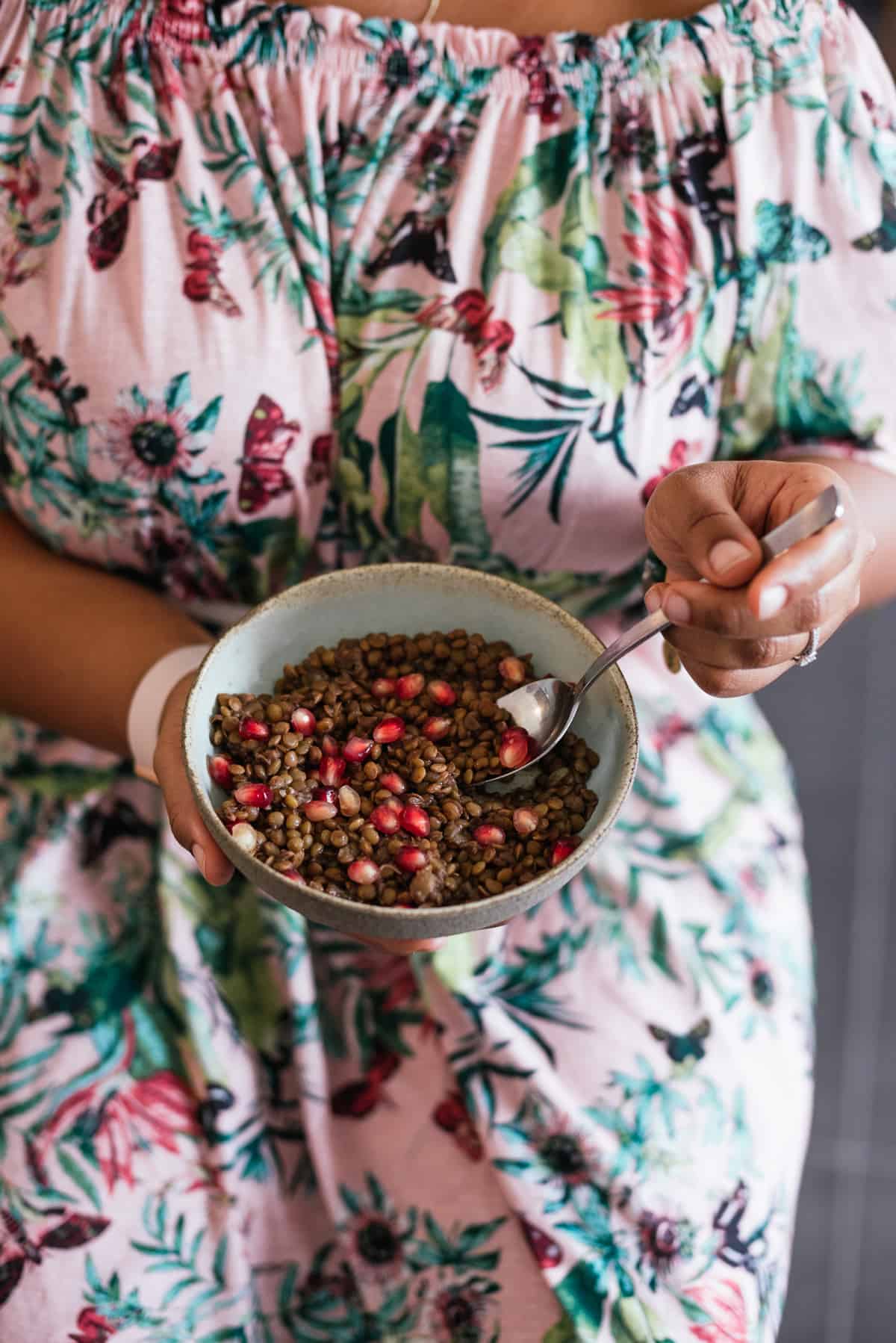 Wow, Israel. SHALOM! I can summarise my experience in Israel in one sentence. Israel nourished my mind, my body and my soul. If you follow me on Instagram, then you know that I spent two beautiful and life-changing weeks travelling across Israel, and I've been waiting to write this post to share my experience in full detail with you. Let's go, friends!
I was invited to spend a week in Israel by Vibe Israel to be a part of their Vibe Israel Wellness Tour. Vibe Israel is a not-for-profit organization working on dramatically transforming global perceptions of Israel (especially among my age group) via social media and country branding strategies. I believe we were their 43rd group, so they're basically experts at touring by now (as was immediately evident upon receiving our itinerary). Basically, I would be spending the week with our guide Einav (although I prefer to call her our angel for my entire trip), and three other influencers who turned out to be superwomen – Leah from Mamavation, who I knew from before and adore, Lisa from Downshiftology and Koya from Get Loved Up. The ladies and I clicked instantly and I know for a fact that that experience contributed greatly to the tremendous time that I had.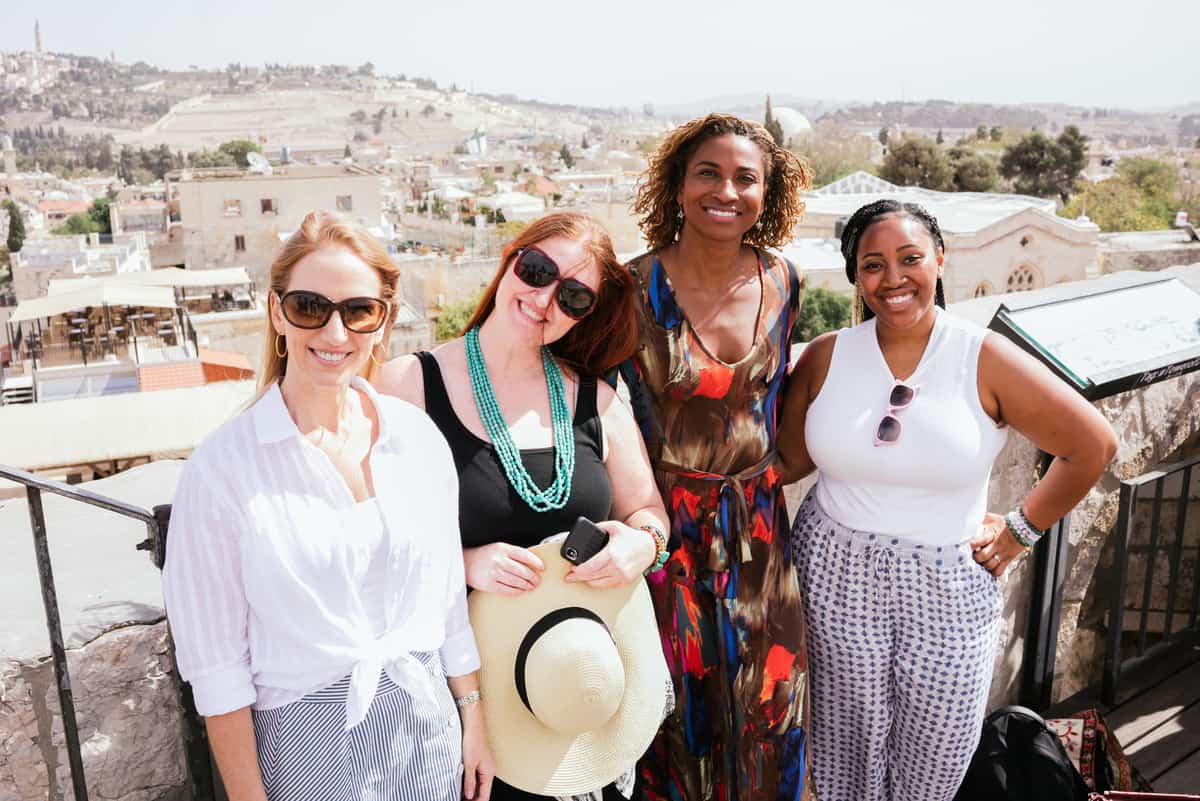 Naturally I was excited because my mom had been to Israel before, and spoke only amazing things about her trip. What I did not expect was that I would cry upon leaving Israel, having had one of the best trips of my life, and by far my best solo trip ever. On the advice of Einav, I asked to have my return trip booked for a week after the tour was done. That would mean that I would have an extra week to explore Israel, which I'll also be tying into this blog post series.
Since this was a wellness tour, I wanted to break down all the different ways that I experienced wellness while in Israel. Wellness through the food. Wellness through the activities and the people. Of course, wellness through self care and health. I'll break these down into three blog posts since it's so much ground to cover!

THE FOOD IN ISRAEL aka The Vegan Capital of the World
Every single meal in Israel felt like a wellness event all on its own. How do I explain this? With food so fresh and so vibrant as that that I ate in Israel, just to eat there is a wellness experience in and of itself. Being vegan, and one that focuses so much on plant-centric meals, I have never had so many vegetables in my life. You'll find that a lot of your dishes, no matter whether they are "healthy" or "decadent" are very plant centric.
Israel is actually known as the "vegan capital of the world" so needless to say, I was in for a treat. I mean, the food completely opened up my eyes to just how amazing salads could be, just how creamy hummus could taste, and just how precious items like sea salt, olive oil and fresh herbs are and could taste. Friends, if I sound like I'm blubbering, it's because I'm currently remembering every bite of every meal. Truly breathtaking.
Where to Eat & Drink In Israel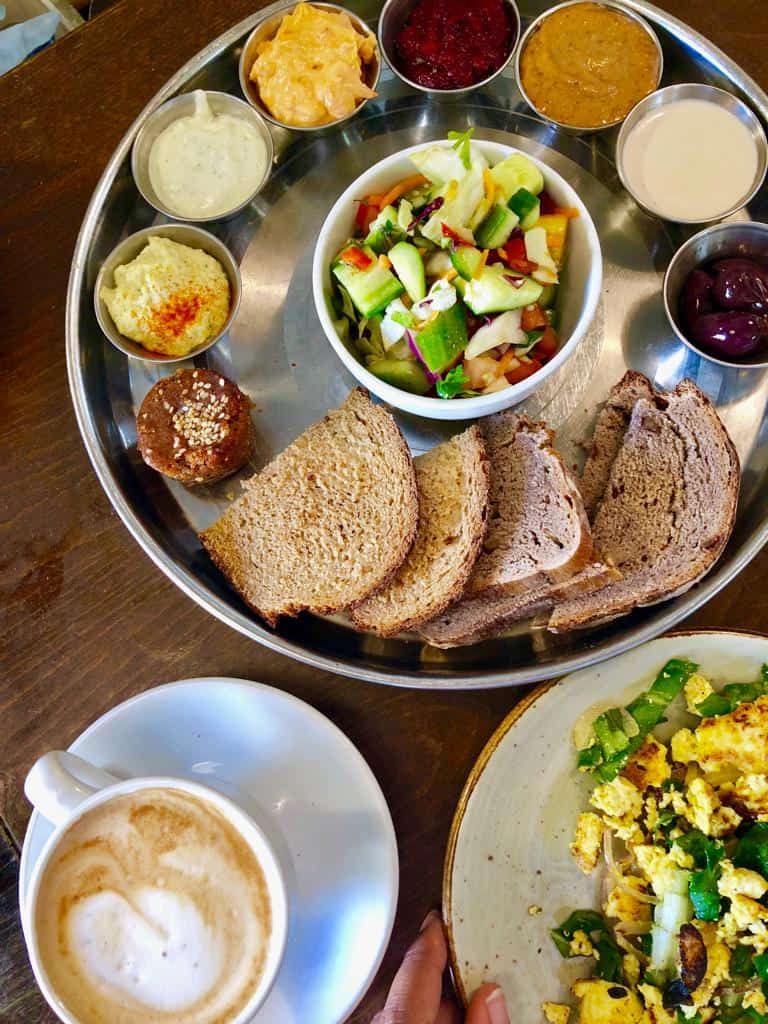 There's always that one place that wins your heart. For me, it was Meshek Barzilay. By this point I'm used to eating alone, but I never felt lonely while eating here. I had quite a few meals here, my favourites being their breakfast platter with tofu scramble, and their vegan pizza. The atmosphere was really encapsulating and I loved that it was so close to the Dan Panorama where I stayed for my second week, so I wandered there often. Their breakfast platter was large so I would recommend taking some back to your hotel or Airbnb if you have a fridge, because I was so sad when I had to leave behind the rest! They also have a deli for to-go food next door that I didn't get to visit, but the options sounded amazing.
Pretty Much Any Breakfast Buffet in Israel (At the Vera Hotel and the Dan Panorama)
You know how in most countries it is better to leave the hotel and experience breakfast anywhere else? In Israel, breakfast is an event everywhere, including the hotel breakfast buffets. I had always heard that Israelis take their breakfast seriously, and it is incredibly true. Breakfast buffets consists of such a large variety of fruits, salads (yes!), fresh juices, vegetables, breads, and all other sorts of delights. If you're vegan, no matter where you have breakfast you'll find an insane amount of options, that taste fantastic.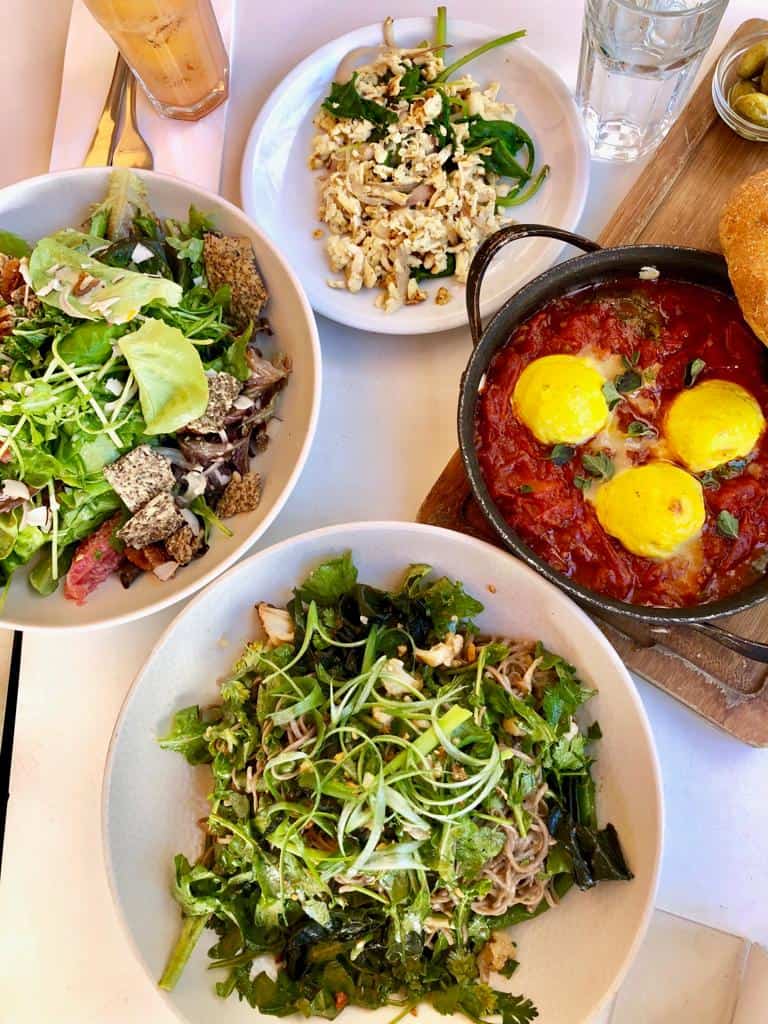 Anastasia
I always do some food research before visiting a country, and one glance at Anastasia's online menu made me giggle with glee. An all vegan/plant-based restaurant, they have some wild and imaginative combinations. I was the most excited to visit here since I had heard that they had the best vegan shakshuka, which I definitely devoured. I also ate here again and enjoyed a divine sandwich and some coconut balls. They have such a wide menu available, so definitely check this out.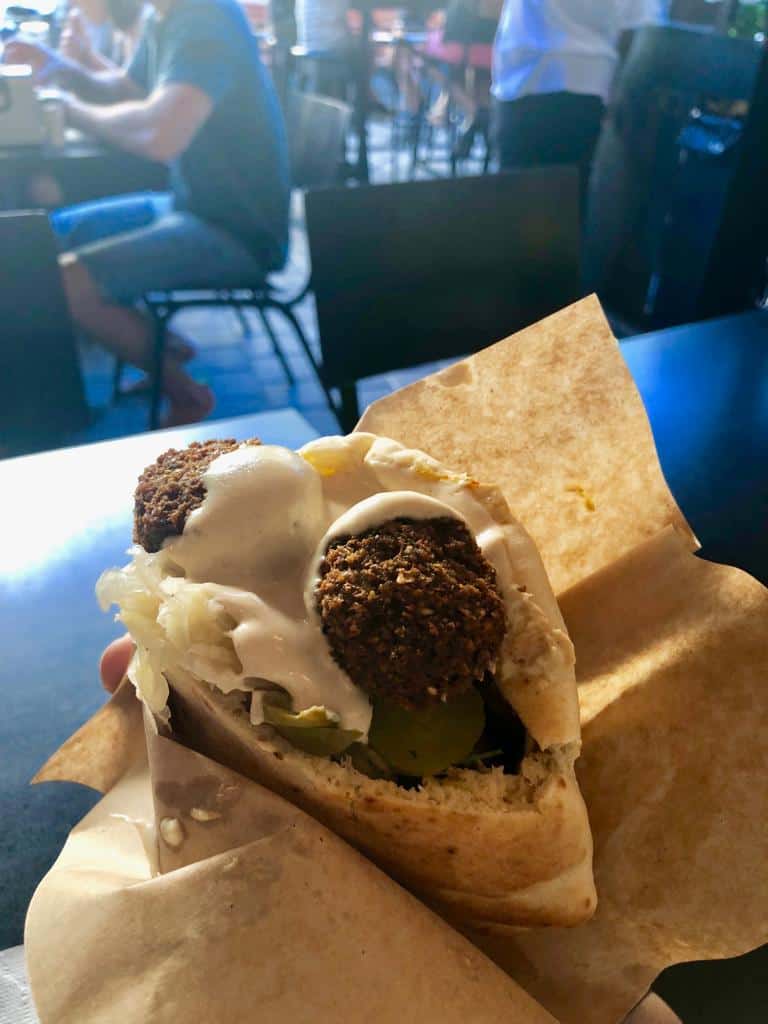 Hakosem
How do you describe the best falafel in the world? Because this is exactly what Hakosem was for me. The falafel at Hakosem is fluffy, light, and the full falafel in pita combination can be all vegan without feeling any limits. I asked for all the vegetarian toppings, and they also include a piece of fried eggplant in there with lots of tahini. I went back here more than once, which is saying a lot since Israel had so much food to offer. Hakosem is described as a "street food vendor" on every guide but there are plenty places to sit and eat at this establishment, including bathrooms so I would definitely categorise it as a restaurant. Be prepared to wait in line and eat it slowly to really savour this amazing falafel in pita.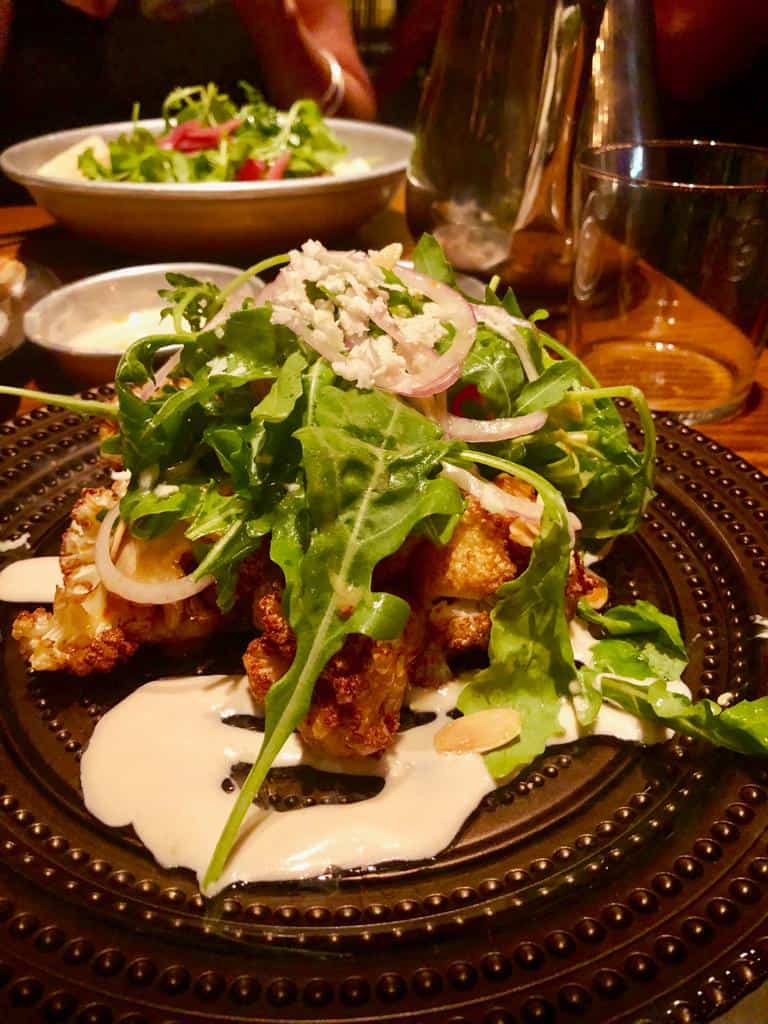 Onza (in Jaffa)
I'll cover visiting Jaffa in my What To Do portion of this series, but for now I have to highlight eating at Onza. Did I mention that Israel with the vegan capital of the world? Even at restaurants that aren't mainly vegan, they know how to do vegan food right. I ate here with a new friend I met Kristy, who kept raving about the cauliflower salad she had the night before. One bite and I was hooked and I know for a fact that I'll need to be recreating this salad in the future. I had DREAMS about that salad!
In Israel going vegan doesn't mean foregoing cheese or sauce. It means that they will veganise all of that for you. We also had some amazing drinks and appetisers and dessert at Onza. I heard from another new friend Janna that I had to try Malabi (or Muhallebi) and Onza also veganised this for us. Kristy said it best – it's like eating a rose flower! So good.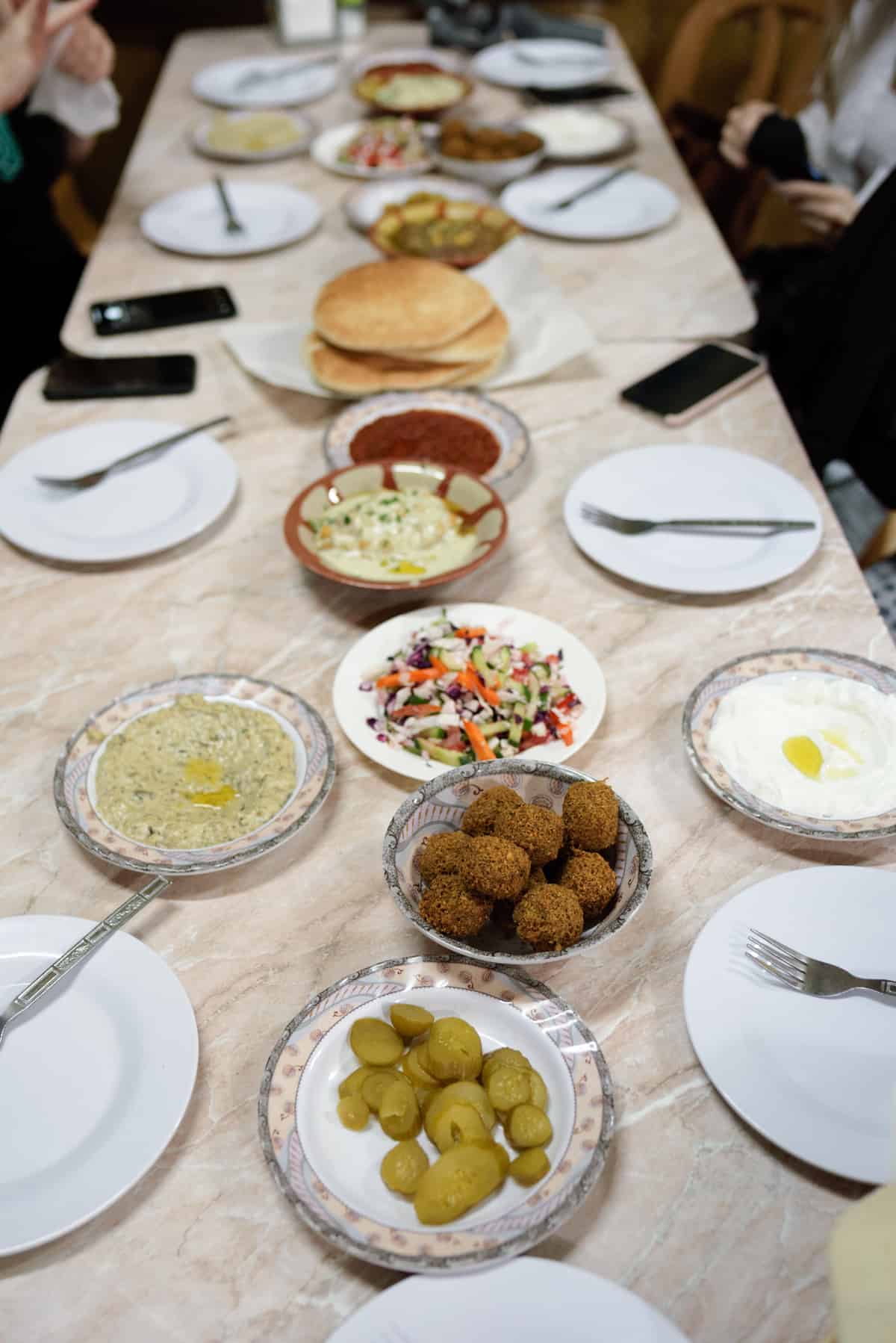 Abu Shukri (in Jerusalem)
Man. The spread that enjoyed at Abu Shukri included some of my absolutely favourite tastes while in Israel. This is a must stop at if/when you visit Jerusalem. I had probably the best ever baba ghanoush here, and everything is like appetiser style so you can taste quite a lot of different dishes.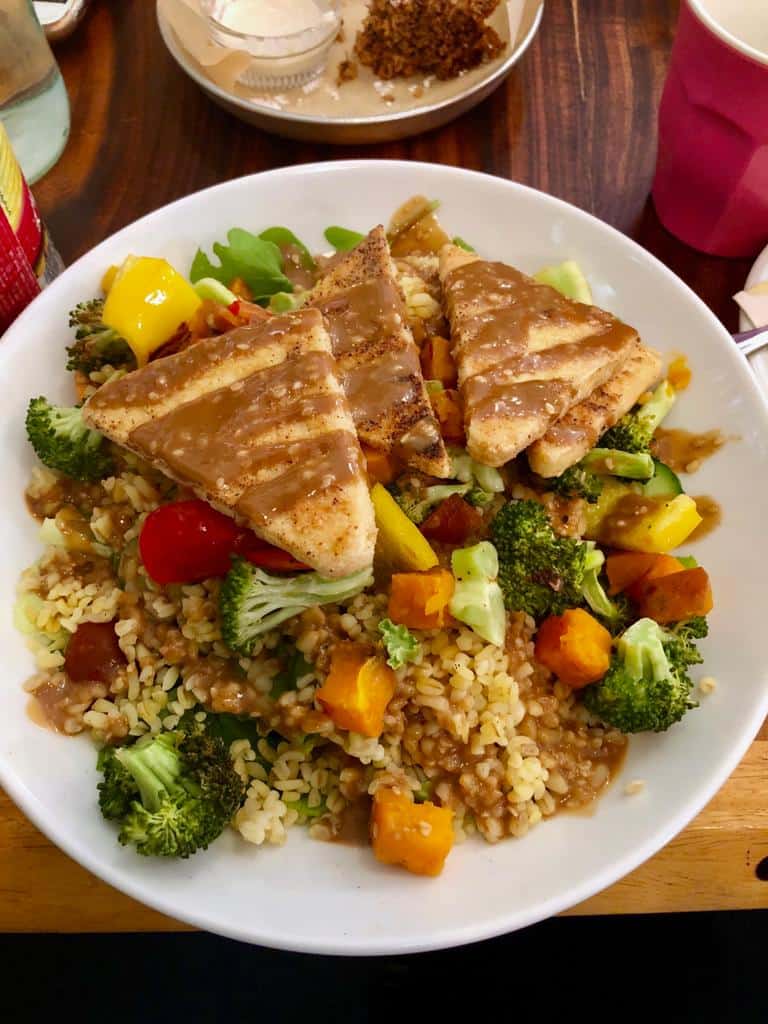 Cafe Xoho
Firstly, I saw this Cafe recommended everywhere. So when my new friend Maya suggested that we have lunch there, I was definitely already pretty intrigued. Oh my goodness. Not only was my turmeric latte adorable, and the vegan banana bread with whipped cashew cream so delicious, my tofu brown rice bowl was OUT of this world. Oh my gosh, talk about a dish I can't wait to recreate. This cafe is also on my list because Maya knows the owner and explained that she hosts language classes, and uses it as a hub for those new to Israel to find new friends.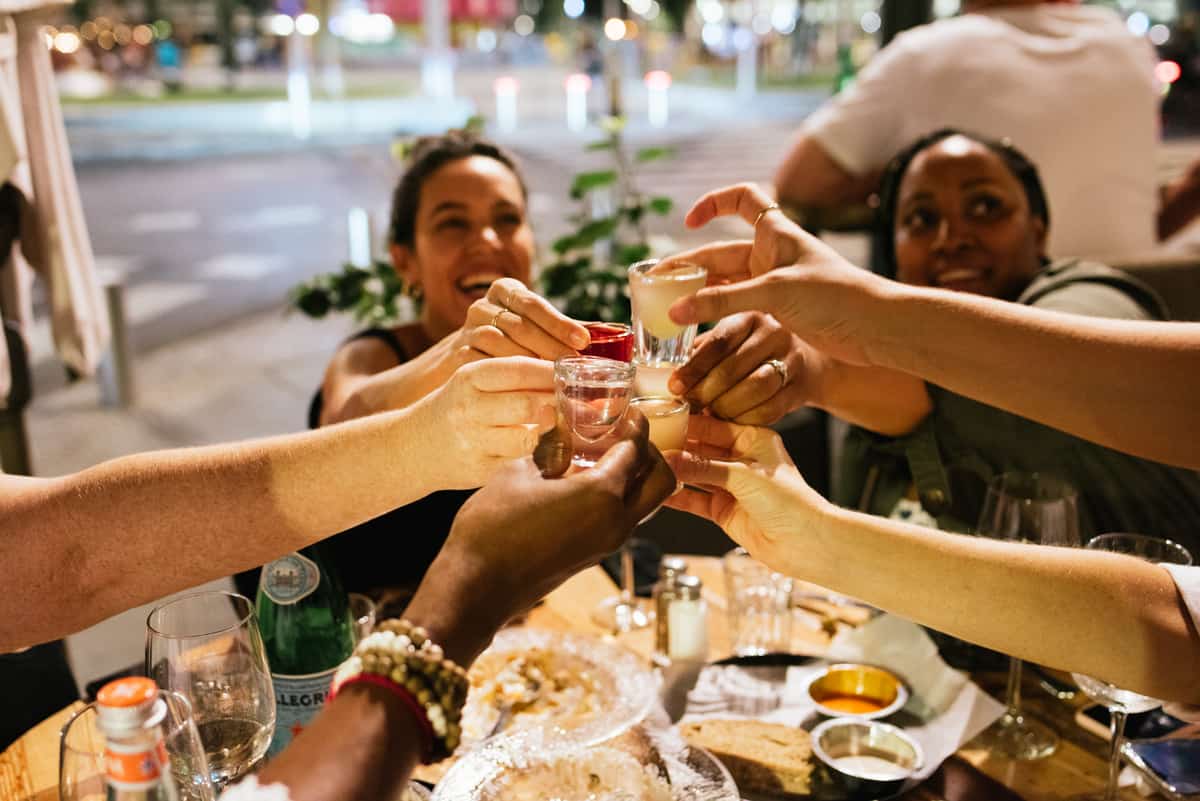 La Shuk Restaurant
The vibe at this restaurant is out of this world! We had some amazing wine, amazing drinks, and amazing food here. Every time I look at the photos from this night, I remember the laughs and what a great time I had. We ordered such a large variety of dishes, but just be sure to ask them for what's vegan!
Urban Shaman
While I didn't get to order directly from their menu except for a drink, we had our finale event at Urban Shaman and LOVED the food there, and their ice cream! So I would highly recommend checking out Urban Shaman, and if you feel yourself needed a pick me up re a juice shot, they'll hook you up too.
Bana
Bana was where we ate the first night in Israel, and it really opened up my appetite to the food in Israel. Honestly, it kind of feels like sitting in a night cafe in LA, kombucha included. I dove head first into the salads only to hear that this was only the first course! Definitely stick around for desserts too as their vegan cheesecakes are so delicious!!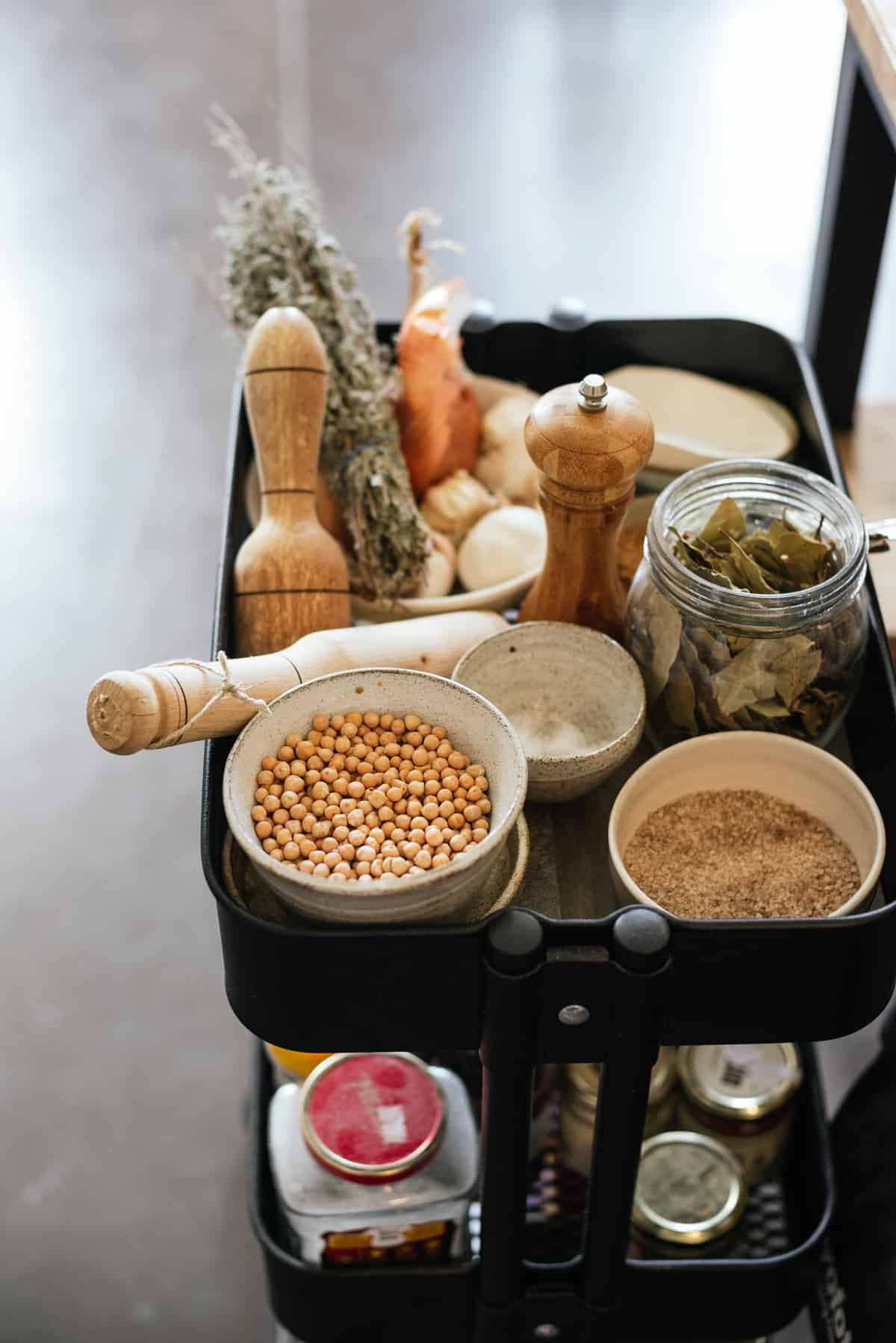 UNIQUE FOOD EXPERIENCES
Although these weren't at restaurants, I couldn't end this post without touching on some unique and beautiful food experiences that I had while in Israel. To avoid this post being insanely long, I'll be going into much more detail on these in my "What To Do" or part 2 of my What I Ate in Israel part of this series! These were really the experiences that made Israel for me, so I can't wait to share them!
Cooking with Chef Muzna (who has been on Iron Chef Israel)
Food market tour with Nurit
Food from the Markets in General – we visited Carmel, MachneYuda and Levinsky
Shabbat Dinner and/or Dinner with an Israeli Family with the Nimrodi Family and Natalie from NatFlat Supper Club
Making Grape vine leaves and eating a true vegan feast in the Druze Village
Making pita and foraging our lunch with Food Historian Uri Mayer Chissick
Silent eating, food meditation and food prep with Avital Sebbag
To wrap up, without a doubt, ensure you eat:
– Lots of hummus. In fact, take home a bottle of Tahini with you!
– Pomegranate juice! I didn't list it above, but I had so much of it and wish I could have so much more now!
– At a Shabbat dinner or with an Israeli family
– Israeli wine! It's one of the best wines I have ever had and I truly regret forgetting to buy a bottle in the airport to bring back home
– Falafel. Don't leave without diving deep into the falafel

5 Tips for finding amazing food in Israel:
If you're invited to eat with a local you've become friends with, GO! Every single time I put my nerves aside and said yes I was rewarded tenfold with quality conversation, sights and of course – FOOD!
Tell them you're vegan (or gluten free, or whatever your restriction is). Instead of trying to sub out ingredients for yourself, just tell your waitress or waiter. Chances are the restaurant has a delicious vegan version of the dish you want, rather than you trying to sub out the cream, they usually have a vegan cream! This is definitely one place that you will never feel limited as a vegan.
Come with an open mind
Be adventurous! Eat something you've never tried before.
Roam. Tel Aviv in particular is a very walkable area of Israel, and that's how you stumble upon a true gem.

Disclaimer: Vibe Israel invited me to a week in Israel. While I was gifted with this experience, all opinions and text are 100% my own. Thank you for supporting the companies and brands that support Jessica in the Kitchen!
I hope you guys enjoyed my Foodie Guide to Israel! Tell me – when are you going and what do you plan to do there? Did I miss anything? Let me know in the comments section below!
All photos were taken by Kira Kletsky or me.