My Life in Ten: Birthday Weekend, Synchronised Swimming & Monthly Favs
Why, hello there! Last week, I didn't post because I totally just did not wake up in time to post, and fell asleep too early the night before, and I wanted to catch you up on my birthday weekend!
1. It was AMAZING. Hands down, best birthday weekend ever. I think for our birthdays we spend time ensuring the people around us have fun celebrating our birthday, whether we are paying for the party and/or being the host, and tend to lose ourselves. Thank God for the Mr.; last year he and my family threw me a surprise party, this year an entire weekend dedicated to just me. Needless to say, I got a lot of me time, just sitting and reading, or lying in the sun, which is of course, always awesome. Speaking of God, thank God full stop for another year of life! As I was reminded, it's not promised to all of us.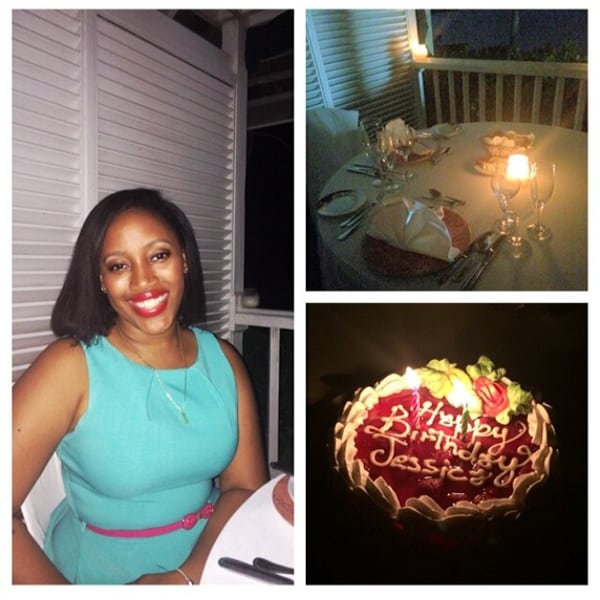 2. That night (birthday night) we booked reservations at a Japanese restaurant on the hotel property, and then in the middle of walking to it, the Mr. let me know that we weren't going and he had a surprise. Queue candlelight dinner by the water by ourselves, with wait staff serving us privately! It was in one of the beach gazebos, and I was way too excited! I had never done anything of the sort, and it's everything that the movies and fairytales live up to.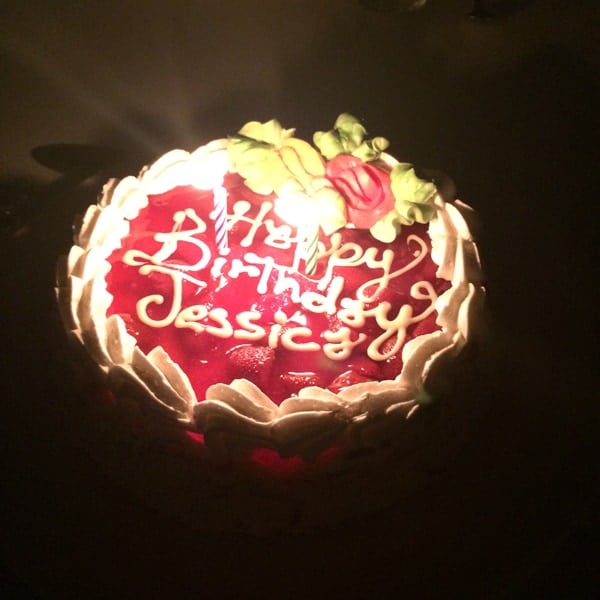 3. If you follow me on instagram, then you know that I got a further surprise. I had been saying that for the first time I wouldn't be able to get a birthday cake, and as a baker, okay as a sugar addict, come on a birthday cake is a BIG deal. Well, I also got a birthday cake – cheesecake to be exact! I was soooo happy because I just feel like the tradition of making a wish on every birthday is something I don't want to break.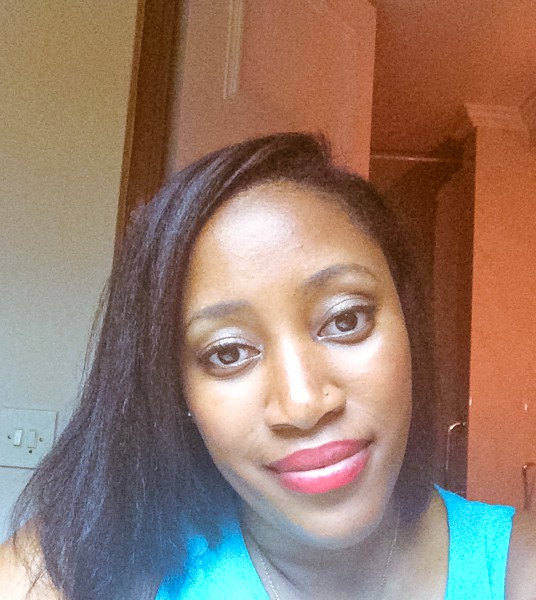 4. Don't worry, I didn't eat the entire cheesecake, but this is definitely my I've-had-a-bit-too-much-time-to-knock-out face. Hmm, I recognise this face a lot *just kidding*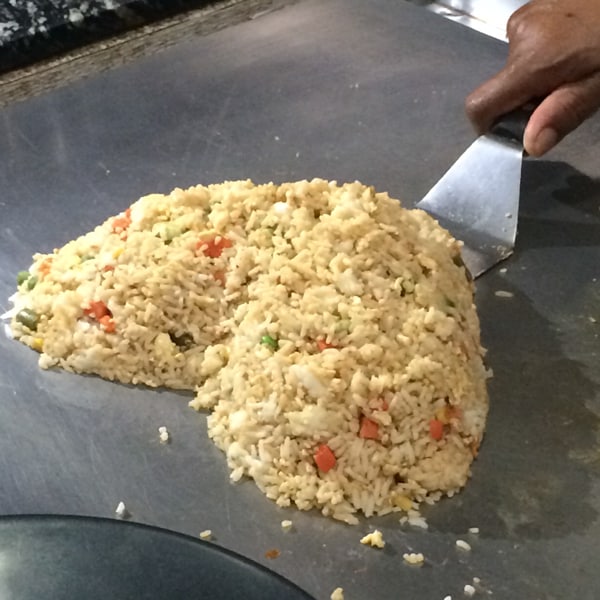 5. Now I'm just loading you up with photos! I wanted to share this heart photo exactly because we did go to the Japanese restaurant the next night which was Teppanyaki style and our chef made that for us. I'm about to get all wussy – but the heart symbolised the entire weekend for me! The staff was so amazing, way better than many hotels I have stayed at, and everything was just pretty amazing.
Video of Ashley's Synchro Routine
6. Back to life now, but still a bit of fantasy. Last week Friday, we had a synchronised swimming competition! If you didn't know, I'm a synchronised swimming coach, or should say I officially retired last week since it was near impossible to do this last year with law school ending, and definitely impossible once I start law. It's something I have loved doing and quite frankly, I'm going to miss it. Anyway, it's two of us that coach, and the other coach organised the whole thing and I swept in at the last minute to do the makeup for the girls which was very fun, because WHO doesn't want to use all the gorgeous colours we can't wear everyday?? Our school came first (YAY) and to say I'm proud of these girls is an understatement. They had like, 3 weeks to put their routines together so I was pretty impressed. Now, I sound like the mother of many many children. If you click above, you can view one of our girls.
7. Speaking of makeup, someone, please console me, that I am not the only makeup addict here ?! I got into makeup last year and I am very shameful to say that I am a Sephora VIB Rouge member. If you don't know how much you're required to buy to reach that status, I won't tell you. I just Literally said "ooh pretty colours!" and bought the entire store clearly. For me, it isn't about covering up your face but all the different shades and shimmers and textures, and PACKAGING. As the Mr. says "if you don't think advertisement works, you need to meet Jessica." Literally, sell me anything in a pretty bottle and I just might buy it.
8. Just because it's the end of the month, I'm going to use the last few pointers to say what my favourite EVERYTHING for this month was. I'm going to do food item, and skincare/makeup, which are like, my fav things (should I just add a hair flip to the end of that obnoxious statement?). First off, I would definitely have to say seafood has been my thing this month. Birthday weekend I had it, lunch with my girls after for my birthday we went for sushi, and just yesterday I made shrimp in a healthier garlic butter sauce. I love using that word, hehe. But since I'm already so limited in the meat category, I've come to fall in love with seafood way more than poultry.
9. For skincare, I can't choose one product, but an entire line. Josie Maran is ROCKING it. No, this isn't an affiliate link or anything, but seriously, she really is. I got small versions of her face cleanser, and oils for the face and hair, and hand creams back in December in NY, and I have been HOOKED ever since. They finally ran out and I got the large versions of everything and to say I am in love, is an understatement. Basically, she uses argan oil in all of her products; whether in the version of straight oil, or whipped through a lotion or cream. If I had choose, I would have to say the face cleanser in my favourite product – you literally pump the oil out, put it on your face and wash it off. When your hands get wet, it lathers into a rich milk, like any oil would, and takes ALL of that makeup or dirt off without dryness. I didn't believe it until I tried it, and my face isn't stripped of any moisture at all. I'm starting to sound like a spokesperson, but like, tryyyyyyy it. Perfect for sensitive skin.
10. I'm looking forward to the month of April, mainly because it means I am closer to finishing law school which means I am closer to being a lawyer which is a lot more exciting than I thought it would be. I will be, a real person out there in the world! Okay, maybe not my best sentence as a soon-to-be lawyer, but people never take you serious when you say you're a law student, but soon I can whip out a business card like they do in Suits. Speaking of, I missed this week's episode and I heard it was amazing. Time to catch up! Toodles, hope you had an amazing month!