Self Love Chat During the Holidays & My Daily Harvest Review!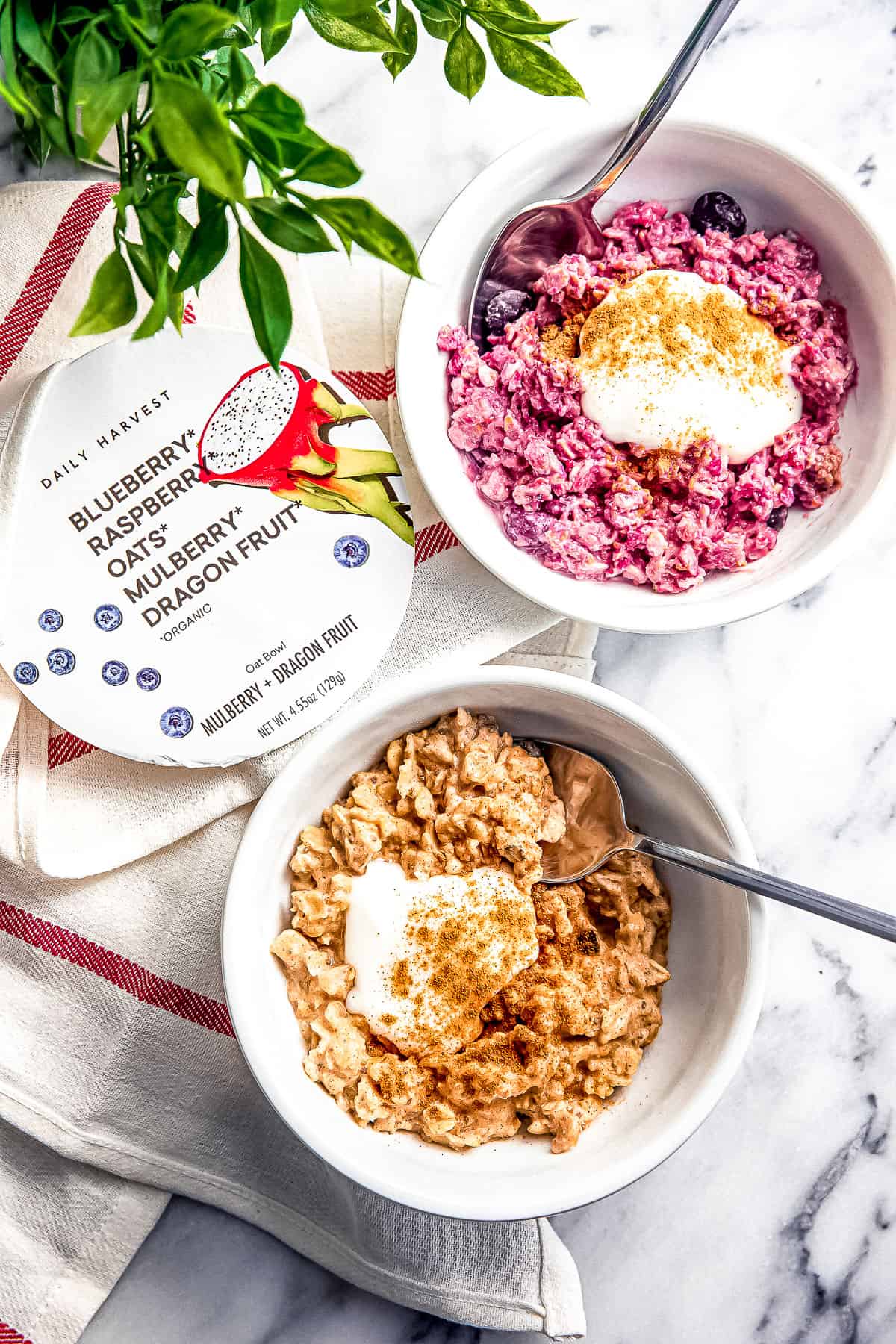 Anyone else experiencing a very busy season right now?! This year, everything changed for me on Jessica in the Kitchen – read on for a little life update too, and my discount code KITCHEN25 for $25 OFF your first order!
Thanks to Daily Harvest for sponsoring this blog post! Thanks so much to you my readers for supporting the brands who support Jessica in the Kitchen! All texts and opinions are my own.
Happy November friends! I think it's safe to say that 2020 has looked completely different than any other year for all of us. For a lot of people, they found a lot more time to incorporate calming and fun hobbies. I can definitely relate to that, in the first part.
I bought plants (which I love so much!), we moved houses, and I even started an outdoor garden! As someone who has worked from home for the last 4 years however, what I didn't have was more free time. Let me explain what this year has looked like for me so far, in a nutshell.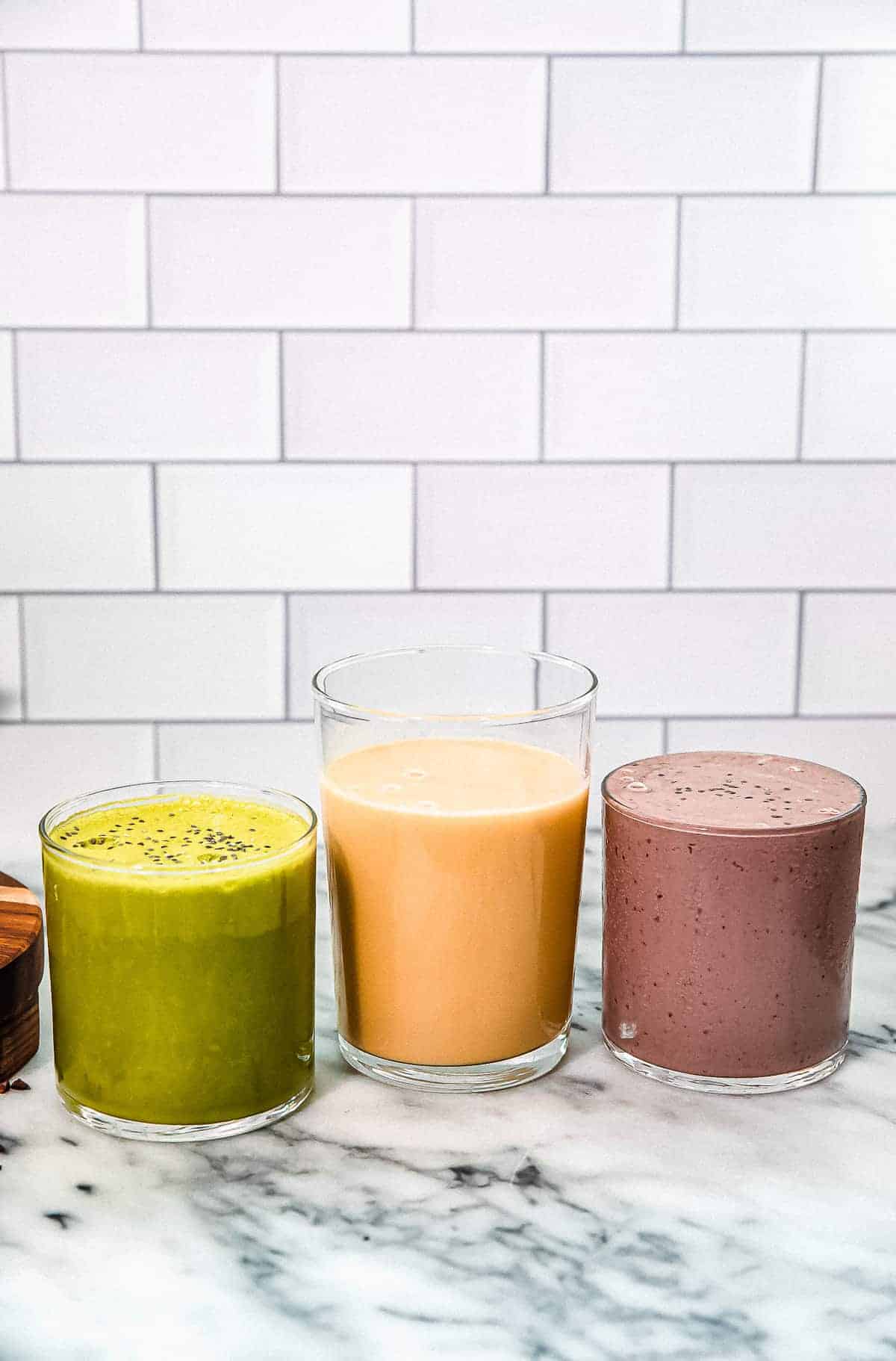 2020 brought on the expansion of Jessica in the Kitchen. I had two blog posts go viral, my Instagram numbers almost quadrupled, and with it, every other platform as well as my website. In a time that I usually experience a "summer slump" in which I would usually take time to rest, I was working longer and harder than ever.
Don't get me wrong, I was loving it! Everything was so new and exciting! But it was all so unexpected. It meant a pretty quick "leveling up" all around. In just a few months, I've also signed to an incredible agency (like WOW), and fast forward to now, I find myself bringing on quite the team of incredible creators! To say it went by quickly is an understatement.
It took really getting back into my "new normal" routine to really balance out everything I was feeling, and to fend off the heights of imposter syndrome, and that has made the biggest difference of all in my mental health over the last few months. The biggest things involved were establishing a much healthier eating routine, daily meditation, and prioritising my sleep again.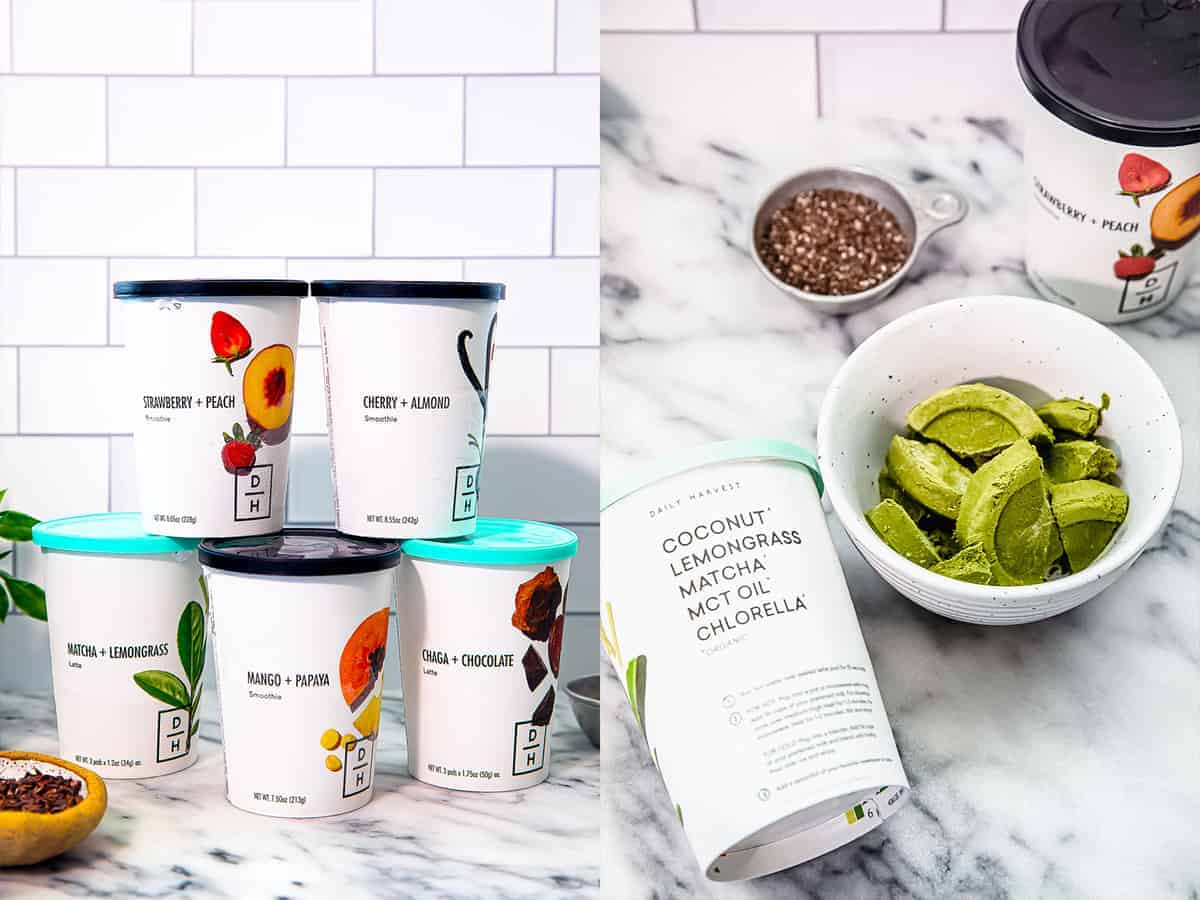 I now find myself in November, incredibly grateful for this partnership with Daily Harvest (and to share my Daily Harvest review – you can use my code KITCHEN25 for $25 off your first box!)! There's a famous saying that you can't pour into others if you don't pour into yourself first. I've found myself pouring love into everyone else and oftentimes, forgetting myself in the process. It hit me that my word of the year, LOVE, had to also apply to myself. That self love of ensuring that I too was taking care of me, in any way of self love and self care that I could.
Friends, I can't describe how helpful it has been having Daily Harvest meals in my life right now. November is one of my busiest months of the year. It also looks a little different for me as a food blogger – as I've been eating Thanksgiving and Christmas food all month prepping to ensure I help you dear friends enjoy the holidays with my recipes.
As incredibly delicious as it all is, I found myself recently craving all the salads. A smoothie. Something other than super indulgent food that was still delicious and most importantly nourishing. Are you seeing this segue?
What is Daily Harvest?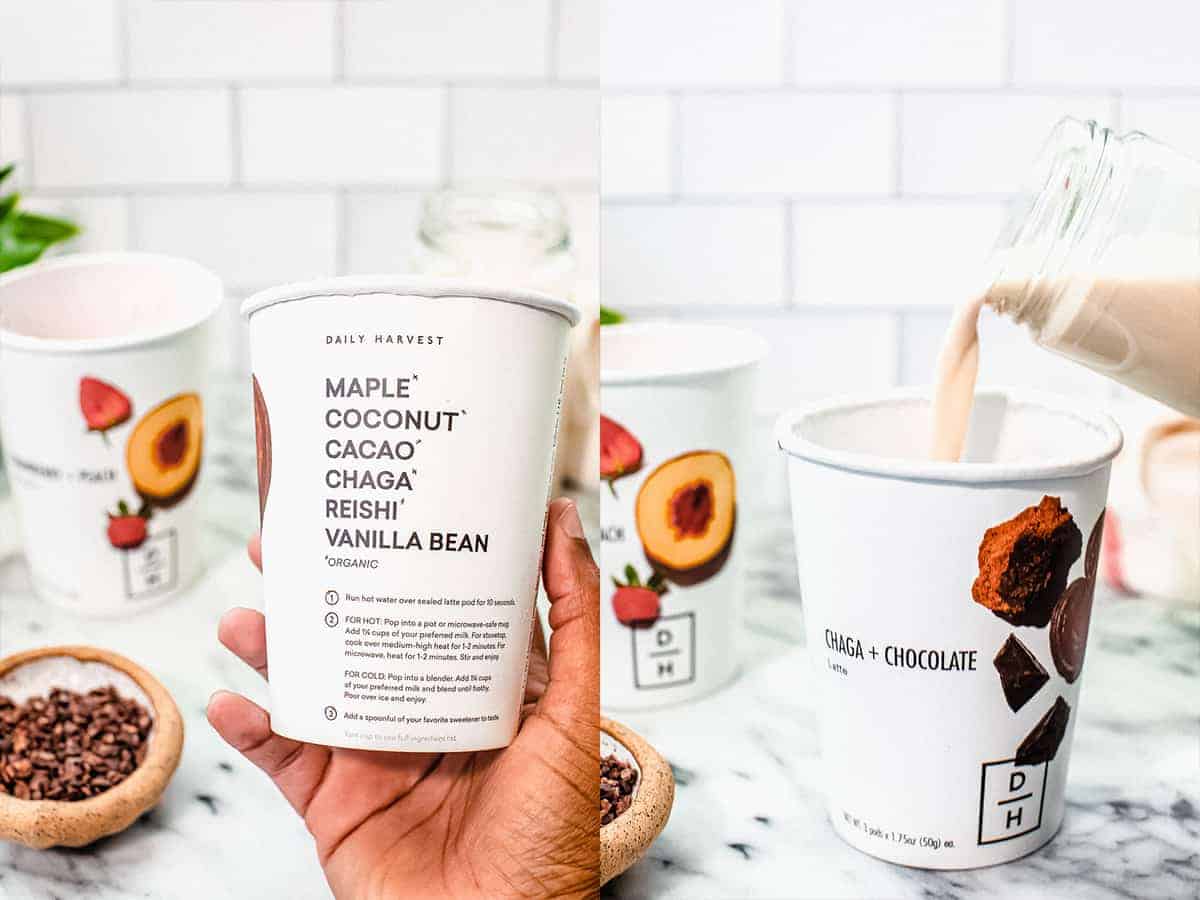 Daily Harvest is a meal delivery service (not a meal kit – (everything comes already conveniently prepped and cooked for you) that delivers nourishing, chef-crafted and thoughtfully sourced foods right to your front door (SO necessary!).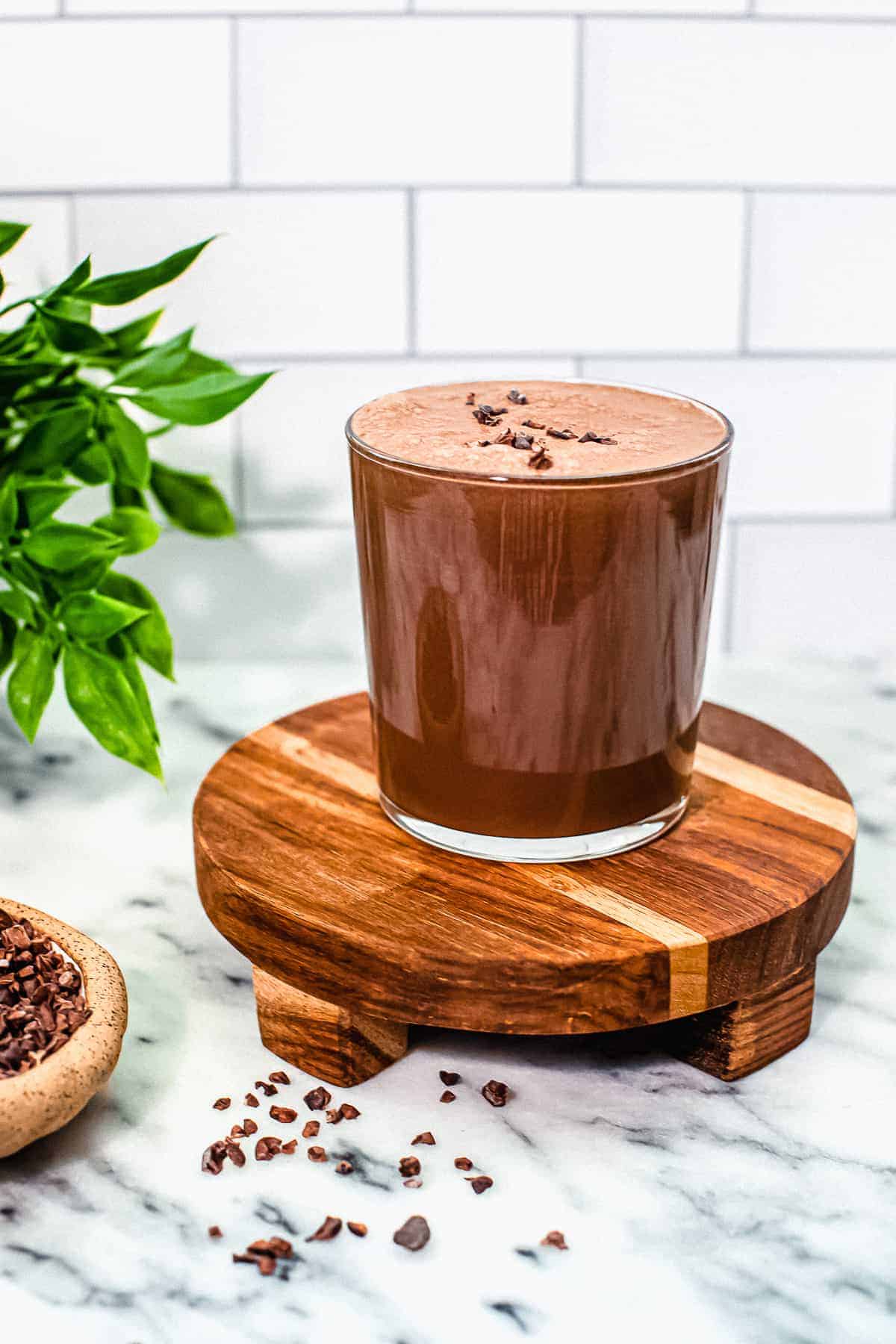 All of the meals are made up of whole foods – and all built on fruits and vegetables. They're also ready to enjoy in just minutes. If you're interested in ordering, you can use my code KITCHEN25 for $25 off your first box!
HOW IT WORKS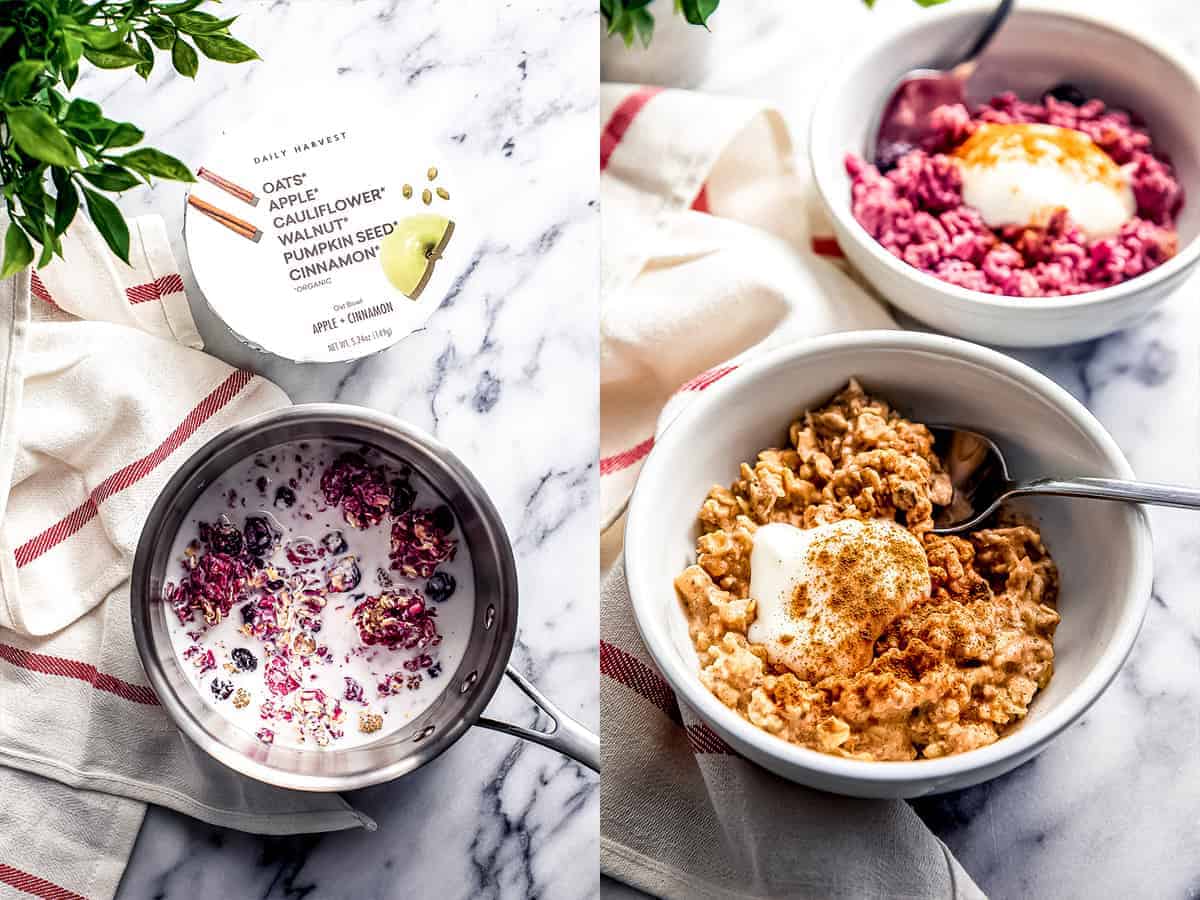 Build your box based on the foods and flavours you already love every day. I went for a mix of things I love to eat all the time, and some fall faves too!
Check your doorstep – Your pre-portioned cups will arrive ready to pop in your freezer + blend or heat on your schedule.
Enjoy in seconds – Simply add a liquid base to your cup and blend, soak or heat. No prep, no mess.
How has Daily Harvest helped to improve my life?
– I love to cook. Like LOVE. But friends, I have been cooking all year. All year. A break is not only welcomed but also needed at this point for me! All of the options that Daily Harvest offers means I can take a break across all my fave food categories while knowing that I'm still having healthy, tasty and nourishing meals.
– One of the things I love is that everything arrives frozen, so I don't feel this incredible pressure to make it all right away, and that way, none of it spoils. Eliminating food waste in our household is a big deal for me, and I love that Daily Harvest helps me to ensure that food waste doesn't happen.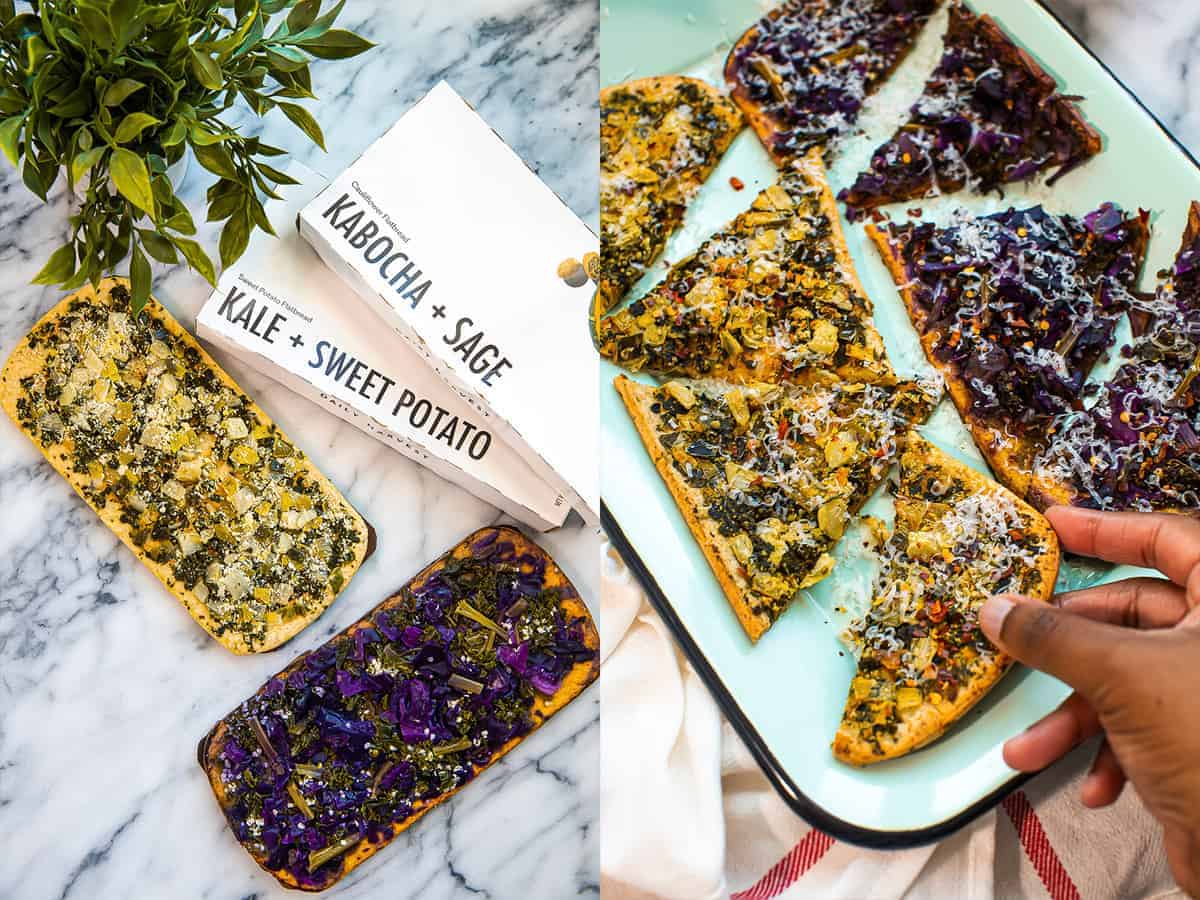 – I love that it's a helpful grab and go option. Perfect for days where I have a lot to do and need something quick I can drink or eat at my desk. Plus the packaging is very eco-friendly (you know that's a plus here at JITK).
You can easily bulk it up to customise it. If you want more calories in the meal, feel free to add some tofu, or sprinkle some vegan cheese over the flatbread, or some chia seeds over the smoothie bowls. If there's anything I've learnt this year – you should take charge of things in your own life so that they can turn out the best for you.
Another major plus? EVERYTHING is vegan and gluten free!
Once again, if you're interested in ordering, you can use my code KITCHEN25 for $25 off your first box! Feel free to ask me any questions also about the process, the choices and anything else!
What I Ordered
P.S. – here's what I ordered from each category, if you want some guidance!
Smoothies – Strawberry + Peach, Cherry + Almond, Mango + Papaya (I topped mine with chia seeds and cacao nibs)
Oat Bowls – Mulberry + Dragon Fruit, Apple + Cinnamon (I topped mine with vegan yogurt and ground cinnamon)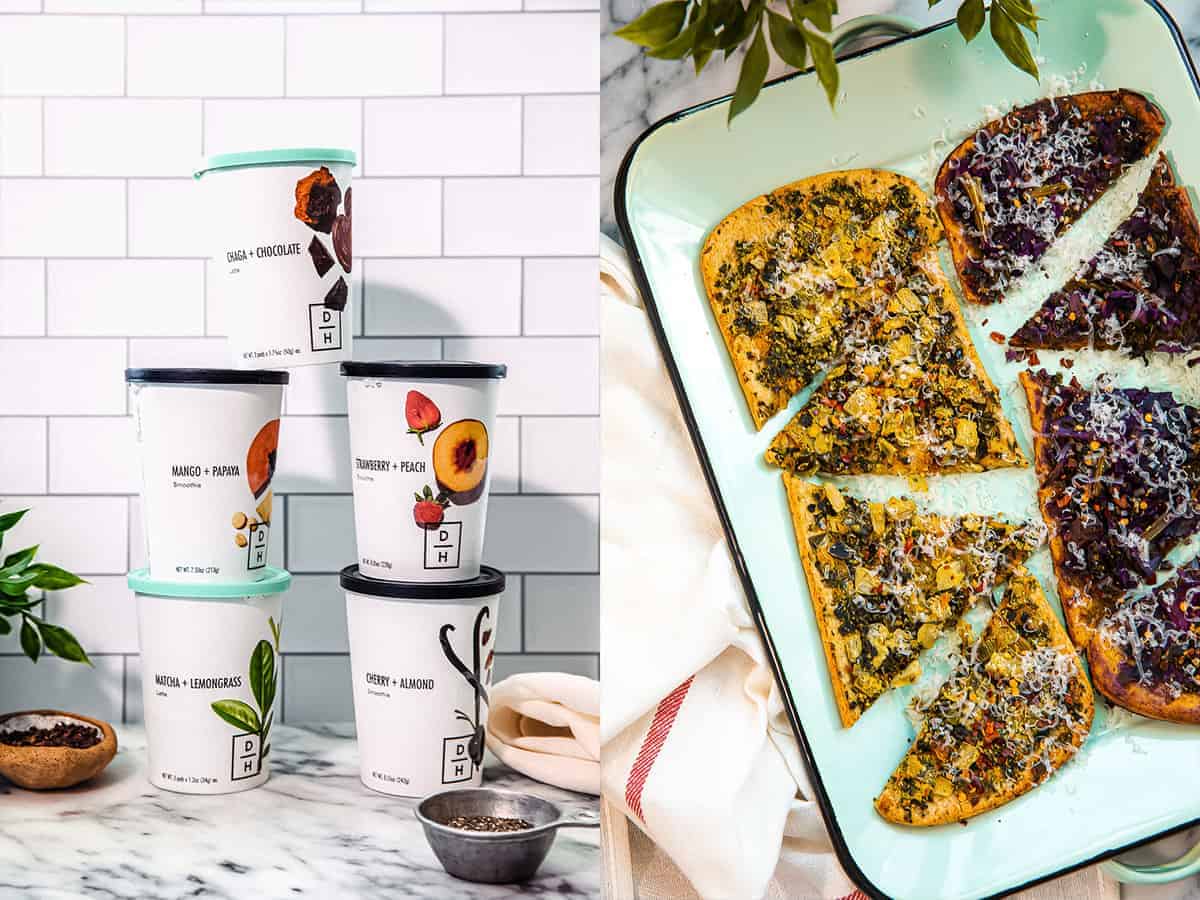 Flatbreads – Kale + Sweet Potato, Kabocha and Sage (I topped mine with crushed red pepper flakes and vegan parmesan)
Lattes – Matcha + Lemongrass, Chaga + Chocolate
Thanks so much friends – I hope you enjoyed this post! Let me know your thoughts in the comments' section below!