My Life in Ten: Baby News, Beach and House of Cards
1. FIRST – Big news! On Wednesday morning my baby (second) cousin was born! I won't share the details of her pictures but I am so happy! I've been waiting for this baby for a while and she is absolutely adorable. If we are Facebook friends you would've seen my "Circle of Life" posts because that's exactly what just happened in my family. It's so great that light has come back into our lives immediately after a period of grieving, and with such a cutie! I celebrated in my own way, with you know, chocolate.
2. My mom has already warned my cousin's husband that we are going to be loading up their house with baby gifts. And I tend to agree with her. I can't wait to meet the bundle of joy and I can't wait to spoil her. I have wanted a little sister (okay not really – she would use all my makeup) but a little girl to spoil for a while now. And onesies are THE cutest things on earth. On babies, though. Adult onesies creep me out.
3. I've let my mom know that it's unfair that she's now a grand-aunt two times, and I can't even be an aunt once. So I've taken the title of being her aunt-cousin. It seems to be working so far, but I'm getting strange stares from people who don't know that I'm crazy.
4. Off of baby fever, and on to a different kind of fever, we just got Netflix last week. UH OH. Where has this world been all my life?! I've always heard about Netflix but never actually tried it. It's like, the best thing ever since sliced bread + so many unlimited shows! I didn't even know Netflix had their own original series – clearly I've been under a very large rock. Mr. Jessiker Bakes hasn't looked up from his iPad in a week. He's on it right now. I hope he doesn't read this.
5. Still on the topic of Netflix – this needed it's own point – we started House Of Cards. Guys. GUYS (mostly GIRLS)!!! This show is AMAZING! I'm a series kind of girl – I went through all the motions of Dexter, Game of Thrones, Suits etc. so to find a series that I can put on par with Dexter is blowing my mind! No spoilers, since I haven't caught up to where the brand new episodes are, but you have to watch it. Enough said.
6. Let's tone down my excitement a bit to something ironic. Apparently yesterday was Cereal Day! I didn't even know that, and I posted my very first Cereal recipe ever on the blog. I call it intuition! Food holidays are a part of my brain. I'm still waiting on my law texts to absorb into it also like osmosis.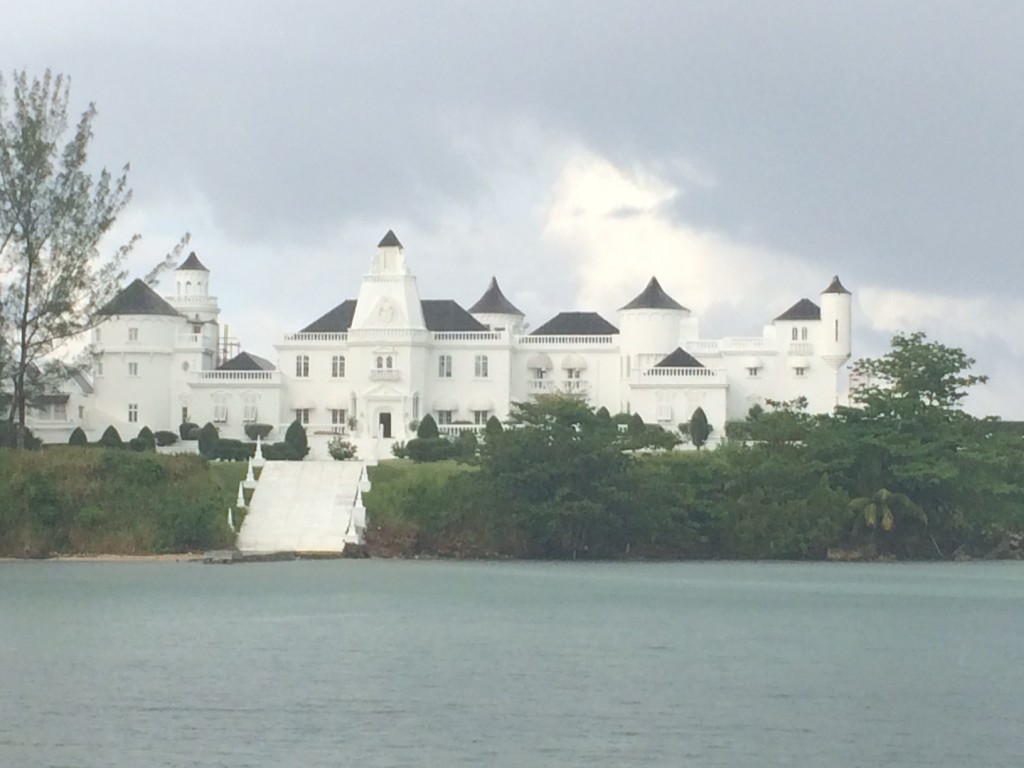 7. I realised that you all must know by now that I live in Jamaica, but I've been so rude not to show you more of it. We went to Portland yesterday which is like, land of gorgeous beaches and delicious jerk food. Yes, we drove two hours for jerk chicken, jerk pork and jerk lobster. My best friend (who lives in America) was in the island for a wedding so we took her out. I'm going to show you some of the shots so hopefully if you're still freezing this will make a difference. Above this photo, is a real castle from centuries ago, that has been converted into a popular hotel now. Every time I go to Portland I take a picture of it. So my phone has random castle photos scattered around the many pictures of food.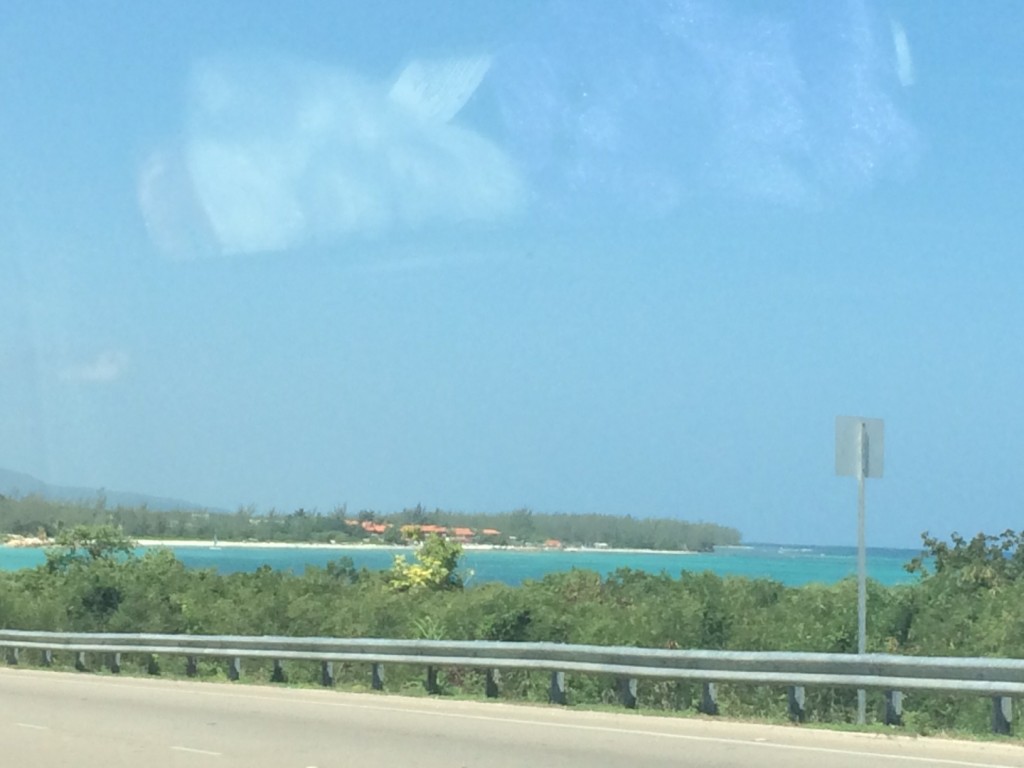 8. I wish I took a picture of the food for you but I was starving and inhaled it. This is a picture of the beach on our way there – slightly cloudy since it was raining on and off.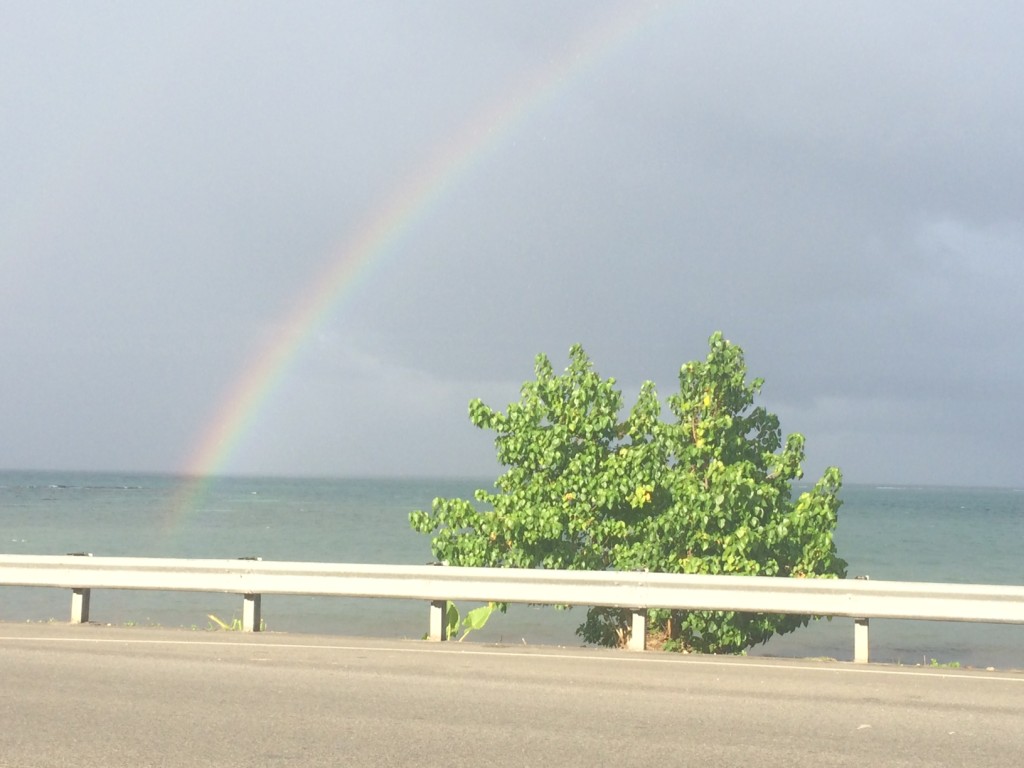 9. And this is the rainbow after the rain! So beautiful! I love rainbows.
10. What are your weekend plans? I plan to watch a few more episodes of House of Cards, and I probably need some sunlight, so we are leaving now to go walk the mall. Toodles!