How To Improve Your Food Photography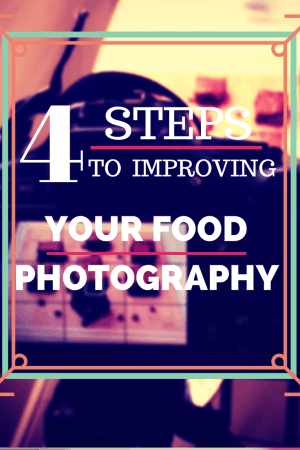 Disclaimer: P.S., some of the links below are affiliate links, which means that if you click through on some of these links, with no extra cost to you, I will get a small portion of the sale if you buy something. Thanks for supporting me!
Hi there! So you want to improve your food photography huh? In this short guide on How To Improve Your Food Photography I will cover four ways to improve your food photography, one of which includes buying
Tasty Food Photography
, the photography book that changed the way I took food photos. In fact, I think that this is the most important of the ways so I will start with it first. I am in no way claiming I am an expert, but when my food photography improved, my blog views went up by
700% – I'm so serious.
Trust me, content is king, and photography is the queen bee!
---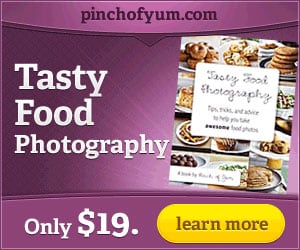 I bought this
book
in November 2013 by Lindsay Ostrom of Pinch of Yum and I must say, it's the best resource book I have ever bought. Not only was I eager to learn and finished the book in one day, I know this book helped to make learning easier, covering everything from the basics of your camera (which I realised, two expensive cameras later, that I was using all wrong) to details such as when to using easy props, to editing the photos.
I saw results immediately. I'm not sure if it's the way Lindsay wrote it, but it feels very personal, as if she's guiding your hand to the perfect shot. I finished the book in a day and I refer back to it very often.
Tasty Food Photography
is very convenient because it comes in eBook format + has super helpful videos helping you through Lightroom and Photoshop.
Here are some of my BEFORE pictures up to a couple months before using this book. Now, I wasn't terrible, but it wasn't anything to ooh or ahh at.

…and here are some AFTER photos, taken from just one day after buying tasty food photography up until some of my more recent shots.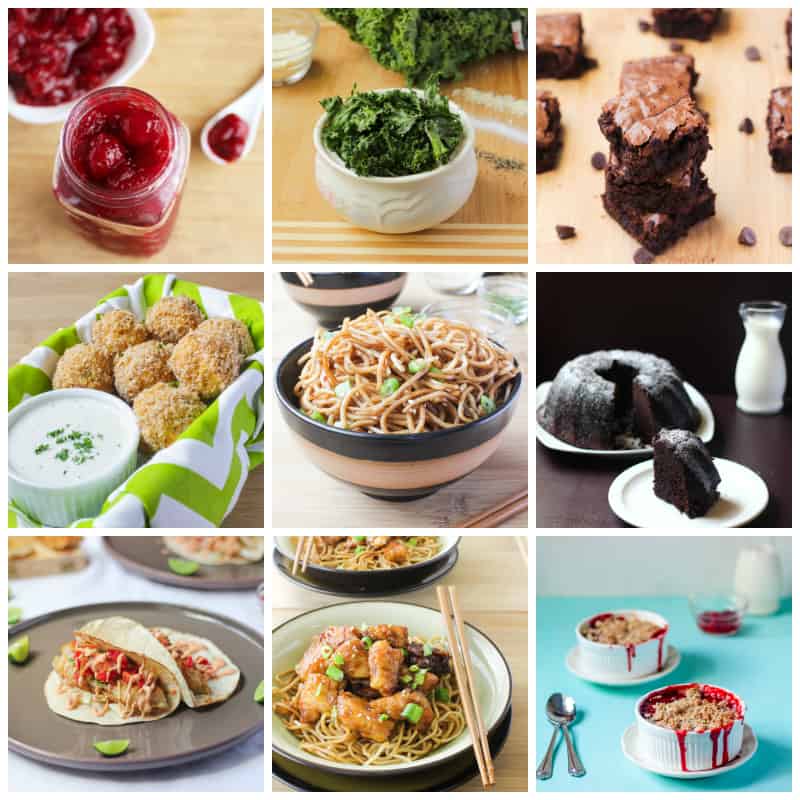 In fact, this cranberry sauce below is the exact same, no change ingredients – the one of the left is fresh! The second one was a few days later – it's the first picture I took after I bought the bought.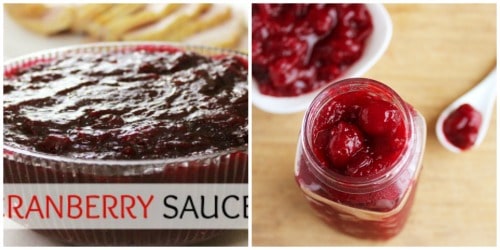 ---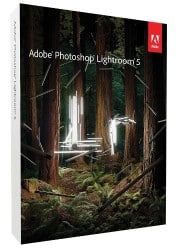 Lindsay uses both Photoshop and
Lightroom 5
in tasty food photography for editing but I 100% recommend Lightroom 5 because for a fraction of the cost, you get some pretty amazing features. I got this as a trial run and after one use I was hooked, and I had to continue after my trial was finished.
Lightroom 5
has helped to easy many of my worries about white balance, sharpening and colour correction and many of my old photos became FoodGawker acceptable with just fixes in this program. Right away you can edit your photos without reading the guide, but in recommend reading the guide, as Ms. Smarty Pants and found a very useful feature a few days ago that would've improved my photos even more. I have edited every single photo on my blog since buying tasty food photography in Lightroom 5 and it has been quite the blessing!
---
3. Upgrade. Your camera equipment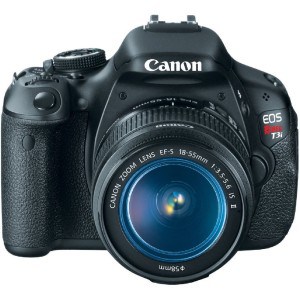 While you can take great photos on a point and shoot camera, I think DSLRs are worth the investment. I currently use the
Canon EOS Rebel T3i,
I am switching to the
Canon 6D
although my dream camera is the
Canon EOS 5D Mark III
(drools). Having the right equipment will make your job much easier. I found that when I switched way back when to my first DSLR, I took better photos immediately just because of the quality of the camera. I'm going to save you some money here; don't buy the lens that comes
with
it – just by the body. A
lthough it's way easier to use you will not get the quality that you want. I currently use the Canon EF 50mm f/1.4, and used to use the Canon EF 50mm f/1.8 II Camera Lens which is also a great quality lens and cheaper.
Artificial lighting is also high on my list of recommendations. These
Cowboy Studio Lights
have made my life much easier on the few occasions I have used it. I have also been told that the Lowel EGO Light Unit is fantastic to have and much more portable. These photos have been taken with artificial lighting:

---
4. MY TIPS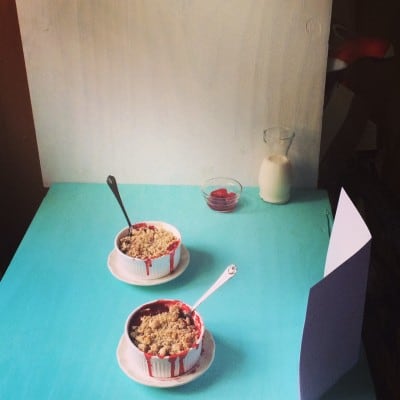 Here are some things you will never read anywhere, but will only figure out through trial and error (and more error, and more error).
Buy a backup camera battery. Above all my tips, this will ease your frustration next to tip #2. Back when I took YouTube makeup videos (in my former life haha) I would get so frustrated when my battery died in the middle of shooting. And then I had to wait for it to charge, mid-tutorial. Not anymore! My battery has died in the middle of a food photography shoot quite a few times, and I just have to switch the battery in 10 seconds. You'll also need a large memory card – I use the Transcend 32 GB Flash Memory Card which is especially useful since I started shooting in RAW.
Shoot using natural light as often as you can. Nothing truly replaces natural light. Let me explain this a bit – don't just go outside. Find a window in your house that allows a gorgeous set-up such as the one I showed just directly above. That is my regular set up. Walk around your house until you find a window with light that streams in beautifully.
Take both close of photos and far away photos. This ensures that you can crop the photo to a square, for submitting to food sites, while still capturing the important parts of the shot. I usually shoot from very far back for these photos, but also closer for detailed shots for my own blog.
A white piece of paper, or even a napkin works as a reflector. All you have to do is fold it in half and place it on the side of the photo opposite to the light – if your window is on the left, place it on the right. This will help to bounce that light onto the subject and prevent shadows and create a luminous effect. Here's a before and after – it helps to bounce back the light and remove shadows from your photo.
Always keep a tweezers, a few napkins, and some extra ingredients nearby. The tweezers will held with moving items, the napkins are the cleanup, and the extra ingredients are for va-va-voom. By extra ingredients, I mean if you're using sauce, adding a bit more will help to liven up the shot if you've been shooting for a while and the sauce has dried up a bit. If you're garnishing, have a few pieces of garnish on standby.
Only shoot your best. Don't try to shoot all 15 brownies if 5 of them look broken. Or put them in the background of the shot.
Don't go prop crazy. Props are great, but too many make you loose focus of the main point of view in the shot.
Overhead shots can be near impossible – if you have to place your board on the floor and the food on it, do it! Of course, not the direct ground, but the added height works wonders.
Just add apple (or potato, or foil…) my favourite trick for soups or dips or anything in a bowl. If you need a bowl of nuts and want them to look elevated, place an apple cut in half, round side up in the bottom of the bowl, and cover it with the recipe. This helps if you're also making a dip, a thick soup, a bowl of chips, or anything along these lines. I used this trick here, here and here. You can also just use a smaller bowl, as long as it's fully covered, that way you don't waste anything. This not only helps to life the ingredients, it creates a gorgeous dome.
Shooting with a non zoom lens such as the Canon EF 50mm f/1.8 II Camera Lens or the Canon EF 50mm f/1.4 can be a little tricky, but once you learn this trick it will be so easy. Literally, ensure your subject is very low down, such as on a low bench or on the floor and you will have so much flexibility with your shot. I am a member of Pinch of Yum's Food Blogger Pro community and I watched a video where Lindsay's subject was very low down. It sounds simple I know, but once you try it out you will love it.
If you have any questions, comments or further tips show me an email at askjessicainthekitchen@gmail.com.