5 for $500: Vegan Pizza from Mi Hungry Whol-Some-Food
This is a collaborative series between Jessica in the Kitchen and four other blogs. Each day this week a new blogger will share a delicious budget friendly meal for JMD$500 or less on their respective blogs. Use the hashtag #5for5Kingston on Instagram and Twitter to follow all the action.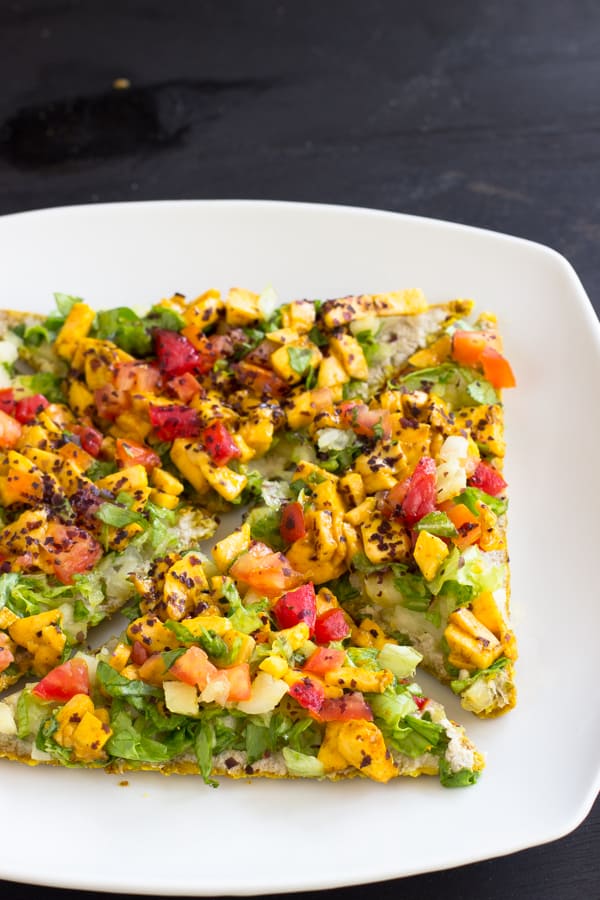 Today I'm doing something a bit different. I've teamed up with some fellow bloggers to do a Jamaican 5 for $500 JMD post series: to my American readers that's about $4.30. We've located our favorite places in Jamaica to get a meal for $500 JMD and my category was of course vegan and vegetarian food. I knew the perfect place: Mi Hungry.
Mi Hungry Whol-Some-Food is a raw food vegan restaurant that's serving up everything from pizzas to burgers to dessert pies. Located in restaurant haven Marketplace in Kingston, Jamaica They have such a wide variety of food, which is hilarious since I usually order the same thing every time! This colourful shop, one of their branches throughout the island is reminiscent of Jamaica. Fresh fruits are on display on the walls, friendly staff members are present and there are signs all over letting you know the benefits of raw food and raw eating. I love this place!! They also have a ton of juice combinations on their menu. Everything they make is raw and made with all natural ingredients.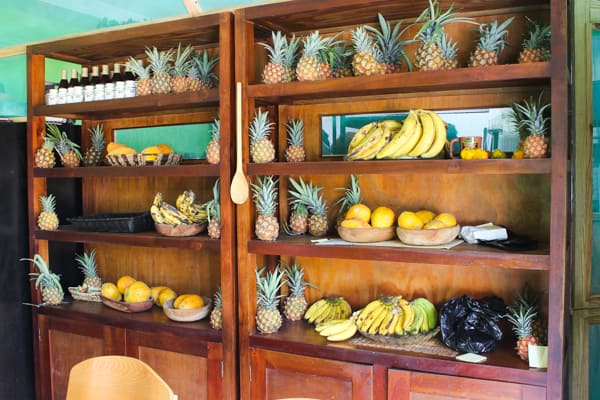 How do I describe their food? well, this would go on my top ten list of best thing I ever ate without a DOUBT. As a vegetarian food blogger aka the pickiest people alive it's hard to find somewhere to eat out without them selling me a tasteless salad – Mi Hungry offers food that not only looks good but tastes amazing. There are so many different flavour combinations that you wouldn't believe work so well together!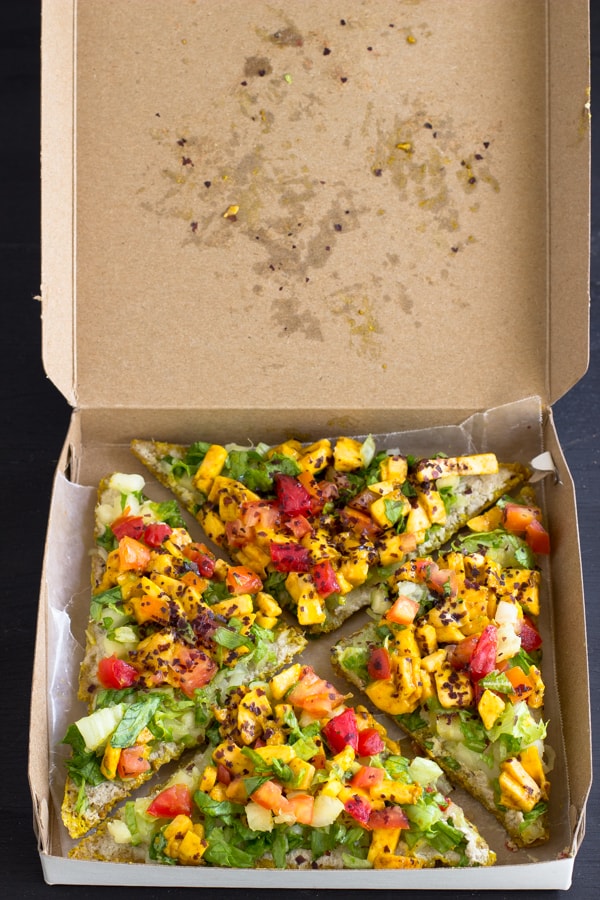 I chose to feature their "pleaza" vegan pizza. The savoury crust is made from a combination of seeds and grains that are crisply dehydrated, topped with their "Not Cheese" which is made from sunflower seeds (genius). All of that is topped with your usual veggie pizza toppings – tomatoes, onions, pineapples, sweet peppers, lettuce and olives and hot pepper if you'd like. Where the extra deliciousness comes in is with the extra toppings: mushroom, sundried tomatoes, avocado, live ackee, ripe plantain, shredded coconut or seaweed. Is this not raw food heaven?! I always go for the plantain based on a recommendation from them the very first time and guys – it's crazy delicious. Who would've thought it? On a brave excursion I tried the live ackee and after one bit I was hooked.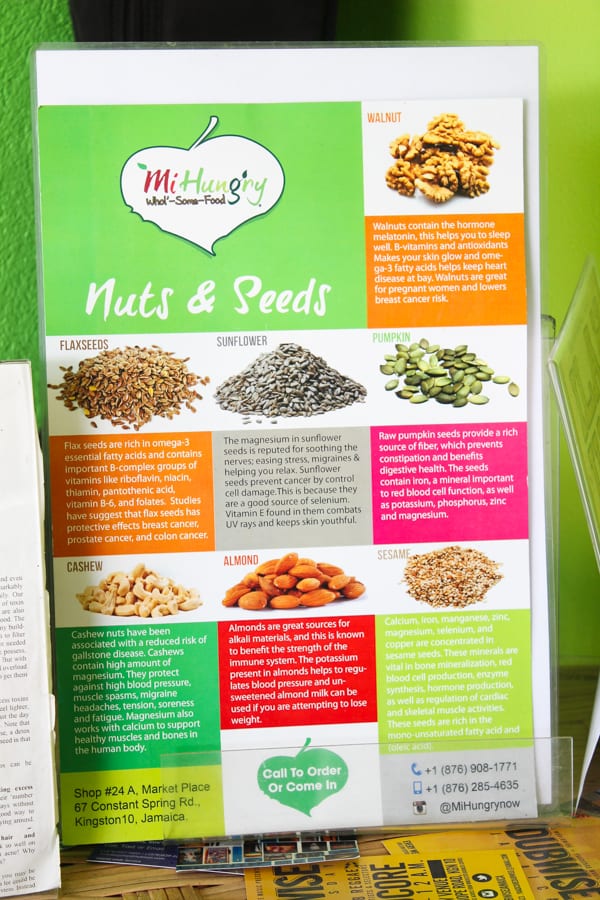 I'm happy to report that I have so many meat eating friends who also love this place. The Mr. always sneaks a bite out of my pleaza. There's something on this menu for everyone. The burgers are also amazing – filling, delicious and full of variety. Anyway, ensure you stop by!!
Other Posts in this series:
Fast Food from Orange Street, read here
Mexican Food from The High Heeled Foodie, read here
Vegetarian/Vegan from Jessica in The Kitchen
Seafood from Irie Diva read here
Real Jamaican Street Food from Recollections of a Foodie read here
This post is NOT sponsored.