21 Fresh & Healthy Juices and Smoothies
These 21 Fresh & Healthy Juices and Smoothies are not only extremely tasty but will completely energize you and fill you up with loads of nutrients!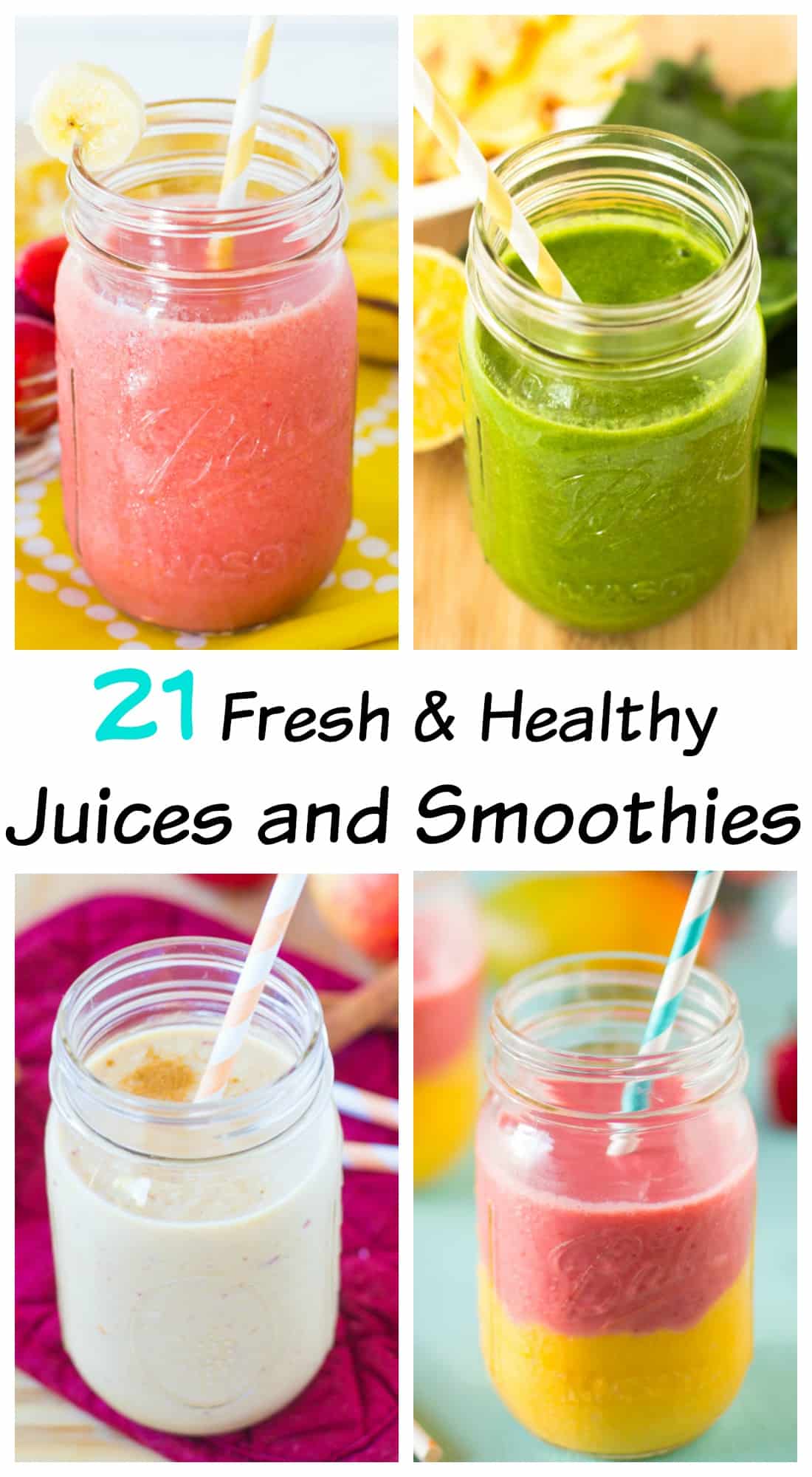 In honor of my love for all things fresh and healthy, and all things smoothie oriented, this post highlights all the juices and smoothies that have kept me going for this month (read: post Christmas food coma) through all the hectic wedding planning plus work plus randomly getting sick plus planning a honeymoon plus running a blog plus not being a coffee drinker. You read that correct – I'm one of those crazy people who don't drink coffee.
Not that I won't, but I just don't anymore. Fortunately, I can say that all of these juices and smoothies have kept me running and I haven't crashed yet despite how crazy this month has been! You're going to love all of these. I'm an avid believer of the benefits of juices and smoothies, and while I personally prefer smoothies for their thickness, I actually have a beet juice every single morning which seems to power me straight into the afternoon at work.
Check out 21 Fresh and Healthy Juices and Smoothies

by Jessica in the Kitchen at Foodie.com
I've created a Foodie collection to house all of these smoothies so please go through and enjoy all of them! I actually love these collections because everything is housed in one place and it's pretty easy to use. There are actually more than 21 juices and smoothies as some links has more than one juice/smoothie, but there are 21 options for you to go to. Sit back, relax, grab a fresh smoothie, and enjoy!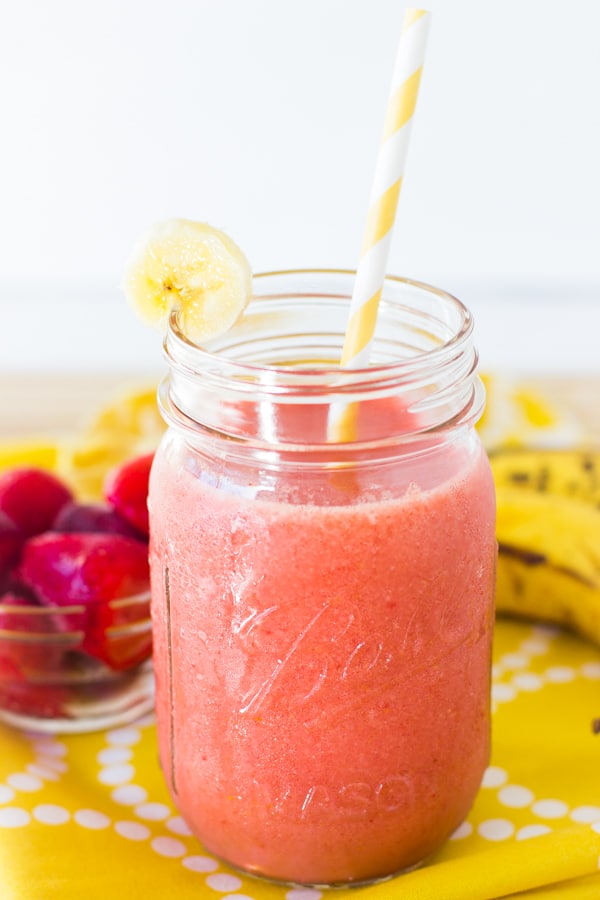 Strawberry Banana Smoothie by Jessica in the Kitchen (pictured above)
Blueberry Coconut Lime Smoothie by Chelsea's Messy Apron
Strawberry Banana Oatmeal Smoothies by What The Fork Blog
Healthy Purple Smoothies by JustPutzing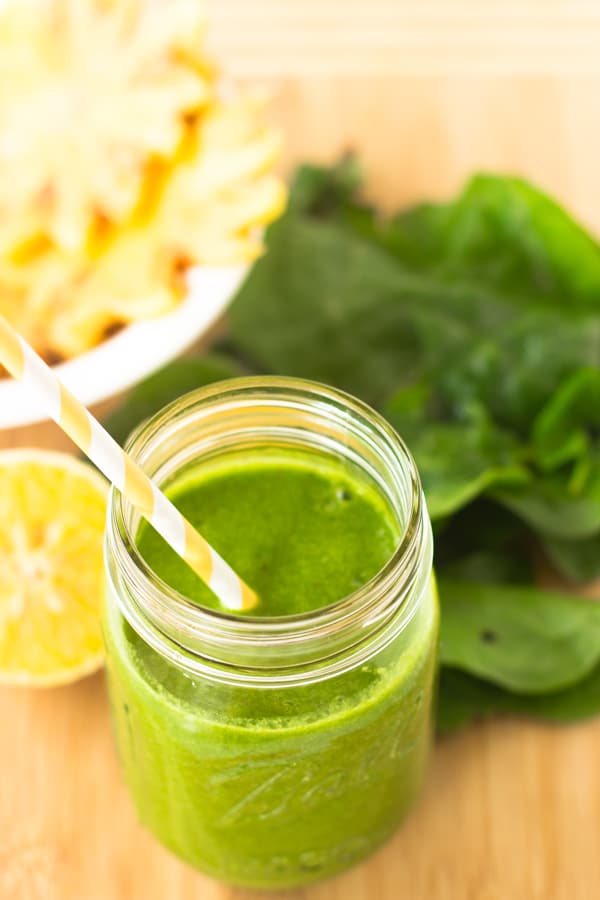 Tropical Green Smoothie by Jessica in the Kitchen (pictured above)
Refreshing Mango Berry Smoothie by No Gojis No Glory
Thick and Fudgy Chocolate Peanut Butter Smoothie by Averie Cooks
Chocolate Peppermint Green Smoothie by Healthy-Delicious
Cherry Ginger Smoothie by Oh My Veggies
Tropikale Energy Smoothie by Sally's Baking Addiction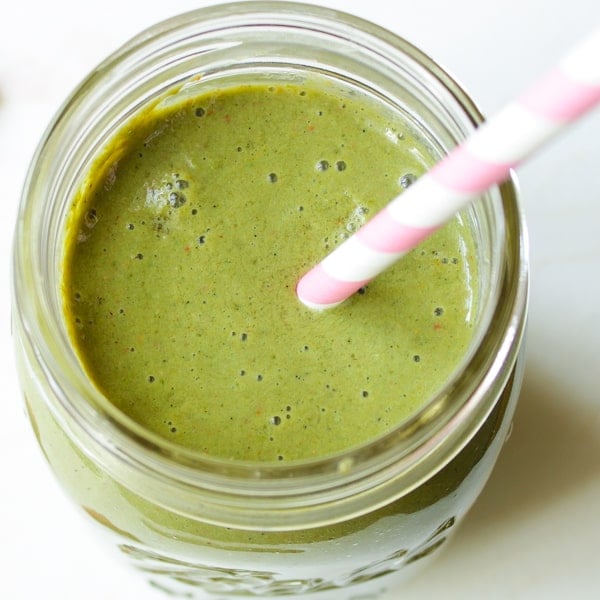 Strawberry and Kale Smoothie by Jessica in the Kitchen (pictured above)
Skinny Berry Protein Smoothie by Amy in the Kitchen
Breakfast Energy Smoothie by Deliciously Sprinkled
Simple Green Smoothie by GiveRecipe
Vegan Mango Lassi by Connoisseurus Veg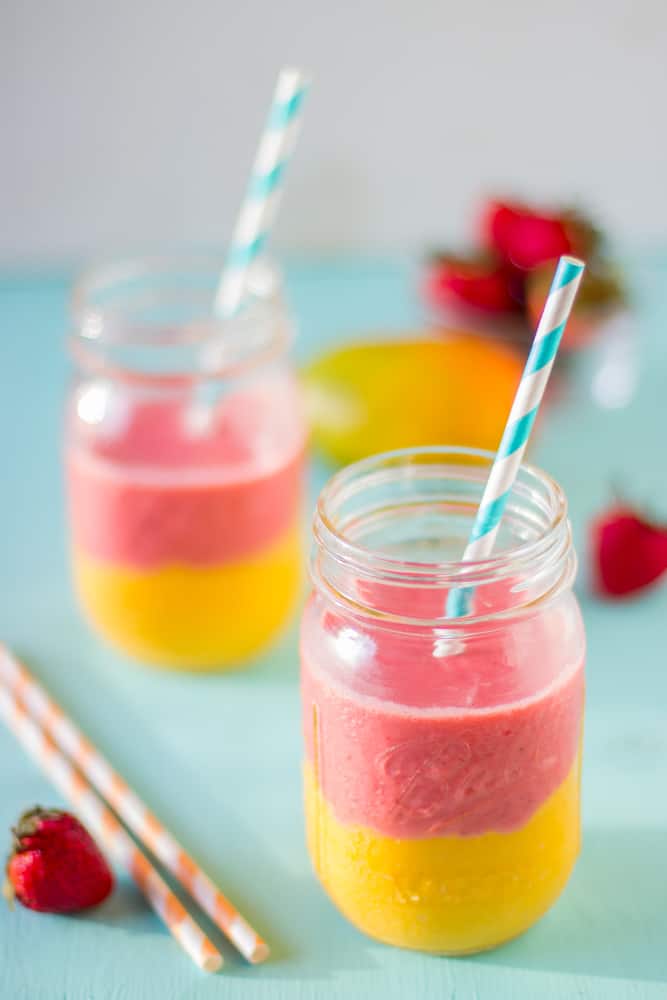 Strawberry Mango Smoothie by Jessica in the Kitchen
Juicing 101: 3 Juice Recipes for Great Skin by Hello Natural (BONUS!)
Cold Pressed Rainbow Juices by My Wife Makes
Fresh Green Juice by Wellness with Tara
Blood Orange Power Juice by Kitchen Konfidence
Disclosure: This post is sponsored by Foodie.com. All opinions are 100% mine.