10 Essential Kitchen Tools for Healthy Eating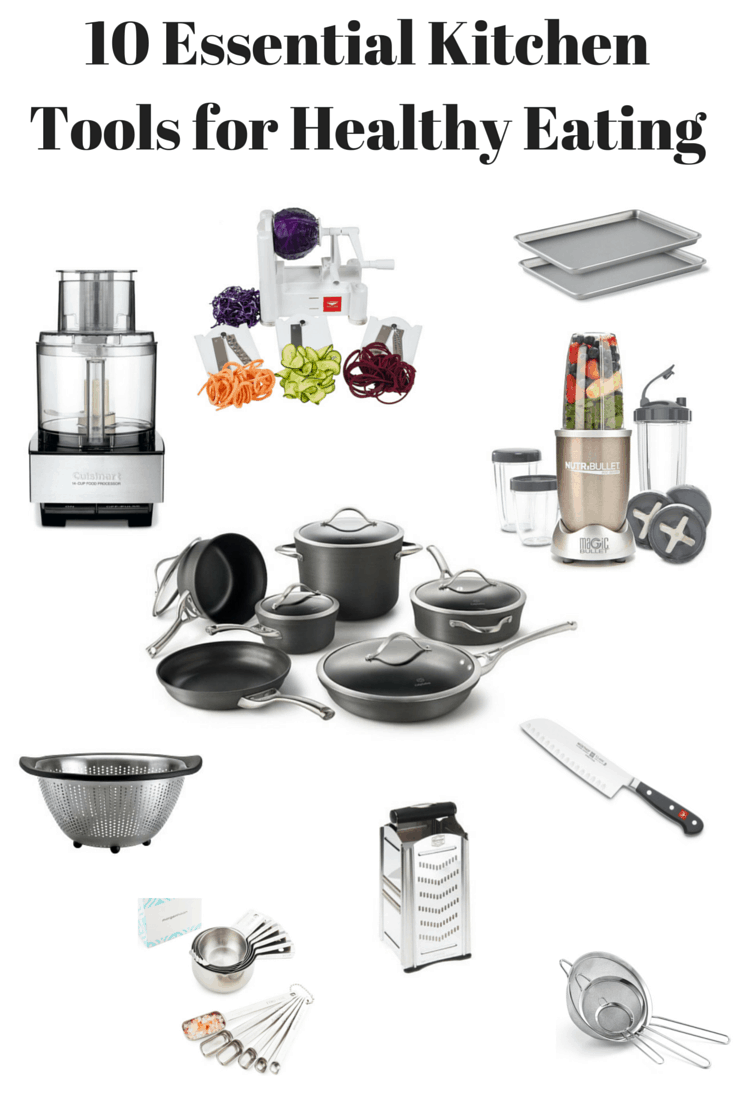 Happy Almost Friday! This post has been coming for such a long time, as it's based on one of the questions I get asked often: What are your favourite kitchen tools? Since I'm a healthy foodie, and a health food blogger, I felt it best to focus this question on my favourite and top essential kitchen tools for healthy eating. One of the keys to continuous eating healthy is definitely convenience. These are the tools that I feel like if I was without any of them, eating healthy would be MUCH harder to do. I actually came up with this list by going through several of my blog posts, and noticing a pattern on the tools that I can't live without.
1. Wusthof Santoku Knife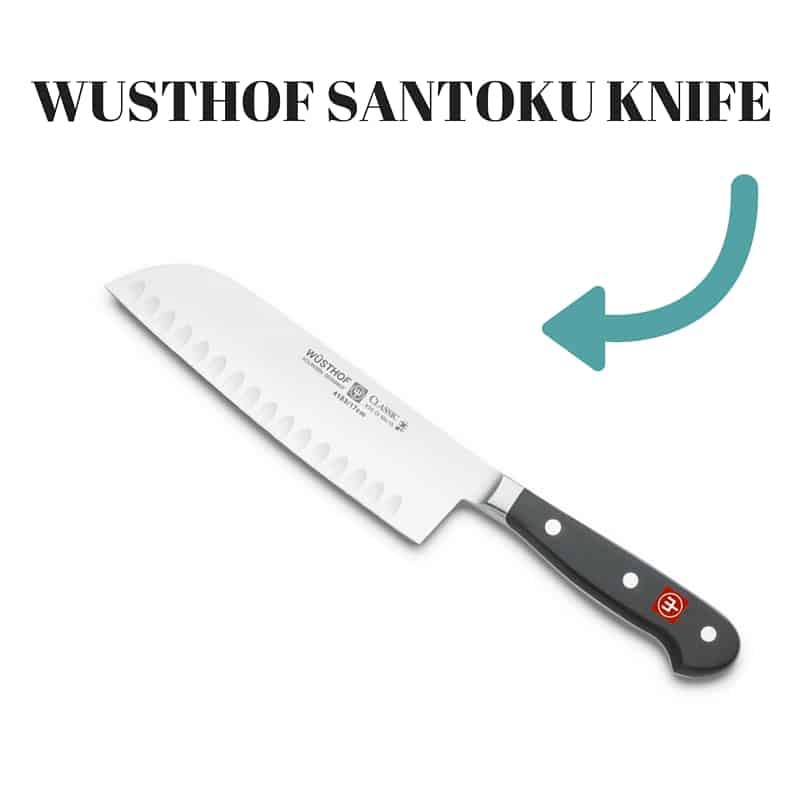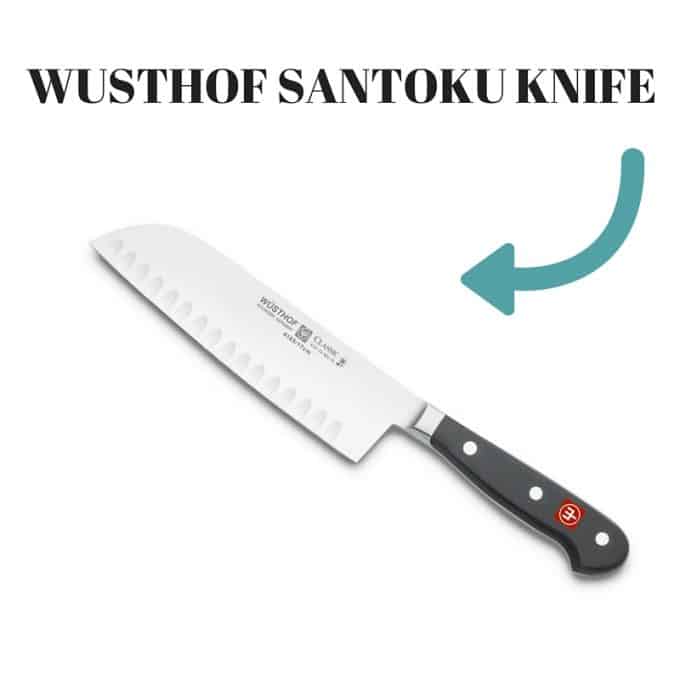 So, I usually don't recommend a specific brand, but I have gone through DOZENS of knives, and none are as great as this Wusthof Knife. The wonderful people at Wusthof sent it to me and I actually gave one away a while back, and it completely changed my life. I remember slicing through a red potato like it was butter. It makes meal prep so incredibly easy, and every task from chopping onions, ground provisions, an orange, pretty much anything under the sun much easier. I actually stopped using my garlic peeler because it was so easy to slice garlic with this knife. My brother gifted me the Wusthof Precision Knife Sharpener which is a great addition to keep your knife super sharp. I try and care for my knife as best as possible, as this helps to prolong its life.
2. Food Processor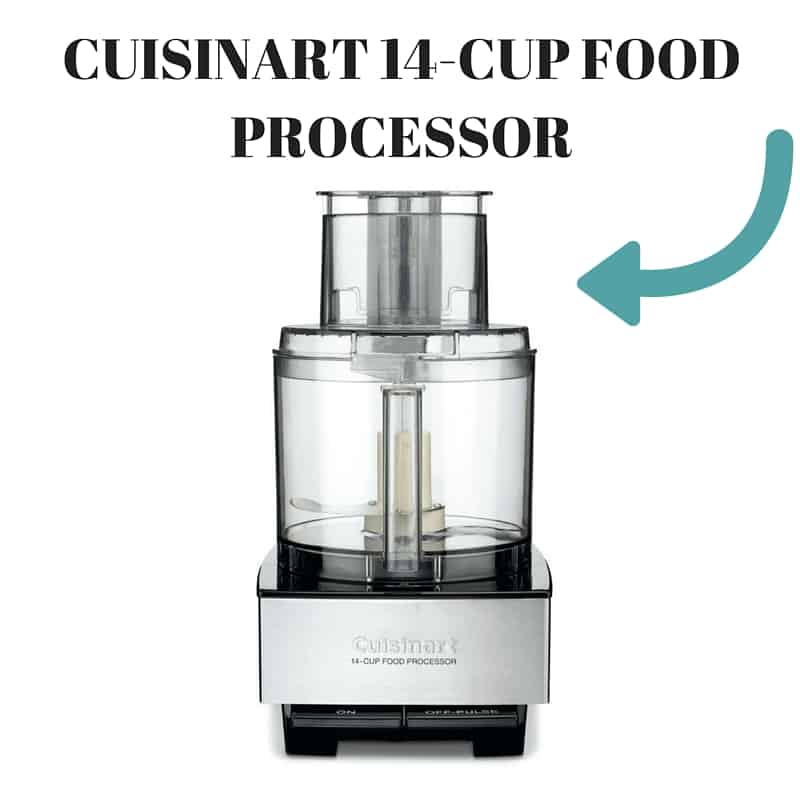 Oh my – I couldn't go a single day of my life without a food processor! I use it every single day. There are so many great uses for a food processor and it is the ultimate convenience healthy eating tool. A food processor is incredibly versatile since you could use it for something as simple as cutting up veggies for a meal (totally done that when I had to cut up like 4 onions), making your own nut butters, making pestos, hummus, chopping nuts, making amazing homemade ice cream, making dressings…the list is endless. I actually recommend getting a large food processor, and a small one. Sometimes you don't need the entire space of a large food processor, or you're making such a small amount of product (hey there baby pesto recipes) that it'll be harder to incorporate all the ingredients in an empty food processor.
3. Nutribullet/high speed blender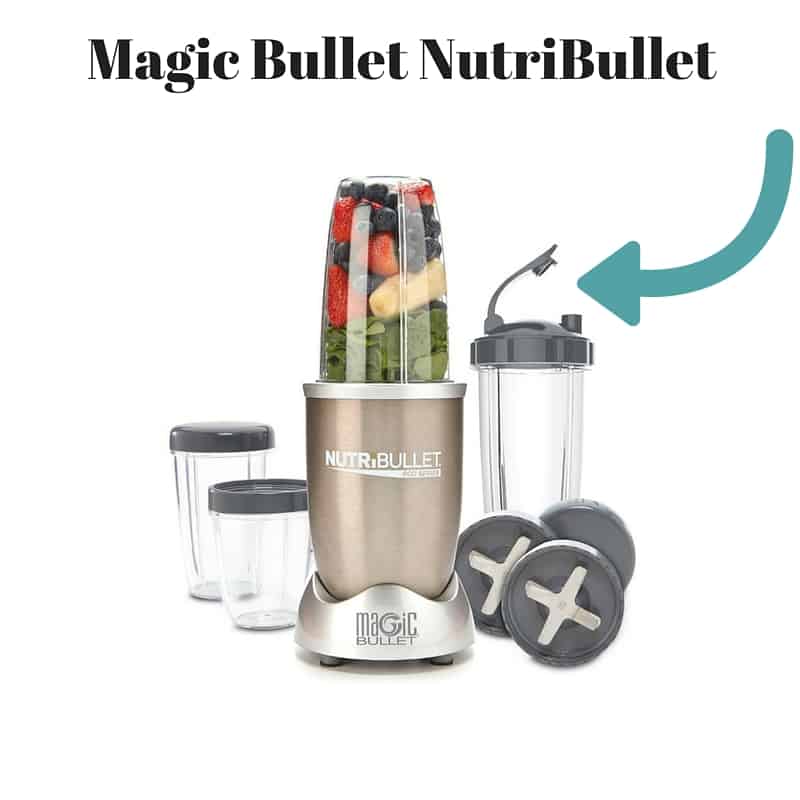 This is another can't-go-a-day-without kitchen tool. I personally think that you could exchange NutriBullet for a high speed blender such as a Vitamix since it blends things up so beautifully. I use my NutriBullet every single day for smoothies, and the very first time I made a kale smoothie in this, it was the smoothest I've ever gotten my kale to be. It's also incredibly useful for making homemade flours and I routinely make homemade oat flour in it. It's great for blender recipes too such as homemade blender pancakes (SO easy).
4. Baking sheet and silicone mat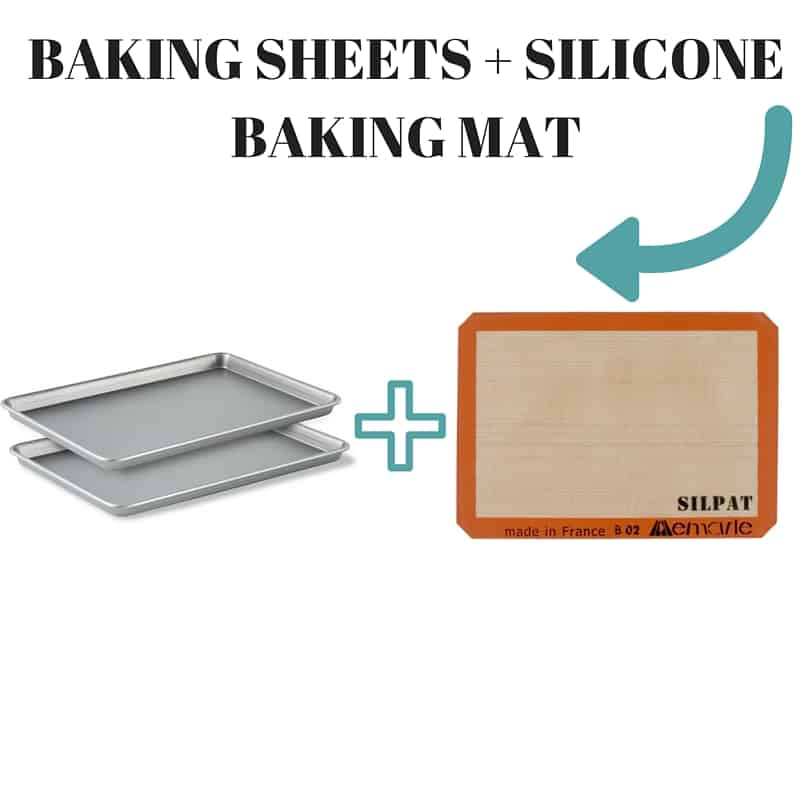 Baking Sheet + Silicone Baking Mat
Friends. This is such a beautiful package deal that I had to count it as one item. Healthy eating means baking instead of frying right? A baking sheet is a great kitchen tool that we don't usually think about, but it's great for roasting veggies, roasting fruits (hello roasted strawberries) baking veggie chips, catching spills and the list goes on. The silicone baking mat now, is your 100% endless reusable alternative to foil that you do not have to liberally spray. Yes, you read that right. I usually give mine a tiny spritz, and nothing ever burns, sticks or peels. I use it endlessly and unfortunately just cut into mine by accident, so I'm re-ordering one since it's such an essential.
5. Spiralizer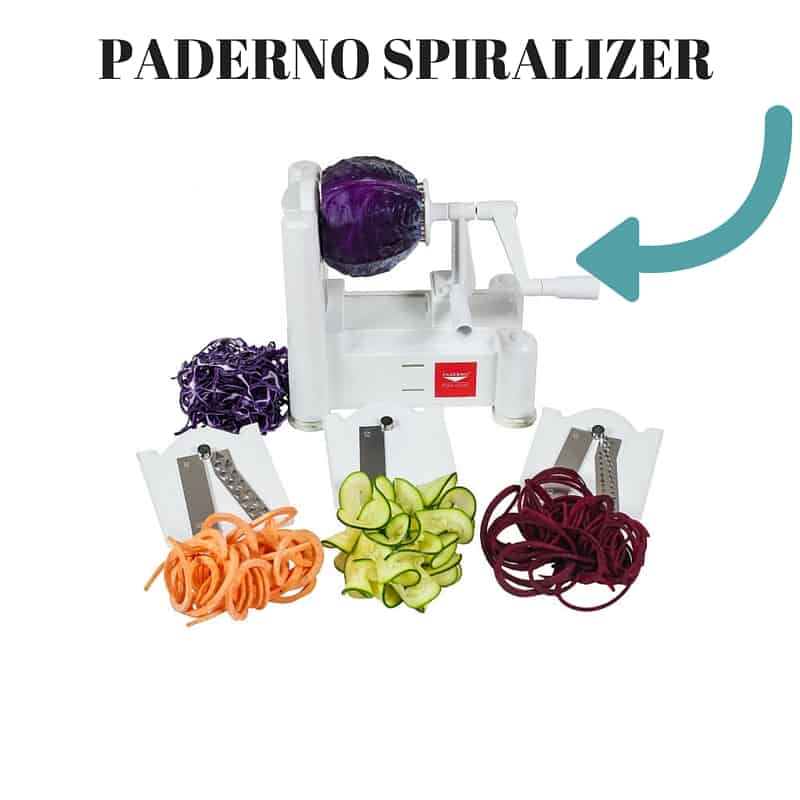 A spiralizer is probably one of the coolest kitchen tools ever invented. Do you love pasta? I do. Making curly pasta noodles out of any veggie? Sign me up immediately. This means getting great healthier and/or low carb noodles to substitute for regular pasta. So not only will you still feel satisfied, you get to make some pretty cool looking food.
6. Colander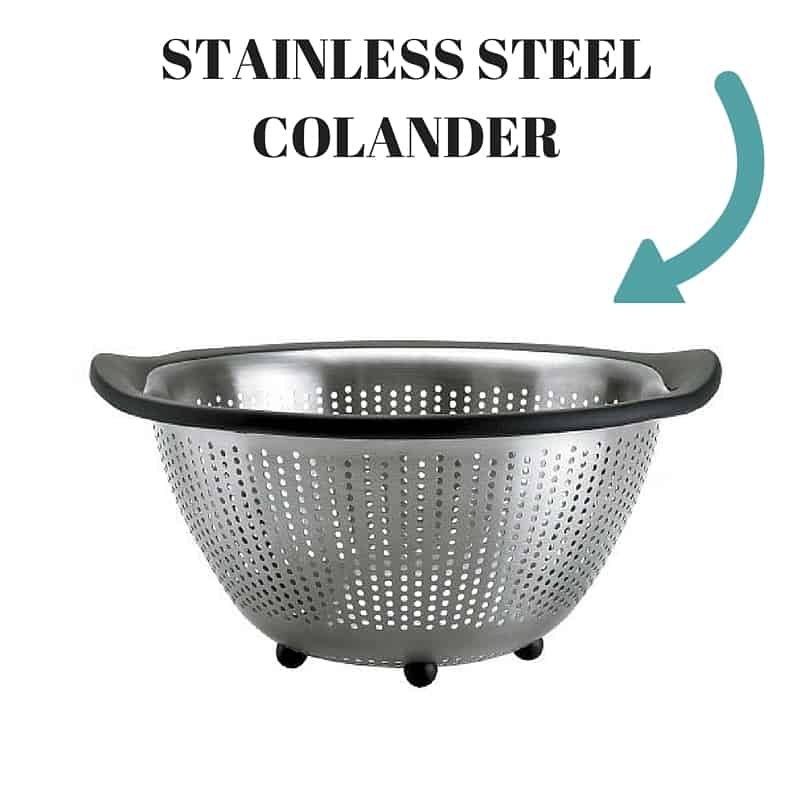 I didn't realise how valuable a colander was until I moved out on my own and the Mr. and I were without one for about 3 months. HARDEST three months every single time we needed to drain water from pasta, steam veggies or to wash veggies, and I didn't realise just how many veggies and fruits I washed until then. This goes back to convenience, and I found that when I didn't have my colander I actually made a lot less salads. I love that you can actually store colanders in pots so they don't take up a lot of kitchen space either.
7. Strainer/sieve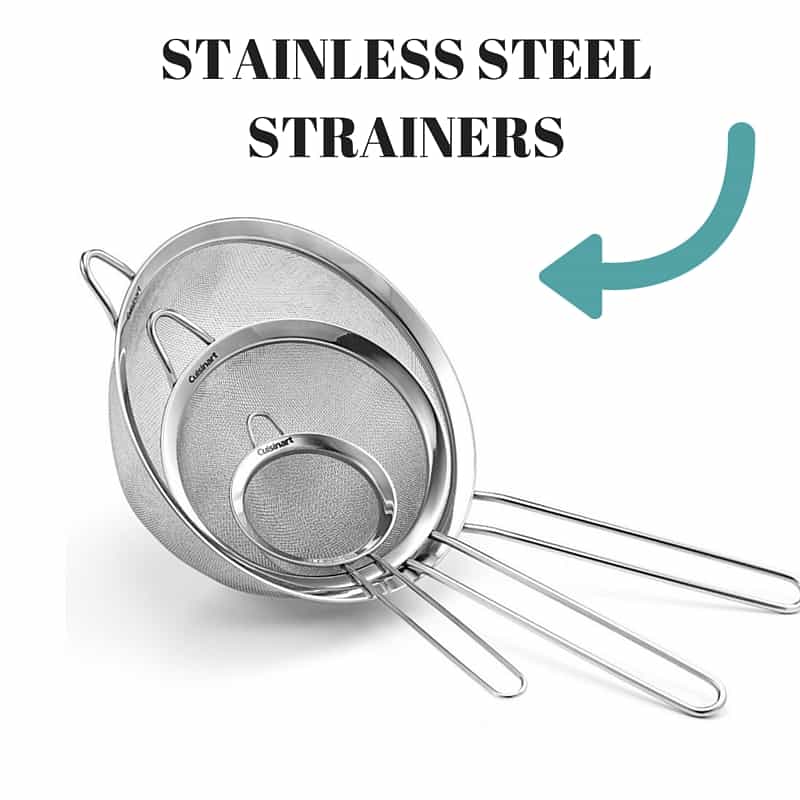 Stainless Steel Mesh Strainer Set
I had to separate a strainer from a colander since they have two completely different purposes. I use my strainer (both large and mini) to remove seeds from limes and lemons, to drain the liquid from canned beans and then rinse them. They are very convenient and the fine mesh means that no matter how small the food it won't fall through, which is why you can't use a colander in place of a strainer. I use my strainer to pre-wash my quinoa all the time also.
8. Measuring cups & spoons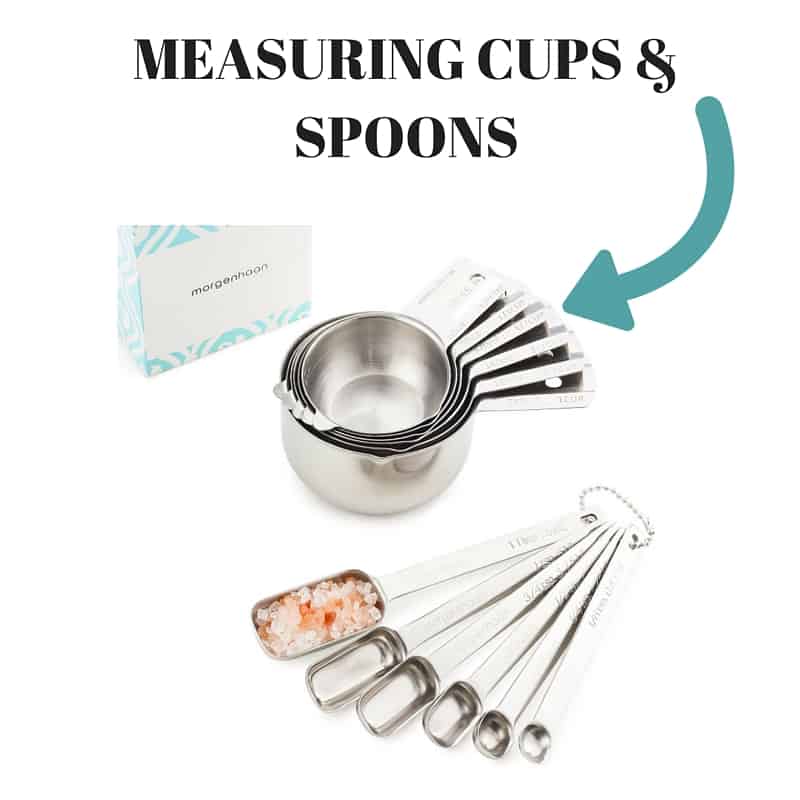 Morgenhaan Stainless Steels Measuring Cups & Spoons
Where would I be without these! Measuring cups and spoons are valuable in a regular kitchen but when trying to eat healthy, it's your go-to for specific measuring to ensure that the food you're making is still healthy. I promise, it's very easy to accidentally add 3 tablespoons of sugar/coconut oil when you think you're pouring only 1 tablespoon!
9. Box grater/mandolin
The
box grater
we own has a built in mandolin one on side, and three different types of graters on the other three sides. It makes tasks such as shredding anything from carrots to cheese, to slicing cucumbers or zucchinis or apple for apple chips much easier. I would say if you can't get a box grater, a slimmer mandolin is a definite must. It is incredibly convenient and can be used on such a wide variety of fruits and veggies and can also be used as a julienne or vegetable peeler.
10. Great Nonstick Cookware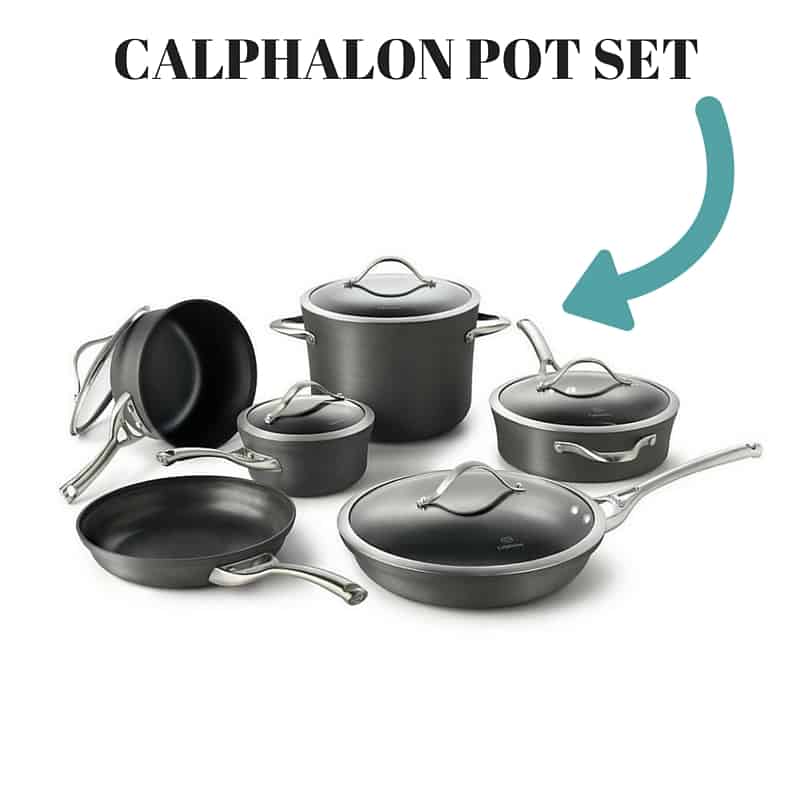 Calphalon Contemporary Pot Set
This is kind of a no brainer but I couldn't do this list without including it. We LOVE our Calphalon Contemporary Set and I think investing in a great pot set or even one pan will encourage you to cook at home much more – which means 100% control over what's in your food – since food won't be sticking to it, and there won't be a huge scratchy mess to clean up and your entire cooking process will flow much better. Speaking from experience, a cheaper, scratchy pan means zero motivation to cook a meal.
So friends, this was my true and tried list. What are your must have healthy kitchen tools? Let me know in the comments section below!